Whether you are eating it whole or using it as the base of a yummy cheesecake, Graham's cracker crust is sure to bring an extra crisp to anything it is incorporated into. The most popular use of Graham's cracker crust is in pies, and they give that firm and crispy outer layer for the pie to sit properly.
Graham cracker crust has seen a rise in its importance in the culinary world, and you may find it in some recipes.
Suppose you are a home chef and want to bake some pie with Graham cracker crust, just like every other ingredient. In that case, you may find out you have run out of it, and not everybody would run to the grove store in search of this crust. A good option is to substitute where the recipe calls for Graham cracker crust.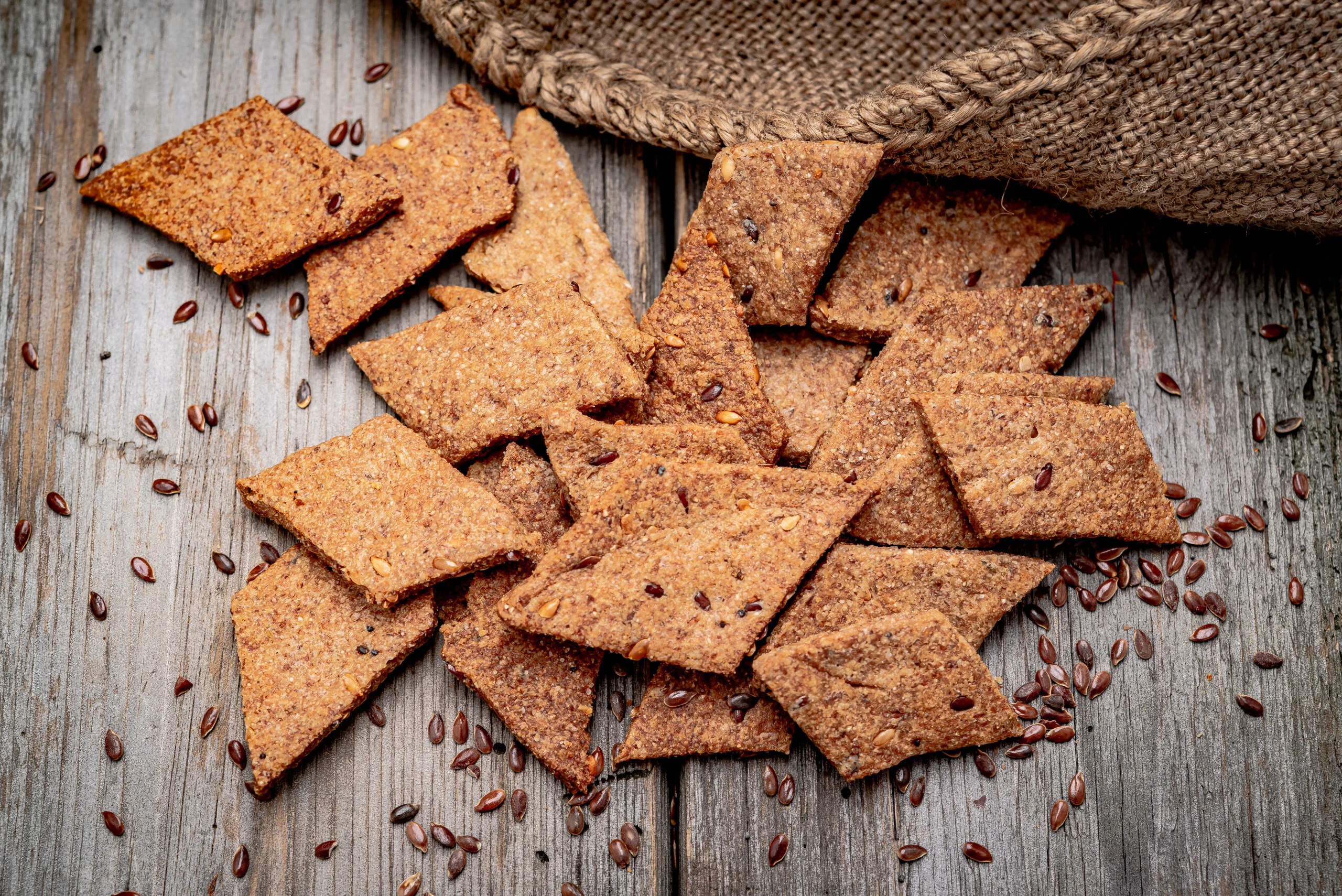 What is Graham Cracker Crust?
Graham cracker crust is a pie crust made by crushing sweet American Graham crackers. These crackers are made from unbleached whole wheat graham flour.
In producing a graham cracker crust, the crushed crackers are mixed with butter or vegetable oil to give it a moist texture. This is important because it helps the crust hold its shape. Store-bought Graham cracker crust typically comes in a disposable aluminum pie pan.
The Graham cracker pie crust was invented by Monroe Boston Strause (also called the pie king) and was also credited for creating chiffon pie.
Uses of Graham Cracker Crust
It is typically used to make cream pies, but you can also find it in cheesecake recipes and other desserts similar to a pie. For example, Graham cracker crust is used to make the outer crust of cream pies. When baked, it has a firm, crispy texture that holds the entire pie or cheesecake; it also has a sweet taste that is always a fantastic addition to desserts.
To achieve a golden brown outer crust, it is sometimes brushed down with beaten eggs or egg whites before it is baked.
Below are some delicious desserts you can make with Graham cracker crust;
Chocolate glazed chocolate tart
Key lime pie
Coffee S'mores pie
Meyer Lemon cream pie
Peanut butter pie
Lemon curd marbled cheesecake
Banana rum cream pie
Kiwi lime pie
Lemon custard pie
Gingerbread PEEPS mint chocolate pudding pie
No-bake key lime mini pie
Mini pumpkin pie
Raspberry no-bake cheesecake tarts
Light strawberry gelatin pie
Substitutes for Graham's Cracker Crust
Graham's cracker crust is hands down one of the easiest crusts to make, and store-bought graham cracker crust is already pressed down to form a base for cream pies or cheesecakes, so you incorporate it right away into your recipe.
But what if you are about to bake something that requires Graham's cracker crust, but you don't have any? Do you know you can still get a firm and sweet crust for your dessert?
Well, what makes a good crust is its texture, and it has to be crunchy. Anything crunchy and sweet like cookies or ice cream cones can work as a good replacement for Graham's cracker crust. So let's look closely into these substitutes.
Graham Crackers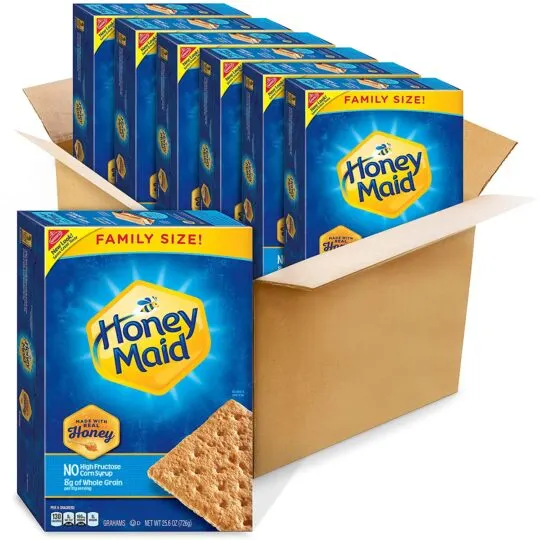 The obvious solution for replacing Graham's cracker crust is to use the actual graham crackers, and it has the same flavor as the real deal. To achieve a similar texture to Graham's cracker crust, you should crush the biscuit, mix in brown sugar and melted butter, and beat it down to form a base for your dessert.
When you get the desired base for your pie, substitute it straight into the recipe wherever it calls for Graham's cracker crust.
Digestive Biscuit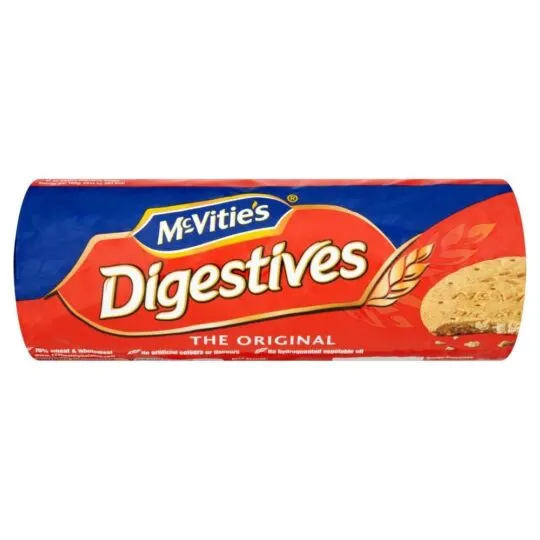 Another great substitute for Graham's cracker crust has to be this amazing biscuit, and it is crisp enough to give you a firm crust when baked. The flavor of the digestive biscuit will also be a great addition to any dessert.
To use a digestive biscuit in place of a graham cracker crust, you also need to crush the biscuit. You can achieve this with a food processor, or place the biscuits in a plastic bag and use a rolling pin until it has a smooth consistency, add butter and brown sugar, place it in a small dish, and beat down with the base of a cup until you get the shape you want.
Ice Cream Cones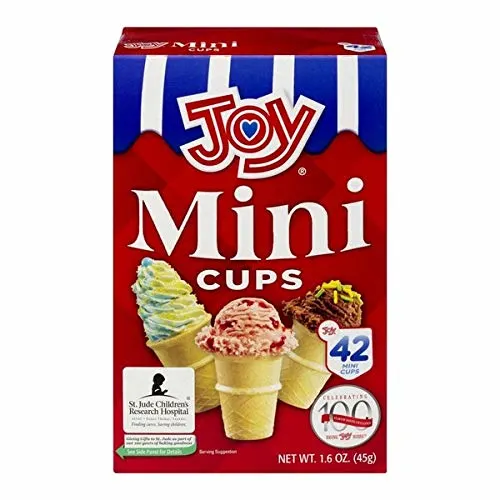 I'm sure you get the picture by now, anything crispy can work well as a graham cracker crust substitute, and ice cream cones are no exception. These things are crunchy and crisp, and when grounded, they can be used to make a crust for your pies or cheesecakes.
Just put them in your food processor along with two tablespoons of brown sugar and half a teaspoon of salt. After that, you should place them in a bowl and beat them until you get the shape you desire. Next, you should bake for about five minutes to achieve a crispy crust. You can also use this if you have wafer cones since it tastes like cookies.
Oatmeal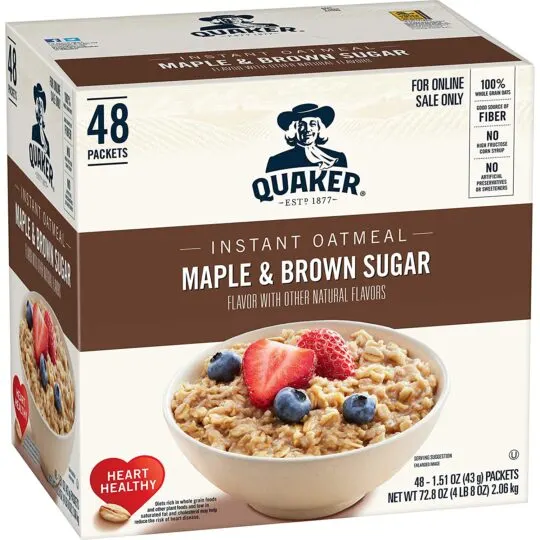 Oats can make crusts when you don't have Graham's cracker crust. Just add cinnamon, brown sugar, a little quantity of salt. After processing, add some butter and bake to archive a brown crust. The alternative is much healthier because it is lower in calories than the original Graham's cracker crust.
Substitute this dark brown crust into your pie recipes.
Frequently Asked Questions (FAQ)
Can I use vanilla wafers to substitute Graham's cracker crust?
Vanilla wafers work as a good replacement for Graham's cracker crust. It also has a crispy texture that will make a firm base for pies or cheesecakes.
Can I use bread crumbs instead of graham crackers?
Pulsed bread crumbs work best for graham cracker crust. If you don't have any of the substitutes listed in this article, you can use some bread crumbs, mix with butter and brown sugar, beat into a pan, and bake until golden brown.
Can I substitute graham crackers for flour?
It isn't ideal to use flour as a replacement. A better solution would be using sponge cake because some cheesecakes are made with a sponge cake base.
Conclusion
Graham cracker crust is a pre-made pie crust. It is delicious, crispy, and adds an aesthetic to whatever it is used for, but if you don't have this amazing pie crust, there is no need to try a new recipe because you can easily substitute it with any other cookie.