Pumpkin pie is one of the classic traditional desserts that adds just the right touch to Thanksgiving dinners. Pumpkin pie, however, maybe a tad tricky to cook properly, despite its seeming simplicity. This is why gathering all necessary information is critical in ensuring that your recipe yields the best outcomes.
Luckily for you, you're in the right place; we've compiled a lot of helpful information on pumpkin pie recipes that should give you desirable results. Pay attention to the cooking time and temperature and recommended tips to get the best out of your recipe.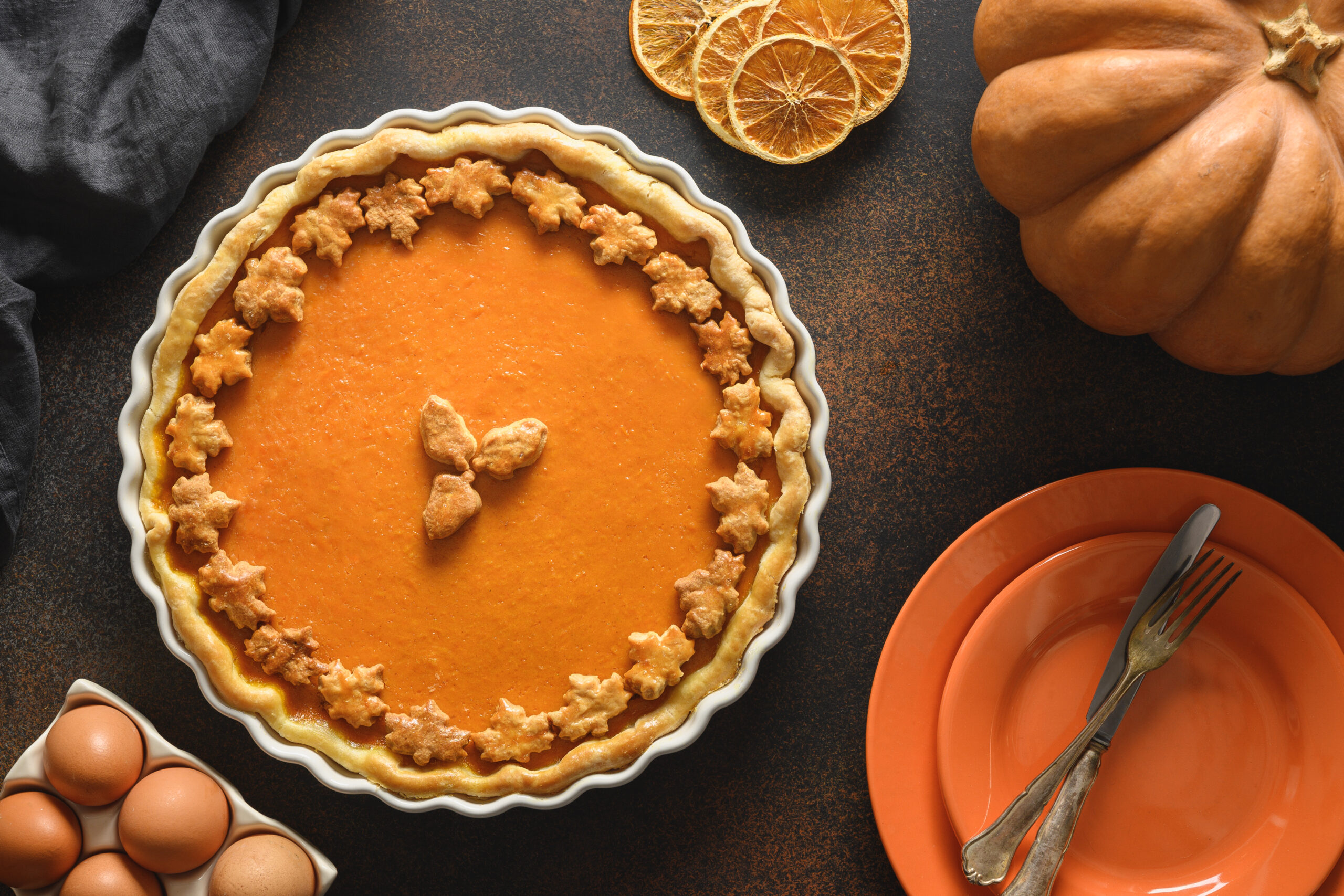 Pumpkin Pie Nutrition Facts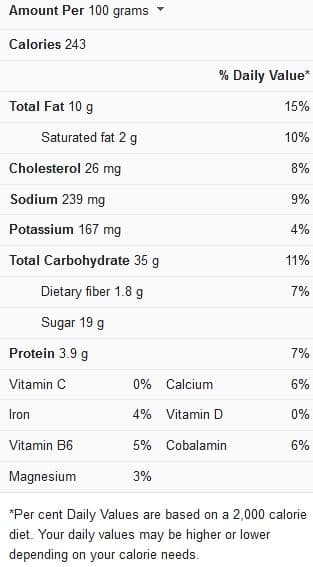 Tips for Cooking Pumpkin Pie
Pumpkin pie makes for a hearty family dessert, especially when cooked properly. If you want to make a fantastic pumpkin pie recipe, we guarantee that these tips will help you get the best results:
How to reduce cracking – Pumpkin pies cook more evenly and with less cracking if the temperature is reduced halfway through. A few cracks are unavoidable, but no major cracks should appear as long as you adjust the temperature halfway through cooking and don't overbake the pie. The pie will still taste excellent if you do so, and if you really care about the visible cracks, simply cover it with whipped cream, and no one will notice.
To keep the crust from browning too much – If you'd like to keep the crust from browning too much, wrap foil around the edges or use a pie protector about halfway through the baking process.
The pumpkin pie will puff up as it comes out of the oven (due to the leavening of the eggs) and then deflates as it cools.
If you would rather not blind bake the crust – The pie crust for the pumpkin does not need to be blind-baked if you would prefer to skip the blind baking process. Simply pour the pumpkin pie filling into a refrigerated or frozen unbaked pie crust and bake. Both the pumpkin filling and the crust will cook concurrently.
Make pumpkin pie ahead of when you need it – Pumpkin pie is one of those pies that may be made ahead of time. Both the crust and the filling can be made ahead of time, refrigerated separately, and then baked on the needed day. You may also make the pie fully ahead of time, wrap it loosely in plastic wrap, and store it in the refrigerator for up to two days.
A guide to freezing pumpkin pie – The pumpkin pie dough can be made ahead of time and refrigerated for up to 2 days or frozen for1 month, covered in plastic. If you're going to freeze it, let it thaw overnight in the fridge.
After baking, the pie can be frozen for up to one month. When it's cool enough to handle, double-wrap it in aluminum foil or plastic freezer wrap, or place it in a heavy-duty freezer bag. Before serving, allow it to thaw overnight in the refrigerator.
 

View this post on Instagram

 

Cooking Time for Pumpkin Pie
Below, the recommended timing for cooking pumpkin pie is described in this table:
| | |
| --- | --- |
| Cooking temperature | Cooking time |
| First, bake at a high temperature of 425°F | 15 minutes |
| Afterward, lower the temperature to 350°F | Extra 45 to 55 minutes |
Print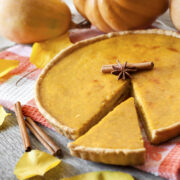 Pumpkin Pie (8 to 10 Servings)
---
1

(9-inch) Homemade Pie Crust or deep-dish frozen pie crust shell (thawed and ready for use)

1

(15-oz) can of pure pumpkin (about

1

–

3/4

cups)

1

large egg

3

large egg yolks

½ cup

of granulated sugar

½ cup

of light brown sugar, packed

2 tablespoons

of all-purpose flour

½ teaspoon

of salt

1 teaspoon

of ground cinnamon

1 teaspoon

of ground ginger

½ teaspoon

of ground nutmeg

⅛ teaspoon

of ground cloves

⅛ teaspoon

of ground black pepper

1

–

1/4

cups of evaporated milk (you'll need

one

12-oz can but you won't use up everything)
---
Instructions
Preheat the oven to 375°F and place the middle rack in the oven.
If you're going to make use of your own crust, using parchment paper, cover the cold crust. Fill the crust with dried beans or pie weights up to three-quarters filled, then bake for 20 minutes. Take away the parchment paper and beans/pie weights from the pie crust, then fold a couple layers of foil in half lengthwise to tent the sides (this will prevent the edges from getting too dark). Bake for 20 minutes more, or until the dough is dry and brown. If the bottom puffs up, use a flat spatula, such as a pancake turner, to gently press it down, being careful not to pierce it. Remove the foil but keep it; you might need it again.
If you're using a frozen crust, follow the instructions in the package for the blind-baking process.
Reduce the oven temperature to 325°F after blind baking the crust.
To make the pumpkin pie filling, combine the pumpkin, egg, egg yolks, granulated sugar, brown sugar, flour, salt, cinnamon, ginger, nutmeg, cloves, pepper, and evaporated milk in a large mixing bowl. Pour the contents into the pre-baked crust after whisking it until smooth.
Bake for 50–60 minutes, or until the filling is barely set. It should seem dry around the sides, but the center should jiggle slightly if you nudge the pan. Keep an eye on the pie while it bakes; if the crust begins to brown too rapidly, tent the edges with foil strips once more.
Allow a few hours for the pie to cool down to room temperature on a rack (keep it on the baking sheet). Serve immediately after slicing or chill in the refrigerator until you're ready to eat.
If you need more great ideas for pumpkin pie recipes, you can watch this video recipe.
Notes
The total cooking time for this recipe is 2 hours and 15 minutes, with a prep time of 30 minutes and a cooking time of 1 hour and 45 minutes, including the time taken to chill the dough and cool the pie after baking. We recommend that you recreate this recipe, you'll absolutely love it.