Coconut milk has been a non-dairy lifesaver for most persons who are either lactose intolerant or vegetarians; it has become famous in the culinary world as an ingredient that adds fine texture and taste to recipes paired with it. Commonly used in culinary in three major forms: the creamy liquid milk, the thick textured cream, and the lightweight powder, these variations can easily substitute each other in recipes by adding or reducing the water content.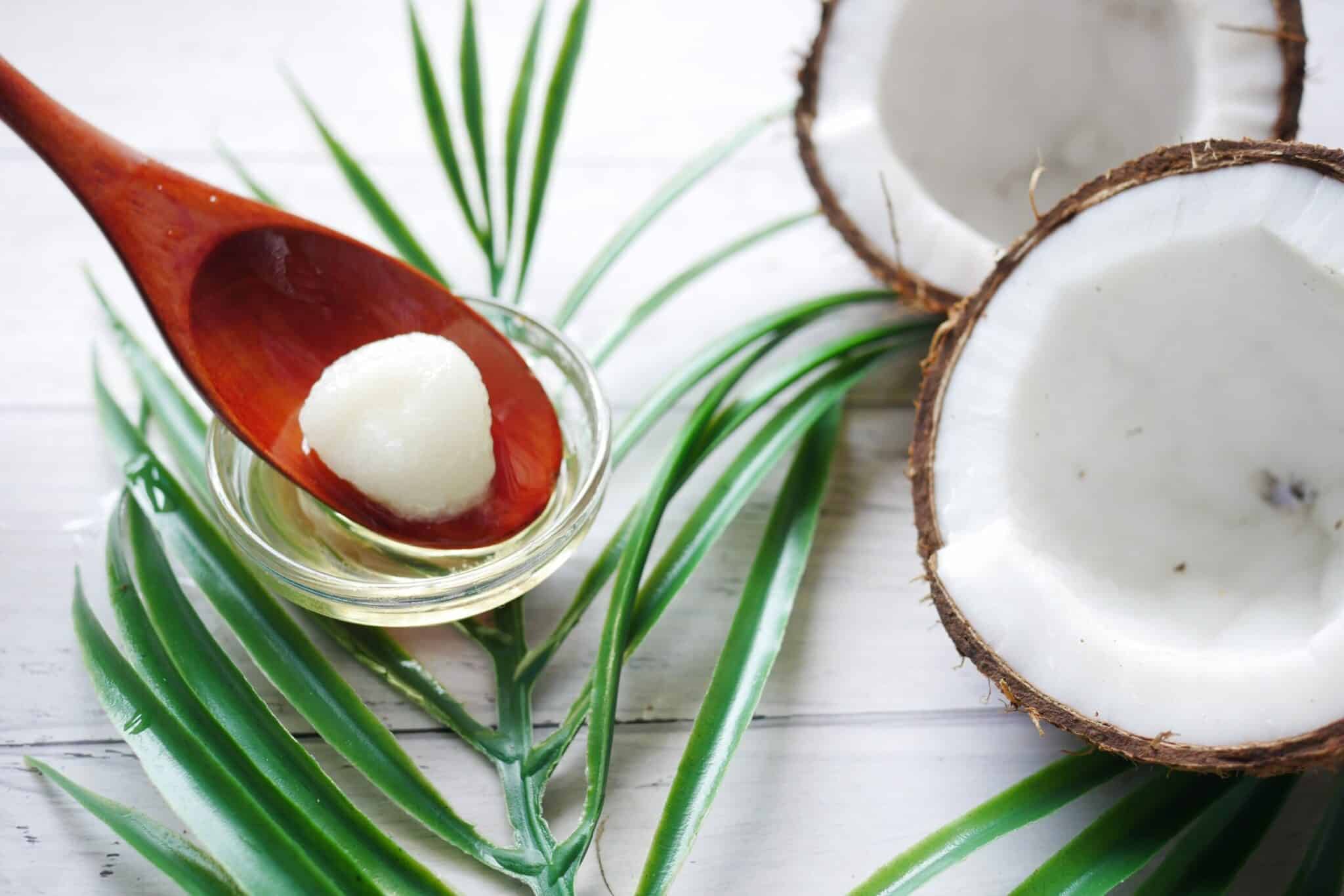 Coconut Milk Nutrition Facts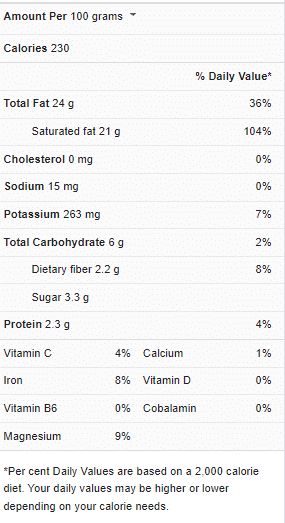 The coconut cream would still work excellently in recipes that require coconut milk, and substituting the coconut cream for the milk is an easy process that wouldn't take much of your time. In this article, we will be looking at how you can easily do this, along with the measurements you'll need.
What are Coconut Milk and Coconut Cream?
These two-ingredient are gotten from the same source, which is coconut. Coconut milk is not the first liquid you meet when you break a coconut, and it is the milk you'll get from shredding the white coconut flesh. After shredding, it is soaked in water, and the creamy milk is then extracted from it. The milk is used mostly in cooking, but it also pairs well in desserts and pastries.
On the other hand, coconut cream is a much creamier and thicker version of coconut milk; it is made the same way coconut milk has reduced water content. The thick mixture gives structure to most desserts and even cooked recipes and can be easily substituted for coconut milk by adding some water to dilute it.
Coconut milk has lower fat content than coconut cream, and its fat content ranges from 9-15 percent, while coconut cream has a 19-22 percent higher fat content.
Coconut Milk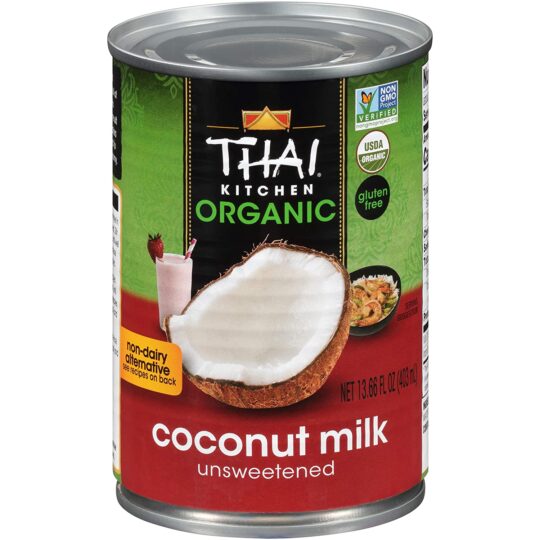 Coconut Milk Uses in Recipes
Coconut milk has become popular in the culinary world since it is the best alternative for dairy products. It gives just the right creamy base to recipes and provides a delicious taste and texture. It is added in soups, desserts, pastries, curries, and a whole lot of other recipes, which includes;
Chinese Raspberry Snowflake Cake
Dirty Chai Latte
Vegan Butter Cream Frosting
Malia Prawn (Creamy Prawn Curry)
Jamaican Bammies( Cassava Bread)
Bibingka (Filipino Coconut Rice Cake)
Thai Basil Shrimp
Fresh Coconut Layer Cake
Coconut Rice
Gluten-Free And Dairy Free Hot Cross Buns
Coconut Creamed Corn
Instant Pot Thai Chicken Curry
Tom Yum Soup
Tanzania Pilau Rice
Gluten-Free Creamy Vegan Carrot Soup With Coconut
Substituting Coconut Cream for Coconut Milk in Recipes
Coconut Cream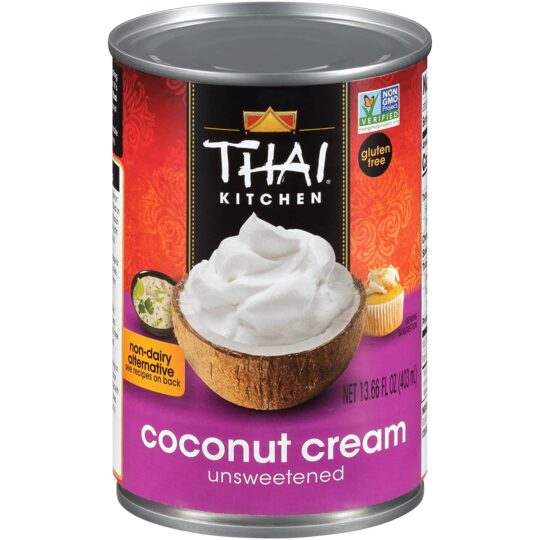 Coconut cream is a thicker version of coconut milk, and it would make a good substitute for it in recipes. However, the textures are quite different, so coconut milk is the most preferred version in liquid-based meals and the cream in thick recipes. However, if you use the right measurements, they can substitute each other in recipes.
In Soups
As a result of some individuals not consuming dairy products like milk, coconut milk became the next best thing. The coconut milk imitates the creamy texture of milk in soups, and since the cream is also part of the coconut milk, a diluted liquid version can be mixed and added in soups or sauces.
The extra fat content present in the coconut cream would also enhance the creamy texture and further improve the flavor of your soups. For example, when substituting the coconut cream for coconut milk, you can mix 1/4 cup of thick coconut cream with 1/2 cup of clean, warm water. This mixture would produce a 3/4 cup of coconut milk you can add to your recipes if you still find the consistency thick, and an extra half cup of water can be added and mixed.
In Desserts and Pastries
Coconut milk is usually a lactose-free and vegan alternative for making desserts or pastries; it adds moisture, mixing the ingredients to produce soft baked goods. In most desserts like Ice cream or yogurt, the coconut cream is usually swapped for milk since it gives a better structure.
Since coconut cream is thicker and heavier than coconut milk, it can also be diluted with water to produce a consistency similar to coconut milk. For example, a mixture of 1/4 cup of coconut cream can be mixed with 1/2 cup of water, and the required measurements can be collected from this mixture and used in your baked recipes.
In Curries
Coconut cream would easily substitute coconut milk in curries. Over time the flavors of curries are improved with coconut milk. Some curry recipes would accommodate a slightly thick consistency over a watery one, so the coconut cream can easily go with it.
So, whether it is vegetable curry or chickpea curry, the coconut cream can be worked with. Depending on your preferred consistency, a mixture of water and coconut cream can be formed and used in your curry recipes.
If you need a guide, 1/4 cup of coconut cream can be mixed with 1/2 cup of water, or a mixture of 2 tablespoons of coconut cream and 3/4 cup of water would produce 1 cup coconut milk.
Beverages
Coconut milk is often used as a dairy-free and vegan alternative in beverages. The coconut cream can be mixed with water to get the coconut milk consistency. Depending on the added water content, it would add a creamy flavor and a semi-thick base.
The diluted coconut cream has low-fat content, and it can you incorporated into beverages just like how the coconut milk is added. For example, a 1/4 cup of coconut cream mixture can be mixed with 1/2 cup of water and used in beverages.
Frequently Asked Questions (FAQs)
Can whipped cream be made from coconut milk?
A mixture of coconut milk, vanilla extract, and your preferred sweetener can be mixed to get a personalized whipped cream.
Can coconut cream substitute heavy cream?
Coconut cream has the same consistency as heavy cream, making it possible to be swapped.
Is it good to consume coconut oil?
When the coconut cream is cooked, it produces coconut oil, which is edible and helps with the joints, hair growth, clear skin, and many other health benefits.
Conclusion
Coconut milk is a healthier alternative for most individuals. When it is unavailable, there are other ingredients you could use, but if you have a coconut cream at hand, you could dilute it and use it in recipes.