Although many people prefer and enjoy brown rice, they do not cook it very often. One reason is that it might sometimes be difficult to get brown rice cooked properly on the stove-top. Most people also find waiting while brown rice cooks quite unappealing, especially since they have other things to do.
If you're one of those that feel this way, this article is for you. We have described an easy process of cooking brown rice in an instant pot that is considerably easier than other methods, and we're sure you'll love it.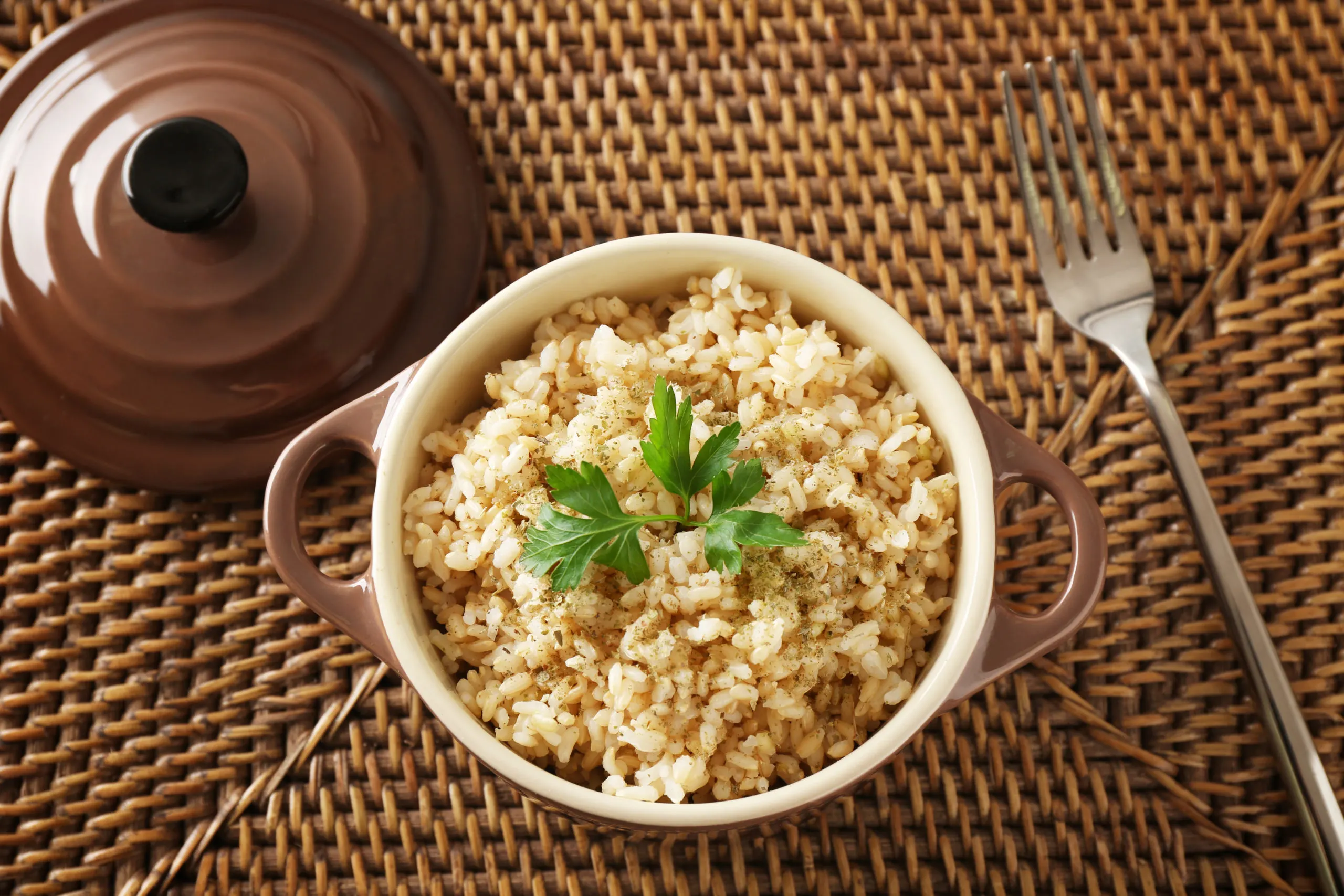 Brown Rice Nutrition Facts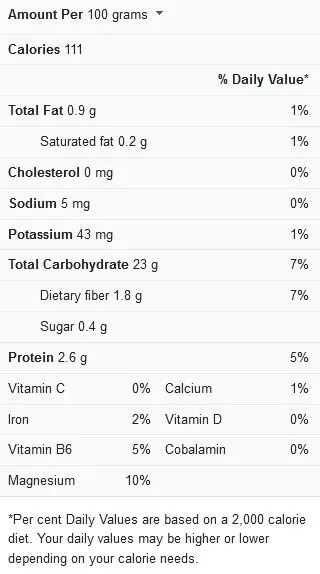 General Tips For Cooking Brown Rice
Cooking brown rice in any method can be tricky if you're not equipped with some helpful tips. These suggestions highlighted below should generally help you arrive at the best results when cooking brown rice.
Note on Rinsing – It's not uncommon for individuals to forget to rinse brown rice before cooking it, and the rice still tastes great. After steaming, you can see a small layer of gluey starch at the bottom of the pot, indicating that the grains are a little more starchy. So, by all means, skip the rinse if you're in a rush. If you're all about the fluffy brown rice, though, rinsing the rice before boiling it is important.
Ensure that your results are as gluten-free as possible – Brown rice is gluten-free mainly, so if the gluten content of your meal is important to you, you should watch what you put in your brown rice recipes. Soy sauce, for example, contains gluten; instead, you could swap in tamari, which is certified to be gluten-free.
Allow to rest after cooking – If you enjoy eating fluffy brown rice, then you'll need some patience. The major divide between good rice and great rice is letting it sit for 10 minutes and then steaming it passively after it's finished simmering. This is something that 95% of package instructions fail to mention, yet it's critical.
Salt or Not – When pairing brown rice with something saucy, such as curry or stir-fry, adding salt may not be required because the sauciness will season the brown rice. If you're not going to use it to soak up sauce or savory cooking liquid, however, you might need to add ¼ teaspoon of salt per cup of dry brown rice.
Brown rice size and style varieties– Is the rice you're using sprouted, long-, short- or medium-grain? Does it require quick-cooking, or can it be converted? Is it brown basmati rice? These are details to look out for when buying brown rice because as much as some brown rice varieties cook similarly, some don't. As such, it is important to examine the package to see what you're up against.
Cooking Brown Rice in an Instant Pot
For the best results with instant pot brown rice recipes, follow these instructions carefully:
In the Instant Pot, combine 1 cup of water and 1 cup of rinsed brown rice.
Set the timer to 20 minutes, secure the cover, and press Pressure Cook – High. The pressurization will take around 8 minutes, and then the cooking will commence.
Gently press the fast release button (steam should immediately stream from the steam valve, so be careful). Carefully remove the lid once the steam has completely escaped (around 30 seconds).
Enjoy your perfectly cooked brown rice in any meal of your choosing.
View this post on Instagram

Exploring Brown Rice Recipes
Once you have cooked brown rice on hand, you'll be able to use it in various ways! Serve it as a side dish with curry or chana masala, or substitute it for white rice in a cilantro lime rice recipe. Short grain brown rice can also provide texture to vegetarian burgers and vegan meatballs. It has a stickier texture than long-grain brown rice, which is important for generating extra-hearty patties that keep their shape in the oven, stove, and grill.
Brown rice, on the other hand, is frequently used as a base for healthy grain bowls. It's used in recipes like buddha bowls, adzuki bean bowls, mango ginger rice bowls, and more, but you can also use it as a base for a simple grain bowl with no recipe.
To make plain brown rice into a great dinner, add one (or more) items from each of these categories:
A protein – Baked tofu, tempeh, lentils, and roasted chickpeas are all wonderful examples of proteins to introduce into brown rice recipes.
A vegetable – Brown rice would be especially delicious with roasted butternut squash, cauliflower, broccoli, Brussels sprouts, or tomatoes.
Peanut sauce, tahini sauce, cilantro lime dressing, pesto, tzatziki, and chipotle sauce are all great sauce options to use in brown rice recipes.
Cooking Time for Brown Rice
Cooking brown rice using an instant pot is considerably faster than other known methods. For example, the total cooking time for brown rice in an instant pot is between 28 to 30 minutes.
Print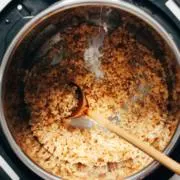 Instant Pot Brown Rice Recipe (6 Servings)
---
You could try out this brown rice recipe in an instant pot in your kitchen. The process is pretty straightforward, and the result is great-tasting rice in such a short time.
---
Instructions
In the Instant Pot or other pressure cooker, add uncooked brown rice. Stir in the water, stock, or broth until everything is well combined. Close the Instant Pot lid and set the timer for 15 minutes on high pressure.
Allow the Instant Pot to release pressure naturally. Remove the cover from the Instant Pot and use a fork to fluff the brown rice.
Serve the brown rice immediately or store it in an airtight jar in the fridge. The rice can store for up to a week in the fridge or the freezer for three months.
Cooking brown rice in the instant pot is as quick and easy as you can see. This recipe has a cooking time of 15 minutes in total. For more ideas on cooking brown rice in an instant pot, see this video recipe.