Breadcrumbs are a common element in a variety of dishes. For example, they can join meatballs and make the perfect crust on various proteins (like chicken) or add crunch to a tasty casserole, pasta, or simple salad.
Bread Crumbs Nutrition Facts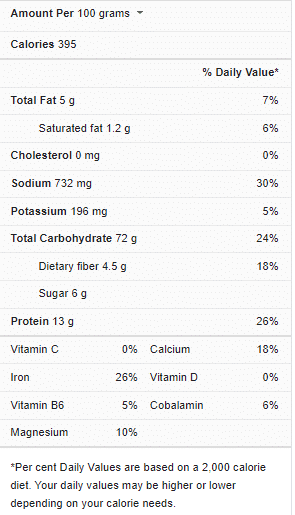 If you run out of breadcrumbs and you can't seem to get your hands on any at the store, numerous kitchen essentials can be coarsely crushed to simulate the crisp feel of store-bought breadcrumbs, plus they are remarkably low carb too.
Therefore read along, as this article provides you with more information about breadcrumb, relating suitable recipes with it, and you get to see a variety of great low-carb substitutes for bread crumbs.
What is Breadcrumb
Fresh bread crumbs are made from less dry bread, resulting in larger crumbs that provide a softer coating, crust, or stuffing.
You may easily prepare your bread crumbs in place of the packaged ones at the store – if you have stale bread or fresh bread that you're prepared to toast.
If using fresh bread, toast some pieces on a sheet tray at 300°F for 15 minutes until it appears dry. Then, ground the stale or toasted bread into a fine crumb using a food processor. You can now incorporate those fresh and crunchy crumbs into your dishes.
Breadcrumbs Use in Recipes
Breadcrumbs are used in a wide range of recipes. See some excellent dishes and recipes you may fancy breadcrumbs in:
Low Carb Substitutes for Breadcrumbs
Bread crumbs serve as a crunchy coating for baked chicken and fish, as well as a binding agent in meatballs.
On the other hand, Packaged bread crumbs frequently comprise excessive amounts of corn syrup and sodium and allergens like wheat and sunflower seeds. In addition, it has been linked to heart disease.
Fortunately, there are plenty of excellent low-carb substitutes for breadcrumbs, some of which I have highlighted for your benefit. Check them out:
Almond Flour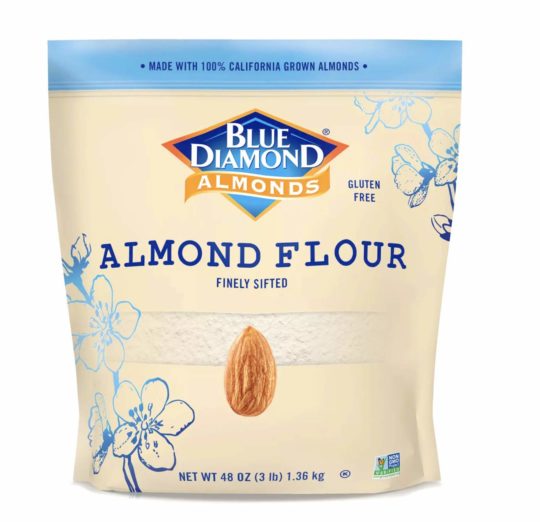 Almond flour can be used as a low-carb, keto-friendly breadcrumbs replacement.
Bread cooked using almond flour, coconut flour, or a combination of the two instead of wheat flour is generally referred to as keto bread. Notably, these are leavened with eggs and baking powder instead of yeast.
Moreover, keto bread recipes vary in nutrition, but most have less than 5g of net carbs per slice. Almond flour also has less phytic acid, which means you get more nutrients when you eat meals containing it.
Almond flour can also make low-carb pancakes for breakfast, a batch of cookies, sandwich bread, or the flour crushed into breadcrumbs or baked into French toast.
Cloud Bread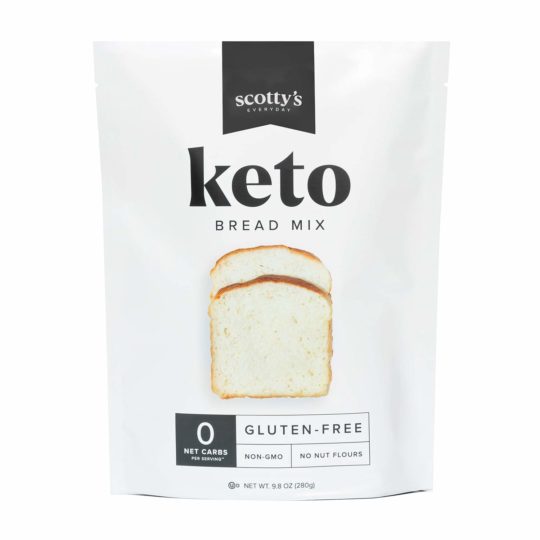 Cloud bread is well marketed as a high-protein bread substitute. The smooth and fluffy texture of meringue is achieved by beating egg whites and cream of tartar together.
Notably, grain-free cloud bread has gone viral on the web, and it's one of the simplest ways to eat "bread" without all the carbs. Moreover, it takes only three ingredients to make: white eggs, cream cheese, and cream of tartar.
You can serve cloud bread with guacamole cooked from scratch, smoked salmon, and a fried egg.
Cloud bread is a gluten-free palette that can hold all your preferred toppings.
Heads up, though, it doesn't taste like bread and does not even have the feel of bread. Nonetheless, if you're yearning for a sandwich and want that bread-like texture, this is a terrific choice.
Coconut Flour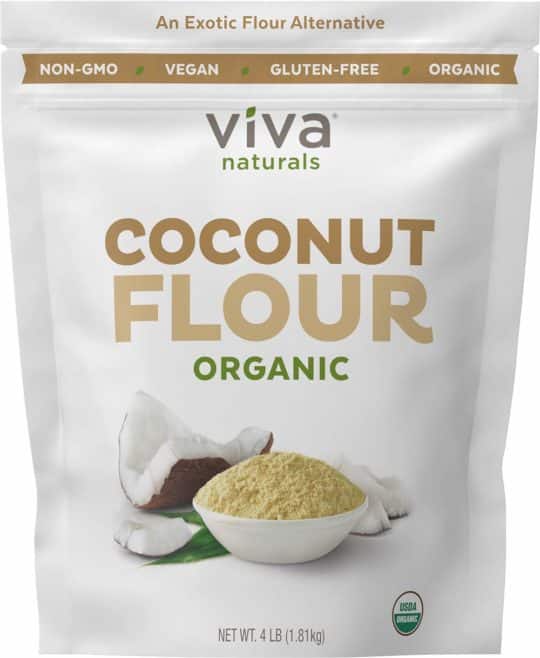 Coconut flour is a natural byproduct of preparing dried (powdered) coconut meat into coconut milk.
Coconut flour, just like wheat flour, is white or off-white flour that is widely used in baking.
Notably, people on gluten-free diets can use coconut flour instead of wheat flour in baked goods recipes because it doesn't contain gluten.
Moreover, coconut flour flatbreads are vegan-friendly since they're low carb (just 2.6 g net carbs and 66 calories per serving), gluten-free, Paleo-friendly, and eggless.
You can serve it as a side dish with a curry or lunch wrap with a tortilla wrap.
Frequently Asked Questions (FAQs)
What is a healthy substitute for breadcrumbs?
Bread crumbs can be replaced with almonds, walnuts, hazelnuts, as well as chia and flax seeds. Notably, the ideal way to turn them into a powdery consistency is to use a food processor. Keep an eye on your dish as it cooks as nut flours burn faster than bread crumbs.
What type of bread do you use for bread crumbs?
Bread crumbs can be prepared with any bread, depending on the flavor and nutritional value desired. Sourdough, gluten-free, low-carb, whole wheat, white, whole grain, French, hamburger, and hot dog buns are excellent options.
Is it possible to produce breadcrumbs in a blender?
In about 30 seconds, a food processor or blender can produce perfect fresh bread crumbs. Add little chunks of bread through the opening in the blender's cover while the motor is going. Anyhow that goes, you need to make sure you don't fill the blender to the brim.
Conclusion
If you just lately switched to a low-carb diet, you are probably aware that some foods don't necessarily taste as wonderful when made low-carb. I refer to meatballs, meatloaf, and fried chicken, which call for bread crumbs.
Although a low-carb diet may not promote the use of breadcrumbs, you can still enjoy your favorite recipes by substituting a keto-friendly, low-carb alternative.
I have done the work and found some excellent bread crumbs low-carb substitutes that won't throw you out of the diet and fail your recipes.