Flaxseeds are highly nutritious, incredibly beneficial to the health, and diverse when using them for cooking. Everyone is looking to eat healthy these days due to the increase in medical disorders from unsupervised diets. And at the dinner table, we're always hyped for desserts after a hearty meal. But considering how many of such recipes are high in fat and calories, ground flaxseeds are another way to make them healthier.
But not everyone would have this ingredient in the kitchen, and some may not care for it at all. So, these substitutes are in place to be swapped with ground flaxseeds in any recipe. You'll find that many of them share similar nutritional benefits and can perform the same purposes as well.
What Makes Flaxseeds So Special?
Flaxseeds are used by many for the presence of Omega-3 fatty acids in them. They ease digestion as they also contain fiber, are low in calories, among other health benefits. They are also used in cooking for some other purposes such as;
As a topping for salads
For thickening soups and stews.
As a nutty flavor for baked foods, soups, stews, and smoothies.
As a binder for baking ingredients
Ground Flaxseeds Substitutes
Flaxseeds are highly practical and versatile lifesavers but can become a headache when not at your disposal. So, why have just one go-to ingredient when you can have a handful? We'll be looking at some other alternatives to flaxseeds below.
Chia Seed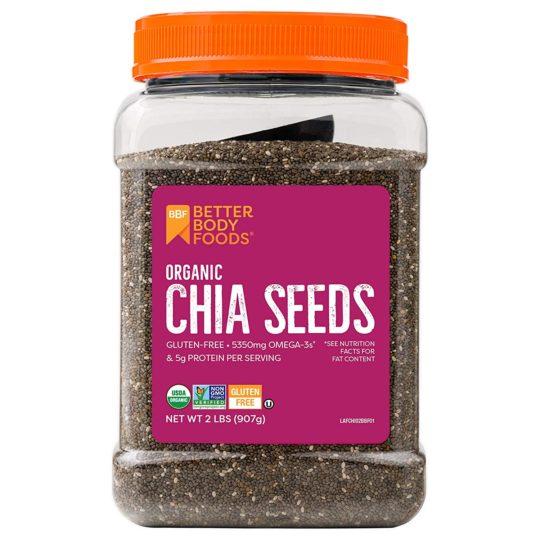 It's used to replace flaxseed in any recipe, as it's very similar to flaxseed in properties. It's also a great thickening agent, as it's high in soluble fiber like flaxseed. It's high in omega-3 fatty acids and naturally gluten-free, just like flaxseed. All these characteristics chia shares with flaxseed also make it a suitable substitute for eggs in vegan recipes. It can also bolster the nutritional values and add that nutty taste to smoothies and baked foods. Chia seed, unlike flaxseed, cannot be used in salads. But it tends to become slimy when exposed to liquids and cannot be used for soups and stews. Regardless, it's still an excellent substitute for flaxseed in so many other dishes and can bring as many nutritional and health benefits as flaxseed.
Almond flour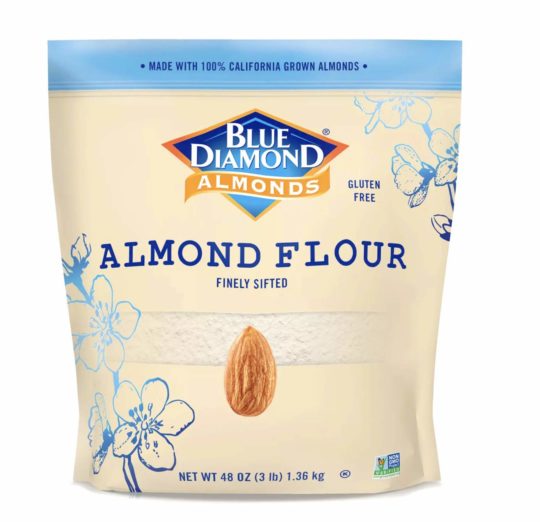 During the binding process, flaxseed is mainly used to replace eggs in flour. Almond flour is rich in protein, which is lacking in flaxseed, despite its other nutritional contents. Almond flour is also an excellent alternative for eggs and a splendid binder, making it suitable for people looking for more proteinous substitutes. Also, it doesn't become slimy when exposed to liquids, making it excellent for thickening soups and stews. And it's advised to use almond flour over other binding agents, as it has good fatty acids that fight lingering pulmonary diseases.
Wheat germ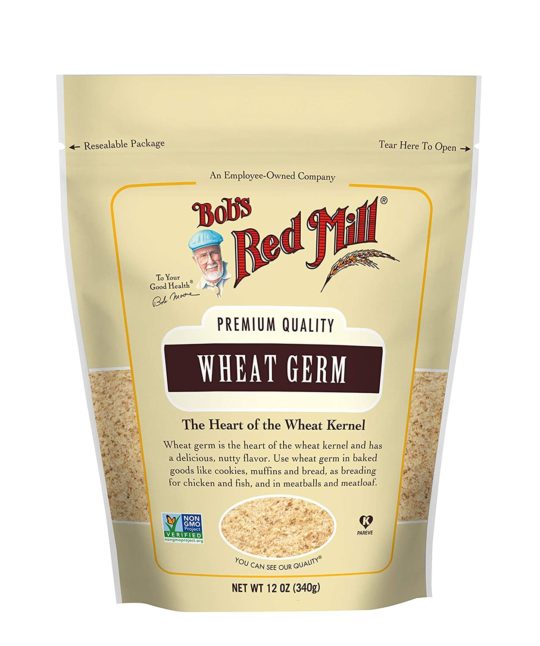 This substitute can replace flaxseed in baked foods, especially bread. It has excellent binding properties and a nutty flavor, so you won't need to look far in such terms. When substituting wheat germ for flaxseed in baking, you'll notice the finished product is a bit less chewy than average. But what it lacks inconsistency is made up for in health benefits, as it contains healthy fats, minerals, vitamins B, and protein.
Hemp Seeds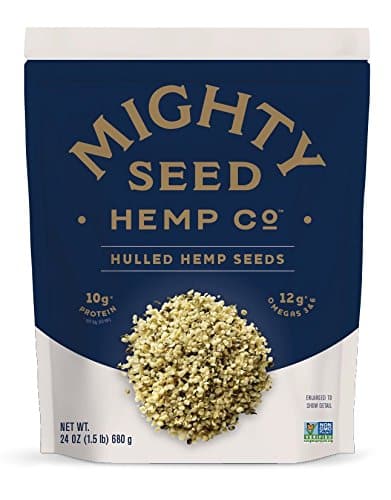 Hemp seed is gotten from the industrially cultivated hemp plant, which works great as a flaxseed replacement. It's naturally high in protein and omega-3 fatty acids. Plus, hemp seeds contain all the vital amino acids just like flax, without a hard outer coating. It's easily digested and gives that nutty flavor to soups, salads, and baked goods. It's also used to bolster the nutritional contents of smoothies, shakes, and other foods. But wheat germ can't be used as a thickener as it doesn't possess a dense consistency when diluted, like flaxseed.
Tofu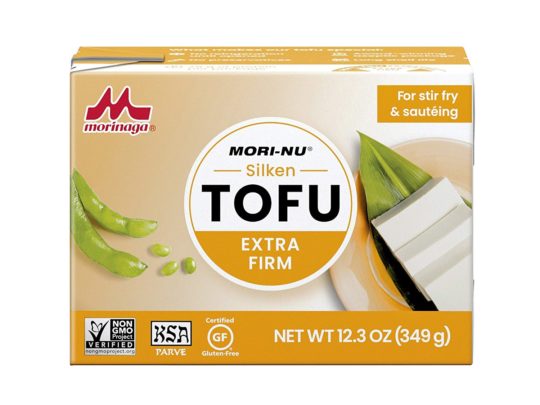 You can also consider tofu as a flaxseed substitute in some dishes. It's used in dessert recipes, as a topping, or as a binder. Yes, tofu has binding abilities, and that makes it another good alternative for flaxseed in desserts. It does very well and helps turn a less healthy recipe into a nutritious loveliness. Plus, it possesses some essential beneficial nutrients and is richer in protein. But only consider tofu if you're not allergic to soybeans, as it's the parent ingredient for making them.
Yogurt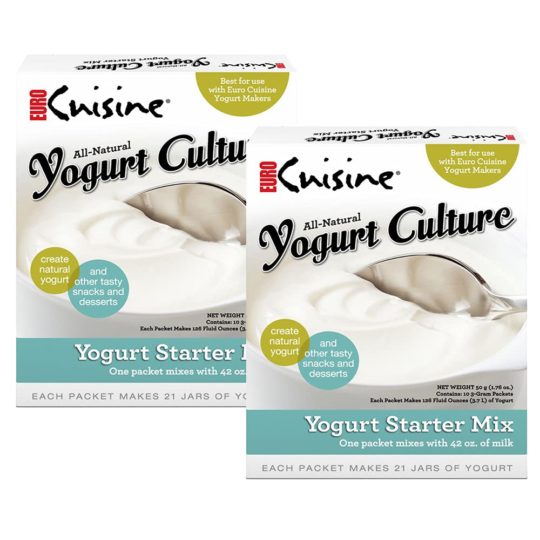 If you're avoiding dairy foods for the sake of weight gain, that shouldn't be the case with yogurt. It's the only dairy product you shouldn't ever think of giving up. It's also a great alternative to flaxseed in baking, as it has fantastic binding properties with good moisture. But to avoid yogurt suppressing the taste of your dessert, it's advised that you go for plain versions when baking. Yogurt also has health benefits, like aiding digestion, relieving constipation, and fighting parasitic bacteria that infest the intestines.
Frequently Asked Questions (FAQs)
Is flaxseed the healthiest binding option?
Eggs, chia seed, hemp seed, and all other binding options we have are all nutritious and healthy in their ways. Many of them possess similar nutrients and healtH benefits as flaxseed. Some even include nutrients not present in flaxseed (protein, for instance). So, whichever option you go for, there's always something good attached to them too.
How vital is flaxseed in baking?
It's a significant ingredient when making baked goods. It keeps the mixture whole and prevents it from falling apart. It's also a binding agent that helps replicate the egg's purpose in baking for vegans and those who can't consume it.
How often can one consume flaxseeds?
You can eat flaxseeds as often as you want, considering it's taken in the correct measurement. Consistent consumption of flaxseed will aid your body in fighting any heart diseases and help lower your cholesterol levels.
Conclusion
Like said before, there are lots of things we eat that do severe damage to our health. And ground flaxseeds are one of the ways to help us cut down such foods. But all the alternatives mentioned above do their job very well in any baked food and are a healthier option.