Meatloaf is a traditional American dish, considered a family favorite. When meatloaf is well-made, it's the perfect comfort food, delicious, inexpensive, and simple to prepare. The only issue is that many family recipes for meatloaf yield a 2-pound or 3-pound loaf, perhaps too much for smaller households.
Here, we have simplified the cooking process for a one-pound meatloaf. Also, while meatloaf is a straightforward recipe, some details might throw amateur chefs off. As such, we've got a few simple tips to help you get the best and tastiest results the next time you're preparing meatloaf.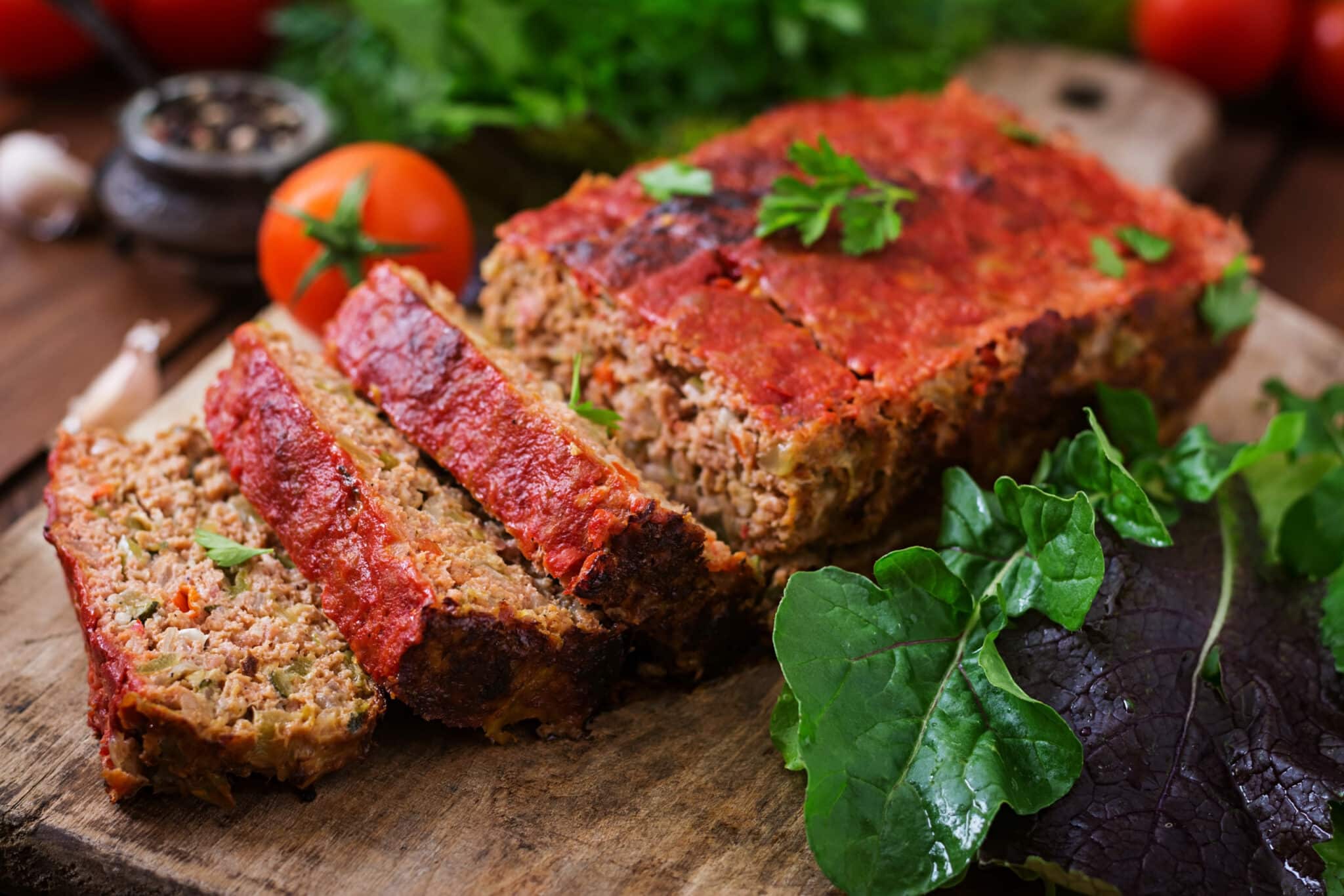 Meatloaf Nutrition Facts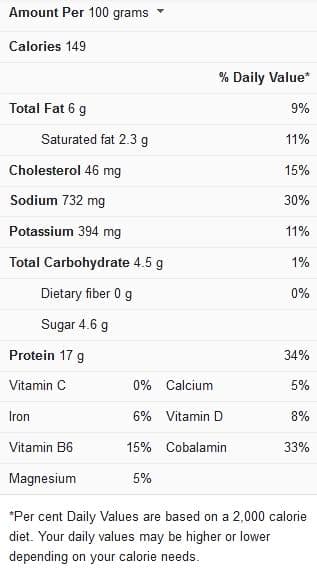 Tips for Cooking Meatloaf
When making meatloaf recipes, there are some things to consider. First, we have organized some helpful tips to help you arrive at desirable results with meatloaf recipes.
Next time you want to cook a meatloaf recipe, check out and adhere to these tips below:
Select the Right Kind of Meat – The meat of choice for the most taste is ground chuck, which also happens to be the cheapest option. Higher ground meat grades result in less fat and healthier meatloaf, resulting in less flavor, shrinkage, and a drier finished product.
Bacon strips or salt pork on top of the loaf add moisture, flavor, and tenderness. Turkey bacon or other low-fat options may be used by those watching their fat intake. If you enjoy a mixed-meat loaf (the classic combination of beef, pork, and veal), feel free to experiment with different proportions as long as the total weight of the meat remains the same.
Ingredients and How to Introduce Them – Use about half a cup of filler per pound of meat as a general rule; breadcrumbs, mashed bread, oat bran, shredded potato, grated carrot, and mashed potatoes are all examples of "fillers." Soft bread crumbs produce a juicier and more tender loaf than dry crumbs. However, if you must use dry crumbs before using them, soak them in a little amount of milk for a few minutes.
A cup of grated cheese should be added to the meatloaf mixture, this should be before baking, and another half cup on top of the loaf during the last 15 minutes before baking if using cheese. Toss in a third cup of vegetable juice, wine, beef broth, beer, or any tasty liquid. Tomato sauce can also add moisture and flavor to the meat combination for the tastiest results.
Achieving the Perfect Texture – Use ground meat that has been through the grinder at least two or three times for a firmer texture meatloaf. Also, don't use too many breadcrumbs, or the loaf will become spongy.
Use once-ground beef for a more tender loaf, and don't over-knead the dough, or the texture will be lost. Mix the ingredients just enough to combine it. If you prefer a more moist loaf, replace the breadcrumbs with a mashed wet slice of white bread.
Cooking Time and Ideal Temperature for Meatloaf
A regular meatloaf should be baked for 1 to 1 ½ hour at 350 degrees in a conventional 4x4x8-inch loaf pan. The internal temperature of the meatloaf should be 170F for beef and 185 F for pork. Level the top of the loaves with a little cold water before baking to prevent breaking. Mound the meat mixture into prepared muffin molds and bake for 20 to 30 minutes for individual servings that bake rapidly.
Resting the meatloaf for at least 20 minutes after removal is pertinent before serving. The meatloaf will finish cooking and solidify up during this time, making it easier to slice and serve.
View this post on Instagram

Cooking a 1 Pound Meatloaf
Meatloaf recipes are definitely worth all the rave, depending on how well you cook them. For the best-tasting results with meatloaf, follow these easy steps:
Prepare the meatloaf mixture according to your most preferred recipe. Preheat the oven to 350 degrees Fahrenheit (180 degrees Celsius).
Make 1-pound batches of the mixture. Lightly knead the first piece before packing it into a small loaf pan and shaping it into a domed cylindrical form. You can roll it into a log and bake it in a larger casserole or heat-proof baking dish if you want. Excess portions should be shaped into logs and frozen in freezer bags or individual loaf pans.
If desired, brush the meatloaf with a sauce or glaze before placing it in the preheated oven. Place the loaf on a cookie sheet to collect any drips or overflow if it comes close to filling the pan.
Insert an instant-read thermometer into the center of the meatloaf after 20 minutes to check for doneness. When it reaches 160 degrees Fahrenheit, it's done. Return the loaf to the oven for another five to seven minutes if required.
When your meatloaf reaches the desired temperature, please remove it from the oven and let it rest for five or more minutes before slicing and serving.
If you like, small 1-pound meatloaves can be cooked for 10 to 12 minutes longer at a lower temperature of 300 F to 325 F. As the meatloaf cooks, the gentler cooking reduces moisture loss, resulting in a moister and juicier end product.
Print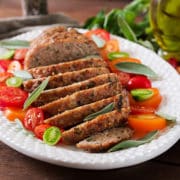 Classic Meatloaf (4 servings)
---
1

pound ground sirloin
One large egg white

½ cup

chopped onion

Six tablespoons

ketchup, divided

½ cup

panko (Japanese breadcrumbs)

¼ cup

chopped fresh flat-leaf parsley

One teaspoon

Worcestershire sauce

¾ teaspoon

dried oregano

¼ teaspoon

salt

¼ teaspoon

freshly ground black pepper
---
Instructions
Preheat the oven to 350F
Over medium-low heat, melt the butter in a small-sized skillet. Spray the pan with nonstick cooking spray. Cook, occasionally stirring, for 6 minutes or until the onion is soft. Allow cooling slightly after removing from the heat. Gently stir the onion, three tablespoons of ketchup, and the remaining ingredients in a mixing dish.
Shape the meat mixture into an eight × 4-inch loaf on a baking sheet covered with cooking spray. Brush the remaining three tablespoons of ketchup over the top of the loaf. At 350°F, bake for 35 minutes, or until a thermometer reads 160°F. Allow it to sit for 10 minutes before cutting into eight slices.
This delicious meatloaf recipe can suffice for four people at two slices each. Check out this video recipe for more interesting ways to enjoy meatloaf recipes.