Parsley is one of the most used herbs, and it is pretty popular among chefs as a culinary herb or dried spice. It's highly versatile, easily accessible, and inexpensive. It has been a culinary staple for ages because of its distinct taste. It adds freshness to any dish with its earthy and slightly peppery flavor notes. Also, fresh parsley is often used for decorative purposes.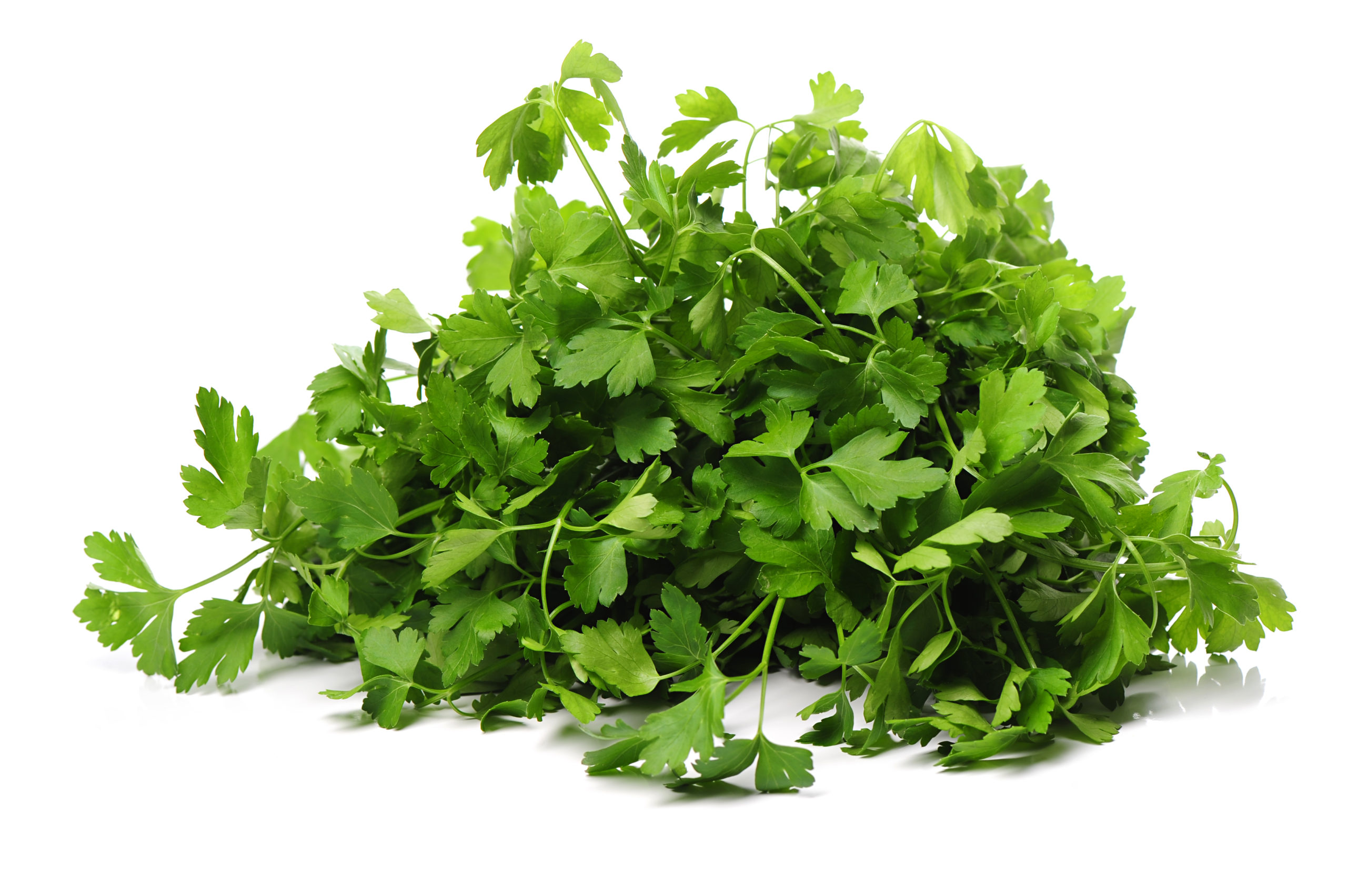 Parsley is highly nutritious and is rich in nutrients like vitamin A, vitamin C, beta carotene, vitamin K, folate, and iron. Also, this herb contains lots of volatile oil compounds that offer various health benefits. As far as the health benefits are concerned, Italian parsley is preferred to curly-leaf parsley. In addition, this versatile herb adds a fresh, herbaceous flavor to many dishes and has been labeled as one of the most powerful disease-fighting plants.
Parsley Nutrition Facts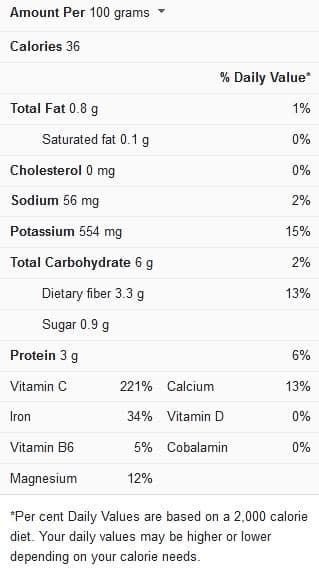 Some Parsley Recipes
Omelets and Scrambled Eggs: parsley is used here as a garnish, and the color pop increases appetite and serves as an excellent presentation.
Mashed Potatoes: parsley in mashed potatoes modifies the taste profile and adds a bit of minty freshness to the dish.
Soups and Sauces: parsley is used with other spices to add flavor to soups of all king and textures. It could be grounded or added fresh.
Pasta: the herb is used as a finish for different kinds of pasta or for its minty taste notes. Fresh parsley is best when used as a garnish, while either type can be used as taste enhancers.
Fresh Parsley Substitute
If you want to prepare a recipe for parsley, it is always better to use that herb. Parsley alternatives are also helpful for those who are allergic to the herb or dislike its flavor. Parsley is a great herb to use in cooking and as a garnish, but several alternatives can stand in its place if you need a substitute. 
Fresh Basil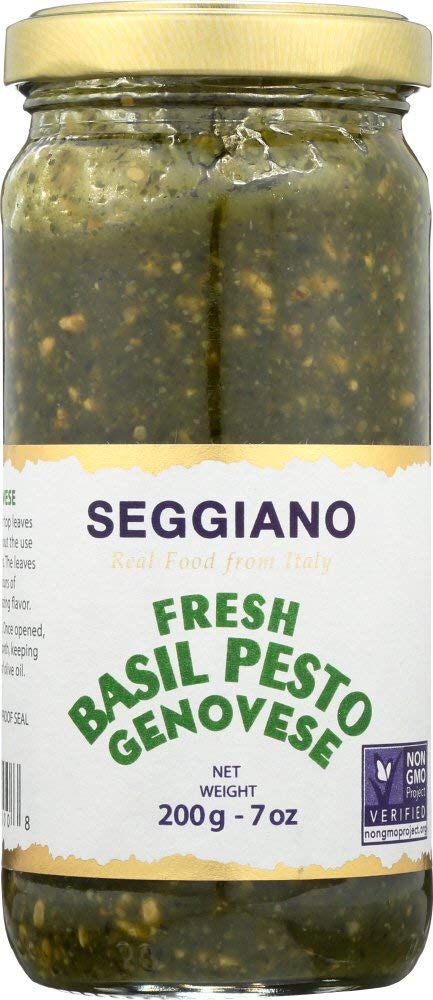 Many recipes call for finely chopped parsley as a garnish, like to sprinkle onto roasted vegetables, fries, or a soup. In this case, the function of the parsley is mainly about the green color, not the flavor. Basil is an excellent option because it is similarly Mediterranean and closest to the mint family to which parsley belongs. You could use other green fresh herbs: just use your best judgment. Cilantro is not always optimal because it has such a strong flavor, but it does work as a substitute in Middle Eastern-style dishes.
This herb resembles fresh parsley in taste and shape; it is safe to replace the same amount of parsley with an equal amount of basil leaf.
Chervil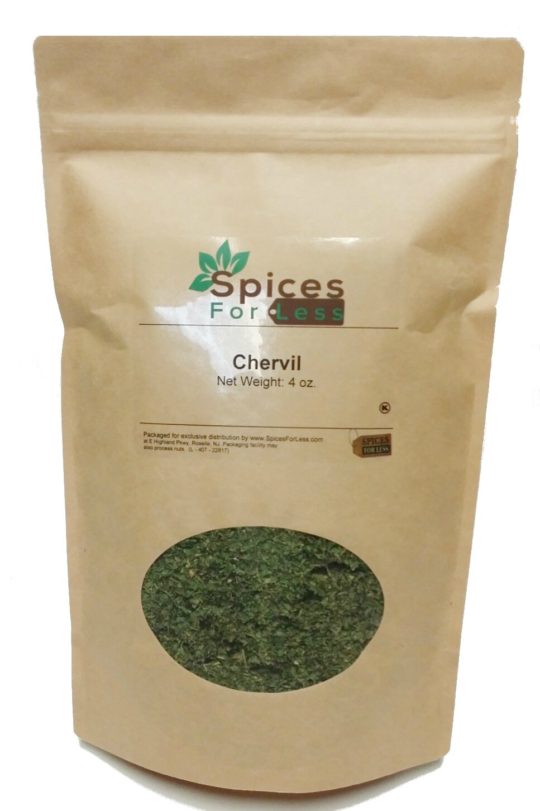 Chervil is closely related to parsley, but it has a milder flavor — making it well suited for substituting fresh or dried parsley. It's commonly used in French cuisine. It's relatively high in iron, with 1 teaspoon of dried chervil containing 1% of the Daily Value (DV). Iron is vital for building healthy red blood cells and preventing fatigue.
Chervil is almost identical in appearance to flat-leaf parsley, though you will need to use more chervil than parsley in cooking because of its milder taste.
Chives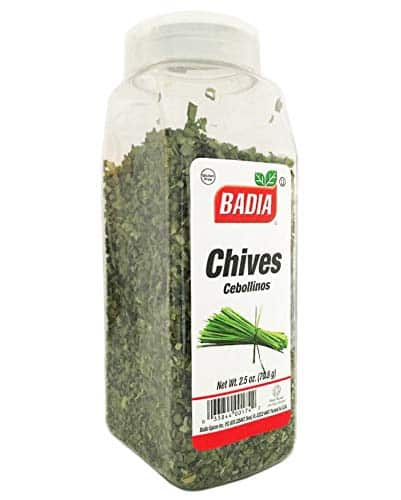 Chives taste very similar to onions and garlic, and they resemble small green onion sprigs. They are bright green in color and an excellent way to add color and flavor to dishes as a replacement for parsley. Fresh or dried chives can be used as a substitute for parsley in all dishes, as they have a flavor that lends itself well to many types of food.
Like parsley, chives are rich in beta carotene, a precursor to vitamin A. Beta carotene is a powerful antioxidant that can help promote healthy cell growth and development.
Arugula
Arugula is not an herb but a salad green. However, it's very peppery and slightly bitter, making it a flavorful substitute for parsley. It can also be used as an edible garnish. Arugula has larger leaves than most herbs, so it must be finely chopped or hand-cut for culinary purposes.
You should also only use a small amount to substitute for parsley due to its bitterness. Arugula is fairly rich in calcium, which helps promote strong bones and healthy muscle and heart function. Just five arugula leaves provide 1% of the DV for calcium.
Endive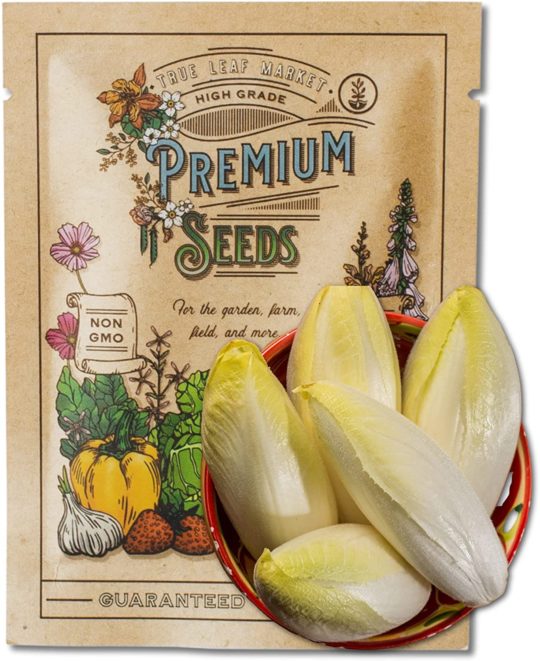 Endive is another salad green that can be used as a substitute for parsley. In fact, curly leaf endive looks nearly identical to curly leaf parsley. Like arugula, endive is bitter and peppery, so it can be used as an edible garnish or as a replacement when cooking with parsley. However, you may want to use less endive than you would parsley due to its strong flavor.
Most of the carbs in endive come from fiber, making it a fiber-rich food. The fiber in vegetables like endive can promote regularity by adding bulk to your stool and feeding your beneficial gut bacteria.
Tarragon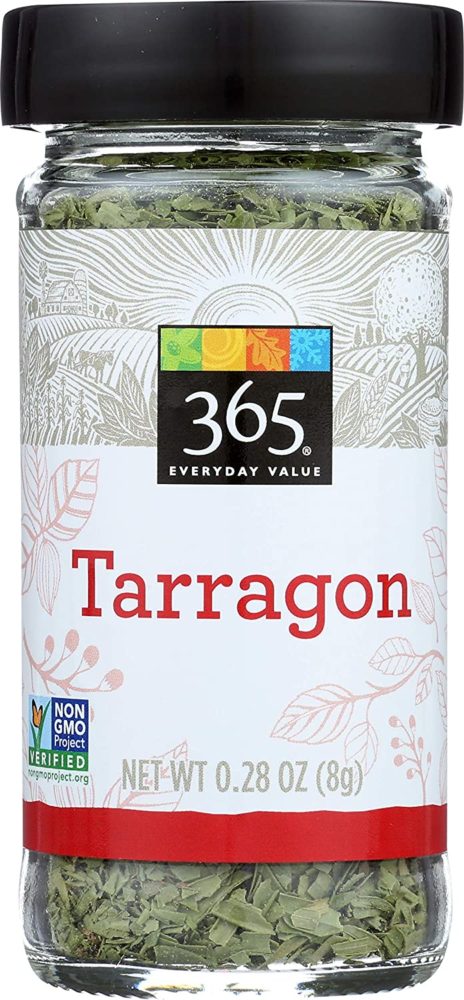 Tarragon is a staple herb in French cuisine. In fact, it's used alongside parsley, chives, and chervil to make a French herb blend. The herb may help improve blood sugar control in people with high blood sugar levels.
Although it has a slightly different taste than parsley, it can substitute parsley as a garnish or in cooking in small amounts. Like parsley, it complements many flavors. 
Oregano

Oregano is a member of the mint family, although it has a strong savory taste. It can be used to substitute parsley as a garnish or fresh or dried in cooking, although you should use less oregano than parsley, as it has a much stronger flavor.
According to some test-tube and animal studies, oregano contains a potent antibacterial compound called thymol, which can kill harmful bacteria.
Frequently Asked Questions (FAQs)
How much fresh parsley can you eat?              
Ten sprigs of parsley should be enough to reach the recommended daily intake of vitamin K. Eating a range of fruits, vegetables, and herbs is likened to a reduced risk of health problems and complications.
Is fresh parsley good for dogs?
Yes, they certainly are! Parsley is healthy for dogs to eat and can freshen their breath, aid urination, and help with urinary tract infections. Also, parsley provides itch relief to dogs.
Can fresh parsley be frozen?
Absolutely, fresh parsley can be frozen to increase its shelf life and retain its nutrients for a longer period of time. If you need to keep your fresh parsley longer than 4 days, freezing is your best bet.
Conclusion
Fantastic herbs and salad greens that are visually identical with a similar flavor profile that you can use as parsley replacements for both decorative and culinary purposes. Guaranteed to make your meal equally savory, scrumptious, and comforting!