First thing, don't expect an air fryer to cook meals the same way as a traditional fryer. It does not cook food in the same way as deep-frying or pan-frying does; instead, it is more like oven frying.
The equipment is essentially a little convection oven with a hot air chamber that cooks food a little faster, uniformly distributing heat, and suspending it in a perforated basket. The air fryer can help you get things done faster – you never know when you'll need some tasty meals in a jiffy.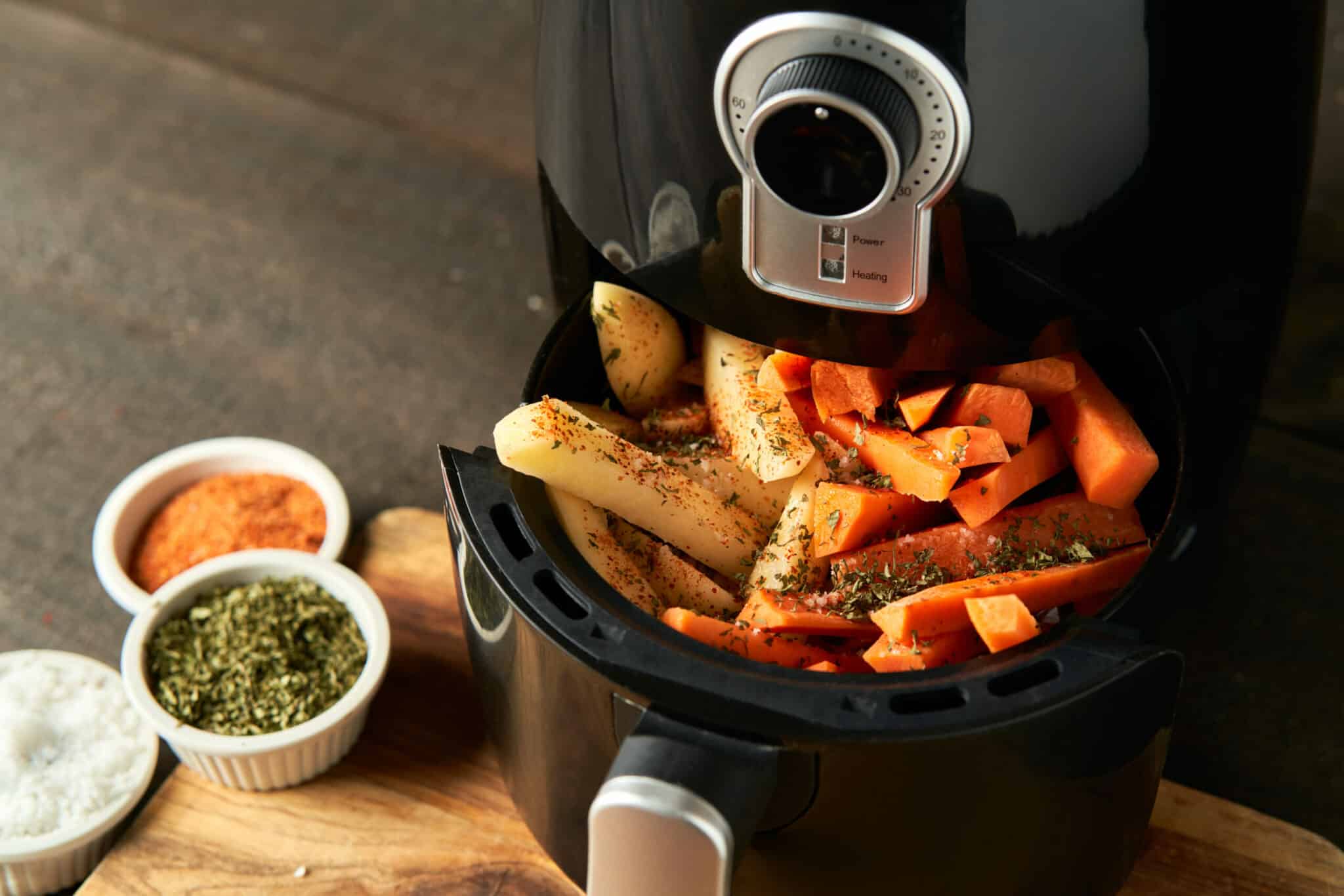 Why You Should Cook With Air Fryer
Most versions of air fryers out there do not require preheating, which saves time and allows food to be cooked quickly. Plus, they won't heat up your kitchen as much as your oven can in hotter areas or during the summer months.
Cooking with Air Fryer
Air fryers operate by circulating super-hot air that reaches all of the food's surfaces rapidly and evenly. To put it another way, it gives food a crispy-fried texture and a golden-brown hue without the need to deep-fry it.
Notably, there is a good number of recipes you can cook with an air fryer. See these two excellent dishes:
Green Beans
 

View this post on Instagram

 

Green beans – fresh or frozen – are delicious cooked in an air fryer. See this befitting recipe.
Ingredients
Directions
Preheat an air fryer to 375 degrees Fahrenheit. In the meantime, trim the stem end of 1 pound green beans. Then place it in a large mixing basin. Toss in 1 tablespoon of extra virgin olive oil, ½ teaspoon of kosher salt, and ¼ teaspoon of black pepper.
If necessary, air fry in batches: Place the green beans in the air fryer basket in a single layer. Then leave it for 8 minutes in the air fryer until the green beans are crisp-tender. Though if you want your green beans to be a bit more tender, you can shake the basket so it scatters the beans, then cook for another 2 minutes. 
Print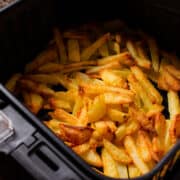 Potato Wedges
---
---
Instructions
Cut the potatoes (about 8 wedges per potato). Soak them for 20 minutes in a big dish with enough cold water covering the potatoes slightly.
Then preheat the air fryer to 380 degrees Fahrenheit.
Now revisit the soaked potatoes. Drain and dry the potatoes with a clean kitchen towel. Then return the potatoes to a bowl. Toss in 2 tablespoons of vegetable oil and 1 teaspoon of kosher salt until well combined. Now place all potato wedges in a uniform layer in the air fryer basket. Cook it for 20 minutes in the air fryer, make sure you keep tossing it halfway through. There will be some golden patches on the potatoes.
Return the wedges to the mixing bowl. Toss in 1 tablespoon of vegetable oil and 1 tablespoon of Old Bay seasoning until it is well coated. Now place them in the air fryer and cook for another 10 to 15 minutes, shaking halfway through – until tender inside, deep golden-brown outside, and crisp along the edges.
You can serve immediately with your favorite dipping sauce.