Beef stew is a go-to recipe in many households because it's simple to prepare, nutritious, and filling, especially in cold months. Tender meat chunks, colorful vegetables, and creamy potatoes all simmer together in one pot on the stove in a flavorful sauce. This timeless beef stew dish hardly ever goes out of trend and will always be considered a desirable recipe.
If this is a recipe that, despite its popularity, you're not familiar with, we'll teach you all you need to cook it successfully and achieve delicious results. Please take note of our helpful tips and suggestions for great-tasting results.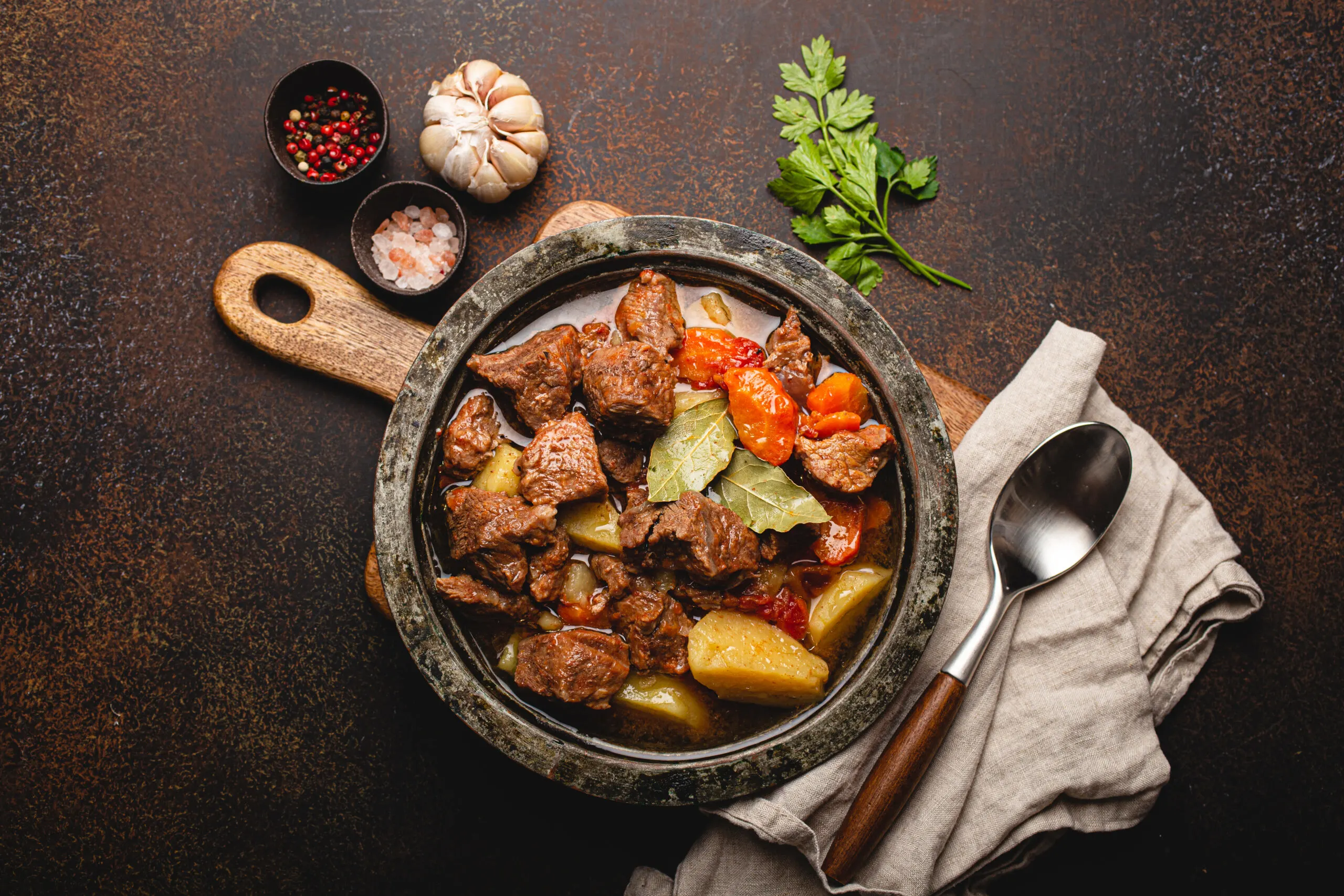 Stew Nutrition Facts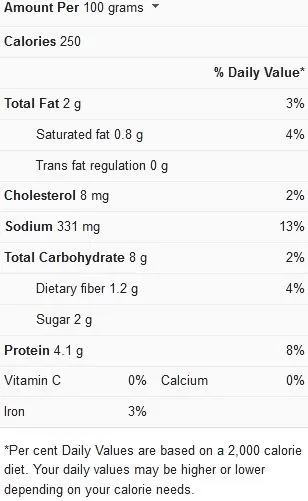 Tips for Cooking Stew Meat on the Stove
The tips suggestions below have been outlined to help make the cooking process easier for stew meat on stovetop recipes, as well as to ensure tasty results:
Buying your meat – Beef stewing meat may usually be bought pre-cut into chunks at any grocery shop or butcher. It can originate from various cuts of beef, but it's usually a harder cut like beef chuck. If you can't locate pre-cubed, you can buy a roast instead and cut it into bite-sized pieces yourself. Beef stew calls for a rough cut of meat. It has a lot of connective tissue, which melts into the flesh and makes it incredibly moist and soft.
Chuck roasts are the most common meat cut used in stews. Roasts such as bottom round, top round, round tip, and pot roast can also be used. Oxtail, cross-cut shanks, and bohemian are other options to consider.
The best way to cook the veggies – If you start to cook the vegetables inside the stew at the beginning of the cooking process, you'll end up with a mushy mess. The exception is onions, which help introduce flavor into the stew and are supposed to cook in the broth throughout the cooking process.
Potatoes should be added to the stew after simmering for about one hour. If you want to make the recipe a one-pot dish, you can add the carrots simultaneously with the potatoes.
Another option is to cook the carrots separately to retain their vibrant orange color rather than browning. It also aids them in maintaining their form.
If you'd like a thicker stew – To thicken the beef stew, combine roughly one tablespoon of cornstarch with a little water, toss it into the stew, and boil for a few minutes more until it thickens up. If you're not a fan of corn starch, you can always use whole wheat flour instead.
Another way to thicken the stew is to remove some carrots and potatoes and puree them with a little water before returning the mixture to the pot.
View this post on Instagram

Cooking Time for Stew Meat on the Stove
Follow the timing guidelines in the table below if you'd like to achieve the best possible results with your stew meat recipes cooked on the stove:
Cooking Procedure
Cooking Time
Cooking stew meat on the stovetop
1½ to 2 hours
Print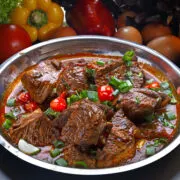 Classic Stovetop Beef Stew (6 Servings)
---
For the Beef Stew Seasoning Mix
For the Beef Stew
Two tablespoons

of vegetable oil, include extra as needed

2

pounds of beef stew meat

1 cup

of diced white or yellow onion
Two stalks of celery, chopped

One teaspoon

of minced garlic

Three tablespoons

of tomato paste

1 cup

of medium to full-bodied red wine (some options to explore are Cabernet, Zinfandel, or Merlot)

2 cups

of reduced-sodium beef broth

One tablespoon

of Worcestershire sauce
One bay leaf

1

pound of baby yellow or red potatoes, or a combination of both, halved or quartered

3

or

4

carrots, peeled and chopped roughly

1 cup

of frozen peas, thawing is not necessary

¼ cup

of fresh Italian parsley

¼ cup

of water

Two tablespoons

of cornstarch
---
Instructions
In a small mixing dish, combine the ingredients for the seasoning mix. If necessary, cut up any big chunks of stew meat into much smaller bite-sized pieces.
In a large Dutch oven, heat the vegetable oil over medium-high heat. Fill the pan with approximately half of the meat or as many pieces as possible without overloading the pan. Spread two teaspoons of the seasoning mixture over the beef and brown the pieces in a skillet. Transfer the meat to a plate with a slotted spoon and set it aside. Continue cooking the remaining meat, using more oil if necessary, and seasoning with two teaspoons of the spice mixture. Save the rest of the spice combination for another time.
If necessary, add more oil to the pan before pouring in the celery, onion, and garlic. Cook, stirring periodically until the vegetables are softened. Stir in the tomato paste until everything is fully mixed. Allow the mixture to reach a boil by adding the red wine and increasing the heat under the saucepan.
Combine the Worcestershire sauce, beef broth, the remaining spice mix, and the bay leaf in a large mixing bowl. Return the beef pieces to the pot, along with any accumulated juices, and heat to a boil. Reduce to a low heat setting, cover, and cook for 1½ hours, ensuring not to stop until the beef develops a fork-tender quality.
Increase the heat underneath the pot to boil the liquid, then pour in the potatoes and carrots. Reduce the heat to LOW, cover the pot, and continue to cook for an extra 30 to 40 minutes, or until the vegetables are fork soft. Combine the parsley and frozen peas in a mixing bowl. Mix the water and cornstarch in a measuring cup or small basin and whisk it into the meat stew. Cook, uncovered until the sauce has thickened.
Before serving, remove the bay leaf.
This recipe takes an entire duration of 2 hours and 15 minutes to make, including a prep time of 15 minutes and a cook time of 2 hours. The results are, of course, delicious and will turn your family and friends into big fans of the recipe.
We recommend watching this video recipe if you'd like to explore other ideas for stew meat on stovetop recipes.