If you're a big fan of recipes such as salad dressings, meat dishes, and German sausage, it might interest you to know that part of their appeal comes from including dried marjoram. Many popular spice blends, such as Herbes de Provence, also include marjoram as a key ingredient.
Dried marjoram introduces a delicious blend of desirable flavors into various recipes, much more potent than its fresh form. So, naturally, it may feel like such a bummer when you find that you've run out of dried marjoram in your spice rack.
Don't let this stop you, though, and this article discusses possible substitutes to use in place of dried marjoram. These options provide similar flavor profiles, but it's also important to note how to introduce them into your recipes for the best results.
Marjoram Nutrition Facts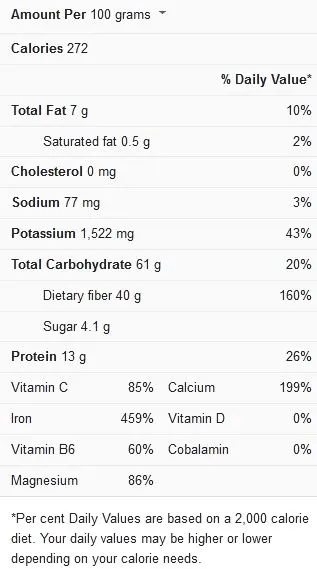 What is Dried Marjoram?
Marjoram is also commonly referred to as sweet marjoram, and it is an aromatic mint family herb. Marjoram has been cultivated for thousands of years across the Mediterranean, North African, and Western Asian regions.
Sabinene (fresh and woody), terpinene (citrusy), and linalool are the main taste components in marjoram. Marjoram is gentler than oregano and has a flavor comparable to thyme but with a sweeter taste and a stronger aroma. Marjoram is also a tad bitter, warm, and sharp, and as such, very desirable, especially in savory recipes.
Marjoram is at its most potent when dried, but its fresh forms can also be used in recipes. Teas or extracts can be produced from both fresh and dried leaves, and both kinds are available in health food stores and can also be ordered online.
Uses of Dried Marjoram in Recipes
Marjoram has an earthy and woodsy flavor with tones of balsam-like pine and citrus. It has a warm, spicy, and bitter flavor similar to oregano and thyme. Marjoram is typically used to flavor and decorate a variety of dishes, including soups, salads, dressings, stews, sauces, and more.
Dried marjoram leaves can also be used in herb mixes and in any other way that dried herbs are typically used. It's also possible to make herbal tea out of dried marjoram.
Some recipes in which you can typically find dried marjoram include the following:
Marjoram tea
Marjoram-roasted potatoes
Marjoram mushroom soup
Potato gratin with marjoram
Creamy chicken and marjoram spaghetti
Marjoram glazed carrots
Chicken with lemon marjoram
Herbs de Provence
Summer squash with marjoram
Savory herb rice
Turkey noodle soup
Split pea soup with bacon
Potato leek soup
Homemade chicken noodle soup
Mediterranean meat marinade
Substitutes for Dried Marjoram
Dried marjoram introduces interesting depths of flavors into a variety of recipes, and as such, it is a popularly used herb in many different cuisines across different regions. However, as with every other ingredient, you may happen to run out of dried marjoram one day while you're right in the middle of making one of your favorite savory recipes.
In this case, we advise you to turn to one or more of the following substitutes:
Oregano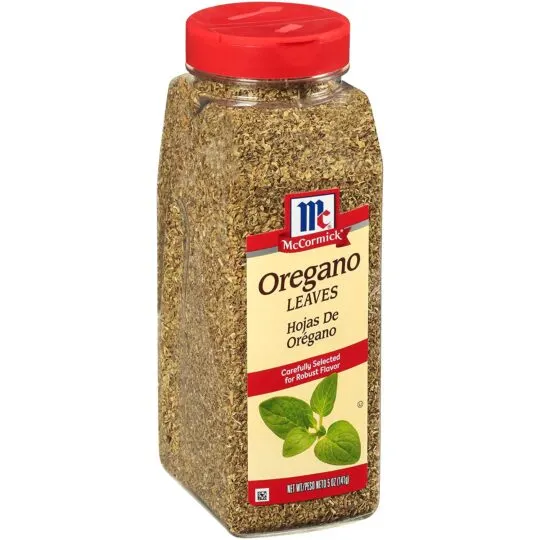 Oregano, like marjoram, is a member of the mint family and is typically used in many of the same recipes as marjoram. This is mostly because both herbs go so well together. Fresh oregano is generally preferable as a replacement for marjoram. However, dried oregano works well, so it may be better to substitute dried oregano for dried marjoram.
Oregano, both in fresh and dried forms, is far more powerful than marjoram, with dried oregano being the most potent of the three. Because of the similarities between marjoram and oregano, some cooks consider marjoram to be an oregano's milder variation.
In the process of
substituting fresh oregano for marjoram, use roughly half of the marjoram called for in the recipe. When using dried oregano, use a third of the required amount of dried marjoram.
Thyme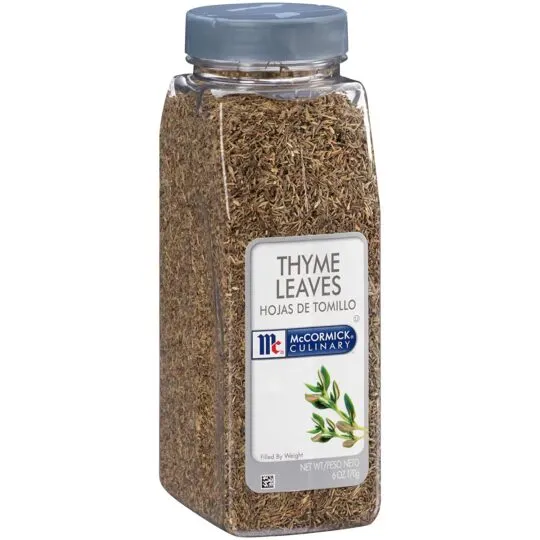 Like marjoram, thyme is one plant that is also common in European cuisine, particularly in the Mediterranean area. Thyme, just like marjoram and oregano, is a member of the mint family and can be used fresh or dried in recipes. Thyme is almost as adaptable as marjoram, and it tends to possess a similar mild flavor that goes well with both meat and vegetable-based recipes.
Thyme presents in more than a hundred different types. When using thyme to replace dried marjoram, you should concentrate on the French and English cultivars. You can substitute thyme for dried marjoram in your recipe in the same amount; this means a 1:1 substitution ratio.
Frequently Asked Questions (FAQs)
Is marjoram the same as savory?
Marjoram is a close relative of oregano, and it possesses a flavor that is a hybrid of thyme and basil. It has a pleasant, herbaceous flavor, significantly lighter than summer savory. However, unlike summer savory, marjoram does not tolerate extensive cooking durations.
What are the benefits of marjoram?
Marjoram is a herb that has been used in a range of traditional and folk treatments for its health effects. Compounds derived from marjoram, for example, have been proven to be anti-inflammatory, antibacterial, and antioxidant. Marjoram has also been shown to be good for women's hormonal health.
What foods go with marjoram?
Marjoram has a delicate, somewhat sweet flavor that pairs well with a variety of cuisines. It pairs nicely with meat, especially beef, lamb, chicken, veal, and pork, and it works well with vegetables, legumes, and seafood recipes.
Conclusion
Marjoram is a delicate, zesty, piney-tasting plant, commonly used in spice blends and popular for the natural flavors it introduces into recipes. Marjoram is especially powerful in its dried form, adding depths of flavor to a variety of cuisines.
If you don't have dried marjoram on hand but still crave its aromatic, earthy, and woody flavor in your recipes, you could try out one of the replacement options suggested in this article. They will work well to replicate its effects, and you'll find new ways to enjoy your favorite recipes.