Anyone who consumes a lot of meat appreciates what a steak is. This popular meat is usually split across an animal's muscle tissue and contains a bone. Steak is often created from cattle by slicing the meat across the muscle, incorporating the bone or a portion of the bone. Depending on the cut, the meat may have more or less fat and, in some cases, no bone at all. Grilled or pan-fried, it can be served with a variety of sauces.
Steak's popularity and widespread use have led to it being sought after by a large number of individuals for use in a variety of menu preparations. Making a steak recipe may appear tough at first, but as you go through this post, it will become easier.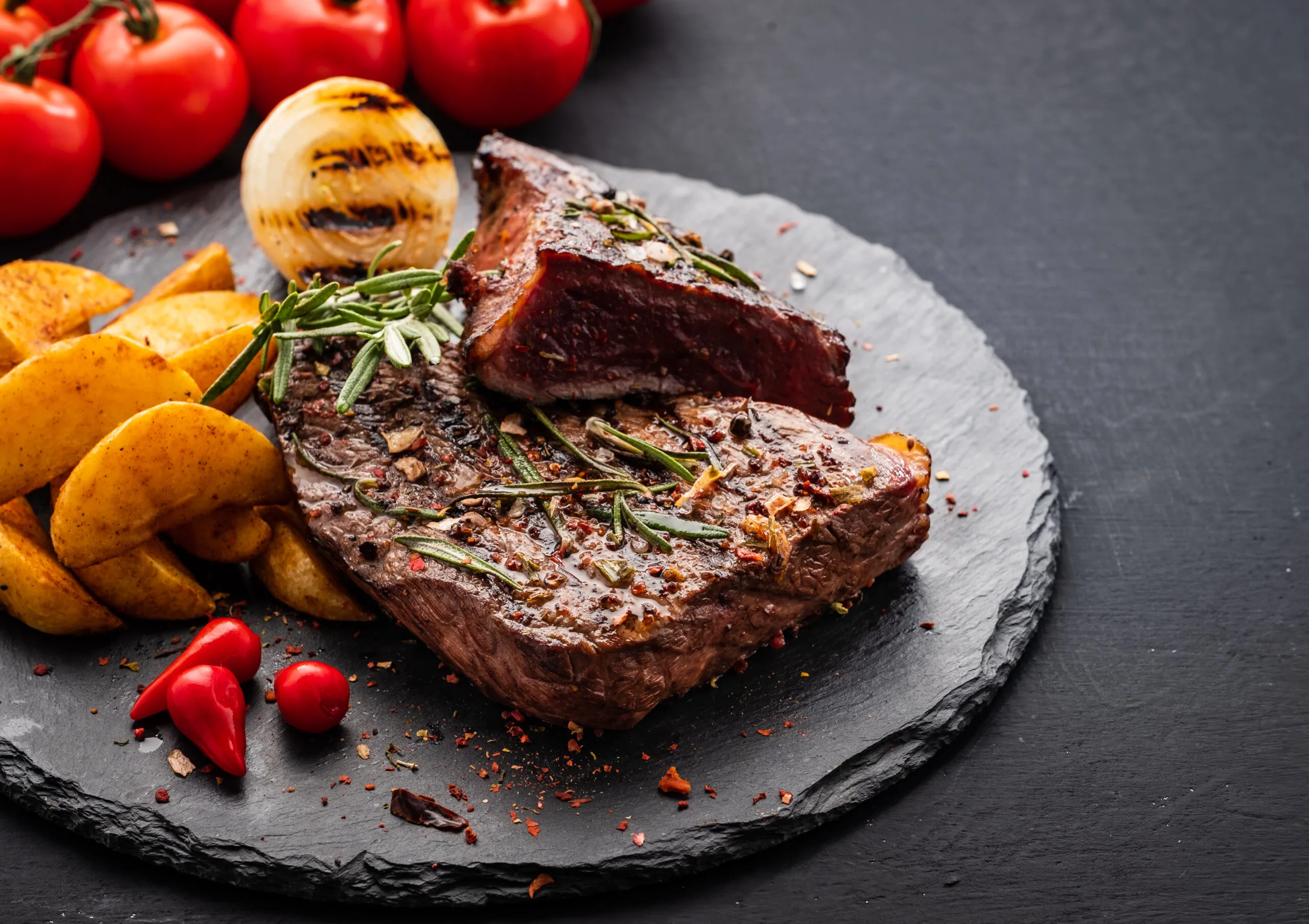 Steak Nutrition Facts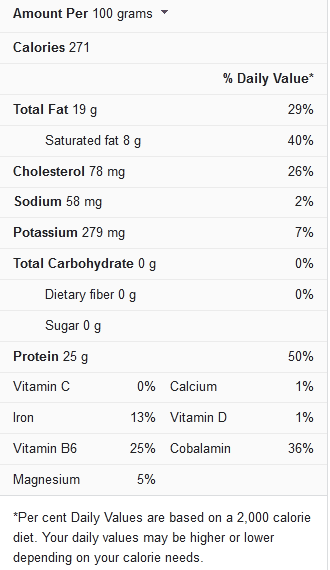 Why a Steak?
Given the impact steaks have on your dish when you make it, let's take a look at some of the significant advantages it brings to the table in terms of nutrition and health.
One of the best sources of protein is Steak- Protein is essential for nearly every cell in your body, and Steak is one of the greatest protein sources available. It's a macronutrient, which means your body requires a significant amount to function properly.
Protein is required for maintaining the health of our hair, nails, skin, bones, cartilage, and blood. It's a necessary component for developing muscle mass and tissue healing, as well as the production of hormones, enzymes, and other compounds in the human body.
Iron deficiency can be avoided with Steak- Iron is crucial for health since it aids in the delivery of oxygen to our cells through our red blood cells, making it essential for daily function.
Steak is high in iron, making it a good choice for people who are prone to anemia. Not only is red meat high in iron, but it is also easier for the body to absorb.
It's full of micronutrients- Besides protein and iron, Steak is high in these other nutrients that our systems require, such as carnosine and creatine, which support the functionality of our muscles and brains.
Iron, B vitamins, selenium, and zinc are all abundant in them. If you want to increase your vitamin consumption even more, choose grass-fed beef over grain-fed because it has more omega-3s, CLAs, and vitamins E and A.
Tips for Cooking a Steak in Airfryer
How to Tell if Your Steak Is Done- Cooks can normally tell the internal temperature of a steak simply by touching it. It is not recommended you use this procedure unless you've prepared lots of steaks in your life. A meat thermometer is the finest way to determine the temperature of a steak.
Keep in mind that the Steak will continue to cook after removing it from the air fryer, so if you want medium-rare, pull it when the temperature reaches 130°. It will rest for up to 135 minutes, so it will be wonderfully pink and juicy when you slice it.
Herbs and butter can be used to add flavor- With the minced garlic, you can use a combination of chives, parsley, rosemary, and thyme, but you can use any combination of soft and hard herbs you choose.
Other herbs that could be quite good are coriander, thyme, and even sage. You could also add some citrus zest if desired. Make sure your herbs are freshly chopped and fresh (not dried).
Cooking a Steak in Airfryer
Now that you know how easy it is to cook Steak in an air fryer, think about how you may make your favorite Steak. As you go through this process, the instructions below should come in handy.
Length of Time for Steak in Airfryer
You should cook fresh or frozen Steak in the air fryer for ten to fourteen minutes, depending on how you like your Steak. Cook the steak longer for more well-done meat.
No matter how rare or well done you want yoursteakk, flip it halfway during the cooking period. You can also use the best method to check the temperature of the Steak. Beef should be cooked to a minimum temperature of 145°F and then rested for 3 minutes, and this will yield a medium-rare steak. For all of your cooking needs, consult the safe minimum internal temperatures chart.
Rare: 125°F
Medium-Rare: 135°F
Medium: 145°F
Medium Well: 155°F
Well: 160°F
View this post on Instagram

Air frying your Steak
Wait around 20 minutes for your steaks to come to room temperature. Now is an excellent time to preheat your air fryer. Preheating isn't required with all air fryer models. To learn more about your specific model, consult the handbook.
Garlic powder, peppercorns, and salt are sprinkled over the steaks.
Afterward, in the air fryer basket lay the steaks. At 400 degrees, they will be cooked. Cooking time is determined by how you desire your meat cooked. Cook for around ten minutes for medium-rare. 12 minutes for medium, 14 minutes for medium-well.
Remove the steaks from the air fryer after the cooking time and let them rest for 5 minutes before serving. If desired, garnish with dried parsley.
Air Fryer Steak with Garlic-Herb Butter
Print
How Long Does It Take To Cook Steak In Airfryer
---
1

lb. sirloin steak (about

1

inch thick)
Kosher salt and black pepper (freshly grounded)

4 tablespoons

butter (unsalted )

1 tablespoon

fresh parsley (finely chopped )

1 tablespoon

fresh chives (finely chopped)

1

small clove of garlic (finely grated)

1/4 teaspoon

red pepper (crushed flakes)
---
Instructions
Leave 30 minutes for the steak to come to room temperature before cooking. Preheat an air fryer to 400 degrees F with a 3.5-quart capacity. On both sides, flavor the steak with a generous amount of salt and a few grinds of black pepper.
Cook the steak in the air fryer basket until done to your liking, around 10 minutes for medium-rare, 12 minutes for medium, and 14 minutes for medium-well.
Allow the steak to rest for about 10 minutes on a cutting board. Similarly, combine the margarine, parsley, chives, garlic, and crushed red pepper in a compact stirring plate. Slice the beef along the grain into 1/4-inch sized pieces. Add a spoonful of garlic-herb butter to finish.
Steaks are a highly healthy cuisine that provides a variety of benefits to your dish as well as your health. It is extensively ingested and beneficial to the human body. As previously stated, cooking a steak recipe in an air fryer is not difficult, and if you follow the advice given here, you should be able to do so.