If you're fond of cooking your potatoes in cubes, you may have encountered situations where some pieces are undercooked or overcooked. This problem can be painful, especially considering the tediousness of preparing diced potatoes. But the secret lies in the cube sizes and cooking method, which deal with one factor; time. This means that to ensure your diced potatoes are cooked to perfection, you need to keep the timing intact.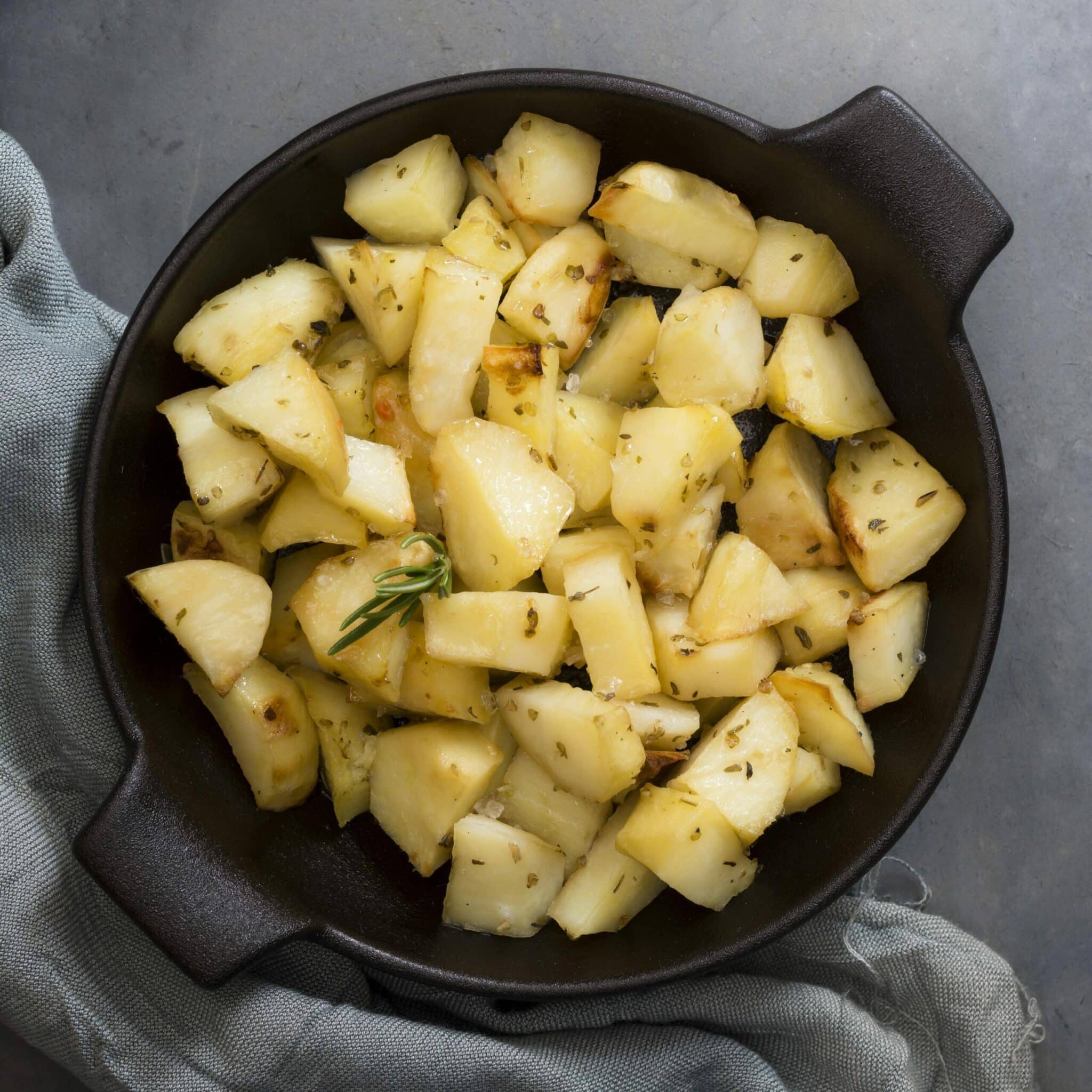 Potato Nutrition Facts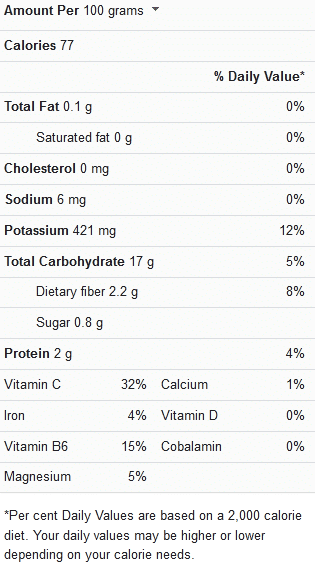 Picking the Potatoes
Of course, the cooking duration isn't the only factor that affects the doneness time of diced potatoes. One important factor is the type of potato you're cooking. With the numerous varieties available, it helps to make their distinction clear. And we'll do so by hinting at two categories of potatoes; small and large.
Smaller-sized potatoes are mostly cooked whole but, if diced, are halved or cut into equal-sized wedges before cooking. And while they cook quickly whole, they reach doneness even faster when cut into smaller pieces. However, larger-sized potatoes take longer when cooked whole, which is why they're best prepared in diced sizes.
If you're choosing smaller potatoes like Yukon Gold or baby potatoes, splitting them into halves or four-place wedges is enough. But larger varieties like red or russet, you'll have to cut them into cubes for quicker cooking.
Cleaning and Dicing
Small potatoes only need a brief rinse under the sink before they're halved or cut into wedges, and you don't need to peel them as the skin is edible. But large potatoes need thorough washing with a soft sponge under running water and numerous rinsing to remove the dirt and grit that mostly comes with them. Afterward, they're diced for cooking in at most one-inch sizes.
Seasoning Considerations
You'll only need salt for the boiled method, but other cooking techniques offer a flexible seasoning opportunity for the recipe. You can flavor the diced potatoes with paprika, chili powder, garlic powder, oregano, brown sugar, granulated sugar, cayenne, or black pepper. You can also add fresh or dried herbs such as thyme, marjoram, oregano, basil, parsley, and coriander. And if you're steaming, try using broth instead of water.
Cooking Time for Diced Potatoes
On the Stove
Diced potatoes can be boiled or pan-fried, depending on your preference, but note that the cube sizes will be larger for the former; otherwise, the pieces will come out mushy and overly soft. And their cooking duration is noted thus;
Boiled- It takes 10 to 12 minutes to boil diced potatoes in water, and they're ready when you can easily pierce the pieces with a fork. Note that the potatoes are added to the salted water before it's placed on the heat for boiling. This way, the outside doesn't cook faster than the insides.
Pan-Fried- The diced potatoes are sautéed in hot oil inside a skillet, and it takes around 10 minutes to fully cook them, after which the seasoning is added.
In an Oven
The potatoes are first tossed in herbs and seasonings before cooking in a parchment-lined baking pan. And you can cook them at any temperature, each of which will give the following results;
350F – 45 to 50 minutes
375F – 25 to 40 minutes
400F – 30 minutes
450F – 20 to 25 minutes
Whichever temperature you choose, ensure the potatoes are fork-tender before serving.
In an Instant Pot
Add the diced potatoes in a colander that can fit inside the pressure cooker, and season as desired. Then, add a cup of water to the pot's bottom, place the colander on top of the water, and close the lid. Seal the vent and cook the diced potatoes on MANUAL for five minutes, followed by a manual pressure release. Note that if you use varieties with edible skin, you'll have to cut them into larger cubes.
In a Deep Fryer
You'll want the potatoes fully drained before cooking them in the deep fryer, as water can cause the oil to spike and may result in burns. And it'll take about 15 minutes for ½-inch potato cubes to cook in a 350F deep fryer. But you can also use a visual doneness indication by checking for a golden crisp with a tender interior. To check the latter, take a piece out of the deep fryer (using a pair of tongs or slotted spoon), and pierce with a fork.
View this post on Instagram

In an Air Fryer
Add the seasoned and diced potatoes to a greased air fryer basket, ensuring they stay in a single layer. Then, cook them in the air fryer at 350F for 10 minutes, shake the basket, and cook for another 10 to 15 minutes, or until the outsides are crispy golden and the insides tender.
Print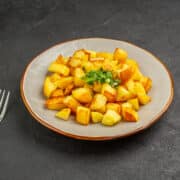 Pan-Fried Potatoes (4 Servings)
---
---
Instructions
Cook the oil in a large, non-stick skillet on medium-high heat, and add the diced potatoes when it's hot.
Sauté the potatoes in a single layer for about 10 minutes or until lightly browned. If the quantity is too much for the skillet, divide the oil and cook in batches.
Add salt and toss, then stir-cook the potatoes until all sides are richly browned. Then, transfer the diced potatoes to a plate lined with paper towels and let it sit for a few minutes.
Serve your sautéed diced potatoes as desired, or watch this video for more cooking tips.