Small potatoes are commonly referred to as baby potatoes, and they come in different kinds. Regardless of the type they are, when cooked properly (like in the oven for instance), small potatoes offer such crispy results on the outside with a deliciously tender inside. It is also important to know just how long to cook them to ensure wonderful results.
This article will provide all the necessary tips, cooking instructions, and guidelines to ensure that you get delicious results every time you cook small potatoes in the oven. Also, pay attention to our timing guidelines so your potatoes can come out perfectly at the end of your cooking. Whether you choose to cook small potatoes as a simple meal for yourself or as part of a platter for your guests, the results will be undeniably mouthwatering.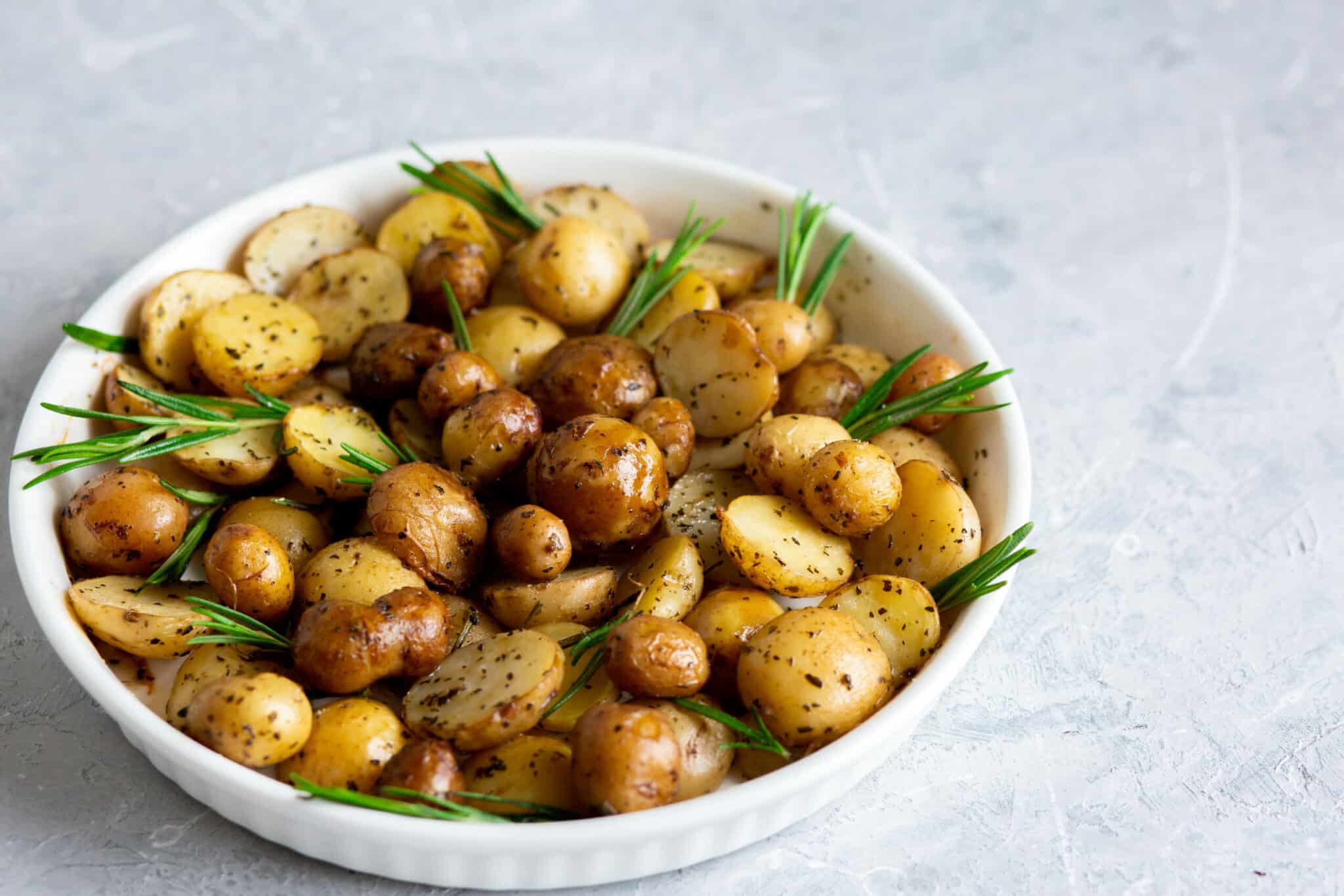 Potatoes Nutrition Facts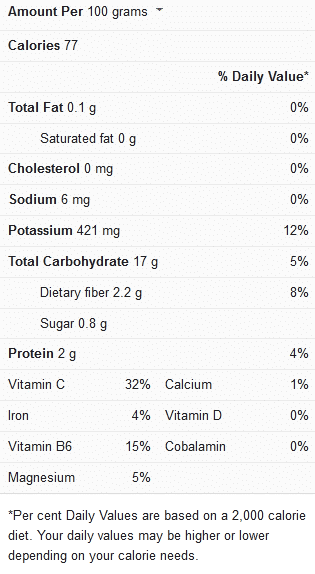 Tips for Cooking Small Potatoes
Pay attention to the following helpful tips, cooking guidelines, and suggestions to get the best results when cooking small potatoes:
Pick the best potatoes – Regardless of the type of potatoes you prefer, whether baby Yukon golds or baby red potatoes, there are some general guidelines to keep in mind that will help you select the best possible potatoes for great results with your recipe:
The potatoes you pick should be firm (they should not yield when squeezed lightly).
The potatoes should also be clear of mushy areas, which typically indicates that they are about to spoil.
Also stay away from potatoes with wrinkles, green in color, or that have sprouts, bruises, splits, or blemishes.
Baby potatoes typically refer to small potatoes with a diameter of about two inches. They are sold in two- or three-pound packages at many supermarkets, which means shopping should be easier. Two pounds should roughly equal 30 to 35 tiny potatoes, so keep this in mind.
Tips for the best results with oven-cooking – Keep the following helpful tips in mind when cooking small potatoes in the oven:
Don't skimp on the oil. It's very important to be generous with the oil when cooking potatoes in the oven; it'll not only provide taste, but it'll help keep the potatoes from sticking to the pan.
Make sure the pan isn't too full. Use a big sheet pan while cooking your small potatoes in the oven to give them plenty of room to cook. If they have enough room to release moisture rather than steaming on top of one another, you'll get more color and flavor from the end results of your cooking.
Place the potatoes with the cut-side facing down on a cutting board. This is the key to attaining a lovely brown surface on your roasted potatoes.
When choosing fresh herbs to put in your roasted small potatoes, try herbs like fresh thyme or rosemary; these herbs are excellent because they can withstand the oven's heat. Herbs that tend to be more delicate and leafy should ideally be used in other recipes.
Avoid flipping the small potatoes until they've browned. When the bottoms of the potatoes are lightly browned and can easily be taken off the pan with a thin metal spatula, you'll know that they're ready to be flipped. Allow them to stay a few extra minutes in the oven if they don't have enough color and seem to still be clinging to the pan.
Cooking ahead – Feel free to cut your small potatoes ahead of time, up to a day before roasting, if you're interested in getting an early start. To keep the cut potatoes from browning, however, you'll need to lay them in a basin, use cold water to cover them and store them in the refrigerator. Drain, rinse, and pat the potatoes dry as soon as you're ready to start cooking.
Cutting your small potatoes ahead of time not only saves time before cooking, but it also results in slightly crispier potatoes. The soaking process helps to eliminate some of the excess starch in the potatoes, resulting in extra-crispy roasted potatoes.
Serving suggestions – The versatility of these small potato recipes is one of their best features. Baby roasted potatoes go well with almost any meal you prepare for dinner. Crispy roasted potatoes are a great side dish for steak, chicken, fish, or pork-based recipes. They're also fantastic to round out soup bowls, chili, and stew.
View this post on Instagram

Cooking Time for Small Potatoes
The ideal cooking time for small potatoes has been described in the table below:
| | |
| --- | --- |
| Cooking procedure | Cooking time |
| Cooking small potatoes in the oven at 425 degrees Fahrenheit | 25 to 30 minutes |
Print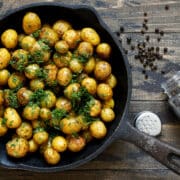 Roasted Baby Potatoes (4 to 6 Servings)
---
2

pounds of baby Yukon gold or red potatoes (about 1-inch wide)

1

small bunch of fresh rosemary or thyme

2 tablespoons

of olive oil

½ teaspoon

of kosher salt

¼ teaspoon

of freshly ground black pepper
---
Instructions
Preheat your oven till the temperature reaches 425 degrees Fahrenheit; make sure a rack is positioned in its center during this time.
Cut 2 pounds of baby Yukon gold or red potatoes in halves. To make 2 tablespoons, chop fresh thyme or rosemary leaves into fine pieces.
Arrange the cut potatoes on a baking sheet with a rim. Sprinkle the cut potatoes with the herbs, half a teaspoon of kosher salt, and ¼ teaspoon of black pepper, afterwards drizzle the potatoes with 2 tablespoons of olive oil. Toss them to coat, then place the potatoes cut-side down in a single layer.
Roast for 20 to 25 minutes, or until the potatoes are gently browned on the bottom and can readily be removed from the baking pan using a flat spatula. Toss the potatoes and roast them for 5 minutes extra, or until they're all browned and tender.
Serve your roasted potatoes hot with whatever garnish option or sides you prefer
Roasted baby potatoes are a simple and quick meal. You can also cook the potatoes at the same time as your main dish if you're using them as a side dish in your recipe. These potatoes also work great as a quick appetizer, so feel free to enjoy them in any way you please.
In case you want more ideas or inspiration for cooking small potatoes, we recommend that you check out this video recipe.