Small red potatoes with pinkish-red or brownish-red skin are known as baby red potatoes. Because of its creamy and mild flavor, it is good for boiling and roasting. You may mash red potatoes as well.
The preparation of boiling Baby Red Potatoes is quite simple. This is a company-worthy meal that only requires a few minutes of hands-on effort. You can serve it with roasted green beans and slow-cooked roasted beef. Before being baked till it turns golden brown, these roasted red potatoes are seasoned with herbs, garlic, and parmesan cheese. A gorgeous and simple side dish that just takes minutes to prepare.
Because the skins of red potatoes are thinner and have a milder flavor than the skins of Russets, they are usually eaten whole. As an added benefit, the skin of the potatoes is filled with a lot of nutrients that are beneficial to your health. One advantage of red potatoes is that I can skip the peeling stage when cooking with them.
There are different ways to cook red potatoes, which include boiling, stir-frying, and oven roasting. Continue reading to learn how to cook red potatoes quickly and easily using one of these methods.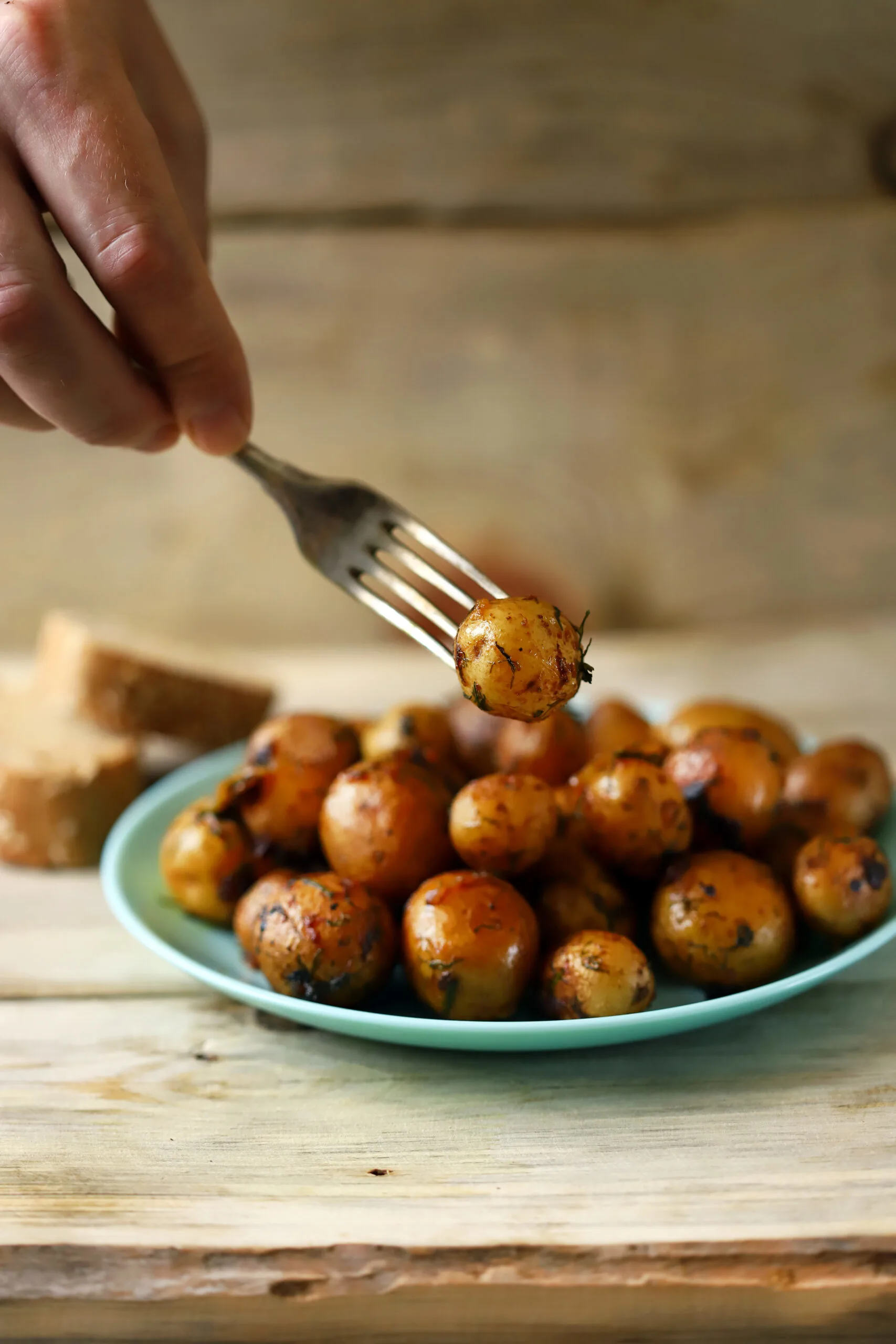 Red Potatoes Nutrition Facts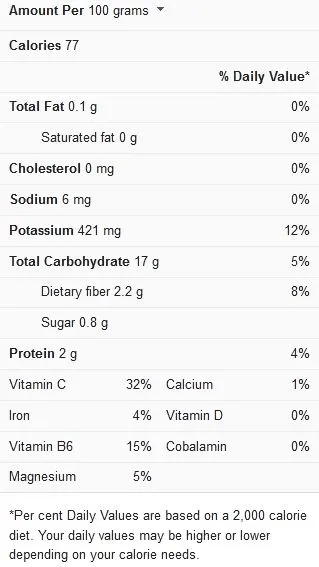 Print
How To Cook Small Red Potatoes
---
Pot or microwave/oven
Baby red potatoes
Extra light olive oil
Dry parsley
Freshly ground pepper
Minced garlic clove
Rosemary sprigs
---
Instructions
Method 1: Stir-Frying Baby Red Potatoes
Step 1: Cut the potatoes into thick slices. Fill a big saucepan halfway with warm water and place them in there. Cook for 7-9 minutes after bringing potatoes to a boil (they should be almost cooked) Drain and set aside, covered to keep warm.
Olive oil, crushed garlic cloves, dry parsley, sea salt (or table salt), and black pepper, combined in a small bowl.
Step 2: Evenly coat the potatoes by tossing them gently in the mixture of the seasoning (you can use a large mixing bowl to toss them well).
Step 3: Cut potatoes in half and arrange cut side down in a large rimmed, nonstick cooking pan. Toss and turn carefully and let it stir fry for about 20 minutes, or until golden around the edges of the pan. Serve in a serving basin with fresh dill sliced on top if desired.
The Second Method: Using The Oven To Roast Baby Red Potatoes
Step 1: The oven should be preheated to 425 degrees Fahrenheit. Cooking sprays a sheet pan and line it with foil. Place the potatoes, olive oil, rosemary sprigs, smashed garlic, Parmesan cheese (optional), and a pinch of pepper and salt in a large mixing bowl. Coat evenly by tossing the ingredients together. In a 3-quart saucepan, combine 1⁄2 cup of salt with enough water to cover. Bring to a boil over high heat, then lower to medium and continue to cook for 10 to 15 minutes, or until potatoes are cooked when poked with a fork. Drain and toss out the crushed garlic and rosemary sprigs.
Step 2: Drizzle 2 tablespoons of oil over a rimmed baking sheet. Place potatoes on a baking sheet that has been lined with parchment paper. Crush the potatoes lightly until they are a little thick. Use oil to brush, preheat the oven to 350°F and bake for 25 minutes, or until golden brown and crisp.
Step 3: Combine butter, thyme, chopped parsley, pepper, rosemary, 1 tablespoon oil, minced garlic, and 1 teaspoon salt in a mixing bowl. Serve with the mixture on the potatoes or you can also serve with a sprinkling of parsley.
The Third Method: Boiling Baby Red Potatoes
Step 1: Rinse the potatoes and pat them dry. If they're large, dice them into one wide bite-sized piece, or half them if they're small.
Step 2: Cover the potatoes with water in a medium saucepan. 1 tablespoon kosher salt, 1 large pot of water, 1 tablespoon kosher salt, 1 large pot of water, 1 large pot, 1 large pot, 1 large pot, 1 large pot After the water has reached a boil, add the potatoes and cook for an extra 15-20 minutes, or until your fork can go into it. (If you are boiling whole potatoes, you may have to extend the minutes longer)
Step 3: Drain the potatoes and transfer them to a large mixing bowl with care.
Step 4: Add the butter and gently toss the potatoes with a gentle spatula or spoon until they are thoroughly coated. Salt, herbs, and pepper generously.
Step 5: You can also choose to mash it after boiling by using a wooden spoon or spatula, to mash it after seasoning.
Step 6: Garnish with more butter for dipping and serve immediately. Regardless of it is a side dish or main dish, it is delicious.
Notes
Peeling is not required. Red potatoes have an advantage over other types in that their skins are thin and delicate, so they don't need to be peeled when used in gratins or mashed potato dishes. Color, nutrition, fiber, and a lot of the earthy flavor of the potatoes come from the skins. There's also the benefit of not having to peel a half-dozen or so potatoes.
View this post on Instagram

Cooking Time Red Potatoes
Cooking red potatoes through the stir-frying, roasting, and boiling methods is very easy to make, and it does not take too much of your time. Due to the nature of the potatoes, you don't have to peel them before cooking them; you can do that after cooking them, which saves more time because it is easier to peel when it is cooked than when it is still raw. The different timing guidelines to follow when cooking red potatoes are as follows:
| | |
| --- | --- |
| Cooking method for Red Potatoes | Cooking time |
| Boiling | 20 to 25 minutes |
| Roasting | 10 to 15 minutes |
| Mashing | 15 to 20 minutes |
We can see the various cooking methods above; however, if you want to see a more practical view on how to cook red potatoes, Click here to watch this video.