Homemade mashed potatoes are a classic holiday tradition for a reason. They're a reassuring reminder of the happiest times spent with family and friends around a table. However, you
don't have to limit satisfying your mashed potato cravings to only a few times a year—they can easily become a year-round favorite if you know exactly how to cook them right
This article will teach you all the right things to do to get the best out of mashed potato recipes. Since potatoes are key in the process, we'll also teach you the appropriate cooking time to achieve desirable results.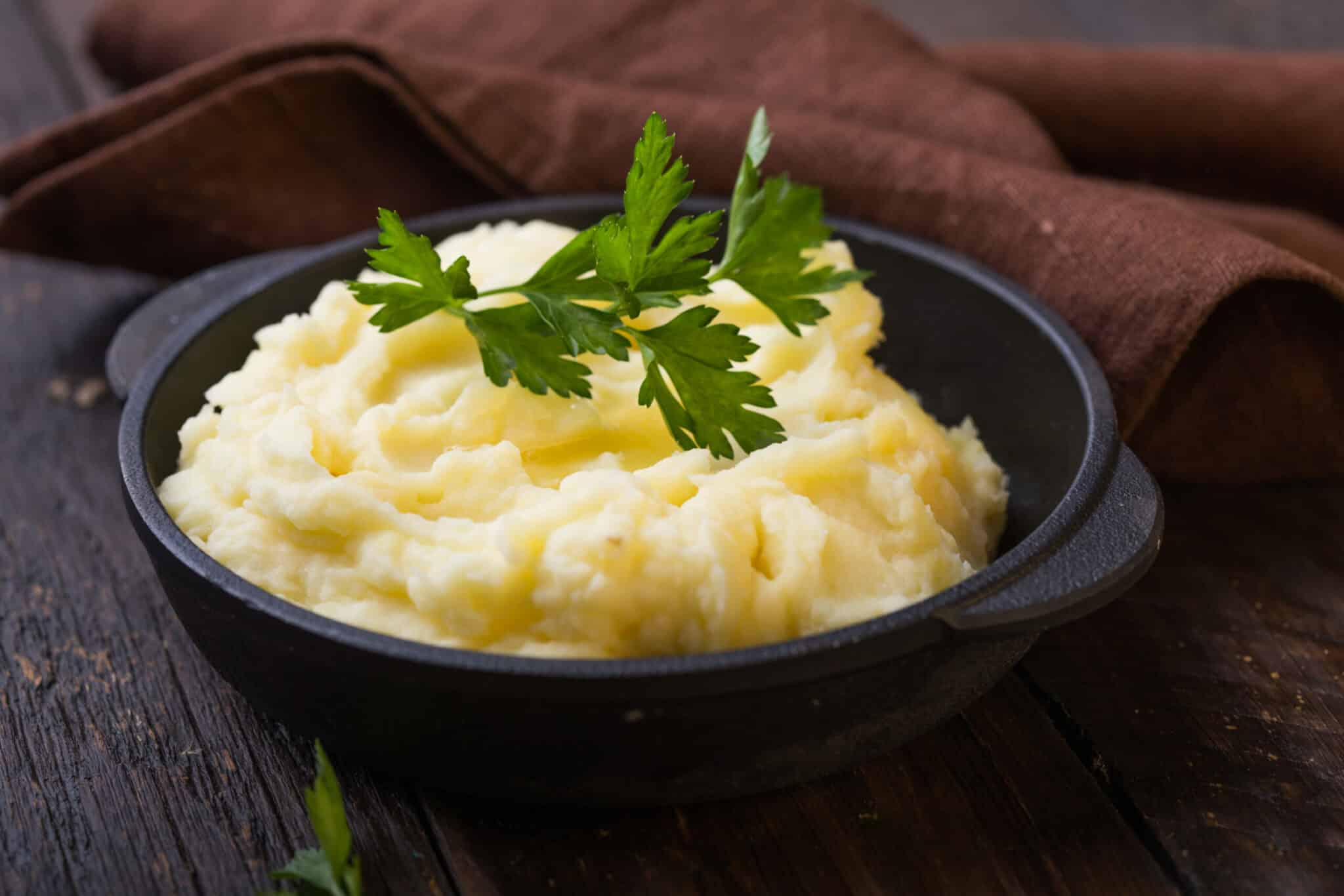 Mashed Potatoes Nutrition Facts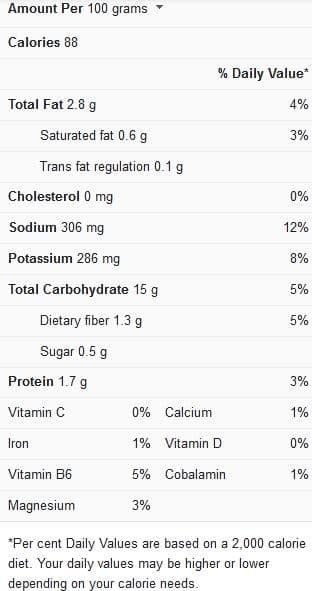 Tips for Cooking Mashed Potatoes
Choose the right potatoes – For mashed potatoes, most people choose starchy Russets. They're wonderful for baking, cooking French fries, and mashing because of their high starch and low water content. But here's a secret: Yukon Golds are much better for mashing than Russets.
They're pricier than Russets, but they're well worth it. When mashed, they're naturally creamy, hardly ever mealy, and have a faint buttery flavor on their own. Yukon gold potatoes make the creamiest and most buttery mashed potatoes.
Start with cold water – Begin by cooking the potatoes in cold water to ensure that they cook evenly. If you start with hot water, the potatoes' outsides will cook and soften while the insides remain hard and crunchy.
Drain thoroughly – It is recommended that the potatoes be let drain for about 5 minutes. After they've drained completely, return them to the warm pot for a few minutes to ensure that all of the liquid has evaporated.
Add butter – There are some recipes where you can go without butter, but mashed potatoes are not one of them. Make sure to use a lot of salted butter (you may also use unsalted butter and season by yourself). Butter gives mashed potatoes an unrivaled creamy and buttery feel.
Heat the butter and cream – This may appear to be a time-consuming procedure, but it's well worth it. Heated butter and cream will melt into the warm potatoes more easily, making them creamier and softer.
Make use of a potato masher – With a potato masher, you should be able to mash your potatoes into a creamy consistency, especially if your potatoes are cooked properly, and the butter and cream are warm. Using a blender or food processor, your potatoes will become gluey.
Reheating mashed potatoes – Mashed potatoes can be made ahead of time and frozen. Make sure you don't scrimp on the butter or cream, though. The fat is what allows the potatoes to reheat quickly.
One of the easiest ways to reheat mashed potatoes is to place them in the microwave (covered) for a few minutes and then stir them well before serving.
You can also reheat them in the oven or on the stovetop after putting them in the slow cooker for a couple of hours on low. Just keep stirring and adding additional butter and spice as required until ready to serve.
 

View this post on Instagram

 

Cooking Mashed Potatoes
Follow these quick and easy steps to make mashed potatoes:
Peel the potatoes first. After that, cut the potatoes into quarters and immerse them in a bowl of cold salted water (cold water helps ensure that the potatoes cook evenly).
Boil the potatoes until they are soft. The amount of time it takes to boil the potatoes is determined by how large they are chopped. If quartered, boil potatoes for about 15 minutes. To see whether your potatoes are ready, probe them with a fork and see if they are soft!
Serving Suggestions: Mashed potatoes can be eaten as is, as classic comfort food, or can be paired with other food items. Some of our suggestions include the following:
Cooking Time for Potatoes in Mashed Potatoes
The ideal time it takes to boil potatoes when using them in mashed potato recipes is described in the table below:
| | |
| --- | --- |
| Cooking procedure | Cooking time |
| Boiling potatoes | 15 to 20 minutes |
Print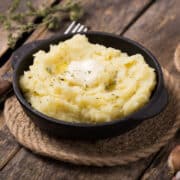 Perfect Mashed Potatoes (4 Servings)
---
1 ½

pound (680 g) of Yukon Gold potatoes, peeled and cut into quarters, lengthwise

½ teaspoon

of salt

4 tablespoons

(

60

ml) of heavy cream

2 tablespoons

(

30 g

) of butter

1 tablespoon

of milk (include more, if preferred)
Salt and pepper for taste
---
Instructions
In a medium saucepan, place the peeled and chopped potatoes. Fill the pan halfway with cold water, leaving at least an inch of space between the potatoes and the edge of the pan. To the water, add a half teaspoon of salt.
Bring the water to a boil by increasing the heat to high. Reduce the heat to low and cover to keep the sauce at a gentle simmer. Cook for 15 to 20 minutes, or until the potatoes are easily pierced with a fork.
Melt the butter and warm the cream while the potatoes are cooking. You may reheat them in a microwave or in a pan on the stove.
Drain the water and throw the steaming hot potatoes in a big mixing basin when they're done. Over the potatoes, pour the warm cream and melted butter.
Using a potato masher, mash the potatoes. Then beat it some more with a sturdy wooden spoon (a metal spoon can bend).
Mix in the milk until the mashed potatoes are completely smooth. If the potatoes are over-beaten, the mashed potatoes will become gluey.
Season to taste with salt and pepper.
This recipe takes a total of 35 minutes to make, with a prep time of 10 minutes and a cook time of 25 minutes. If you're in need of more mashed potato recipes, then you may be interested in this video recipe.