Do you know the difference between cooking your own homemade fish sticks and ordering them at a restaurant? Well, using an air fryer for cooking your fish stick recipes will get you close enough to the restaurant-style fish sticks. When cooked in the air fryer, fish sticks become so crispy and wonderful when they're done.
Learning how to cook fish sticks in the air fryer is an easy process, as you'll see in this article. Ensure that you pay close attention to our recommendations and tips in order to achieve results that are as desirable as possible.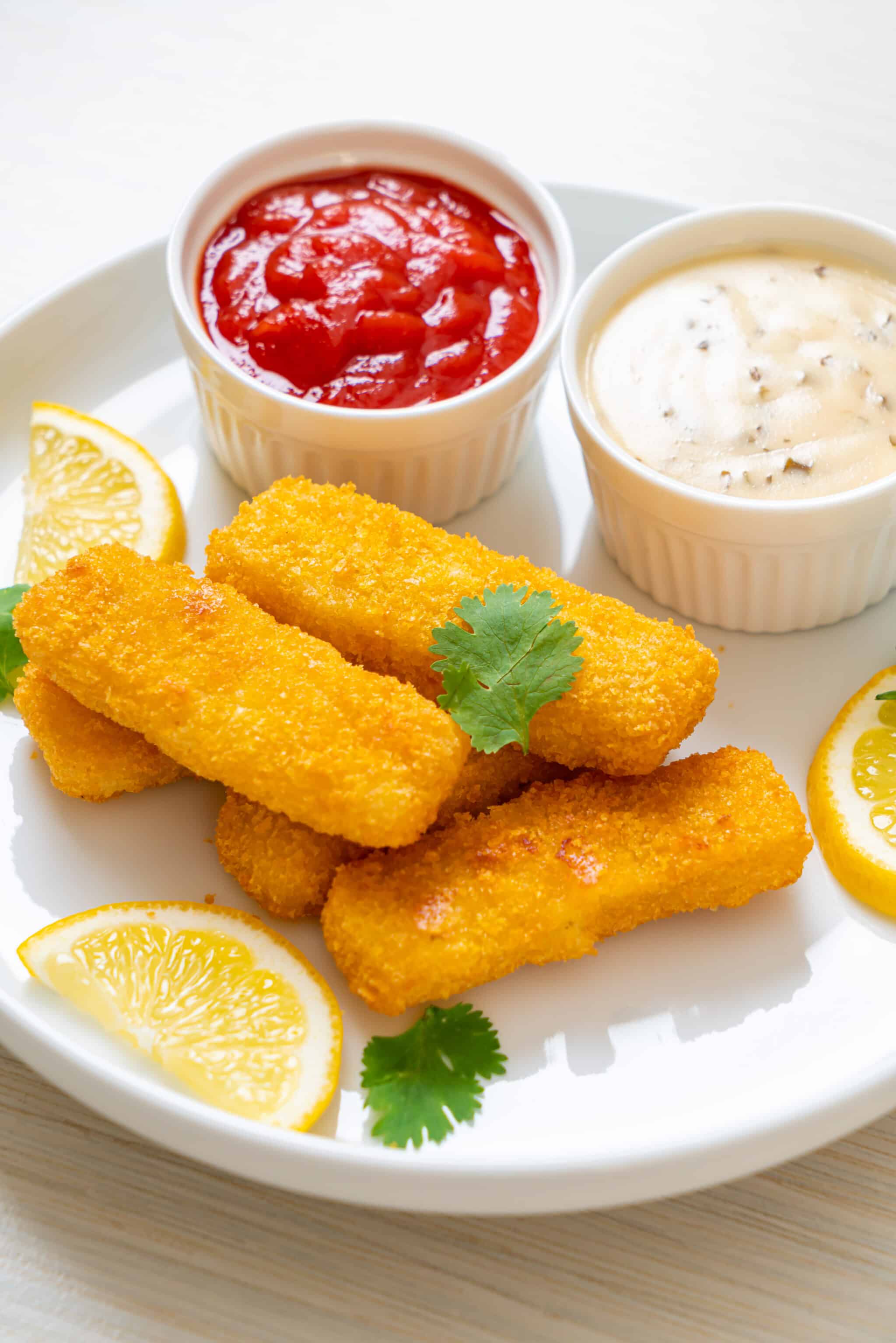 Fish Sticks Nutrition Facts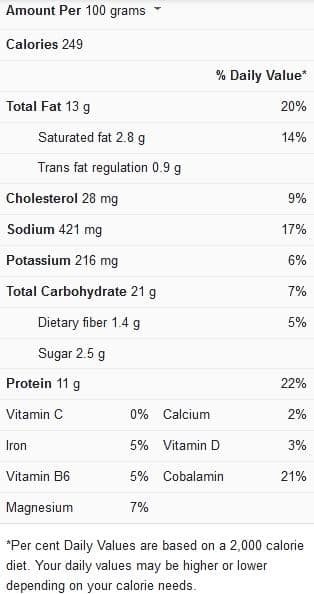 Tips for Cooking Fish Sticks in Air Fryer
The following tips will help you achieve the best results when cooking fish sticks in the air fryer:
For the best possible fish sticks – Several factors influence how frozen fish sticks cook. Because the size, thickness, type, and heaviness of the breading vary, you'll need to alter the timing of the cooking accordingly. Overcrowding the air fryer basket will result in uneven cooking. Fill a single layer of fish filets evenly for the best results.
The ingredients you'll need – the following ingredients are necessary for fish stick recipes:
Fish: Any fish will work for fish stick recipes, with the exception of lean fish like tuna and swordfish, which tend to dry out. You can substitute catfish, pollock, bass, halibut, haddock, hake, ling, or other whitefish instead of cod.
Breadcrumbs: Dry breadcrumbs should be used, and toasted breadcrumbs can also be used for extra crispy golden finger sticks. To make your own homemade breadcrumbs, coarsely grind stale bread in a food processor, then roast on a sheet pan for 15-20 minutes at 280F (140C), flipping halfway through.
Flour: You may use all-purpose flour and season it with salt and pepper, as well as any other seasonings you choose. Before dipping the fish in eggs, dredge it in flour and shake off any excess flour.
Eggs.
Seasoning your fish sticks – It's usually a good idea to season frozen fish sticks, and seasoning can be saved for after they've been cooked. Barbecue seasoning or a mixture of paprika powder, onion powder, and salt could also be used to season the fish sticks.
Choose between two cooking methods – You can cook air fryer fish sticks in one of two ways: the first method is to make a thick breading with flour, eggs, and breadcrumbs. Alternatively, you may keep things simple and merely coat the fish with oil and already seasoned breadcrumbs.
If you'd like to try fish sticks and tater tots – The perfect air fryer combination is fish sticks and tater tots. Because air fryer Tater Tots cook in almost the same amount of time as air fryer froze fish sticks, we recommend cooking them both at the same time using these instructions:
Preheat the air fryer to 400 degrees Fahrenheit.
Place frozen fish sticks on one side and tater tots on the opposite side in the air fryer.
Cook the fish sticks and tater tots for 8 to 10 minutes, flipping them halfway through.
Enjoy the fish sticks and tater tots straight from the air fryer.
Timing your cooking – Your first batch of air-fried frozen fish sticks will serve as a "test." This will help you have a better idea of the final time in your air fryer. After that, you'll be able to swiftly and efficiently prepare your air-fried fish fingers.
Adjust cooking time if necessary – Depending on your air fryer and how crispy you like your fish sticks, adjust the cooking time accordingly. Some air fryers get the fish sticks crispy in 8 minutes, but you may require more or less time.
Cook fish sticks in a single layer – It's important to cook the fish sticks in single layers with plenty of room between them. When you don't stack them on top of one another, they'll cook more evenly and crisply.
Reheating fish sticks in the air fryer – The air fryer is fantastic for reheating fish sticks. The outside retains the crisp crunch lost when microwaving leftovers, while the inside remains fresh and flaky.
Preheat the air fryer to 400 degrees Fahrenheit.
Cook for 1 to 2 minutes until the fish sticks are well heated in the air fryer.
Take the fish sticks out of the air fryer and eat them.
View this post on Instagram

Cooking Time for Fish Sticks
The timing guidelines to use when cooking fish sticks are described in the table below:
| | |
| --- | --- |
| Cooking procedure | Cooking time |
| Cooking fish sticks in the air fryer at 400 F | 10 minutes |
Print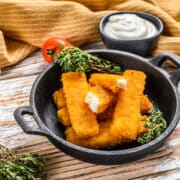 Air Fryer Fish Fingers (2 Servings)
---
1

pound (450 grams) fish fillets, patted dry and salted

½ cup

of all-purpose flour

1 teaspoon

of salt, divided

½ teaspoon

of black pepper, ground and divided

2

eggs

1 cup

(

50 grams

) of dried breadcrumbs If on a gluten-free diet, you may use gluten-free breadcrumbs.
For serving the meal
tartar sauce
lemon wedges
---
Instructions
If you're using frozen fresh fish, make sure it's thoroughly thawed before you use it. Salt the fish and set it aside for at least 20-30 minutes (up to 1 hour). This will help to remove moisture from the fish and make it firmer, which will result in crispy fish sticks. You can also use this time to season the fish before breading it.
Season the flour and breadcrumbs with salt and pepper. Other seasonings, such as garlic powder, onion powder, chili powder, and smoky paprika, are optional but are great additions for improved taste. You can also use any aromatics you choose, such as fresh dill.
Using flour, dredge the fish and shake off any excess flour. After that, dip the fish in the egg and coat it in breadcrumbs.
Place the fish sticks in the air fryer basket when they've been properly coated, making sure they don't overlap. You may then lightly spritz them with oil for added crispiness and color. Cook for 10 minutes at 400°F (200°C), flip, and cook for another 5 minutes.
Take the fish sticks out of the air fryer and serve them with homemade tartar sauce and a squeeze of fresh lemon juice for added taste.
This recipe yields very delicious fish sticks that you and your family will love so much. The entire recipe can be made within a total of 25 minutes, including a prep time of 10 minutes and a cook time of 15 minutes. If you'd like more ways to cook fish sticks in the air fryer, then maybe you'd like to check out this video recipe.