Generally, soaking lentils through the night, draining, and then having to babysit them while they cook on the stove feels like a lengthy process. As a result, most individuals go for canned or boxed lentils instead.
However, using an Instant Pot makes cooking lentils so much easier, not to mention more flavorful. You only need to put them in the Instant Pot, add cooking liquids, walk away, and return to nicely cooked lentils.
Here, we'll teach you the best way to cook lentils with an instant pot and the ideal duration, and tips for the best results.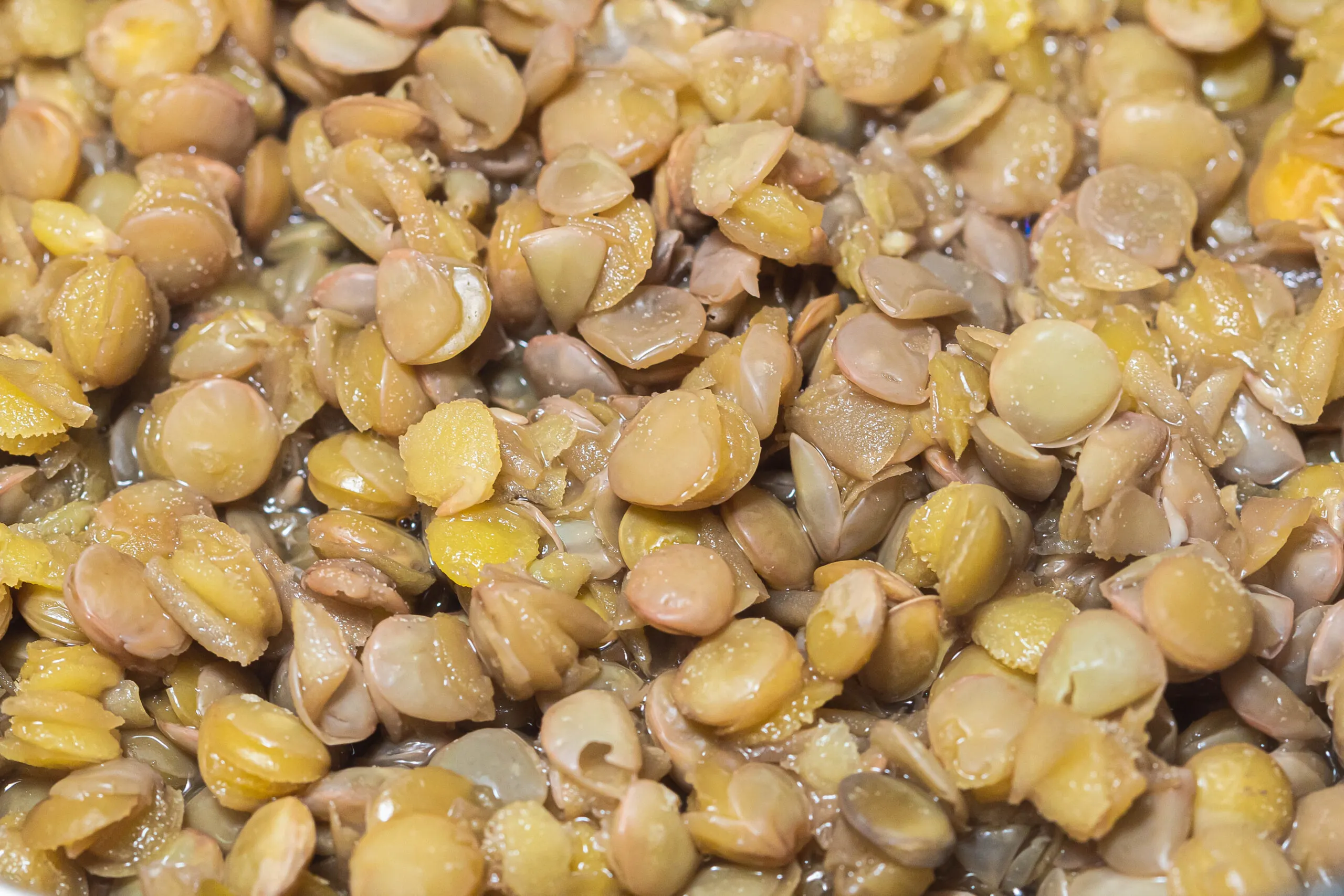 Lentils Nutrition Facts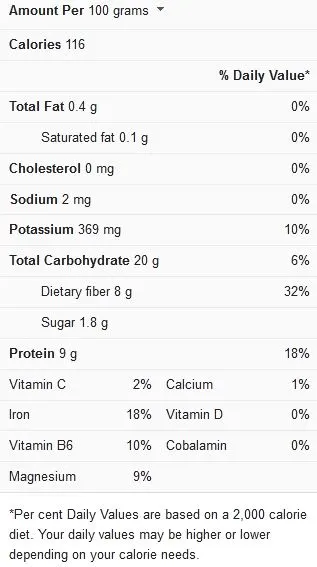 Tips for Cooking Lentils
There are some really helpful guidelines that you can always trust to help you get the best results when cooking lentils in an Instant Pot:
Lentils don't need to be soaked – Lentils are a quick-cooking legume that doesn't need soaking before use. They're a quick and easy source of plant-based protein due to the fact that they don't need to be soaked.
Incorporating flavors into lentil recipes – You'll need to add more flavorings to your lentils if you want them to be tastier. Lentils have a tendency to retain flavors from the ingredients in which they are cooked since they act like sponges.
One way to start is by sautéing some ingredients in oil, such as onion and garlic, before adding the lentils. You could also sauté a few chili peppers if you like things spicy. Before adding the lentils, you could also add some cumin seeds and ginger.
Ideal timing – With a fast release, most lentils varieties cook completely in just 9 minutes. You should, however, keep in mind that the pressure cooker may take about 10 minutes to come to pressure, so allow for that when preparing your meals.
Here's how long each kind takes to cook
9 minutes for green lentils (10 minutes if you want a softer end result)
9 minutes for brown lentils (10 minutes if you want them softer)
9 minutes for black lentils
5 minutes or more for red lentils (this variety will turn out mushy regardless)
Once the cooking period ends, apply a quick-release in each of the cases above. As soon as the screen on your Instant Pot shows LO: OO, you should turn the steam release valve to the venting position to relieve the pressure.
If the pressure cooker doesn't make a sound when it's done, don't worry about releasing the pressure immediately; the lentils will be just slightly softer when you eventually check on them.
View this post on Instagram

Cooking Time for Lentils in Instant Pot
| | |
| --- | --- |
| Lentil type | Cooking Time |
| Green lentils | 9 minutes; cook for 10 minutes if you want them softer |
| Brown Lentils | 9 minutes; cook for 10 minutes if you want them softer |
| Black lentils | 9 minutes; cook for 10 minutes if you want them softer |
| Red lentils | 5 minutes or more; this variety tends to be mushy regardless of the cooking time |
Print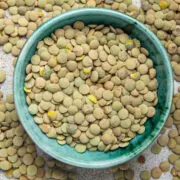 Instant Pot Lentils (4 Servings)
---
---
Instructions
At the bottom of the Instant Pot, pour in the lentils and add some water. If you want them seasoned, you may add up to ½ teaspoon of salt, but you should keep in mind that they will end up a bit firmer. To ensure tender lentils, wait until the cooking cycle ends before you season with salt.
Close the lid and turn the steam release valve to the Sealing position. For high-pressure cooking that should last for 9 minutes, use the Manual or Pressure Cook button. (Cook for 10 minutes if you'd prefer softer lentils; this way, they'll still have a little bite to them.) The pot will need to come to pressure for 10 minutes in order for the cooking cycle to begin, so the screen will simply read "On" until then.
As soon as the cooking cycle rounds up, adjust the steam release valve to the "Venting" position, in order to relieve the pressure immediately. To avoid hot steam reaching your skin, ensure that your hand is not positioned over the steam release valve. The pressure is released when the floating valve in the Instant Pot cover descends, and at this point, it is safe to open the lid. (It's fine if you forget to release the pressure immediately away; the lentils will just be slightly softer when you eventually check on them.)
Toss the lentils and check to see whether they're tender enough. If you want them softer, pour in an extra ½ cup of water and continue to pressure cook them for another 2-3 minutes, but at this point, they should be done already. Because there should still be some liquid remaining in the saucepan, you can use them straight away without straining them.
Scoop them out with a slotted spoon and serve warm. With lentils, there are many serving suggestions to explore. Cooked lentils can generally be kept in an airtight jar in the refrigerator for up to one week.
This recipe for Instant Pot lentils takes an entire duration of 24 minutes, including a 5-minute prep time, 9-minute cook time, and 10 minutes for pressurization. You can typically use these lentils as meal prep for your weekly cooking.
If you're in need of more ideas to explore when cooking lentils in an Instant Pot, we recommend that you check out this video recipe.
Notes
At high pressure, red lentils cook in about 5 minutes with a rapid release. Red lentils will always have a mushy texture, so if you're making a soup or curry with the lentils, cook them for a little longer. When cooked for 10 minutes at high pressure, the lentils will totally dissolve into the soup and act as a thickener.