Grilled lamb chops are perfect for springtime meals. If you're like most individuals who dislike lamb, you may also have the impression that it has an overpowering flavor. The truth is that most individuals would change their minds after tasting a delicious, perfectly cooked lamb chop, as we'll show you how to do in this article.
Follow all the tips and guidelines we've outlined for you in this article, in order to get the best if you're trying your hands on a grilled lamb chop recipe. Also, take note of the timing guidelines in order to ensure a delicious finished product.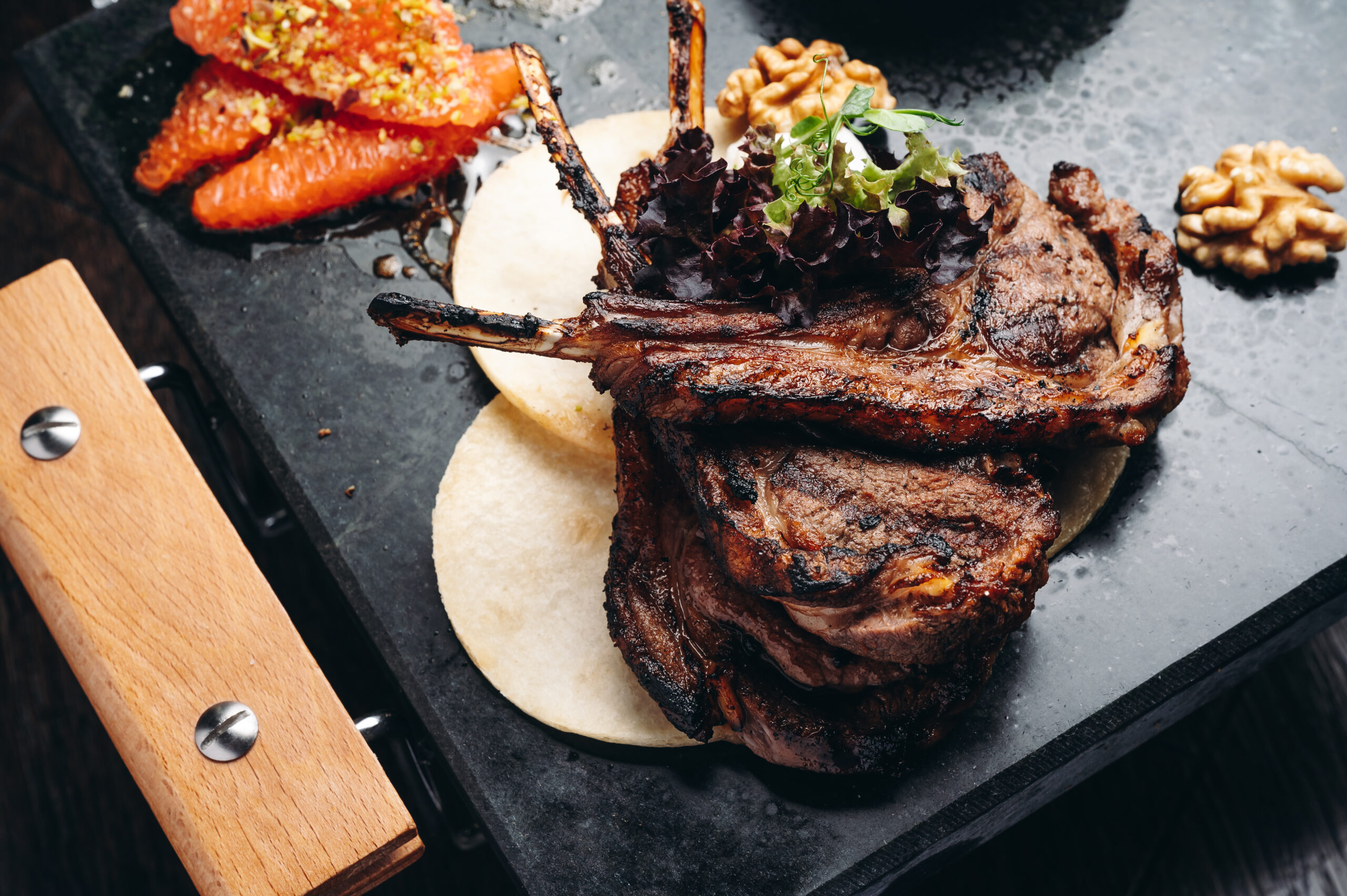 Lamb Chops Nutrition Facts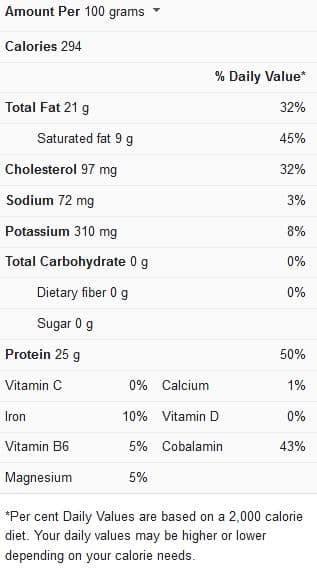 Tips for Cooking Lamb Chops on Grill
The following tips and guidelines will make sure you always achieve flavorful results with your grilled lamb chop recipes:
Different types of cuts – There are typically three types of lamb chops; rib chops, loin chops, and shoulder chops. Each one is delectable and distinct. The rib chop is regarded as the king of all lamb cuts. Rib chops are the meaty equivalent of a ribeye steak.
Any cut of lamb chops can be prepared in a variety of ways. Dry heat is used in the majority of cooking procedures. Roasting, pan-frying, broiling, grilling, sauteing and rotisserie are all examples of cooking methods to try.
Working with the right cut of meat – Aloin, rib, or sirloin chop is what you're looking for when trying to make lamb chop recipes. If you buy a shoulder or leg chop, you'll typically need to marinate it to tenderize the meat. The lamb chops you select should be light pink or red in color, finely grained, and have smooth, white fat. They should also be about an inch thick.
Lamb loin chops are a popular favorite because they resemble little T-bone steaks, which makes them incredibly appealing in appearance. Grilled lamb recipes can actually be made with any piece of meat (rib, loin, or sirloin). Also, it is important to make sure the lamb is a high-quality cut, so as to get desirable results.
Where to find lamb chops – You can buy pre-cut lamb rib chops at the grocery store, but you'll find that buying lamb rib roasts and cutting them into individual pieces using a very sharp knife is less expensive.
The right flavors to use with grilled lamb chops – The key to cooking lamb is to understand which ingredients best complement its distinct flavor. Garlic, thyme, rosemary, savory, oregano, lemon, fennel, mustard, and mint, to name a few, are all fantastic seasonings that go well with lamb. You're definitely on the right track if you're dealing with one or more of these flavorful tastes.
Marinating your lamb chops – In a measuring cup, mix up marinade ingredients; the rosemary, garlic, pepper, salt, lemon zest, and olive oil. Pour the combined marinade over the lamb chop pieces and turn them over to properly cover them with the mixture. Cover the bowl with a plastic wrap and let the chops marinate for at least 1 hour or through the entire night in the refrigerator. The more time they have to sit, the better the end result.
It's not necessarily compulsory to marinate the lamb chops ahead of time, you may also choose to season and chill them a few hours before grilling. Allow 30 minutes for the chops to come to room temperature before grilling.
Ideal timing – Set your grill to medium-high heat and preheat it when you're ready to cook the lamb chops. You want them to be as perfectly seared as possible.
It's okay to remove the lamb chops from the grill after they have cooked for 7 to 10 minutes, or after they have achieved an internal temperature of 135 degrees F (use a meat thermometer). They'll be around medium by then, which is preferable. You definitely don't want the lamb chops to be overcooked, as the results will be dried-out and unpleasant.
View this post on Instagram

Cooking Time for Lamb Chops on Grill
The ideal cooking time for grilled lamb chops is described in the table below:
| | |
| --- | --- |
| Cooking Procedure | Cooking Time |
| Cooking lamb chops on the grill | 7 to 10 minutes |
Print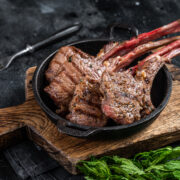 Perfectly Grilled Lamb Rib or Loin Chops (4 Servings)
---
8

bone-in, lamb rib or loin chops, cut 1¼ to 1½ inches thick

2 tablespoons

of salt

2 tablespoons

of olive oil
Black pepper, freshly ground
---
Instructions
While you prepare the grill, rub salt on both sides of the lamb chops and let them lay at room temperature for 40 minutes.
One chimney full of charcoal should be lit afterwards. Pour out coals and arrange them on one side of the charcoal grate once all of the charcoal is lit and they are all covered with gray ash.
Place the cooking grate on the grill, cover it, and let it heat up for 5 minutes.
Alternatively, you can turn half of a gas grill's burners to a high setting. Let the gas grill heat up for 10 minutes with the lid on. The grilling grate should then be cleaned and oiled.
Afterwards, rub the lamb chops with some olive oil and black pepper before placing them on the cold side of the grill.
Cook the lamb chops until an instant-read thermometer placed into the thickest part of the chops registers 110°F (43°C) for rare lamb chops or 120°F (49°C) for medium-rare lamb chops. Make sure that the lamb chops are covered on the grill.
Keep cooking the lamb chops for 2 to 3 minutes more on each side on the hot side of the grill, or until an instant-read thermometer placed into the thickest portion of the chops reads 120°F for rare lamb chops or 130°F (54°C) for medium-rare lamb chops.
Place the chops on a serving plate and set them aside for 10 minutes. Serve them right away and enjoy.
This recipe delivers deliciously grilled lamb chops that you, your family, and your friends are sure to enjoy. The entire cooking time for the recipe is 75 minutes, including an active cook time of 20 minutes.
For more ideas on how to cook lamb chops on the grill, we recommend watching this video recipe.