It's a great feeling always to whip exquisite recipes at every try. And it also helps to have menus that work in almost all recipes. Grilled lamb chops are an example of such recipes and are already a favorite in many homes.
But this cut of lamb can be quite pricey, so you'll want to know the best ways of getting its flavor out. Luckily, one of the best methods for cooking it is on the grill. And it doesn't matter whether you use a gas or charcoal type; the result remains a delicious, juicy plate of fork-tender meat.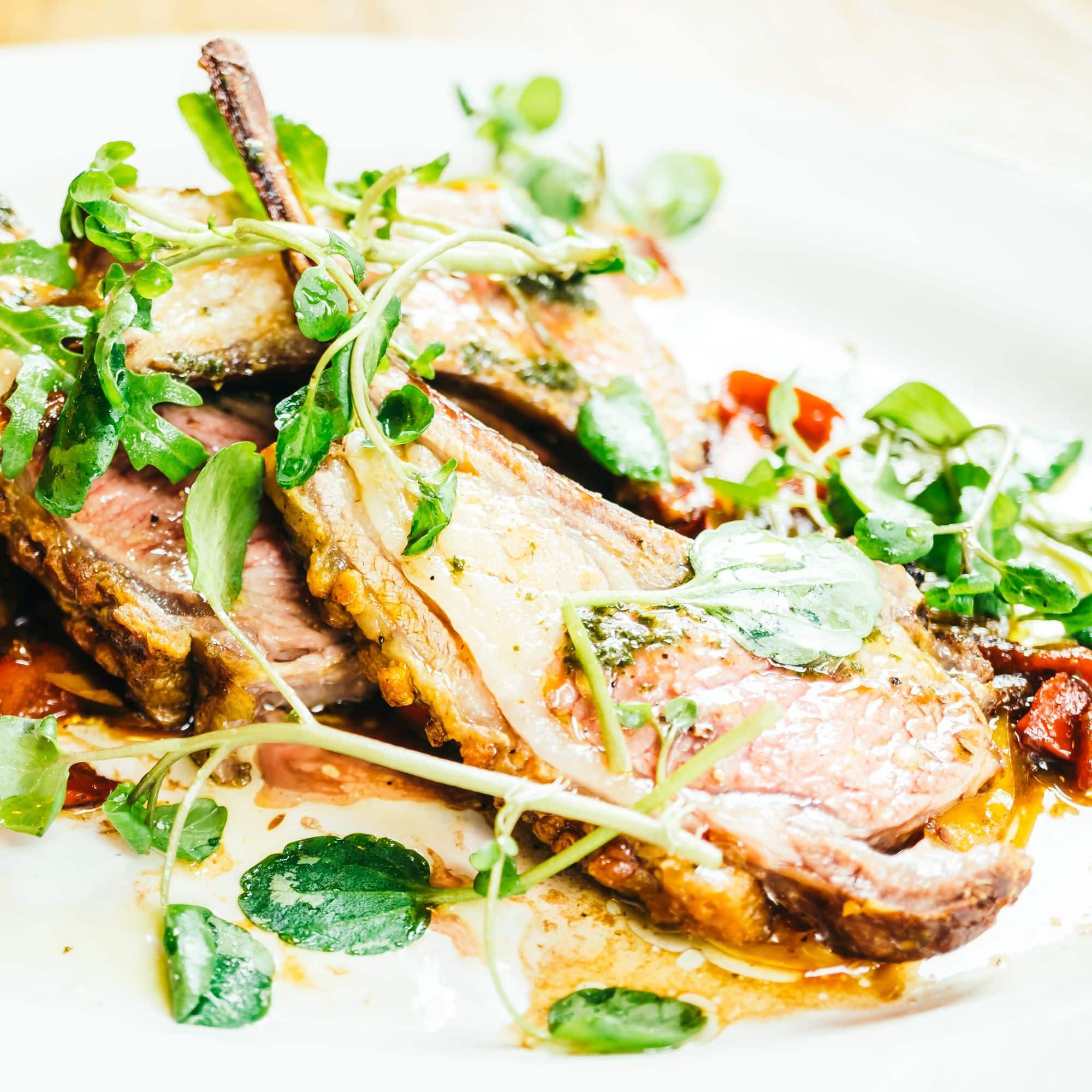 Lamb Chops Nutrition Facts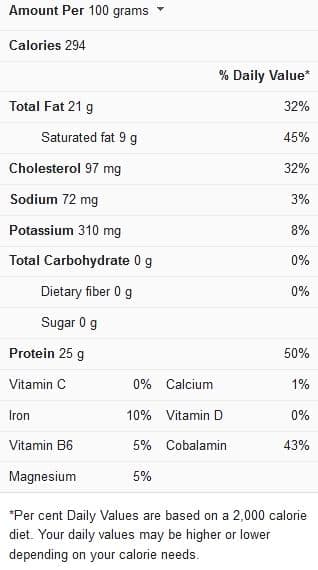 Why Grill Lamb Chops?
You may wonder why many favor the grilling technique over many other cooking methods for lamb chops. Well, it comes with tons of perks, including these below;
Grilling Lamb Chops
With these perks listed above, you're probably drooling over the recipe and looking to jump at it. Well, the steps aren't as complicated as you may fear and can even be summarized in a few headings.
Preparing the Lamb Chops
Rinse the fresh lamb chops before cooking, especially if it's straight from the butcher's shop. Also, consider picking any wood chips or paper debris from the cutting block off the meat surfaces. Then, blot the chops dry with paper towels. For frozen lamb chops, allow it to thaw overnight, then let it stand at room temperature 30 minutes before you cook.
Once that's done, portion the meat into single chops. You can make it as double chops, but it'll take a longer time to cook. Also, single chops cook more evenly, so they're the way to go for convenience.
Preparing the Marinade
Lamb chops excel with marinades, especially when you're grilling. And what's sweet is you don't need fancy spices or ingredients to make this flavor infusion. You can combine traditional spices and herbs from your kitchen racks like black pepper, red pepper flakes, cumin, rosemary, thyme, and others. Plus, the marinade can be based on olive oil, lemon juice, wine, beer, vinegar, or a combination of some of these items.
Once the marinade is ready, toss the lamb chops in it, ensuring every surface is coated. Then, keep the bowl in the fridge for about 30 minutes, two hours, or overnight. The longer the lamb sits in the marinade, the more flavors its tissues will absorb. You can also consider using a Ziploc bag or a releasable plastic pouch for this purpose. And ensure to bring the chops out 30 minutes before you grill so that they can come to room temperature.
Preparing the Grill
You can cook these lamb chops on both indoor and outdoor grills. And you can employ gas or charcoal as your fuel. Note, though, that the latter will add a smoky flavor to the meat when it's done. Of course, you can fix this by adding some liquid smoke to the meat if you own a gas grill. Then, prepare one side of the grill to direct heat, ensuring the temperature is quite hot (500F will do). And you can leave the other side off or set it to very low.
Grilling the Lamb Chops
Remove the lamb from the marinade and gently place them on the grill, with enough space between the pieces. Adjust the heat to medium and cover the grill for two to three minutes. Then, open, flip the lamb chops, and cover for another two to three minutes.
Once the time is reached, move the lamb chops to the indirect heat area on the rack. Let them finish cooking on this side for another two to three minutes. Then, rest the chops for 10 minutes before you serve hot. Also, ensure that the lamb reaches internal doneness of at least 135F, so check for it with a meat thermometer.
Print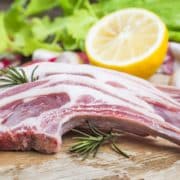 Grilled Lamb Chops (2 Servings)
---
Marinade
Three tablespoons

lemon juice

Two tablespoons

minced garlic

Two tablespoons

olive oil

One tablespoon

fresh rosemary

One tablespoon

, fresh thyme

½ teaspoon

kosher salt

¼ teaspoon

cayenne pepper

¼ teaspoon

ground black pepper
---
Instructions
Pulse the marinade ingredients in a blender, and pour the mixture into a large resealable bag. Add the lamb chops and toss until the marinade fully coats the surfaces. Then, chill in the fridge for two hours or overnight.
Pull the bag out of the fridge about 30 minutes before grill time. Then set the grill to 500F on one side. Roast the lamb chops covered over direct heat for two to three minutes. Then, open the lid, flip them and roast for another two to three minutes.
Transfer the lamb chops to the indirect heat side and leave them to cook on low until it reaches internal doneness of 135F. Then, rest the lamb for 10 minutes and serve.
More ideas can be seen in this video.