A lot of things need to be considered when cooking. Cooks, chefs, and culinary enthusiasts have to worry about the texture, flavor profile, aroma, presentation, and final taste of the food. Satisfying oneself is easy in cooking as you will be the only judge of whatever you do. But cooking for the family, a large crowd of customers at a restaurant calls for detailing. And improvising wouldn't just come at one's will but a high level of discretion.
Chinkiang vinegar is one condiment that helps quell this issue. It's a highly sought-after ingredient from China and is an essential part of the region's cuisine. It's also known as "Chinese black vinegar" or "Zhenjiang vinegar," with a deep color, fruity taste, and a hint of umami richness.
Uses of Chinkiang Vinegar
Chinkiang vinegar is usually made by adding acetic acid and bacteria to glutinous rice, wheat, sorghum, or millet. It's famous as an accompaniment for Xia Long Bao but is still a very versatile ingredient. It's highly acidic, with a unique saltiness and a little sweetness, and is used in recipes like;
Substitutes for Chinkiang Vinegar
Replacing Chinkiang vinegar can prove to be a Herculean task, as it brings about a new intensity of flavor to your recipes. It's also very affordable- a catch, if we're being honest. But it's not the only high-profile condiment available for your enjoyment. Below are some alternatives you can try in place of Chinkiang vinegar.

Here, you have another excellent substitute for Chinkiang vinegar if your dish needs mild acidity and more sweetness. Note that it's way sweeter and needs to be controlled to avoid your dish tasting syrupily. But how do you regulate the sweetness and increase the acid feel if you can't add too much to prevent that syrupy texture? Well, it's nothing a little soy sauce can't help you fix.
Balsamic vinegar has a similar color profile with Chinkiang vinegar, can be controlled with some soy sauce to achieve a proper texture. And this addition will raise it to the same caramel flavor as Chinkiang vinegar. For efficiency, use 1.5 teaspoons of balsamic vinegar plus 1.5 teaspoons of soy sauce for one tablespoon of Chinkiang vinegar.


This option is an impressive alternative for when you can't get Chinkiang vinegar. It's not as acetic and has a lighter color but can still be a great substitute. You can mix it with soy sauce to account for the lack of color, low acidity, and less par taste. And white rice vinegar plus soy sauce is a reliable alternative, especially when added at the correct measurement. To use it, add two teaspoons of white rice vinegar and one teaspoon of soy sauce for every tablespoon of Chinkiang vinegar.


You can use equal parts of apple cider vinegar to substitute Chinkiang vinegar in most recipes. This substitute is vinegar that works well to replace Chinkiang vinegar in some recipes. It's also sweet and even with an extra addition to the flavor of your dish. And it's not just lovely but has a fruity taste, as it's made from fermented apples. Plus, it offers a robust flavor to your recipe if you can't get your hand on Chinkiang vinegar or any of the other substitutes.

For a sweeter and less acidic substitute for Chinkiang vinegar, rice wine vinegar is your best bet. Its sweetness, unlike apple cider vinegar, is not fruity, and it's not as dark-colored. And it's relatively mild, but some soy sauce can help increase the efficiency and make it close to Chinkiang vinegar. Adding soy sauce can help improve acidity and help it attain the caramel and salty flavors that come with Chinkiang vinegar. For one tablespoon of Chinkiang vinegar, use two teaspoons of rice wine vinegar with one soy sauce.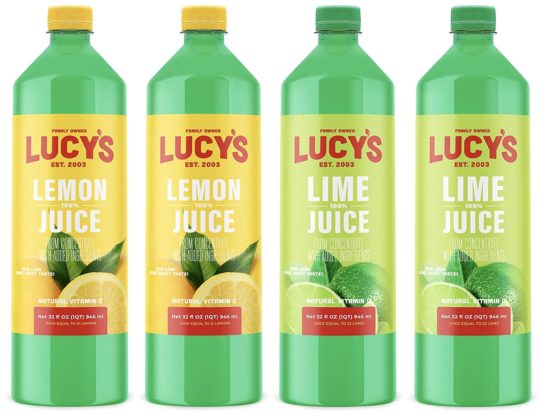 This alternative is recommended when you don't like vinegar and can't tolerate it. But it also works if you do but don't have any around. Lemon or lime juice is naturally tart and citrusy and offers a fresh flavor to your recipe. Though, it'll need to be applied carefully to avoid your dish being too sour. You can still fix this problem by adjusting it with some soy sauce.
The soy sauce infuses that caramel and salty flavor expected from Chinkiang vinegar, and adjust your lemon or lime juice to its level. And one tablespoon of Chinkiang vinegar can be swapped with two teaspoons of lemon or lime juice and one teaspoon of soy sauce.
Frequently Asked Questions (FAQs)
Is Chinkiang vinegar the same as black vinegar?
Yes, Chinkiang vinegar is the same as black vinegar. In some cookbooks and recipes, it is also known as Chinese black vinegar or Zhenjiang vinegar. The name is a testament to how deeply colored it is and convenient for many.
Can you substitute rice vinegar for Chinkiang vinegar?
Yes, you can. Rice vinegar might be lighter in color, not as acidic, and less salty. But it can be tweaked with some soy sauce to match the flavor profile of Chinkiang vinegar. Soy sauce adds a deeper color, saltiness, and a caramel flavor, so you won't miss Chinkiang vinegar.
What does Chinkiang vinegar taste like?
It's salty with a hint of sweetness. Though it's not as sweet as balsamic vinegar, it's of a harsher acidity, and many say it's close to umami in its general taste profile.
Conclusion
You have seen different kinds of vinegar and ingredients that can be fantastic substitutes for Chinkiang vinegar in your recipes. They're also readily available in grocery stores and supermarkets around you. Some of them provide similar flavor profiles to Chinkiang vinegar, while others need a few modifications. And depending on preferences, you can come up with exquisite and unique tastes suitable for your recipes.