Southeast Asians have opened the mind of the world to coconut and its numerous health benefits. Cosmetologists, especially, are going crazy about coconut products and are seriously harnessing their anti-aging and nutritional properties. Plus, its oil and milk are incredibly healthy and vegan alternatives in cooking. However, regardless of these factors, there's another byproduct of nut that's not as popular; coconut vinegar.
Coconut vinegar is a variant you're probably not familiar with, even if you like cooking with vinegar. It's an ancient ingredient traditionally used in South and Southeast Asia. Coconut vinegar is famous for making pickles, in curry, as marinades, and it combines well with seafood, especially salmon.
Best Coconut Vinegar 
Uses of Coconut Vinegar
Coconut vinegar is used in many Goan dishes as a souring agent and as a flavor enhancer. It's also milder in taste compared to regular vinegar. The condiment is cloudy white and derived from naturally fermented coconut water or transparent coconut liquid. And it lends a hint of sweetness and a milder flavor to many styles of cooking.
Coconut vinegar is a part of many recipes, which include;
Spicy coconut vinegar-braised pork (Tatemado de Colima)
Pad Thai chicken
Lechon porchetta
Sinuglaw
Coconut and pepper caramel prawn
Curry quinoa with kale
Thai Red curry with vegetables
Chickpea salad
Coconut cupcakes
Pancakes
Coconut chicken adobo
Coconut shrimp
Thai cabbage salad
Risotto
Salad dressing
Grilled meat
Substitutes for Coconut Vinegar
Various reasons can cause your need for a coconut vinegar substitute. Perhaps you don't have it around you or dislike its taste. You may also avoid it for medical reasons, like a histamine reaction. Whatever your reason for an alternative, you need not get a headache as we will bring you suitable coconut vinegar substitutes in your recipes.

This substitute is made from fermented apples and is easily accessible at the grocery store. Apple cider vinegar is usually more expensive but offers a robust flavor and a harsher taste than coconut vinegar. It's also a great substitute that's already regularly used in marinades, chutneys, curry, and hearty stews. And it can also replace coconut vinegar in pickles if you don't mind its harsher nature darkening light-colored fruits and vegetables.
An acidity level indication comes with vinegar, so choose an apple cider vinegar with a 5% acidity level for best results. And it can be substituted at a one-to-one ratio with coconut vinegar.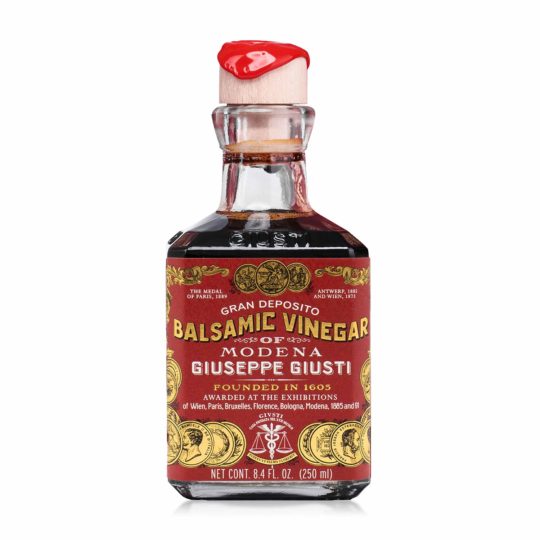 This alternative has a sweet, fruity flavor with mild acidity. Plus, it's most popular in Italy, with two primary types that can be used in place of coconut vinegar. The commonly found option is only partly balsamic vinegar, watered down with white vinegar and coloring to reduce the cost. And original balsamic vinegar is very expensive and only available in some designated stores.
But both varieties will perfectly replace coconut vinegar in many dishes. And balsamic vinegar works very well in risotto, grilled meats, and salad dressing. It's also ideal in recipes that call for a light and fruity flavor. And you can use it in equal amounts to replace coconut vinegar.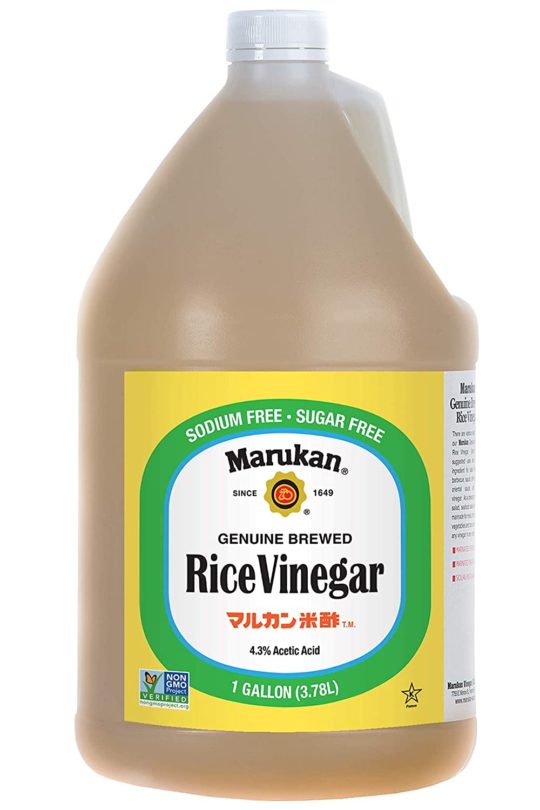 This substitute is also known as rice wine vinegar, though it's made from rice and not its wine. It's also a ubiquitous condiment in Asia with a sweet, mild taste and less acidity. You'll also find that rice vinegar is an excellent 1:1 substitute for coconut vinegar, as it offers a similar flavor level. Plus, it works well in sweet and sour dishes, stir-fry dishes, curries, and dipping sauces.
You can choose from white, red, and black rice to substitute coconut wine. And in most dishes, white rice vinegar should be your go-to option, as it can perfectly replace coconut vinegar in your recipe.
Sale
Malt Vinegar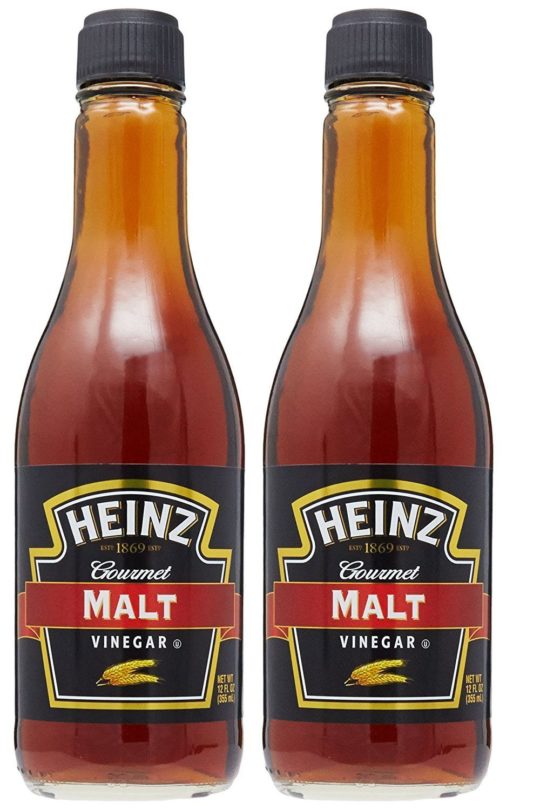 This ingredient is made from malted barley and has an intense, lemony flavor. It comes in two types; distilled malt vinegar and brown malt. And as a substitute for coconut vinegar, it's better to choose the distilled version. It's an excellent choice for pickling and chutneys. And it also works as a delicious topping for French fries as a flavor enhancer for fish and chips. You'll find that malt vinegar's prominent flavor allows it to combine well with seafood. And it can be used in equal amounts as coconut vinegar.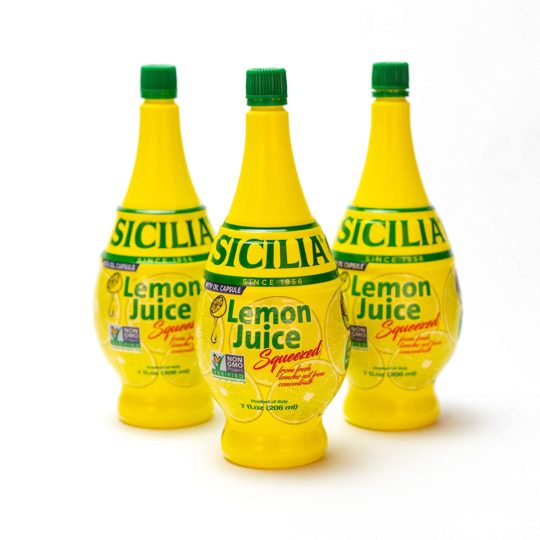 Using lemon juice is the best option if you can't consume vinegar or dislike its flavor. The acidity of the vinegar is a primary reason it's highly sought after, and lemon juice can also bring such to the recipe. Although it's not as strong doesn't have the same flavor level, you can still swap lemon juice in place of coconut vinegar.
Lemon juice works in a lot of recipes, especially baking. But you'll need more of it to match the required acidity. As such, consider using about 1.5 parts of it in place of one part coconut vinegar.
ReaLemon 100 percent Lemon Juice, 15 fl oz bottles (Pack of 12)
REAL FLAVOR: Made with 100 percent lemon and lime juice from concentrate
FRESH TASTE: Get the taste of real juice without the hassle of cutting into fresh lemons or limes
NATURALLY GOOD: ReaLemon and ReaLime are caffeine-free, gluten-free and sodium-free
FOOD ENHANCER: ReaLemon and ReaLime are space-saving kitchen sidekicks, adding a delicious twist of lemon or lime to your favorite seafood, poultry and marinades
TRUSTED BRAND: First introduced in Chicago in 1934, ReaLemon and ReaLime have been trusted brands that deliver only the highest quality of lemon and lime juice
Frequently Asked Questions (FAQs)
Can I use apple cider vinegar in place of coconut vinegar?
Yes, you can. Apple cider is a fantastic substitute for coconut vinegar, though it's a bit harsher. But it replaces coconut vinegar perfectly well in chutneys, curries, stews, and marinades.
Is white vinegar and coconut vinegar the same?
No, white vinegar and coconut vinegar aren't the same. White vinegar has a robust flavor that reminds you of alcohol, while coconut vinegar has a mild taste.
How do you make coconut vinegar?
You need coconut water, sugar, and vinegar mother. Heat the coconut water and melt the sugar in it, then keep the mixture away from sunshine. When it turns to alcohol, add the vinegar mother and keep away from sunlight again for one to three months.
Conclusion
Coconut vinegar is a fantastic ingredient used in various dishes. It brings about a pleasing and mild flavor that combines well in so many recipes. But you may not have this culinary goodness or can't get your hands on any at the given time. You don't' have to fret, though, as we've got you covered with these impressive vinegar substitutes.