Pork butt is definitely one of the most favorite dishes out there, and it's a quick and easy family dinner.
It is a finely marbled, fatty cut of meat that adapts well to other preparations: cut it into thin steaks to grill or sear in a hot skillet, or truss it up and roast it before slicing the flesh into juicy medallions.
Pork butt comes from just behind the pig's neck and head, just above the shoulder blade. Since the pig does not use this muscle as much as the picnic shoulder, the flesh is less rough and sinewy.
When cooked gently, it becomes a tender cut of meat as the fat renders and the meat becomes softer and softer. It's also a quick and simple method for making shredded pulled pork.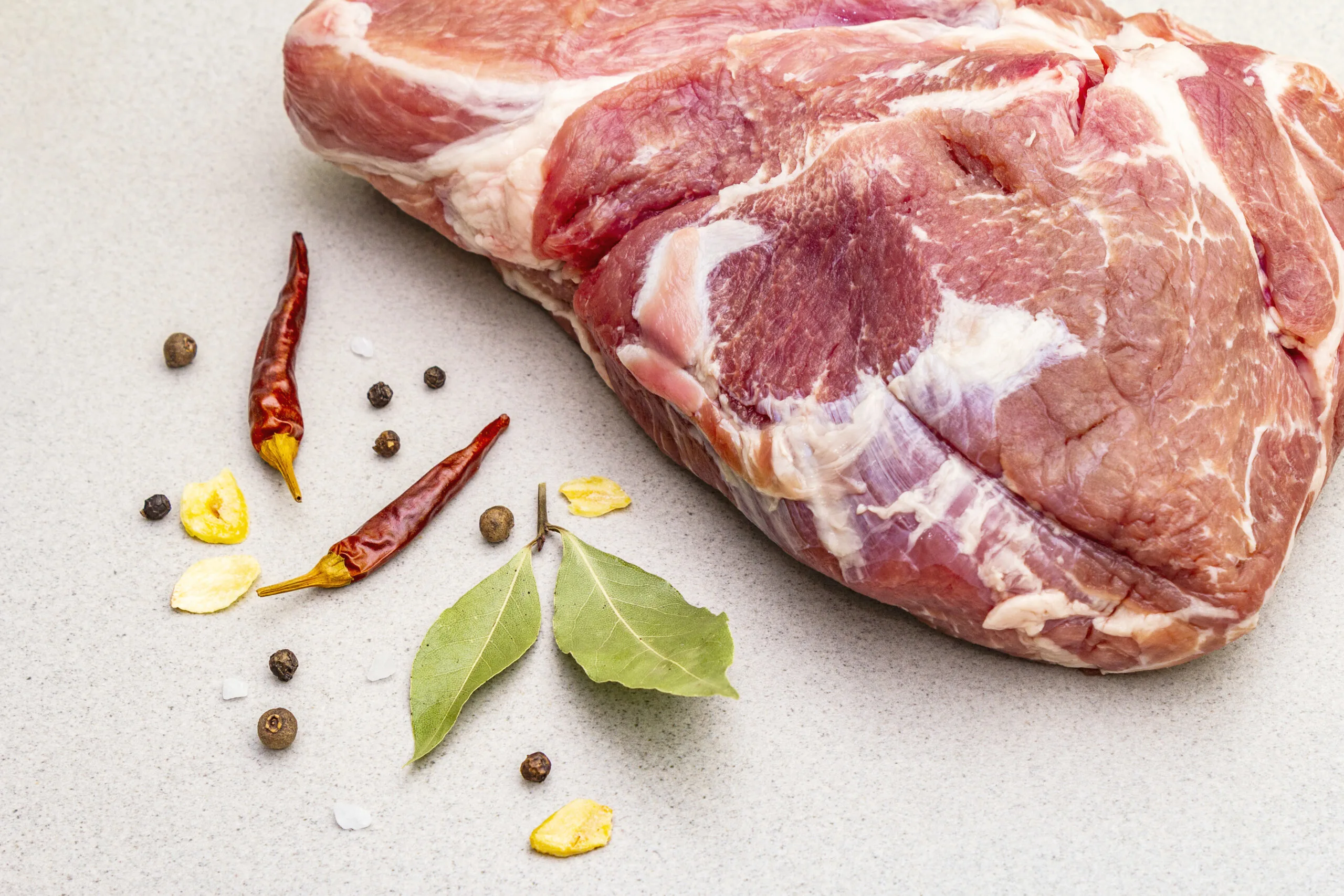 Pork Shoulder Butt Nutrition Facts
Why Cook Pork Shoulder Butt
Pork butt is meat that is rather healthful, and it is clearly heavy in protein and contains no carbohydrates. And because the fat seeps out while it cooks gently, it becomes leaner but still soft.
Pork, like most meats, provides certain nutritional benefits in the form of vitamins and minerals, but moderation is the key because you can't survive on pork alone. You'll have a well-rounded supper if you add some vegetables to your plate.
Tips for Cooking Pork Shoulder Butt
To keep the juices inside the meat after it has been cooked, it must be rested. The juices will flow onto the dish if you cut it while it's still hot from the oven. Please don't skip the process of resting the meat before chopping it into the pig butt. It should be set aside for around 20 minutes to allow the fluids to soak into the meat rather than running all over your plate as you chop it.
It's best if the pork butt is as plump as possible, and the fat is what gives the dish its taste. Although a large pork butt is delicious, a smaller portion of meat is even more juicy and tender. A 3-4 pound piece is the best size. Make two pieces side by side if you need more meat.
If a pork butt isn't available, a picnic shoulder can be substituted.
Cooking should not be hurried; in fact, the slower, the better. When cooking pig butt in the oven, there is no need to cover it, and it will not dry out if left uncovered because it was cooked at a low temperature and with the fat in the meat.
When making pig butt in the oven, I believe a cooking rack is essential for elevating the meat off the pan. That way, it won't be sitting in its own fat, which is oozing off the meat as it cooks.
View this post on Instagram

How to Cook Pork Shoulder Butt
If you have always wanted to serve some Italian food at your dinner, this dish is an excellent example of how to do so.
Moreover, If you and your family want to try hog butt but don't want to give up some of your other favorite meats, this oven-baked meatball dish gives you the best of both worlds. Enjoy this delectable recipe!
Step 1
Get a large piece of plastic wrap, then place a 4-pound bone-in or boneless pork button it – the weight doesn't have to be exact, but it should be between 3.5 and 4.5 pounds, so you may follow this pulled pork recipe to the letter.
Then get 2 teaspoons of liquid smoke, then rub it into the meat. Though this step is optional, it will add a unique and desired wood taste to your roasted pork.
You can proceed to use roughly 1 cup of your dry rub to coat the meat. Wrap the pork in plastic wrap and set it in the refrigerator for a few hours. You can also keep it in the refrigerator overnight.
Step 2
Start by preheating your oven to 250°F when you're ready to roast your pork butt.
You can now place the pig butt on a baking sheet or roasting pan and bake until it reaches a temperature of 200°F on the inside. This procedure should take about 9 hours to complete.
Depending on the size of your cut of meat and if it's boneless, the cooking time will vary. You'll need to keep an eye on the meat in the oven to make sure it doesn't overcook.
The meat is significantly more tender in this extended low and slow oven recipe than it would be if cooked merely to an internal temperature of 165°F.
Step 3
You can now proceed to remove the pork from the oven once it has reached the desired internal temperature and set it straight on a tinfoil sheet.
Now wrap the tinfoil around it tightly. Before shredding it, wrap it in many paper towels and place it in a small chiller for an hour. To chill the meat, place it on the counter away from the oven.
Grab two forks, shred the meat and watch it fall easily off the bone, resulting in delicious pulled pork.
Print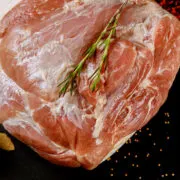 How To Cook Pork Shoulder Butt
---
Boneless pork butt
Kosher Salt
Freshly Ground Black Pepper
Roasting pan with a wire rack set inside
---
Instructions
Remove the pork from the refrigerator and set it aside to come to room temperature – about 1 hour.
Preheat the oven to 250 degrees Fahrenheit.
You should season the pork well with salt and pepper before placing it fat side up on the roasting pan's rack.
You can cook the pork butt for 40 minutes per pound of pork or until the internal temperature reaches 180 degrees.
Proceed to remove the pork from the oven and let it rest for at least an hour in the pan – covered with foil.
Preheat your oven to 500 degrees Fahrenheit. You should allow plenty of time for your oven to warm up if it has been turned off – the 500-degree temperature is critical for this phase.
Return the meat to the oven (without the foil).
Then allow 15-20 minutes for the skin to color and puff up, flipping the pan to equally blister the skin.
Then proceed to remove the meat from the oven, tent with foil, and set it aside for another 10 minutes before serving.
You can watch video recipes to know how to cook pork shoulder butt.