Lamb chops, also known as cutlets, are the most priced cuts of lamb and tastes incredibly delicious and tender. They are gotten out from the ribs of the lamb and cooked individually, usually over a grill or barbecue.
They are typically bone–in meat chops loaded with flavor, and they cook very quickly, normally for under 10 minutes, depending on the thickness. There are different ways to cook lamb chops to help save your time and get it right in the various recipes you will want to make. Take a look.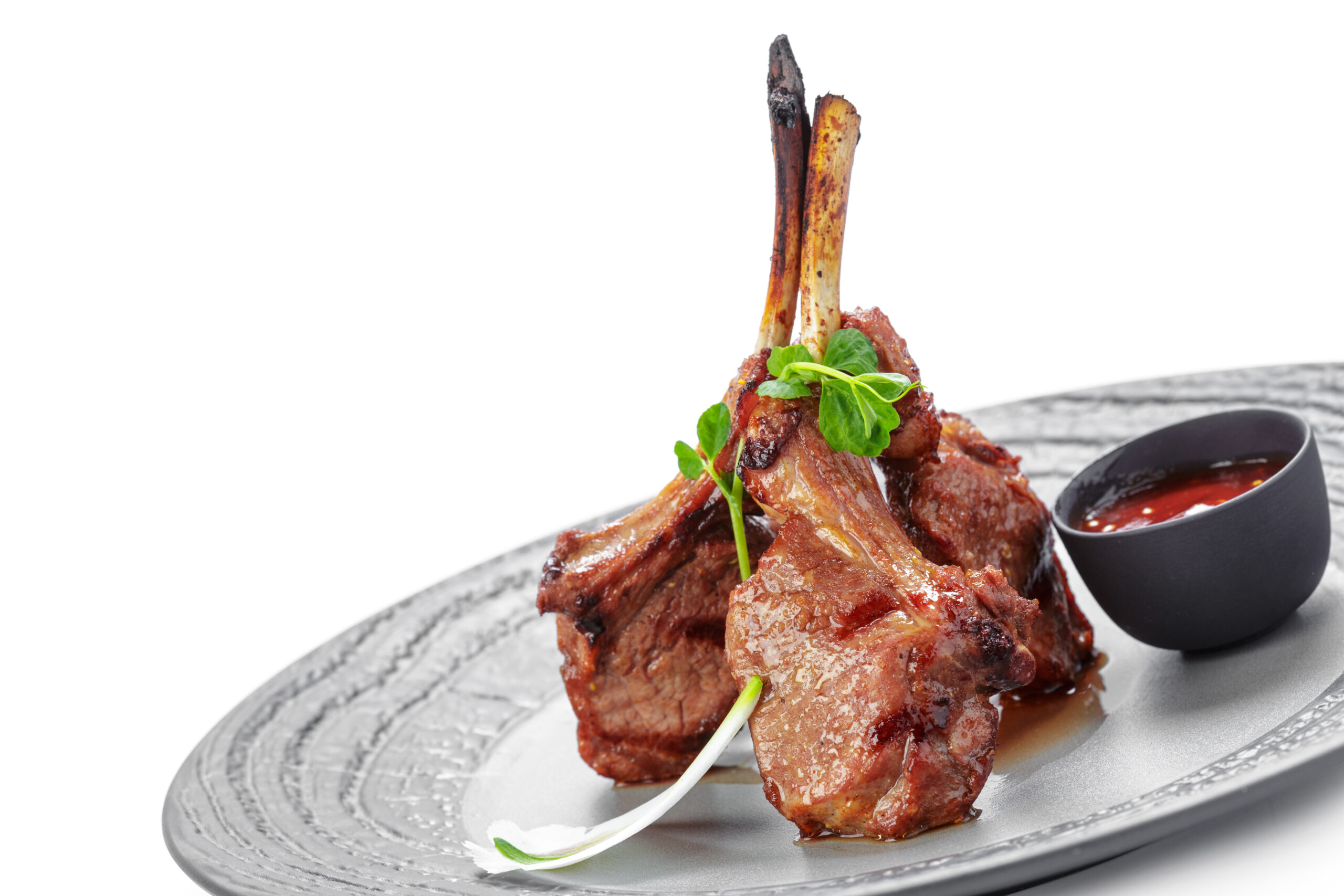 Lamb Chops Nutrition Facts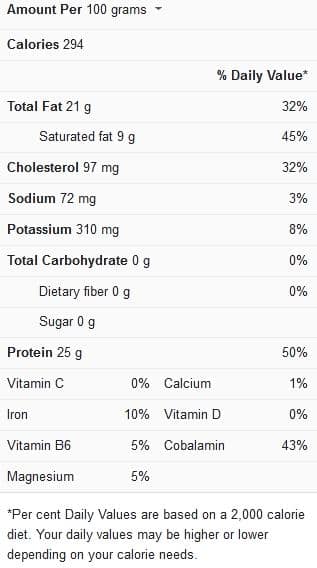 Tips for Making Lamb Chops Quick in Oven
Lamb chops have a uniquely rich and savory flavor, and though they're sophisticated enough for a dinner party, you can use quick-cooking lamb chops to add variety to weeknight meals.
Buy Less Thick Lamb Chops: You can purchase lamb chops at your local grocery store! While the lamb isn't as affordable as beef, pork, or chicken, you will still find several cuts available. The two types of lamb chops are loin and rib chops. You may also see others, such as a blade or sirloin chops in the meat case, but these cuts are a bit stronger, so they take slightly longer to cook and have a gamier flavor, so take note of the type of lamb chops to buy. Typically, it would help if you got a lamb chop about one inch thick so that you can brown both sides without overcooking the center.
You should lookout for a medium to rare cook or 145oF.
Rub with fresh Thyme: The easy lamb chops are rubbed with fresh thyme all over and then over to the next step.
Sear with Hot Skillet: Next, they are seared in a hot skillet and topped with a decadent pan sauce flavored with dry white wine, a squeeze of lemon juice, and a knob of butter.
Make a Pan Sauce for the Finishing Touch
Start by searing the lamb chops. Next is to move them to a cutting board for some time. Don't be in a hurry to clean the skillet because the little brown bits, also known as the fond that are clinging to the bottom of the pan, will become the foundation of your sauce. Next is to sauté minced shallots, crushed garlic, and a fresh sprig of thyme in the rendered fat until it turns glossy and brown, then deglaze the pan with white wine or chicken broth and lemon juice, not forgetting to scrape up the fond. The acidic punch of lemon juice helps balance the richness of the lamb, giving the sauce body.
How Long to Cook Lamb Chops in the Oven
Baked lamb chops are perfect for entertaining, holiday meals, or just a little dinner at home. It's as easy as whipping up my simple lamb chop marinade, giving them a gorgeous sear, and letting it finish in the oven.
After marinating, making baked lamb chops in the oven is super quick.
Sear: You will heat oil in a large cast-iron grill pan (large size) until it's steaming hot. Add lamb chops in one layer and sear until it is browned. Flip and sear to the other side. 
Tip: It is important to sear lamb chops in batches. For instance, if you make eight lamb chops, sear them in two batches to not crowd the pan.
Bake: After searing, transfer the skillet to your oven and roast lamb chops in the oven to your desired doneness. 
Tip: Do remember to use a meat probe to monitor the temperature because lamb chops heat quickly.
Rest: Remove lamb chops from the pan once they're done, or they will continue cooking if not removed. Cover the lamb chops with foil, and rest for 5 minutes before serving (internal temperature will rise another 5-10 degrees).
Repeat the process with remaining lamb chops: Wipe out the pan in between batches and sear and roast the remaining lamb chops. Transfer to a serving dish.
Baking Lamb Chops at 375 Degrees 
After the lamb chops are seared, they bake for a short time at 375 degrees F. They will take:
2-5 minutes for medium-rare to medium, or
5-8 minutes for medium-well to well done.
It's always advised to use temperature instead of time.
 

View this post on Instagram

 

Knowing When Lamb Chops are Well Cooked
The best way to know when your chops are cooked is the use a probe thermometer; this will enable you to track the lamb chop temperature the entire time it's in the oven roasting. You can make use of this probe thermometer by simply setting it to the desired doneness temperature, and it will sound an alarm once it reaches that temperature.
You can cook lamb chops when frozen; however, the baked lamb chops will take longer to cook.
Also, they will cook more evenly if you thaw them (in water) first, instead of searing frozen ones.
So, you can make a pick with the one that works for you.
Reheating Lamb Chops
Preheat the oven to a temperature of 250 or 300 degrees F.
Place the lamb chops in a baking pan or dish and add broth to the bottom. A cup is usually enough, as the goal is to create steam to keep the lamb chop moist. Seal the top with foil.
Heat in the oven for about 10 minutes, or until warm.
Also, take a look at this video recipe for more ideas.
Print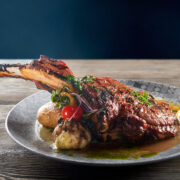 Lamb Chop Marinade
---
This is a list of how to season your lamb chops.
---
Instructions
Mix the lamb chop marinade by simply whisking all your ingredients together.
Then marinate. Add the chops and turn to coat, after which you Cover with plastic wrap and marinate for 30-60 minutes.
 Tip: If you have the time, marinate for up to 24 hours. If you go longer than that, it may make the meat too mushy.