According to research, more than half of the MCT oil in trade was utilized for diet and health supplements in 2019. In addition, MCT oil usage is expected to increase during the next five years.
Yes, everyone is fast gaining on these food supplements. Learn more about MCT oil, recipes you can employ it well in. By the way, there are some excellent alternatives for you to consider when you are out of stock of MCT oil.
Have a good read.
What is MCT Oil
MCT oil is a medium-chain triglyceride oil derived from plants (MCTs). Medium-chain triglycerides are a type of lipid that is unique (fat). These triglycerides have a chemical composition (structure) that allows them to skip the normal digestive process: intestines, liver, and blood.
Instead, these fats are quickly and easily absorbed, transported to the liver, and utilized for energy rather than stored as fat.
(MCTs are easier to digest than longer-chain fatty acids found in many other foods because of their shorter length.)
This is why it's so beneficial to athletes. Some endurance athletes carry MCT oil on lengthy rides, marathons, and other activities.
MCT oil is most often derived from coconut oil, as MCTs account for more than half of the fat in coconut oil. Other foods that contain these fats include palm oil and dairy products.
There are four forms of MCTs, with caprylic and capric acid being the most frequent in MCT oil. In some circumstances, these specific varieties offer distinct advantages.
MCT Oil Uses in Recipes
MCT oil is a great complement to your daily coffee, but it can be used for a lot beyond just tea or coffee. These MCT oil recipes can be used in almost any recipe, including breakfast, munchies, and so on.
See some amazing recipes you can use MCT oil in:
Keto Chocolate Oatmeal
Bulletproof Veggie Buddha Bowl
Roasted Carrot Soup
Purple Sweet Potato Salmon Sushi Bowl
Keto Halibut Ceviche
Rainbow Mason Jar Salad
Keto Green Lemon Smoothie
Keto Chocolate Milk
Keto Iced Matcha Latte
Cardamom Ginger Bone Broth
Blue Spirulina Latte
Keto Iced Coffee Protein Shake
Lemon Coconut Chocolate Bites
MCT Oil Substitutes
You must have gained more knowledge about MCT oil by now, plus some interesting recipes you can use it in. but have you considered certain scenarios whereby you may not have any MCT oil to use?
I have highlighted some excellent MCT oil substitutions for your benefit:
Hemp Seed Oil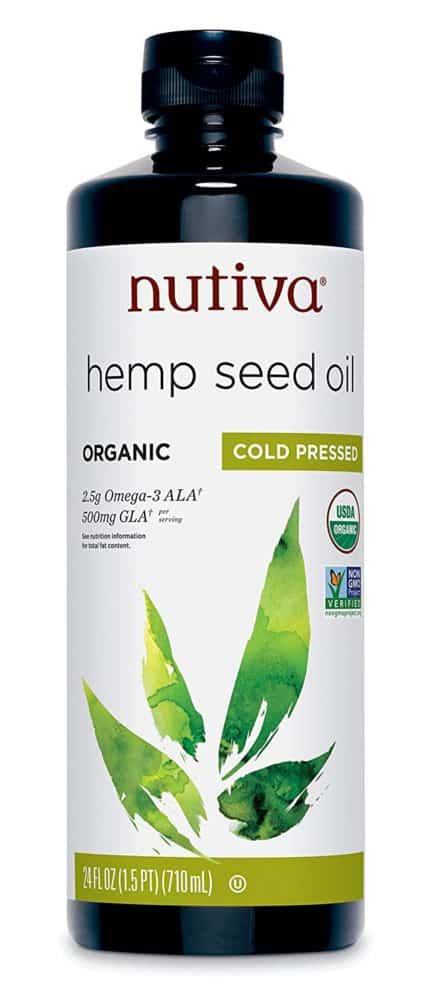 This is a healthy option for consumers who use MCT oil and hope to replace it.
Due to the obvious way the oil is extracted, hemp seed oil keeps its high omega-3 fatty acid concentration, whereas MCT oil has none.
The hemp seed oil is a pale straw-colored oil with a very light nutty, neutral odor, similar to colorless and odorless MCT oil. As a result, this makes an easy substitute for MCT oil, which might go unnoticed in the recipe.
Notably, omega-3s are important because they are essential fatty acids that must be ingested through the diet. Plus, they contain anti-inflammatory qualities that help to combat disease. But, on the other hand, MCT oil is almost entirely made up of saturated fat, which is thought to cause inflammation.
So, despite the popularity of MCT oil and its widespread use, hemp seed oil may be a better choice for you.
Hemp Oil – Cold Pressed, Premium Quality – 12g of Omegas 3 & 6 Per Serving – Hydrate, Calm & Nourish Skin - Non GMO, Vegan, Gluten Free Hemp Seed Oil – Great for cooking, salad dressings - 12 Fl Oz
COMPREHENSIVE PLANT-BASED NUTRITON: Manitoba Harvest Hemp Seed Oil provides a plant-based, nutritious boost to everyday foods. With 12g of Omegas 3&6 per serving, use in a variety of recipes including pesto and sauces, or mix into salads and dressings.
NATURAL HYDRATION FOR SKIN, HAIR: Hemp Seed Oil contains benefits beyond dietary nutrition as it protects skin and hair by deeply nourishing, softening, & conditioning. Replenish lost hydration by applying Hemp Seed Oil throughout your skincare and haircare routine.
PROTECT & CALM SKIN: Hemp Seed Oil not only provides hydration but a natural protective barrier for various skin types – it lessens the appearance of occasional redness, has a calming effect, and helps protect skin from environmental stressors.
PREMIUM QUALITY: Manitoba Harvest Hemp Seed Oil is Cold Pressed, Unrefined, and Hexane-Free with no added preservatives or dyes. It is Non-GMO Project Verified, Keto Certified, Paleo Certified, Gluten Free, Vegan, Whole 30 Approved and Kosher.
QUALITY FROM SEED TO SHELF: Manitoba Harvest Hemp Hearts takes only the freshest, highest quality hemp seeds from field to table. Since 1998, we've grown our portfolio of hemp products with a dedication to quality, sustainability, and consumer wellness as a global leader in hemp foods.
Coconut Oil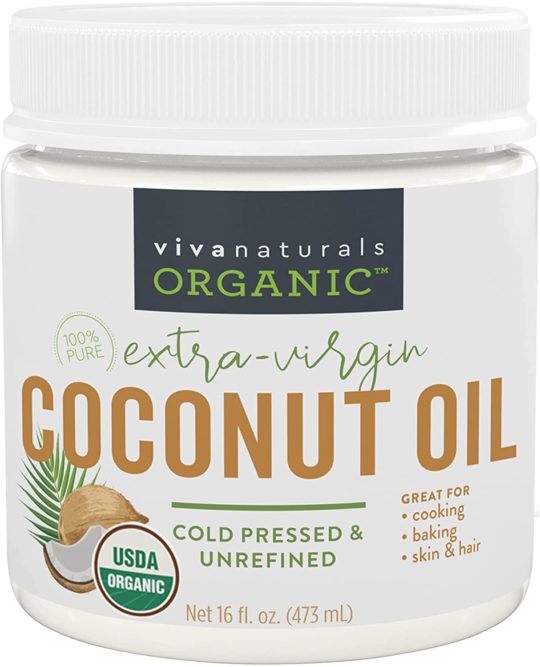 You can use coconut oil in place of MCT oil in recipes.
Well, MCT oil is a concentrated source of Medium-Chain Triglycerides that are 100% MCTs, and it has some nutritional perks for your intellect, physique, and overall well-being. For example, coconut oil has only about 55 percent MCTs, significantly less, and benefits only about half.
Though coconut oil won't provide the same benefit level, it is still the closest alternative to MCT oil, as it contains 55% Medium-Chain Triglycerides – which should be plenty enough to benefit your body.
Coconut oil is a plant-based cooking oil derived from the meat of squeezed coconuts. Many nutritionists and health experts deem it one of the finest cooking oils, and this may, however, depend on how it's made.
Extra Virgin Olive Oil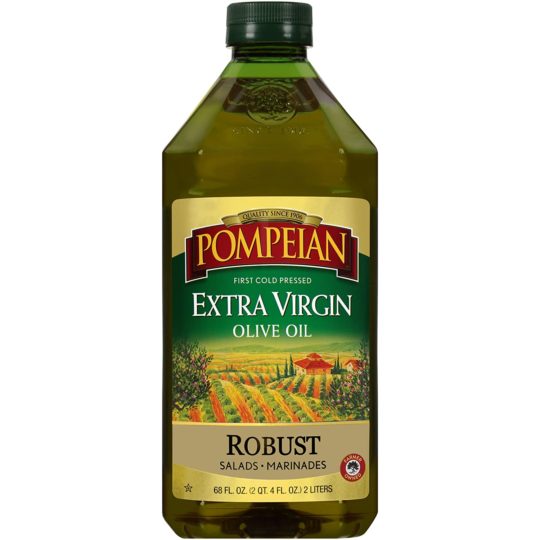 The finest type of olive oil is extra virgin olive oil. Notably, it has been shown to help with cognitive function and heart health by decreasing harmful cholesterol.
Extra virgin olive oil is a healthy substitute for persons watching their saturated fat intake because it is high in monounsaturated fats.
Yes, extra virgin olive oil is a great commodity to keep in your kitchen cupboard because of its rich flavor, versatility, and health advantages. It's not only quick and easy to roast, fry, bake, or saute, but it's also high in antioxidants and heart-healthy fats.
Since Extra virgin olive oil has a low smoke point, it won't work as well in high-heat recipes like frying, grilling, or even baking.
Furthermore, it has been extensively researched for its numerous health advantages, with some studies showing that it may protect against cardiovascular disease, cancer, and inflammation.
Sale
La Tourangelle, Organic Extra Virgin Olive Oil, Cold-Pressed High Antioxidant Picual Olives From Spain, 25.4 fl oz
Cold-Pressed: Our 100% Organic Extra Virgin Olive Oil is a well-balanced, intense and fruity extra virgin olive oil with hints of freshly cut grass, almond, fresh olive leaves and a bright peppery finish
Quality You can Taste: The mainstay of all La Tourangelle's natural, artisanal oils is premium taste derived from the best quality ingredients. Add the flavor of La Tourangelle to any meal
Delicious and Versatile: Our oils, dressings and vinaigrettes make it easy to create distinctive dishes for professional chefs, novice cooks and foodies. Great for salads, meats, pastas and more
Natural and Sustainable: La Tourangelle's natural artisan oils, vinaigrettes and almond butters provide the perfect touch to make a gourmet breakfast, lunch, or dinner. We are passionate about making high quality ingredients that are good for the table, community and planet. Through regenerative farming, artisan production methods and nature friendly packaging, we want to empower people to cook like they care.
Flavors from the World: From Organic Extra Virgin Olive Oil to our AvoCoco butter substitute & Pesto Oil, La Tourangelle brings the best oils and flavors from around the world straight to your kitchen
Frequently Asked Questions
Is MCT oil important in a diet?
MCT oil stimulates the release of hunger hormones, potentially increasing food consumption. MCT oil should be consumed as part of your total fat diet, not as a separate source of fat, especially if you aim to maintain or lose weight.
What way can you enjoy MCT oil?
One option is to use MCT oil instead of ghee in your cup of tea. The other alternative is to buy a keto-friendly coffee – ready to drink – that already contains MCT oil and has a low calorie and saturated fat content. Notably, MCT oil does not require only the use of coffee.
Is it safe to take MCT oil daily?
You should note that it is not good to fry using MCT oil because it has a low burning point. Moreover, your tolerance and the effect you're targeting determine the amount you should take. Therefore, I will recommend a maximum of 4 to 7 tablespoons per day.
Conclusion
Whether you're on the keto diet or not, MCT Oil is an excellent addition to any recipe, and it has a neutral flavor that goes with any dish.
You can drizzle it on cooked meats and vegetables, add a tablespoon or two to smoothies, or include it into snacks and foods for a high-quality fat intake that will fill you up and active for long.
Last update on 2022-12-04 / Affiliate links / Images from Amazon Product Advertising API