Orzo is a pasta that comes in a variety of shapes and sizes. It may look very much like rice because of how tiny it is and how oval-shaped its particles are. Orzo is frequently referred to as 'prison' due to this.
In a lot of ways, orzo can be used, and Orzo can be substituted for any other pasta shape in any pasta dish. Because the size is smaller than many other types of pasta, it's frequently used to bulk out soups and casseroles and give them a more unique texture.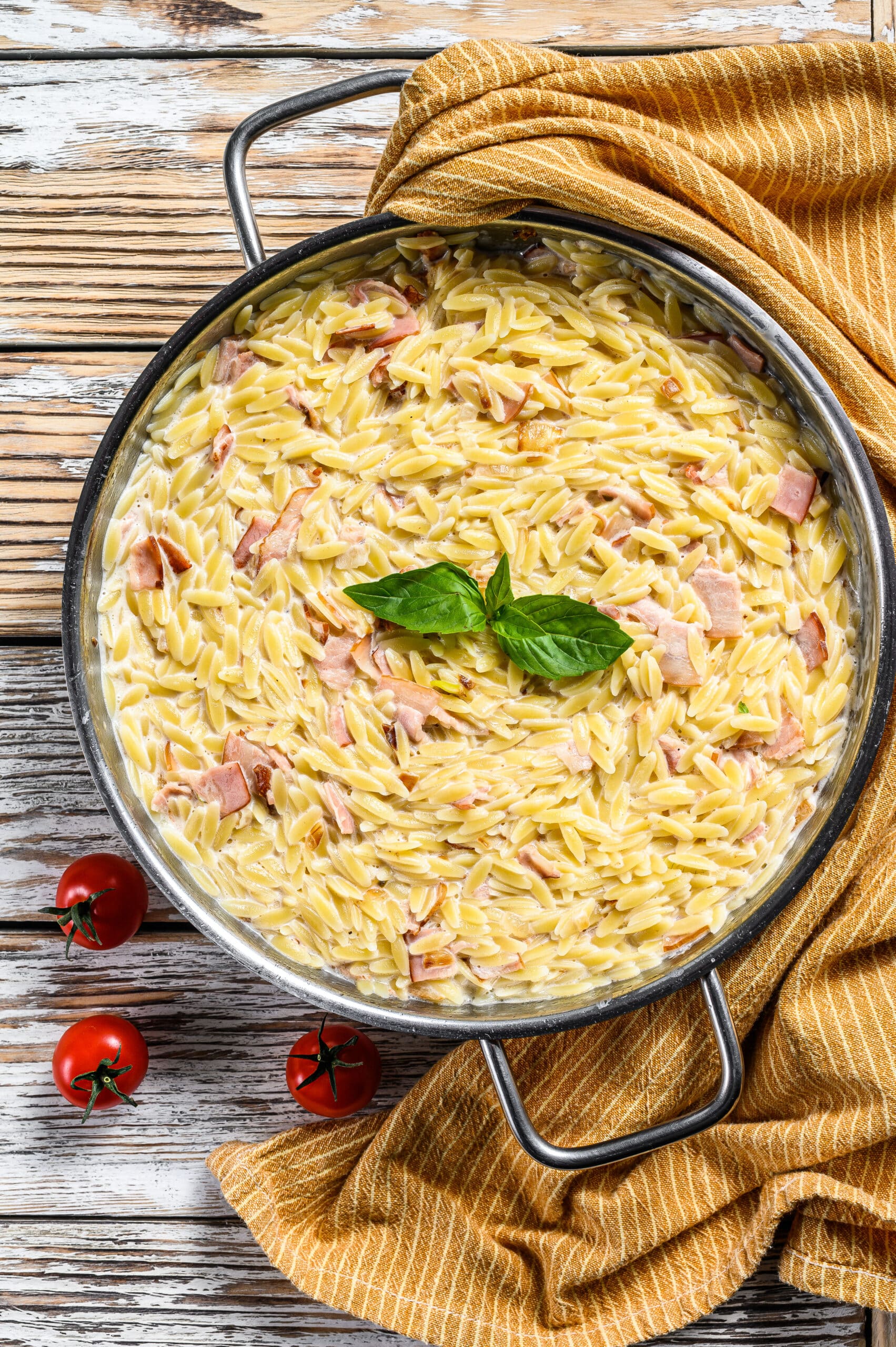 Because orzo is small, it cooks quickly, usually in 10 minutes, or even less, depending on your preference. You only need a few ingredients to cook orzo, and they include:
Print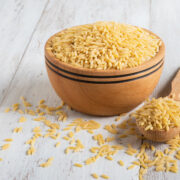 How Long To Cook Orzo
---
---
Instructions
Step By Step Instructions On How To Cook Orzo
Orzo can be cooked in three different ways.
Method 1: How to prepare orzo in the same way as you would pasta
The first approach entails cooking orzo in the same manner as any other pasta shape:
Step 1: Put some orzo in a pan and cover it with water to cover the top a little.
Step 2: Gently boil the water, add the orzo and cook for 8-10 minutes, or until it is cooked to your preference.
Step 3: In a colander, drain the orzo and add your chosen sauce.
This cooking method allows the orzo to look and taste just like any other cooked pasta. Because it doesn't have much taste on its own, it's ideal as a basis for pesto or tomato sauce. You can add grated cheese, roasted vegetables, or anything else you choose to the mix.
Method 2: Risotto-style orzo
The second approach to preparing orzo is to make an orzo into risotto by treating it like rice. The procedure is nearly identical to that of risotto, except that it is significantly faster than using rice.
Step 1: Combine the orzo, oil, and melted butter in a frying pan. Cook for some minutes over medium heat, frequently stirring, until golden brown.
Step 2: Pour in about twice as much vegetable stock as orzo. Lastly, Cook for 8-10 minutes, or until the orzo has absorbed all liquid. Stir the orzo frequently as this will prevent it from sticking to the pan, especially when it has almost finished cooking.
This way of cooking orzo yields a creamy, flavorful outcome, thanks to the butter and vegetable stock. If you don't want to, you don't need to add any extra sauce. However, adding a few things for flavor and interest is a terrific idea. You might also include the following:
This method is both simple and tasty.
Method 3: How to cook soup with orzo
You can choose to cook orzo on its own, and it is also very nice when it is included in any soup or casserole with liquid. The orzo and the soup will cook right together, absorbing the flavor and thickening it as well.
Prepare the soup according to the package directions. Make sure it's not too thick; orzo cooks best in a broth soup that's not too thin.
Cook for an additional 10 minutes after adding a handful of orzo. The exact amount you'll need depends on the other ingredients in the soup as well as how you want it to be filled with orzo.
Let the orzo cook well in the broth until it reaches your desired tenderness.
Orzo adds heft to soup, making it more satisfying and warm. In addition, it gives the soup a wonderful texture.
It's best used in broth-based, vegetable-based soups.
If your vegetable soup looks thin and uninteresting, you can add a lot of orzo towards the final 10 minutes, which will liven it up while also thickening it.
These are the three simple ways to cook orzo, so whatever you want to do with it, you can do it with these methods; you'll have a method here that will work for you.
How To Store Leftover Cooked Orzo Pasta
Store cooked Orzo in a container with no air or zip-top baggie within two hours of cooking. In the refrigerator, Orzo will keep it for 3 to 5 days.
Freeze in a zip-top baggie: Orzo can also be frozen, and it can last in the refrigerator for as long as three months. Make sure you label the specific date on the packaging.
Reheat: Orzo is delicious cold, but it can also be reheated in the oven or microwave. Leftover Orzo, like any pasta, can dry out over time, so add a splash of water before reheating. For added taste, squeeze in a few drops of lemon juice, and then you season with pepper and salt.
 

View this post on Instagram

 

Cooking Time For Cooking Orzo
The amount of time Orzo takes to cook varies depending on how they're prepared. Orzo is a very simple and easy dish to make as long as your ingredients are available. Depending on the type of Orzo you want to make, you do not need many ingredients to cook this dish. Just your pot, the Orzo, and a few more simple ingredients. This is one of the quickest dishes to make if you're rushing somewhere or need quick food to satisfy your hunger. When cooked well, it is easily enjoyed with no stress involved. It also doesn't cost much to buy, so there are many advantages to this beautiful dish. Whenever you want to cook Orzo, there are a few timing guidelines and instructions that you can follow to know what you're getting into. The following timing instructions can be used whenever you want to cook Orzo:
| | |
| --- | --- |
| Cooking method for Orzo | Cooking time |
| Prepping | 10 to 15  minutes |
| Cooking | 10 minutes |
Now that we have seen the various ways to cook the Orzo. If you want to learn more about successfully cooking Orzo, you can watch this video.