Baked salmon is undeniably delicious anytime, any day, and cooking it is definitely a worthwhile experience. However, it's hard to deny that timing the cooking process for salmon filets at different temperatures can be a little tricky, especially since you want your results to be just perfect, not overcooked or undercooked.
In this article, we'll take you through the process of cooking salmon at 450 degrees Fahrenheit, as well as how to time your cooking for the best results. We have also provided some very helpful tips that will definitely make a great difference in the end results of your cooking.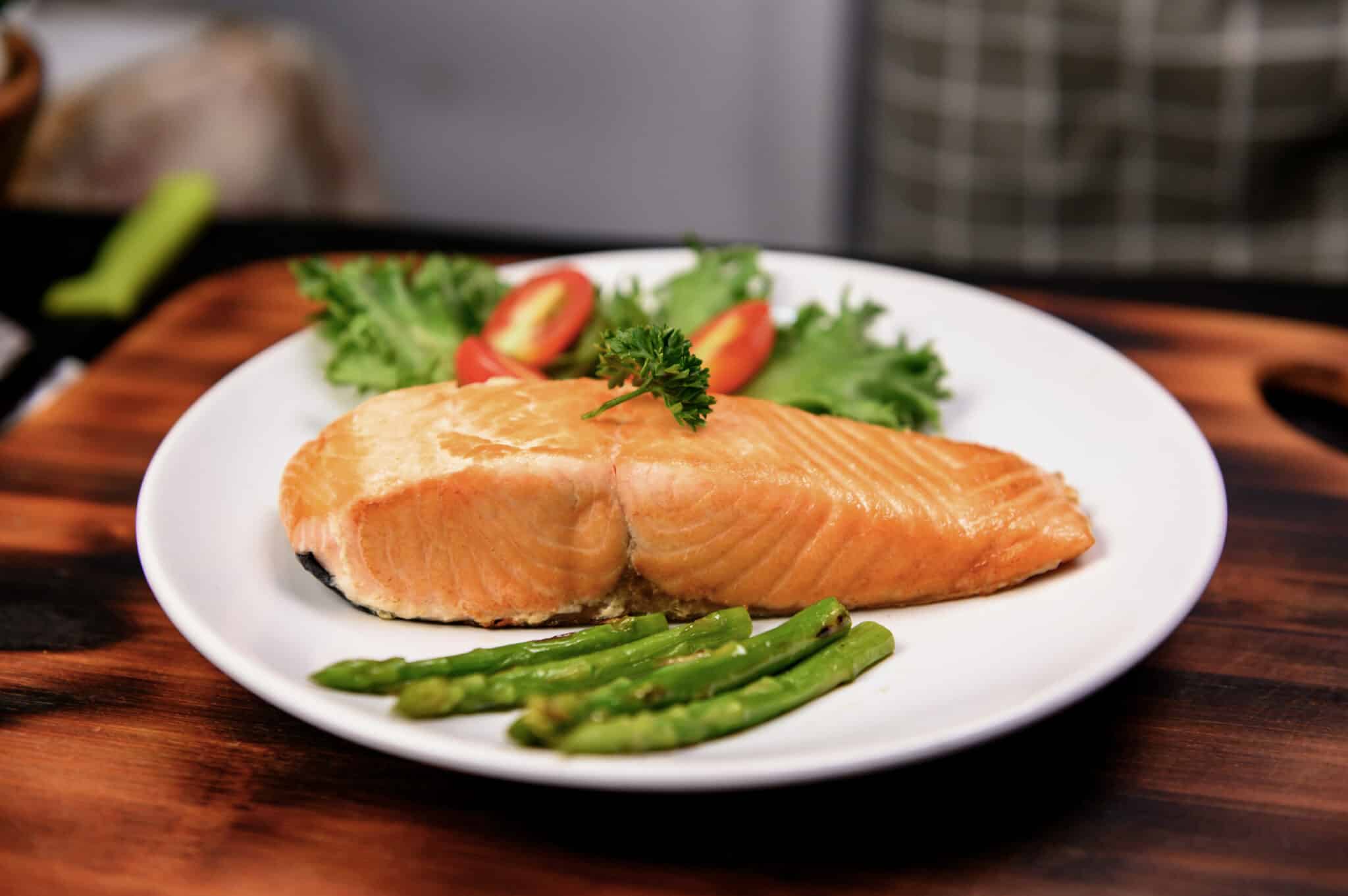 Salmon Nutrition Facts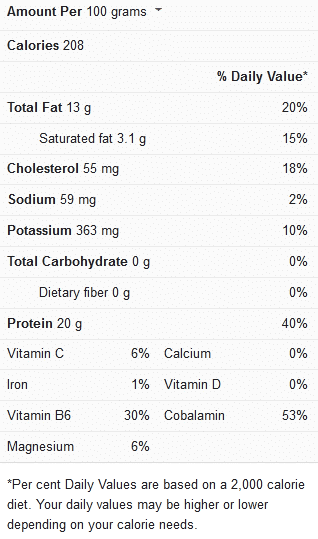 Tips for Cooking Salmon at 450
Pay attention to the tips, recommendations, and suggestions outlined below to get the best out of your recipe when cooking salmon at 450 degrees Fahrenheit:
Buying salmon filets – We recommend opting for Alaskan or Pacific salmon, which come in a variety of flavors. Generally, you should be on the lookout for salmon with a brilliant silver-colored exterior and a shiny, juicy, highly colored flesh. Also, salmon that has a prominent fishy smell should be avoided; fresh salmon is supposed to smell more like ocean salt water.
If you don't like salmon skin, we still recommend buying your filets with the skin on, if only to keep the fish from drying out when cooking. It's always possible to eat around the skin of the salmon.
Ingredient suggestions – Whatever high-temperature cooking oil you prefer is what you use. A good example to try for this recipe is avocado oil, but you can also use other oils with a high smoke point.
Season your salmon with a simple seasoning blend that includes a garlic powder, salt (or seasoned salt), and black pepper seasoning combination for the most traditional salmon preparation. Afterward, you can garnish your cooked filets with a sprinkling of fresh herbs and a squeeze of lemon.
Ideal internal temperature – You should cook salmon to an ideal internal temperature of 145°F, measured in the thickest portion of the filets, according to the FDA. Because the salmon will continue to cook after being taken from the oven, you should remove it when it registers 140 degrees Fahrenheit as its internal temperature. Alternatively, if you prefer your salmon to be slightly undercooked, we recommend taking it out of the oven at around 135°F.
Assessing doneness without a thermometer – When you press down gently on the top of the salmon filet with a fork or finger, you can readily tell if the salmon has baked completely. The salmon is done baking when it "flakes," or when it separates readily along the white lines running across it.
Ideal cooking time for salmon at 450 – Different forms of salmon, as well as different cooking methods, will typically make a difference on the cooking time. Frozen salmon typically takes 15 to 18 minutes in the oven, and 15 minutes or less in the air fryer. The length of cooking time depends on the size and thickness of the salmon, but it generally shouldn't take longer than 18 minutes in total.
Leave your salmon for 24 hours in the fridge or use cold water if you must thaw it before cooking. Within three to four hours, it will be entirely defrosted.
In a 450°F oven, skinless salmon typically takes 12 to 15 minutes to cook. When it comes to salmon baking time, there isn't much of a difference between cooking skin on or skinless salmon; nevertheless, baking salmon filets with their skin on takes a little longer to create a crispy top.
View this post on Instagram

Cooking Time for Salmon at 450
The appropriate cooking time for salmon at 450 degrees Fahrenheit has been described in the table below:
| | |
| --- | --- |
| Cooking procedure | Cooking time |
| Cooking salmon in the oven at 450 degrees Fahrenheit | 4 to 6 minutes per half inch of thickness |
Print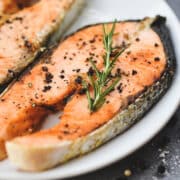 Baked Salmon (4 Servings)
---
4

salmon filets, skin-on (about

6

to

8

ounces each)

2 tablespoons

of avocado oil or canola oil
Kosher salt and freshly-cracked black pepper
fresh lemon wedges
---
Instructions
Allow the salmon to rest atop the counter for 15 to 30 minutes, or until it has (almost) reached room temperature.
Preheat the oven to 450 degrees Fahrenheit. Aluminum foil should be used to line a baking pan (you can also use a non-stick skillet that is oven-proof).
Using paper towels, wipe the salmon filets until they're dry on all sides. Lay the salmon with the skin-side facing down on the baking sheet that has been prepared (or skillet, if using). If the salmon filets' ends are very thin, tuck them under a little so that they can cook more evenly.
Brush the salmon with oil on all its sides (leave out the bottom though). Season each salmon filet afterwards with a generous dash of salt and black pepper, and any dry seasonings you'd like to include.
Bake the salmon till it reaches an internal temperature of 135 to 140°F degrees, this should take about 4 to 6 minutes for every half inch of thickness (measure this from the thickest section of the filet). Insert a knife or fork into the filet and twist it a little to see whether it's done; at this point, the fish should have an opaque quality and should flake readily.
Take the pan out of the oven and place the salmon on a clean serving platter, either with or without the skin. Add freshly squeezed lemon juice to each filet, as well as any more fresh herbs to taste (you can also use a sauce if you want).
While the filets are still warm, serve them and enjoy.
This oven-baked salmon recipe should take only about 15 minutes from the beginning to the end of your cooking. These 15 minutes include a prep time of 5 minutes and an active cook time of 10 minutes. Besides being quick and easy to make, it's also simple to personalize with your favorite ingredients, and it yields such delicious results.
In case you'd love to get some more ideas or inspiration for cooking salmon in the oven at 450, we recommend that you check out this video recipe.