Though the name sounds French, Andouille sausages attained tremendous interest in the United States. This feat isn't a surprise since the region is already partial to the various types of pork foods, including bacon. Andouille sausages are mostly made from seasoned and smoked pork, with just the right amount of fat. And these delicious wonders are tasty in a wide range of recipes, including traditional Cajun ones like jambalaya and gumbo
Commercial Andouille sausages are usually pre-cooked, so you'll only need to reheat them before serving. But if you're not sure about the best way to prepare the dish, no need to worry. Andouille sausages are as flexible to prepare as they are to eat, and you can cook them in various ways. Some of the easiest methods are listed below.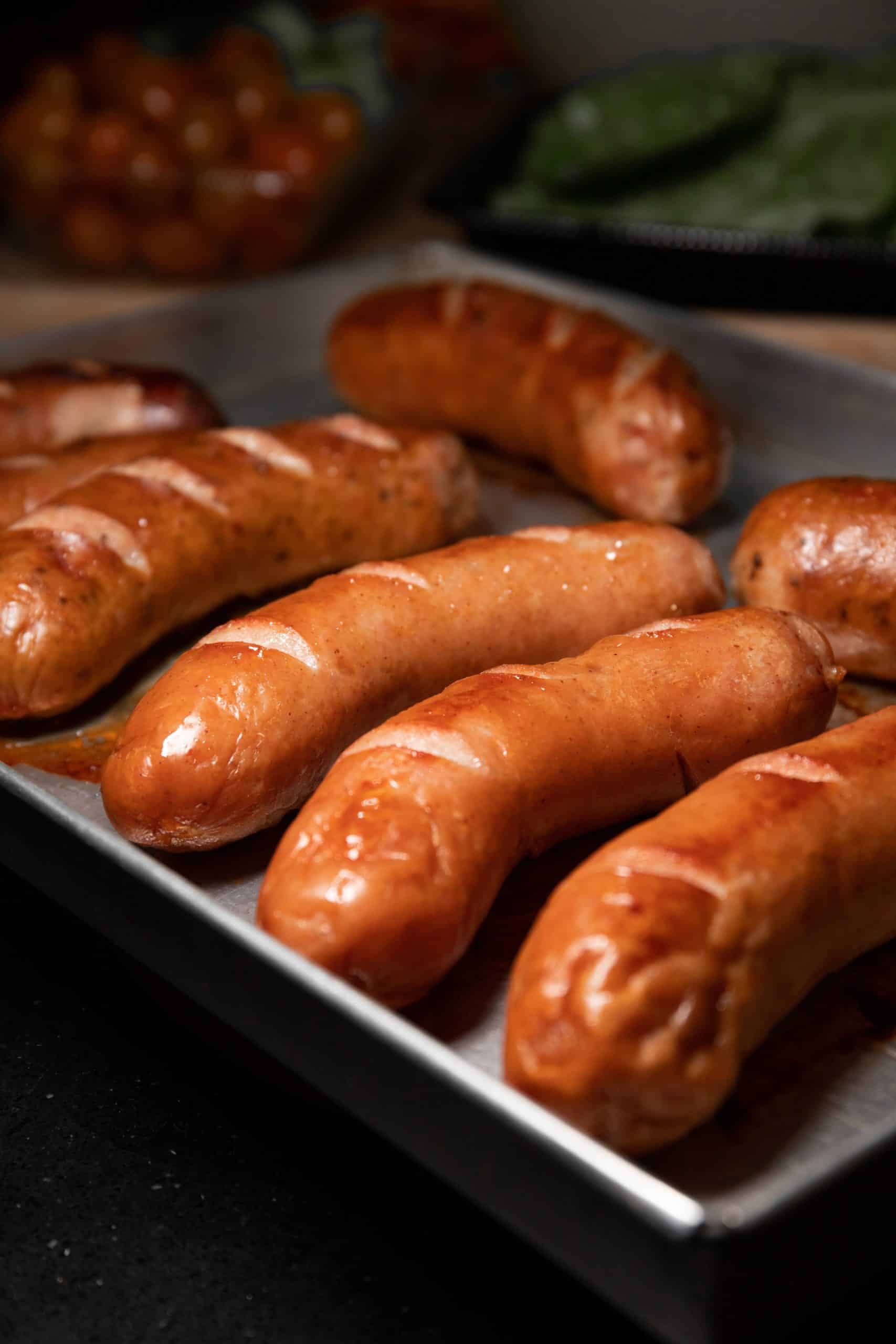 Steamed Andouille Sausages
If you're already partial to the art of steaming foods, then this method will appeal to you. Andouille sausages can be boiled in a saucepan with any liquid you prefer- broth, water, beer, you name it. And if you're a daredevil when it comes to experimenting with flavors, you can combine any of these liquids. Bring it to boil, add the sausages and cover the lid. Then, let it cook for about 10 to 15 minutes, and it's ready to serve.
Pan-Fried Andouille Sausages
Lots of us enjoy sizzling sausages in a hot pan or skillet, and Andouille isn't left out. And if you want it to cook faster, it's best to cut the sausages into smaller slices. Next, heat a non-stick skillet over a medium-high flame, and cook the sausage slices for about 8 minutes. Be sure to turn the pieces occasionally, so all sides cook to doneness. And, if you find slicing it to be a bore, chop the sausages in half or cook as it is. But note that by this way, they'll take almost 10 minutes to cook, under similar conditions.
3. Broiled Andouille Sausages
To some, broiling meat ingredients is the tastiest way to go, and Andouille sausages cook pretty well with such a technique. Set the broiler to preheat, and while you wait, coat the pan with a non-stick cooking spray. Then, put the pan in, making sure it stands a few inches far from the heating element. This way, the sausages don't sear too early. Once it's appropriately set, leave it to cook, occasionally turning until they're brown.
Grilled Andouille Sausages
If you're the type that loves to roast meat on a rack, then you'll be glad to know that Andouille sausages are excellent when grilled. Prepare the grill rack by coating it with cooking oil so the sausages don't stick. Then, set the grill to preheat on high, and when hot, place the sausages on the rack. Turn the Andouille occasionally, so all sides are evenly cooked to brown.
Cooking with Andouille Sausages
Andouille sausages go with a lot of exciting recipes. They're perfect for classic Cajun recipes like jambalaya, gumbo, and even shrimp and grits. The sausages also go well with bean sprouts, lentils, and other legume dishes. Plus, Andouille sausages infuse their smoky flavor to stews, casseroles, seafood dishes, and soups. And the sausages are also a welcome inclusion in pizzas, pies, rice dishes, and pasta.
Andouille sausages can also be served either whole, diced, chopped, or in hotdog buns. Plus, if you're running a barbecue hangout, you can add bits of the sausage to your sauce for an even more robust flavor. You can even serve Andouille sausages as a kebab along with other tasty ingredients like vegetables, tomatoes, chicken, fish, veal, shrimp, and different types of pork sausages.
Print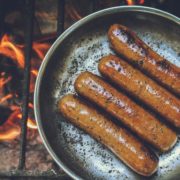 Grilled Cajun Andouille Sausages (4 servings)
---
Four Cajun Andouille sausages, pre-cooked
---
Instructions
Set a grill to high heat and leave it to preheat. Once the grill is hot, oil the grill rack, add the sausages, and cook for about 12 to 14 minutes. Make sure to stir the sausages occasionally, so all sides are cooked to brown and serve as you desire.
Another impressive way to cook Andouille sausages can be found in this video recipe.