Beef has become an important part of everyday cookery for many people and brands all around the world. The bottom round steak is one of the portions of the cow from which beef is obtained. The Bottom Round steak is made from a large piece of meat that is usually used for grilling. It's great for slow cooking or sautéing to get it super tender, and it has a flavor that's comparable to Top Round steak, so it's a great choice for a variety of dishes.
It's no surprise that it's become a favorite for so many people because of the benefits it may bring to each dish. However, given the nature of the recipe, you may wonder if it is simple to prepare. As you scroll down, you'll not only be free of that worry, but you'll also discover simple ways to prepare this delectable meat.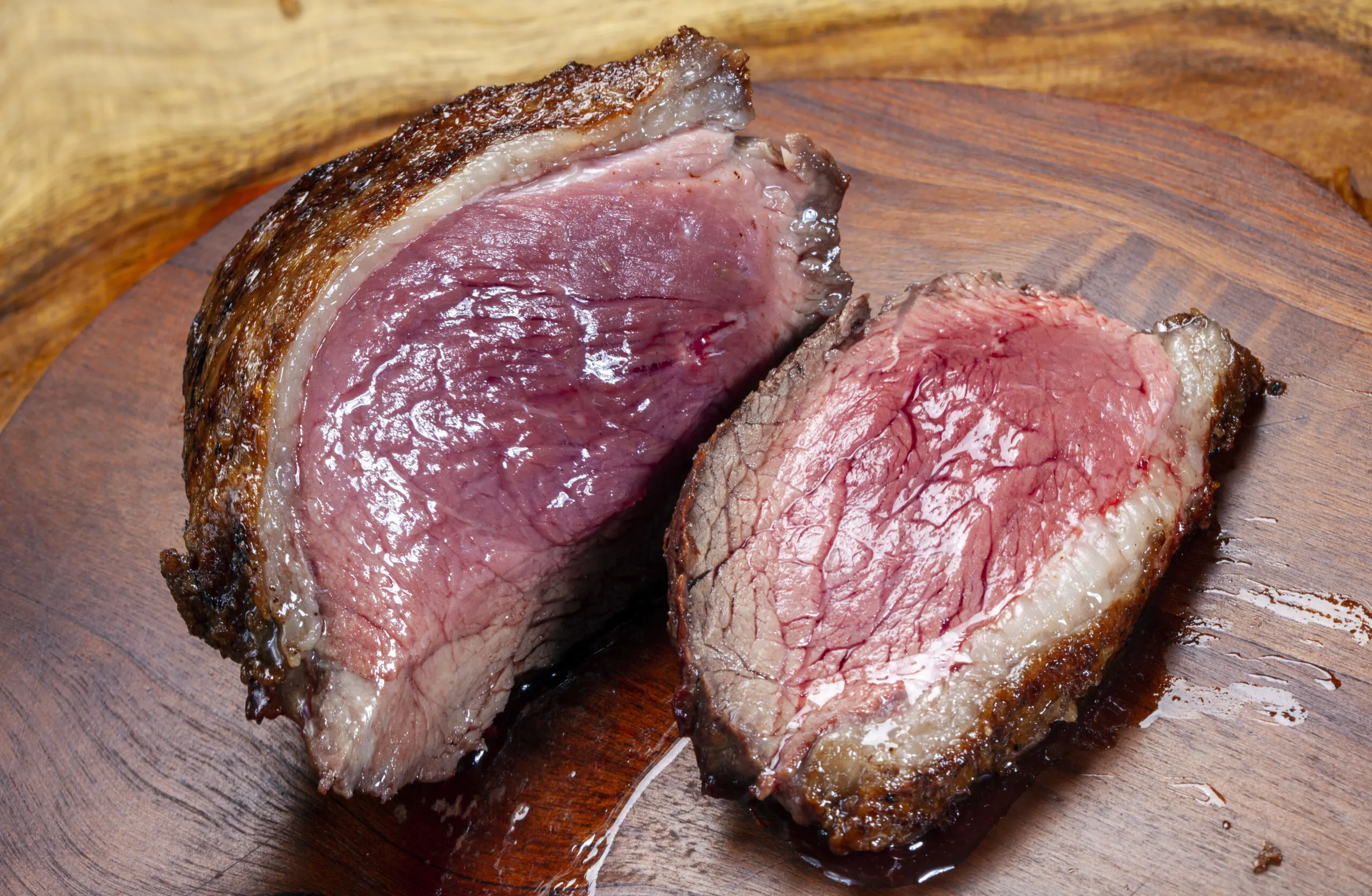 Beef Nutrition Facts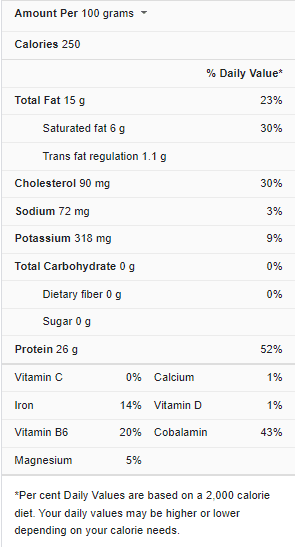 Why Beef Bottom Round Steak?
The following are among the many advantages that the beef bottom round brings to the table when it comes to nourishing and flavoring your meal:
It is cost-effective- Bottom round steak, like all other cuts from the round, has very little fat. This means it has less of the distinctive "beefy" taste identified with costlier steaks like ribeyes and New York strips, resulting in a reduced per-pound price.
It is quite adaptable- Aside from the numerous uses for beef bottom round steak, many people use it to make a great roast beef dish. If you want to try it that way, you can cut it into cube steaks. Bottom steak is difficult to go wrong with.
It's got a tough texture to it- This is a steak that is on the harder side of the beef spectrum. Some people love it this way since it allows them to eat something they enjoy, and since it is firmer meat, it is ideal for some meals that call for tougher meat to be dished up exactly right. You will also be eating something more filling for yourself with this type of beef.
It's also great for grilling- You might be wondering if this steak is suitable for grilling; however, this steak is always suitable for grilling. Toss a few on the grill and invite your pals over to watch the game. You should inform them that the steak will be a little tougher than they are accustomed to. Even so, it's a terrific dish to present to guests who have high hopes for your grilling skills.
Tips for Cooking Beef Bottom Round Steak
Where can you get the best Beef Bottom Round Steak?- Bottom round steak is best purchased at your local slaughterhouse or grocery shop because it is such a cheap cut of meat. Farmer's markets can also be a fantastic source of grass beef, and they can help you develop a rapport with your community breeders that will pay off in the long run.
Most online shops avoid selling lower cuts like round steaks since the delivery costs will outweigh any savings you may obtain from buying a less expensive steak.
Keeping your Bottom Round Steak in the freezer- If you manage to come across a large supply of bottom round steak on sale at the grocery store or from your butcher, you may stock up and keep it in your fridge for weeks.
Bottom round steak can only be kept in the fridge for about a week if vacuum sealed with a decent vacuum sealer. The recommended temperature for preserving beef in the refrigerator is between 34 and 38 degrees Fahrenheit.
Cooking a Beef Bottom Round Steak
We'll quickly move on to some cooking instructions for your beef bottom round steak, especially now that you've seen that you don't need a lot of cooking experience to get it done.
In a Frying Pan
On a cutting board, place the bottom round steaks and pound them flat with a meat mallet. If one end of the steak is thicker than the other, pound it to a uniform thickness so the steak cooks evenly.
For a tender bottom-round steak, marinate your meat. In a bowl with a tight-fitting lid, place the steak. Place the steak in the refrigerator for at least one hour or overnight to marinate in your preferred marinade.
Line the bottom of the skillet with 1 to 2 teaspoons of cooking oil, just enough to lubricate without adding too much fat. Preheat the skillet to medium-high heat. In the hot skillet, place the bottom round steak.
Cook for three minutes on one side or until the steak begins to brown, then flip and cook for another three minutes to brown the other side. Check for doneness by inserting a meat thermometer into the center of the tender round steak.
Remove the steak from the skillet and set aside for at least three minutes to allow the juices to redistribute throughout the meat.
View this post on Instagram
On a Grill
Take the steaks out of the fridge and out of the marinating sauce they've been in. Allow 30 minutes for them to get to room temperature. Remove any extra marinade and pat them dry.
Prepare the grill to medium heat and sear the steak on all sides. Don't overdo it; that's brown, not char. You're only adding color to the meat, not frying it. Set the steaks aside after removing them from the pan.
Cook on low for 6 hours at 200-250 degrees Fahrenheit, then remove from the Crockpot and set aside to rest. Serve with mashed or chipped potatoes and vegetables as a side dish.
Enjoy this delicious Bottom Round Steak that melts in your mouth.
Print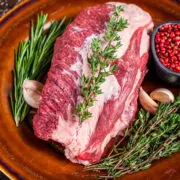 Round Steak Beef and Noodles
---
---
Instructions
To taste, season the meat with salt and pepper. If you're using fresh onion, add it to the pan with a little more oil and cook until it's soft. If using, add the beef foundation (Better Than Bouillon) and dehydrated onions.
Seal the pan with a tight-fitting lid and bake for 1 hour or until the meat is fork-tender in a preheated 350° oven. To make the gravy, whisk together flour and 3 tablespoons of water in a dutch oven over medium heat, stirring constantly until it thickens.
Serve over egg noodles that have been cooked according to the package recommendations. Optional sour cream topping.
Cooking your beef bottom round steak to your desired flavor appears to be a simple procedure. As stated previously, if you follow these procedures, you will be sure to have a delicious steak dinner. You should watch this video for more information on how to prepare the delectable supper.