Red beets have a unique flavor that is sweet and earthy, and if you've found your way here, you probably agree. There are also a number of ways to choose from when it comes to cooking them, and regardless of the method you choose, you can be guaranteed delicious results.
We're here to help if you've got a big batch of red beets and don't know what to do with them. This article will teach you all you need to know and guide you to the best possible results when cooking red beets.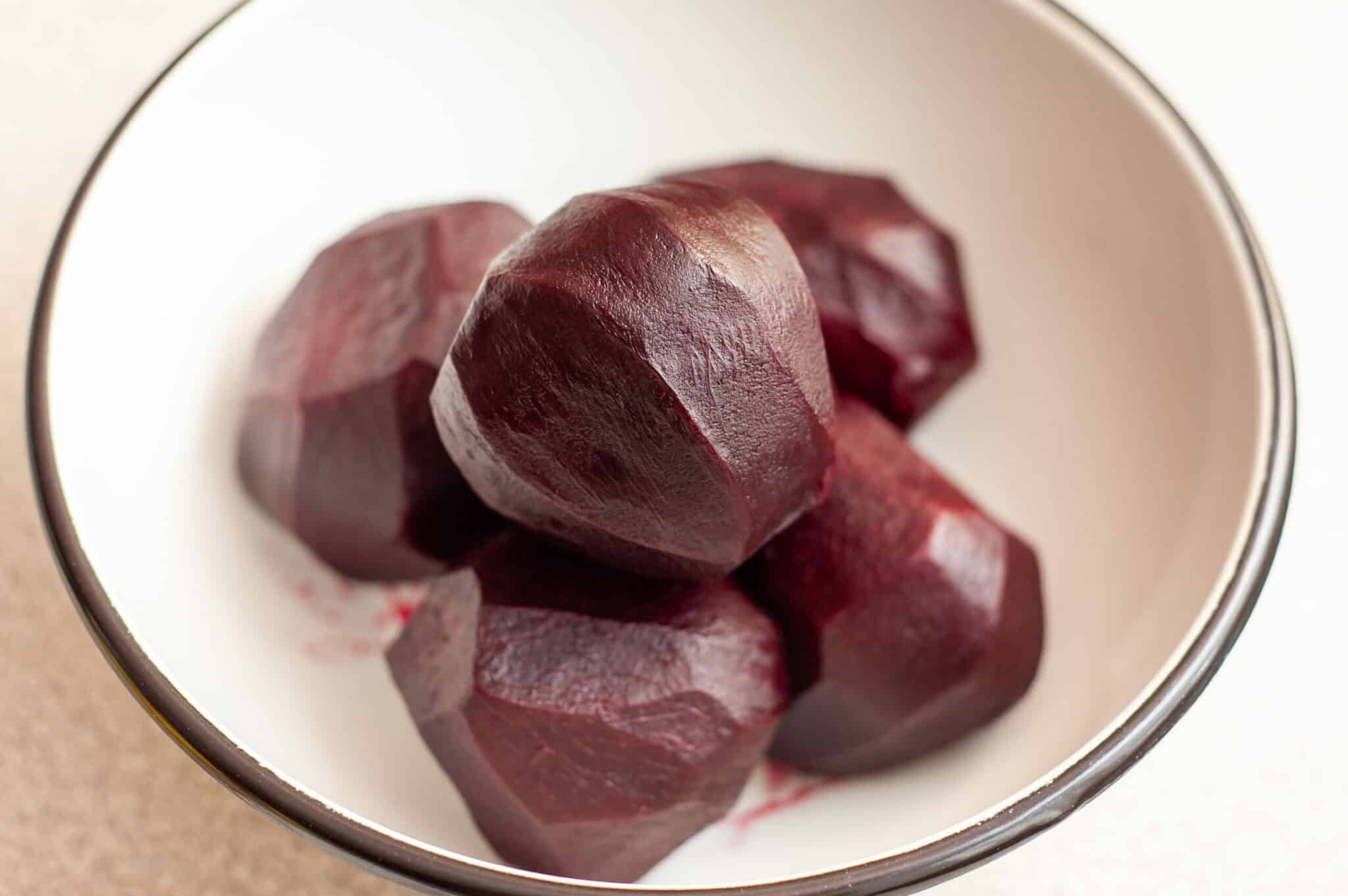 Tips for Cooking Red Beets
Pay attention to the following helpful tips, guidelines, and cooking instructions when cooking red beets:
When buying beets – You can get red beets that still have their greens attached or merely beetroots that have had their greens detached. Beet greens are edible, as well as delightful to eat, and nutritionally dense.
Make sure the leaves are lovely and fresh when buying beets with their greens attached so you may use them as well. Beets without the greens are also excellent. Beetroots keep for a long time, so even if they don't have any greens, don't hesitate to buy them. Simply choose firm beets that are free of defects and soft patches.
Preparing beets for cooking – Remove the leaves from the beets if they are still attached, but make sure to leave about 1 inch of the stalk intact. To remove dirt and sand, clean the beets beneath running water. Rub them clean with a brush if necessary.
Make sure not to peel the beets, and if the long root end is still connected to the beet, don't remove it. Cut it in half if it's too long. Keep the skins of the beets as intact as possible to maintain the nutrients and flavor.
Handle red beets with care – Red beets can stain anything they come into contact with, including your hands, the tabletop, your pricey cutting board, and your kitchen towels. It's important to remember that some stains are irreversible.
You can avoid touching the beet juice by wearing gloves, but if your hands still become red, don't panic; the stains normally disappear after a couple of washes.
When beets are cooked, they become quite hot. So wait till they've cooled before handling them.
Different cooking methods to try – Red beets can be cooked through different methods, some of them have been described before.
Boiling Red Beets: Red beets can be boiled for maximum flavor. Make sure to follow the step outlined below:
Ingredients
1 pound beets, 2.5 to 3 inches in size
8 cups of water
1 tablespoon of vinegar
1 teaspoon of kosher salt
Directions
Leave 2-inches of stem on the beets after trimming the tops. Beets should be washed and dried.
Combine the water, salt, and vinegar in a big pot. Allow the water to reach a boil, then decrease to low heat and cook the beets.
Cook for 30 minutes, or until fork-tender. Once the fruit has cooled, peel it.
Boiling the beets tenderizes them by immersing them in boiling water and cooking them until they are tender. You'll see that the color of red beets leaches into the cooking liquid. To avoid this, several techniques recommend that you leave at least two inches of the stem uncut and add some vinegar to the water.
Steaming Red Beets: Red beets can also be steamed; follow the outlined instructions below to get it done.
View this post on Instagram
Ingredients
1 pound of beets, 2.5 to 3 inches in size
Directions
Remove the tops of the beets and discard them. Clean the beets by scrubbing out the dirt and allowing them to air dry.
Fill a saucepan halfway with water so that it does not go beyond the steamer basket. Fill the pot with the basket and beets. Cover and cook over high heat until the water is steaming.
Steam for 30 minutes, or until beets are fork-tender. Allow the beets to cool before peeling. If preferred, beets can be peeled before cooking.
Either of the methods described above will suffice to cook your red beets to a delicious quality. You can also try the method described in the recipe below.
Cooking Time for Red Beets
The ideal timing guidelines for cooking red beets have been outlined in the table below:
| | |
| --- | --- |
| Cooking procedure | Cooking time |
| Boiling red beets | 30 minutes |
| Steaming red beets | 30 minutes |
| Roasting red beets in the oven at 375 degrees Fahrenheit | 35 to 40 minutes |
Print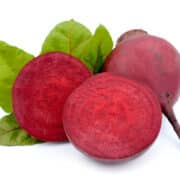 Perfect Roasted Beets (4 Servings)
---
1 ½

pound of beets (about

3

large or

5

small-to-medium)

1 tablespoon

of extra-virgin olive oil

¼ teaspoon

of fine salt, to taste
---
Instructions
Heat up your oven to 375°F and prepare a large, rimmed baking sheet using parchment paper to make cleanup easier. Under running water, scrub the beets properly using a vegetable brush. Keep in mind that there's no need to peel the beets at any point.
Slice off the root of each beet, as well as the slender pointed ends, with a sharp chef's knife to produce a flat surface. Place each beet with the flat side facing down on the cutting board, then cut them in half, and slice them into wedges of equal thickness, about ½ to ¾ inches thick on the broadest edge.
Arrange the beet slices on the baking sheet that has been prepared. Drizzle the olive oil over the beets and season them with salt. Toss the beets until they are evenly coated, then spread them out on the pan in a single layer.
Roast the beets for about 35 to 40 minutes, stirring halfway through, or until a fork pierces the beets with mild pressure. If preferred, season with more salt to taste and serve.
These roasted beets can be served as a simple side dish or dressed up. Fresh dill, goat cheese, chives, and rich balsamic vinegar can all be used in your recipe to get the best possible flavor. You may also use them as a side dish or as a topping for a substantial salad.
If you're interested in trying out more recipe ideas, then you could check out this video recipe.