Butter is a beloved ingredient that plays a starring role in many favorite baking recipes from cakes to quick bread to muffins. But too much of a good thing can pose a problem: The fat found in butter is mostly saturated, the kind that raises LDL ("bad") cholesterol, a contributing factor in heart disease.
Butter tastes amazingly good, and there can be no argument over it, ever. But if you're trying to lead a healthy life with a healthy weight and all your organs in top working order, then butter is likely to be public enemy number one. The reason behind this is simple.
Butter, has 100 calories, 11 grams of fat, and 7 grams of saturated fat per tablespoon (about half the saturated fat you should consume in a day if you're following a 2,000-calorie-per-day diet). Margarine has the same calorie and fat content as butter, but less saturated fat. But it can contain trans-fat, which is also damaging to your heart.
Transitioning to a more plant-based diet and opting for a 'butter' spread made from unsaturated, plant-based fats can be a great way to help improve cholesterol levels, promote heart health, and reduce inflammation. The following are some delicious and nutrient-dense butter substitutes that can help you eliminate butter from your diet while ensuring you always have something to go with your healthy toast.
Healthy Butter Substitute for Toast
If you're making your favorite toast and run out of butter, or if you simply are in the market for a better version of butter, the substitutes in this list below will amaze you. Also, they are all closely related to actual butter and can be substituted for an equal amount without many tweaks to your recipe.
Healthworks Organic Cacao Butter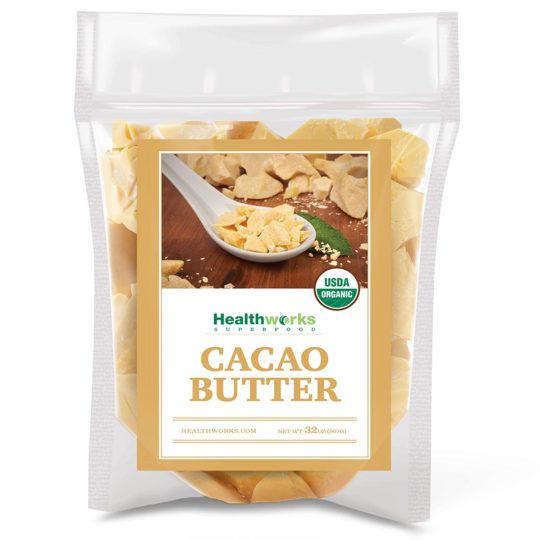 This substitute is made of cocoa beans that are planted sustainably and hand-harvested to assure quality. Cacao Butter is a vegetable fat that is extracted directly from the cocoa bean. It is packed with antioxidants properties, vitamins, and minerals and is often used to make dessert-type dishes. Alternatively, cacao butter can be used to substitute for butter in toast. Like butter, cacao butter melts easily and blends well with other ingredients. Cacao butter doesn't contain any additives or fragrances. It is all-natural, unrefined, non-deodorized, and makes a delicious bite.
Crisco Baking Sticks All Vegetable Shortening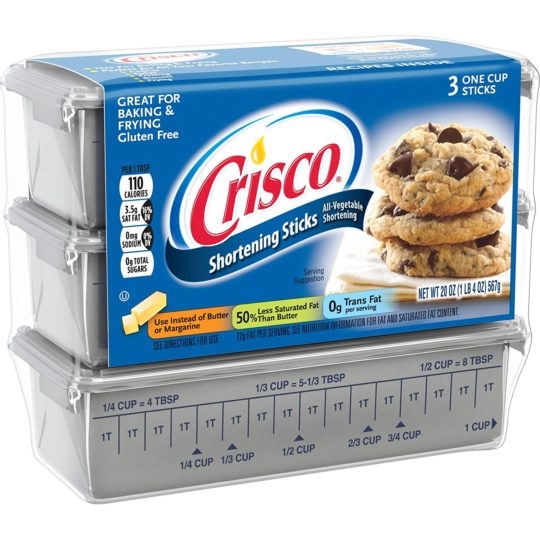 This Crisco vegetable shortening is a perfect substitute for butter in a toast. It shares the same texture and feels as real butter, only without the negative qualities of real butter. It is made from soybeans, fully hydrogenated palm oil, mono and diglycerides, and citric acid as antioxidants. Crisco shortening has 50 percent less saturated fat than butter and 0g trans-fat per serving. It is excellent for frying or baking. What's more? It tastes exactly like butter. You can substitute this product with as much butter as required without fear or guilt.
Marie Sharp's Coconut spread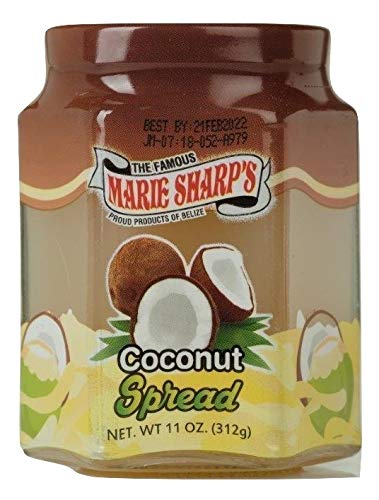 Marie Sharp's coconut-oil spreads contain co­co­nut oil blended with other vegetable oils. They have 3.5 to 5 grams of saturated fat, 50 to 100 calories, and 7 to 11 grams of total fat per tablespoon. You may have heard that coconut oil contains a "healthy" saturated fat called medium-chain triglycerides. But Lichtenstein points out that it contains other types of saturated fat as well. Marie Sharp's coconut spread is made with fresh, organic, coconut and can hold the fort for butter in a toast. However, your toast may have a coconut-y aftertaste. This can be a plus if you don't mind.
Earth Balance Original Buttery spread
Spreads are typically lower in calories, fat, and saturated fat than butter or margarine. Some brands boast that they're made with olive oil or canola oil, but that doesn't mean they have the same nutritional profile as the oils themselves. Most are a blend of the featured oil and other vegetable oils. And all spreads—even those made with olive oil or yogurt.
Earth Balance Original Buttery spread is a healthy alternative to real butter.  It is made with 78% vegetable oil, this smooth buttery spread is great for cooking and baking applications. What's more? It is ideal for spreading on toasts, sandwiches, and crackers.
Miyoko's Vegan Butter
Miyoko's organic cultured vegan butter has been described as a culinary game-changer that brings plant-based buttery goodness to morning toast and beyond. It is totally made from pants and as such is vegan friendly. It tastes just like real butter. Unlike some other vegan butter substitutes, you can use this brand for baking and cooking. Plus, it's also free of palm oil and is soy, lactose, and gluten-free, making it a versatile choice for many cooks.
Benecol Buttery Spread
Benecol Buttery spread is a cholesterol-free substitute for real butter. Benecol buttery spread is not just cholesterol-free, it contains a plant-derived ingredient that actually lowers your cholesterol. This ingredient can be used for all types of cooking – including making the perfect toast. It is made with partially hydrogenated oils and with the addition of wheat and milk, how good is that?
Evaxo Smart Balance Buttery Spread
This spread is dairy-free, gluten-free, and trans-fats-free. But don't think you're buying an empty tub. EvaxoSmart Balance lands a final spot as a healthy butter substitute because the brand loaded their spread with heart-healthy oils, omega-3s, and vitamins, so it tastes yummy and is good for you, too.
It is made of a blend of vegetable oil (canola, palm oil, olive oil), water, 2% salt, pea protein, natural flavor, and fortified with vitamins A and D. this buttery spread is as close to butter as any other on this list. Uses as you would some butter.
Frequently Asked Questions (FAQs)
What is a healthier version of butter?
Olive oil is a healthy substitute for butter when cooking vegetables or meat over the stove. The main type of fat in olive oil is monosaturated fat, a healthier than the saturated fat found in butter. There are many studies that show that consuming olive oil regularly can reduce the risk of cardiovascular diseases.
Which butter is good for weight loss?
Ghee is a form of clarified butter that is also a good source of fat-soluble vitamins like A, D, and K. Ghee is a pure form of fat and contains no casein, making it perfect for dairy-intolerant people.
Can you use regular yogurt as a butter substitute?
It depends on the recipe. Regular yogurt has more liquid than Greek, so you'd need to adjust the amount of liquid in the recipe. Whereas with Greek yogurt I find that there are very few if any adjustments I need to make to the other ingredients. However, if the recipe calls for oil, regular yogurt may work well.
Conclusion
If you're making your favorite toast and run out of butter, or if you simply are in the market for a better version of butter, the substitutes in this list above will do. Also, they are all closely related to actual butter and can be substituted for an equal amount without many tweaks to your recipe.