Looking for a hack recipe that can fix a menu need at every turn? Then, pan-fried chicken drumsticks are your best bet. These delicious darlings release an overwhelming burst of flavor and juiciness at every bite. While you're probably familiar with cooking chicken drumsticks in an oven or air fryer, the stovetop method is one you'll be glad to know. Stovetop drumsticks are a great way to get out of a bind, meet an urgent need, or rough up a quick snack with little effort.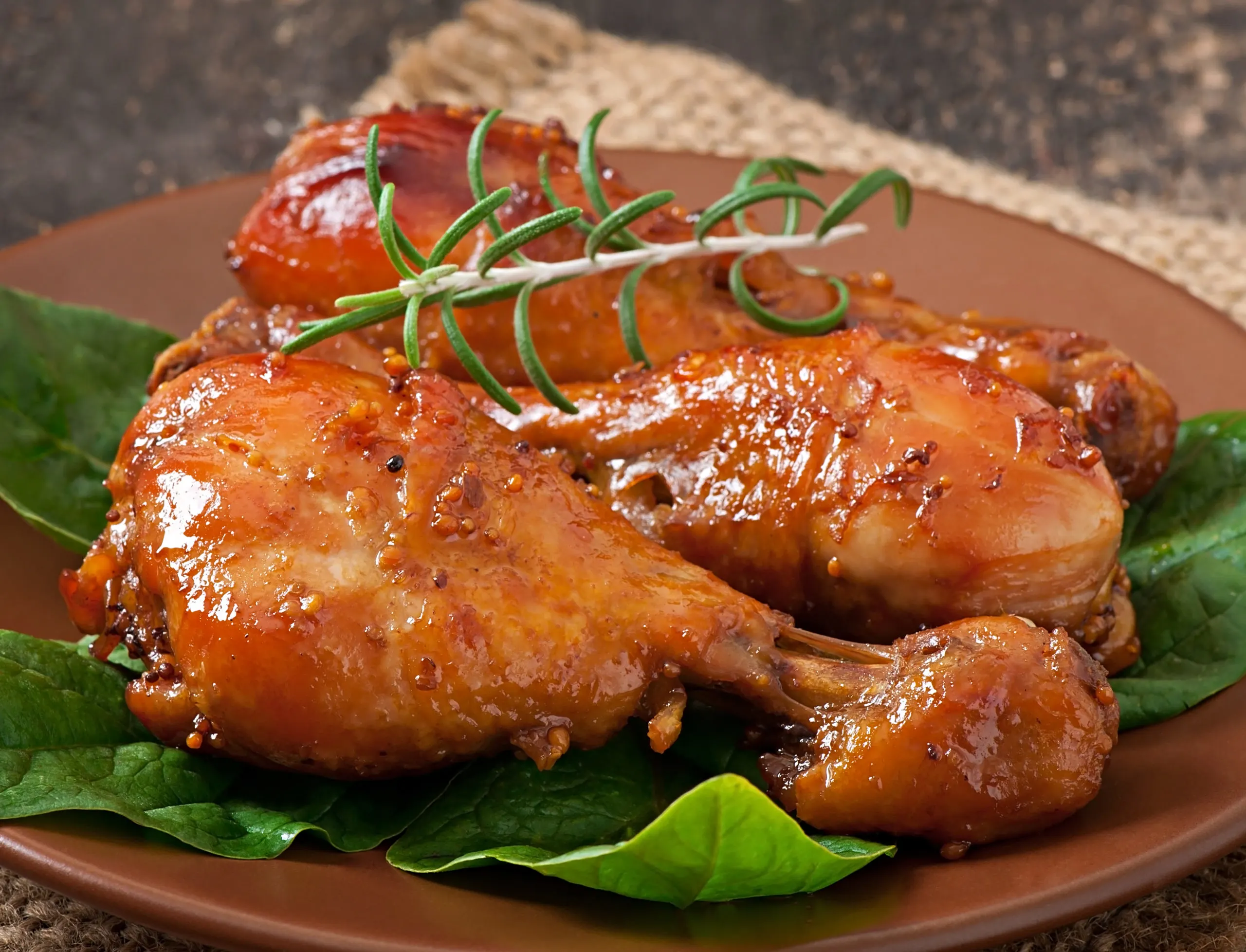 Why Stovetop Chicken Drumsticks?
If you aren't yet sold on why you should cook chicken drumsticks on the stove, then perhaps these perks will help;
Their Time-saver-Stovetop drumsticks go from fresh to crispy well-done in a matter of minutes! So, they're the perfect menu for when you can't spare the extra cooking time.
They're Versatile-You barely have to worry about what to pair with these juicy drumsticks. They go with almost everything, from pasta to vegetables, mashed potatoes, soups, salads, chips, and bread.
They're Easy to Make-Stovetop chicken drumsticks need only enough seasoning and spice to lift the flavor. So, you won't have to hunt for any exotic ingredient or follow a complex cooking routine.
View this post on Instagram

Cooking Chicken Drumsticks on the Stove
Now that you're convinced you should know how to cook yummy chicken drumsticks on a stove, check out these brief steps on how to do it;
Prepare the Drumsticks
It's best to always work with thawed chicken drumsticks for this recipe. But if you've got frozen, try a quick thaw by putting the pieces in hot water for about 30 minutes. And once the drumsticks are defrosted, dry them with paper towels. But if you're dealing with meat taken out of the fridge instead, let it sit at room temperature for 15 minutes before you season them.
Season the Drumsticks
Season the drumsticks with any combination of spices you prefer. You can work with a blend of salt and pepper if you're in a rush. You can also use poultry seasoning, garlic powder, paprika, chili powder, thyme, coriander, or rosemary. Whichever you choose, make sure to rub the mix into the meat.
View this post on Instagram

Prepare the Pan or Skillet
Bring a large pan or skillet (preferably cast-iron) over medium-high heat and add some oil. And when it's hot, place the drumsticks in the pan, making sure there's lots of space between the pieces. This spacing allows the pan to retain enough heat, so the oil cooks the meat to proper brownness.
Cook the Drumsticks
Cook the drumsticks in the skillet for 10 minutes at medium-high heat. Then, when the cooked side is browned, turn the drumsticks and cook the other side simultaneously. You may need to fry them in sets so each piece gets enough heat. And each pack should take about 20 minutes to cook thoroughly, and the meat must reach 165F on a probe thermometer. Check for this temperature by sticking the meat thermometer into the thickest part of each drumstick without touching the bone.
Rest the Drumsticks
Once the drumsticks are ready, transfer them to a rack so any excess oil would drain. Then leave them for about five to 10 minutes, after which they can be served as desired.
Print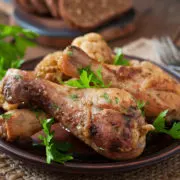 Pan-Fried Chicken Drumsticks (3 to 4 servings)
---
10

to

16

chicken drumsticks, skin-on, thawed

Four tablespoons

butter
Three garlic cloves, finely chopped

Two tablespoons

parsley, chopped

One tablespoon

olive oil

One tablespoon

lemon juice
Zest of

one

lemon
Kosher salt
---
Instructions
Dry the drumsticks with paper towels, and sprinkle them with pepper and salt. Make sure to rub the spice into the meat and let it sit for a few minutes.
Set the skillet on medium-high heat, and add the oil and two tablespoons of butter. Heat the pan until the butter foams, and add the drumsticks. Brown each piece on all sides and move them to a plate.
Turn the heat down to medium-low and return the chicken to the pan. Place the lid and cook for about 20 to 25 minutes, making sure to turn each drumstick occasionally. Then, pour the rest of the butter along with the juice, zest, and garlic.
Toss the pan gently, so the mixture coats the drumsticks. Then, set the pan down and leave the meat to rest. Serve with the parsley sprinkled on top.
You can also watch this video for another way to cook chicken drumsticks on the stove.