Not many legumes are as great from the can as garbanzo beans. Also called chickpeas, these beans are tasty and a rich source of proteins. Garbanzo beans are great for tons of recipes, and the canned types offer great convenience due to their fast cooking. And they're a fantastic addition to beef, chicken, ham, turkey, fish, pasta, and salads.
When making a side dish with garbanzo beans, you may worry if you have to seek fresh ones. And when you come across the canned version, you may fear that it won't be as healthy. But this feeling is far from true, as canned garbanzo beans are still as nutritious as fresh. And you can make them as easy as you're hoping they'll be.
Garbanzo Beans Nutrition Facts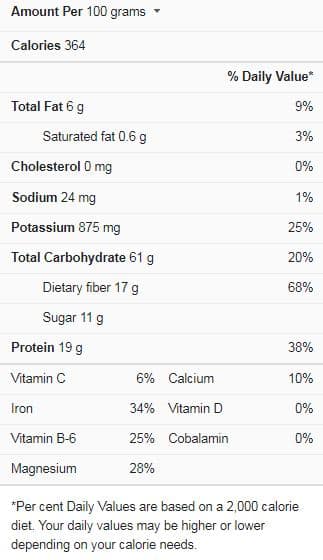 Preparing the Canned Garbanzo Beans
The first step to cooking canned garbanzo beans or chickpeas is to drain them in a colander. Pour the entire container into the strainer and lightly shake it so the gooey liquid is entirely gone. Then rinse the chickpeas under running water for a few minutes until you're sure all the goopy liquid is gone. You want to remove this fluid as it's starchy and high in sodium. To ensure the process is faster, gently roll the garbanzo beans with your hands in the filter as they rinse.
Cooking Canned Garbanzo Beans
Once the garbanzo beans are thoroughly washed, the next step is to decide how to cook them. And you go about it in three ways; on the stovetop, in the oven, or in a microwave.
On the Stove- Pour the washed garbanzo beans into a pan, ensuring they're in one layer. This state is the best way to cook the chickpeas, and if your pan doesn't allow it, get a larger one. Once the garbanzo beans are appropriately sorted into one layer, add enough water to submerge the beans. Then, cook the garbanzo beans over medium heat for five minutes, ensuring the water doesn't spill over as it boils. Once the time is reached, drain the beans in a strainer and serve them plain. You can also add chickpeas to your sauces and salads.
In the Oven-After washing the garbanzo beans, be sure to dry them with paper towels, as they'll be roasting in the oven. Also, set the oven to preheat at 365F as you dry the chickpeas. Once they're dried, spread the chickpeas on a large baking pan, ensuring they're on one layer. Then, drizzle the beans with cooking oil and season moderately. Roast the garbanzo beans for one hour or until they turn crisp. Then, let them cool and serve as desired.
In the Microwave-Toss the garbanzo beans in a bowl with olive oil, making sure the chickpeas are evenly coated. Then, season the beans moderately with any spice mix or dry dressing of your choosing. Make sure the garbanzo beans are tossed as you season, so the flavoring spreads to every pea. Spread the beans in a microwave-safe plate, ensuring they lie on one layer and don't overlap. Then, cook in the microwave for three minutes, and stir so other peas are exposed for cooking. Microwave the beans again for another three minutes, watching the plate closely. And once the chickpeas are ready, take them down and serve as desired.
View this post on Instagram

More Cooking Tips
You can store garbanzo beans to eat later after cooking. Boiled and roasted chickpeas stay in the fridge for up to a week. But microwaved garbanzo beans stay best for only two days.
For quicker cleaning, line the baking tray with parchment paper before putting the garbanzo beans on it.
Olive oil is perfect as a drizzle for roasting, but you can also use canola, avocado, or sesame oil.
Print
Boiled Garbanzo Beans (2 servings)
---
A can of chickpea or garbanzo beans drained and rinsed
One slice of bacon, cut into six pieces

½ cup

water

½ teaspoon

black pepper

½ teaspoon

onion powder

½ teaspoon

garlic powder

½ teaspoon

kosher salt

¼ teaspoon

cayenne pepper
Green onions, for garnish
---
Instructions
Cook the bacon pieces in a medium saucepan until they're crispy. Then, add the garbanzo beans with water and seasonings.
Stir the mixture and let it cook at medium heat for four minutes. Then, serve garnished with green onions.
Another method of cooking garbanzo beans from the can is shown in this video.