Cabbage is a versatile vegetable that may be used as a side dish or a main course, and it also doesn't take much to make it tasty. Basically, when you are armed with the knowledge of the right cooking method and one or two helpful tricks, cooking cabbage turns into a fun experience that produces delicious results.
We have described the easiest ways to make cabbage recipes in this article, which we're sure you'll find to be quite straightforward to follow. Also, take note of our tips, recommendations, and timing guidelines to get the best out of your cooking.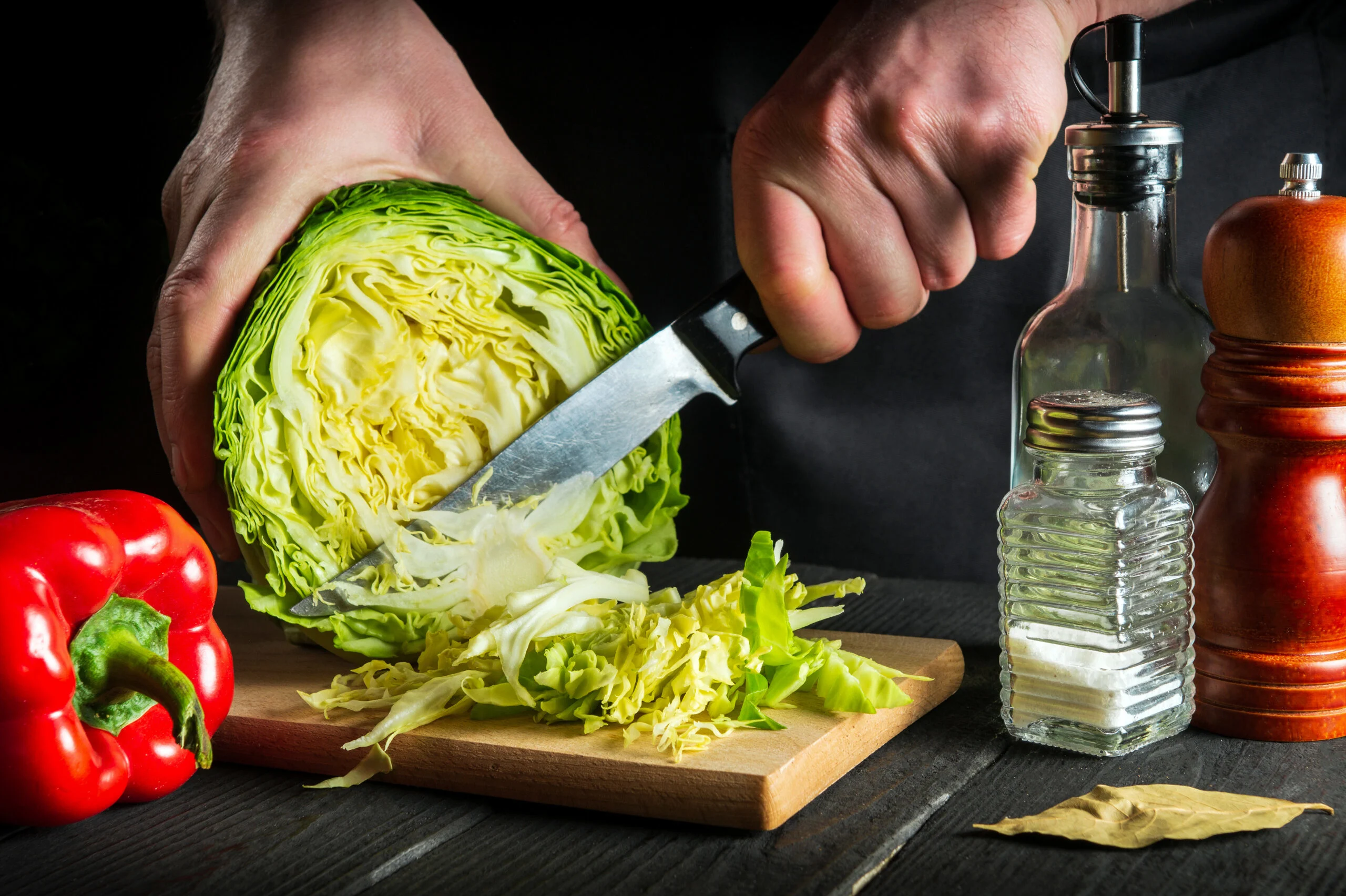 Cabbage Nutrition Facts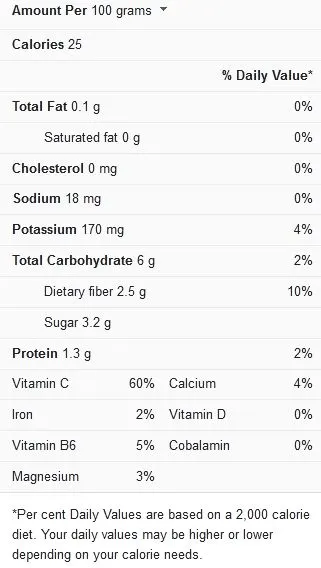 Tips for Cooking Cabbage
If you want the best results when cooking cabbage, then you should pay attention to these tips:
Different kinds of cabbage to choose from – Cabbage comes in a variety of shapes and sizes, and it belongs to the brassica family, which also includes cauliflower and kale. Red, Savoy, spring, and white cabbage varieties are all readily available to choose from.
The purple leaves of red cabbage are firm, closely packed, and shiny.
White cabbage has a similar texture to red cabbage, but its leaves are much lighter, and its flavor is sweeter.
Savoy cabbage leaves are wrinkled and wavy, becoming lighter towards the middle.
The leaves of spring cabbage are softer and form a point rather than a circular shape.
They can all be served raw in salads like coleslaws, but they can also be cooked quickly, such as in stir-fries. They can also be steamed or cooked slowly (braised) and used in soups and stews.
Note on appropriate quantity to cook – Depending on how many people you want to feed and how you want to cook, there are two ways to prepare cabbage.
If you're only serving a few people or need to preserve the leaves whole for a recipe, peel the leaves off individually, take what you need, and put the remaining cabbage back into the refrigerator, ensuring that it is wrapped up. The leaves can then be used whole or shredded as needed. You may not want to use the outer leaves depending on how old the cabbage is, especially if they are bruised, blemished, or broken. They can be composted if they aren't suitable for stock.
Because the central vein in each leaf is hard, especially on the outer leaves, you may want to cut it out as well, especially if you want to cook the cabbage quickly because this area is dense and takes a long time to cook.
To serve a larger group, cut the cabbage in half or quarters, lay it cut-side down on a cutting board, then chop or shred the leaves. You may want to chop out the tough section of the stem or core first for harder cabbages, such as red or white cabbages.
Cooking Methods for Cabbage Recipes
There are various methods to choose from when attempting to cook cabbages. We have described some of these methods below:
Steaming
Spring green cabbage and Savoy cabbage are the best choices for cooking. Simply place the shredded cabbage in a steamer and cook for 5 minutes or until soft.
Boiling or Blanching
The boiling or blanching process of cooking cabbages works for all cabbage varieties.
First, fill a big pan with water and add the cabbage leaves or shredded cabbage.
Bring to a boil and cook for 3-5 minutes, or until the cabbages are cooked.
Cover with water and boil for 3 minutes to blanch (they may be sautéed or fried afterward). To refresh the leaves, submerge them in cold water.
View this post on Instagram

Frying
The frying method also works for all cabbage varieties.
First, remove any tough leaf stems from half a head of cabbage and shred the leaves.
Heat 2 tablespoons of vegetable oil in a wok, then add the cabbage and 2 sliced cloves of garlic.
Stir-fry until the cabbage wilt, then add 75ml of vegetable stock to the pan. Cook, covered, for 3 minutes, or until the cabbage leaves are just tender.
Braising
Red cabbage and white cabbage are the best choices when braising cabbages. To braise cabbages, follow these steps:
Slice one large onion finely, then in a heavy-based, flameproof casserole dish, combine with 50g butter or 50ml olive oil.
Cook the onion for about 5 minutes over medium heat, stirring constantly.
Remove the core and finely slice the leaves from a 750g cabbage.
Toss everything together in the casserole dish and simmer on low heat while peeling and slicing 1 apple.
Combine 1 teaspoon of juniper and 1 teaspoon of caraway seeds in a small bowl, then add to the pan with the apple slices.
Season with salt and pepper, then pour in 500ml of cider, red wine, or water.
Stir thoroughly, reduce to low heat, cover, and cook for 20 minutes.
You can choose any preferred method for cooking cabbage and enjoy simple cabbage recipes as a side dish or part of the main dish.
Cooking Time for Cabbages
The ideal timing when cooking cabbages depends on the method you choose to employ. However, you can follow the guidelines in the table below:
| | |
| --- | --- |
| Cooking method | Cooking time |
| Steaming | 5 minutes |
| Boiling or blanching | 6 to 8 minutes |
| Frying | 3 minutes |
| Braising | 25 minutes |
Print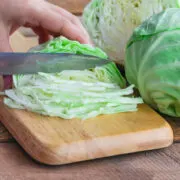 Boiled Cabbage (8 Servings)
---
---
Instructions
Remove any cabbage leaves that are discolored. To keep the wedges together, cut the head of cabbage in half and cut each half into 1 1/2″ wedges, leaving the root intact.
A big saucepan of salted water should be brought to a boil. To add flavor to the boiling water, add bacon fat or bacon.
Put the cabbage wedges into the water and boil for 8-12 minutes, or until cabbage wedges are tender.
Drain well, sprinkle with butter, and season to taste with salt and pepper
There are some recipe notes to take note of:
For added taste, broth can be used instead of water.
If desired, top with crispy bacon bits.
If preferred, the cabbage can be sliced into 1″ strips rather than wedges.
Notes
These boiled cabbages make for a mouthwatering meal and can be enjoyed with your family as a healthy dish. The entire duration for making this recipe is 13 minutes, including 5 minutes prep time and 8 minutes cook time.
If you're in need of more ideas to cook cabbage, then check out this video recipe.