Pork chops are incredibly flavorful and quick to prepare, and this makes them an excellent meal choice any time, any day. Even though pork chops are undeniably delicious, you'll agree that they can be a little dry at times. This is usually based on their thickness and the length of cooking time among other factors.
This is why we've outlined a perfect way to consistently achieve juicy pork chops. In this article, we've provided you with the appropriate cooking instructions for 1-inch pork chop pieces. We've also provided a few recommendations, so make sure to pay attention to all the tips and guidelines for the best possible results with your recipe.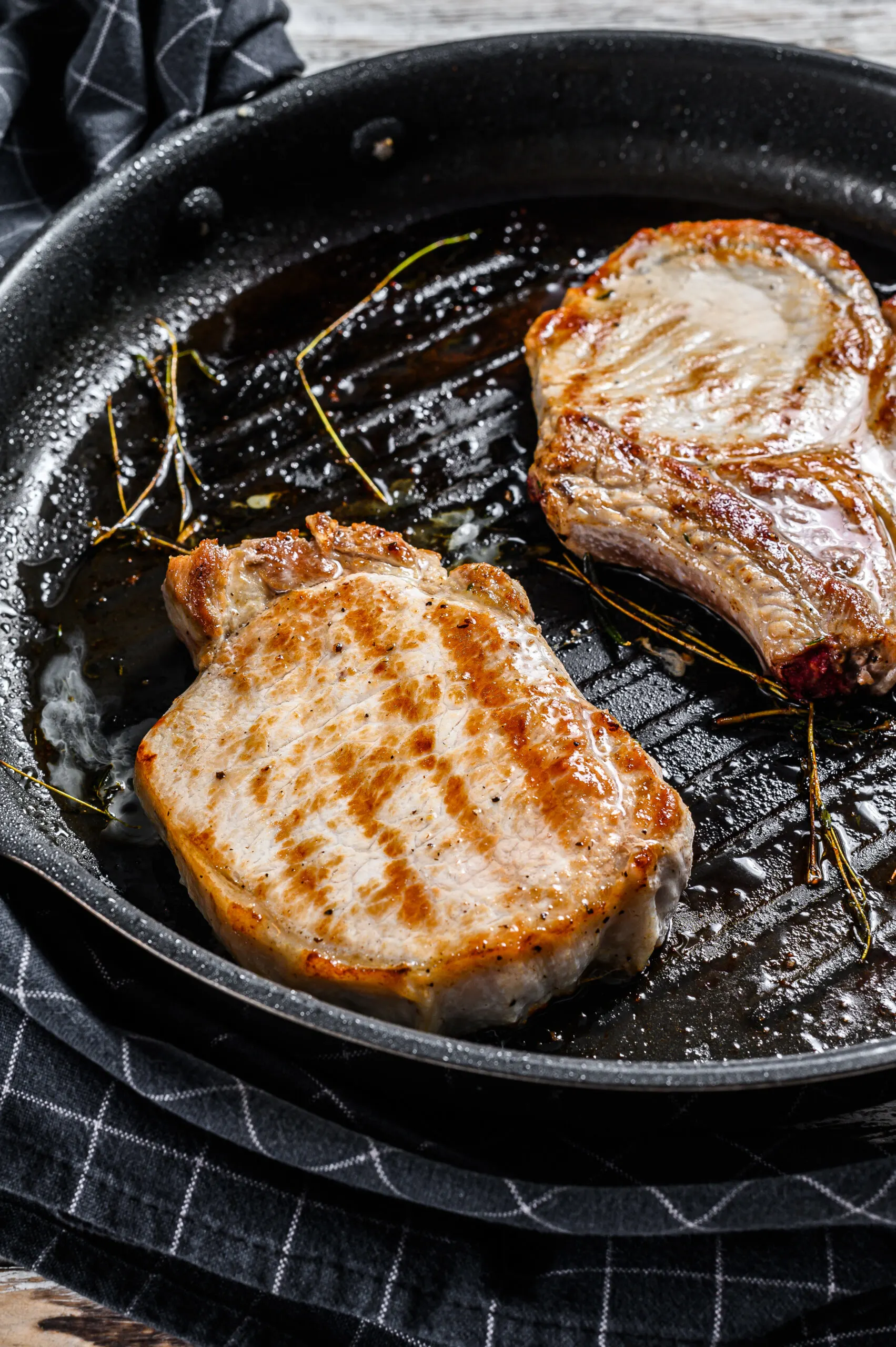 Pork Chops Nutrition Facts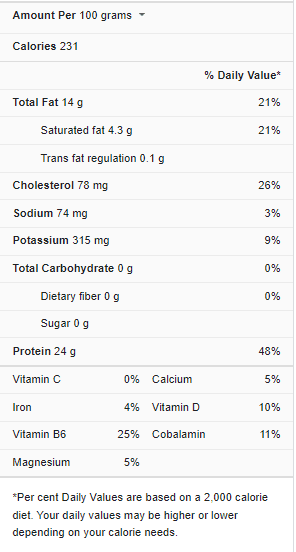 Tips for Cooking 1 inch Pork Chops
We have provided a number of helpful tips below to help you get delicious results when cooking 1-inch pork chops:
Brine your pork chops – You'll find that your pork chops will really benefit from a good brine in terms of flavor. Follow these easy steps to bring them:
Set a kettle to boil for 4 ½-pound pork chops. 4 tablespoons of table salt should be poured into a shallow dish afterward; ensure that this dish is large enough to fit all the pork chops in a uniform layer without overlapping
Fill the dish with two cups of hot water from the kettle. To dissolve the salt, stir well.
2 cups of cold water can be added afterward to bring the water to room temperature. Flavorings such as black pepper, minced garlic, or ginger root can also be added. Stir the mixture afterward.
Toss in the pork chops. They should be submerged thoroughly in the liquid. If that doesn't work, try a different-sized container or pour some extra salt solution (dissolve one tablespoon of salt into 1 cup of water to make the salt solution).
Refrigerate the brined pork chops for between 30 minutes and 4 hours, but no longer.
Timing your cooking – Boneless vs. bone-in pork chops, as well as oven temperature, are the two key factors that influence baking time for pork chops in general. Pork chops that have pan-seared require a few minutes less baking time, whereas breaded pork chops will typically require an additional 2 to 4 minutes.
Cooking 1-inch pork chops in the oven typically takes between 8 and 15 minutes depending on the temperature of the oven.
Cooking Time for 1 Inch Pork Chops
The ideal timing guidelines to adhere to when cooking 1-inch pork chops have been described in the table below:
| | |
| --- | --- |
| Cooking procedure | Cooking time |
| Cooking 1-inch pork chops in the oven at 375 degrees Fahrenheit | 8 to 15 minutes |
Print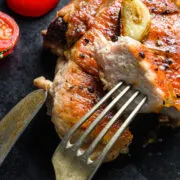 Juicy Oven Baked Pork Chops (4 Servings)
---
---
Instructions
Remove the pork chops from the fridge and season them on both sides using salt and pepper — you should ideally use just under ¼ teaspoon of fine salt for every piece of pork chop. Allow 30 minutes for the chops to rest afterward.
Allow your oven to heat up to a temperature of 375°F (190°C).
Over medium-high heat, heat the oil in a big oven-safe skillet (a cast iron pan for instance). Pat the pork chops dry and add them into the pan as immediately the oil gets hot and shimmering. Cook the pork chops for about 2 to 3 minutes until they're golden. Sprinkle half of the thyme all over the surface of the pork chops as it sears while facing up in the pan.
The seared side of the pork should now be facing up. (If the pork chops have a fattier side, hold them down with kitchen tongs, making sure that the flat side is facing down until they sizzle and brown slightly, this should take about 30 seconds.)
Distribute the rest of the thyme over the pork's already charred side. Cover the chops with lemon wedges, then cover loosely using foil or parchment paper which you should tuck around the pan. To finish cooking, place the skillet containing the pork chops in the oven. (Move the pork chops into a baking dish if you don't have an oven-safe skillet to use.)
Bake the pork chops for 8 to 15 minutes, or till an instant-read thermometer inserted into their thickest portion registers 145 degrees F. (Because cook time tends to vary depending on chop thickness, start checking at 5 minutes and progress from there. Ensure to check the chops every 2 minutes.) If you don't have a thermometer, the chops are done when you cut into them and their juices run clear.
Place the pork chops on a plate and cover them with aluminum foil. Allow 5 minutes for the meat to rest. Top with roasted lemon wedges, fresh herbs, and a teaspoon of pan juices.
Notes
Recipe Notes: To make an optional pan sauce to accompany your deliciously baked pork chops, follow these steps:
While you're letting the pork chops rest when they're out of the oven, heat 1 cup of chicken stock, 2 tablespoons of brown sugar, honey, or maple syrup, and the juice gotten from the roasted lemon wedges. Heat this mixture in a skillet over medium-high heat. Scrape the pan's base with a wooden spoon to release any trapped pork chunks.
Bring the mixture to a low simmer and cook it until the liquid has been reduced by half. Taste it, then add some salt or a bit more sugar, maple syrup, or honey as needed.
Remove the skillet from the heat and whisk in one tablespoon of butter once the sauce has stopped simmering.
Serve this sauce with your pork chops.
Pork chops baked in the oven make for a really quick, easy, and healthy meal option. Following our cooking instructions and timing guidelines will help you produce pork chops that are flavorful, juicy, and tender, while involving minimal effort. You should also try out our seasoning suggestions, such as the roasted lemon wedges, or use your favorite spice blends instead.
If you'd like to see more inspiration for getting delicious results with 1-inch pork chops, check out this video recipe we've recommended for you.