Although ham can appear intimidating to prepare, it should not be because it is virtually always pre-cooked. When it comes to cooking ham, especially boneless ham, most of what you're doing is heating it and introducing flavor. This is why ham makes for a terrific meal option for entertaining guests.
If you've never worked with boneless ham before, this article will show you all you need to do to get flavorful results. Also, take note of our timing guidelines to ensure that you don't overcook or undercook your ham.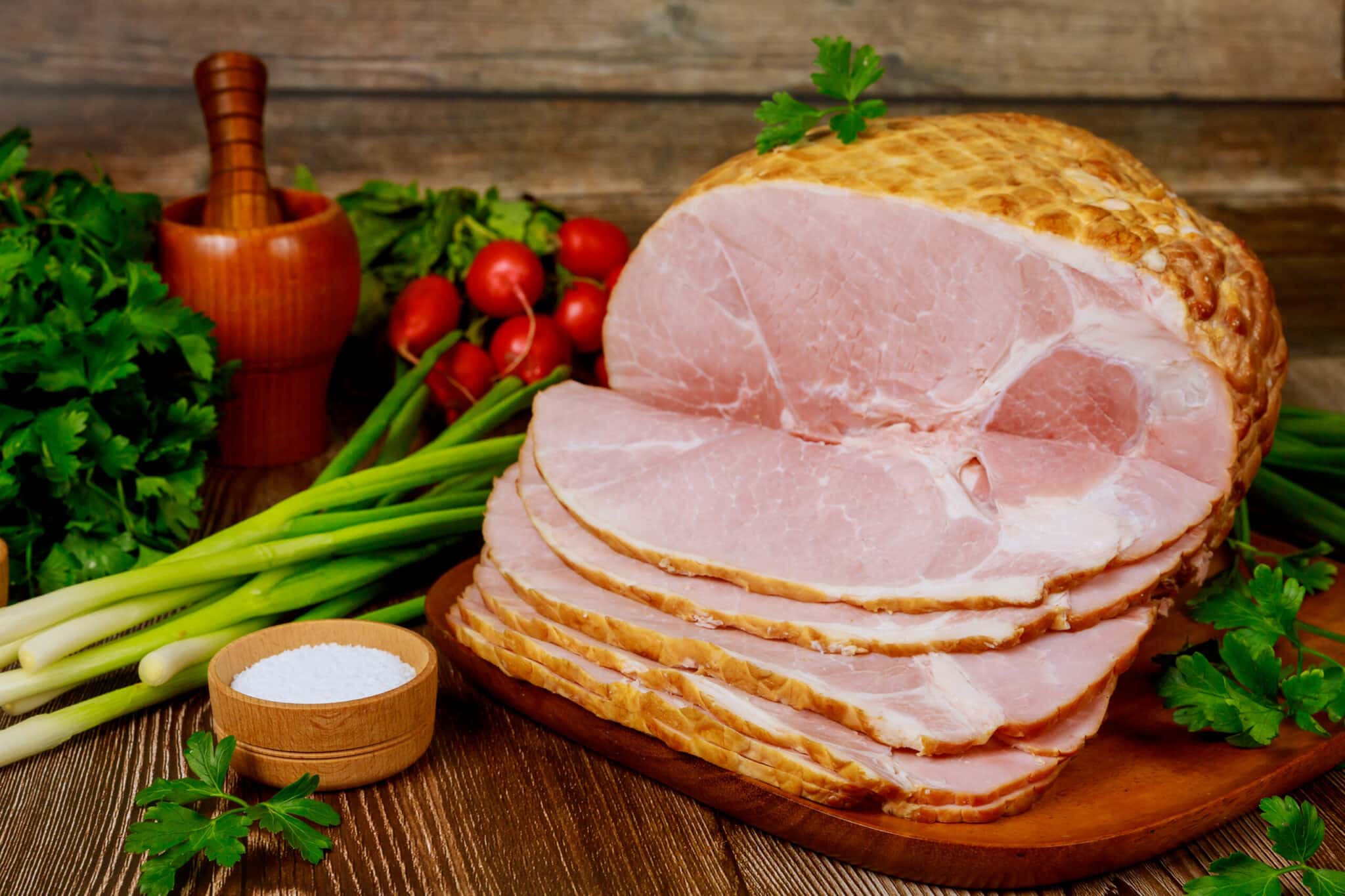 Ham Nutrition Facts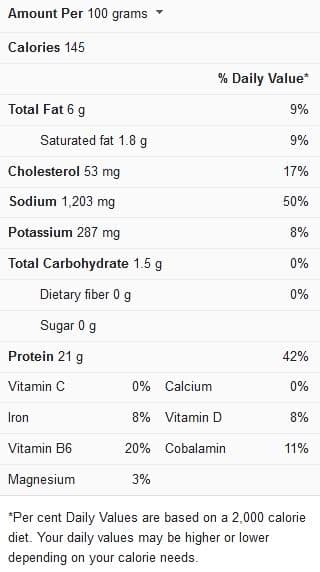 Tips for Cooking a Boneless Ham
The following tips have been compiled to ensure that the cooking process for your boneless ham recipes is easy and so that you'll always obtain desirable results:
Choosing a ham – There are various hams available at any time. Typically, the three forms are spiral sliced hams, bone-in unsliced hams, and boneless hams. Unsliced hams with the bones left in will allow you to cut the ham slices to your desired thickness. The bone is typically removed from boneless hams, and the ham is pushed back together during the curing process to achieve a similar shape to the way it was before. Boneless hams can sometimes have a different texture than typical hams.
Why you should choose a boneless ham – Boneless hams are typically easy to slice and cook (heat up is a correct term because they are technically already cooked) because they're smaller and don't have a bone to contend with. Bone-in hams are occasionally spiral-sliced to make things easier, but you still have to deal with that nasty ham hock.
If you're hosting a holiday feast for the first time or consider yourself a novice cook, go with a boneless ham. It's a lot less work, and there's plenty of meat to go around.
Ideal timing – A spiral-sliced ham should be heated to 140 degrees Fahrenheit with about 10 to 15 minutes of cooking time per pound of boneless ham. You should preheat the oven to 350 degrees and calculate that a 10-pound ham (for instance) should take around 1½ to 2 hours to cook completely.
Ideas for glazing – You can prepare a glaze using honey, brown sugar, and maple syrup if you want. When it comes to ham recipes, these sweeteners are a must-have. For a little extra kick, include a dash of dijon mustard and black pepper. You can also add ¼ teaspoon of ginger or cloves if desired.
How to make it ahead – It is possible to cook your ham ahead of you need it. Follow these instructions to achieve this:
Cook the ham completely according to the directions in the recipe you're following.
Allow the cooked ham to cool completely.
Transfer all of the pan juices into an airtight container and refrigerate.
Wrap the ham entirely in foil after covering it with parchment paper. Refrigerate the ham until you're ready to use it. This can be done up to a few days before the ham is served.
Take the ham out of the fridge the next day and bake it for about an hour at 160°C/320°F in a preheated oven.
Warm the saved pan juices in a saucepan. While the ham is warming, brush it with the hot pan juices. This ensures that the ham is well coated and cooked.
View this post on Instagram

Cooking Time for a Boneless Ham
The ideal timing guidelines to follow for boneless ham recipes have been outlined in the table below:
Cooking Procedure
Cooking Time
Cooking a boneless ham in the oven at 350 F
10 to 15 minutes per pound
Print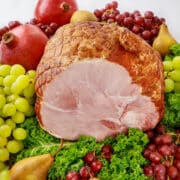 Pineapple Brown Sugar-Glazed Boneless Ham (12 Servings)
---
One

8

-pound boneless fully-cooked, smoked ham

One tablespoon

of whole cloves, optional
Two

20

-ounce cans of pineapple slices in juice

20

maraschino cherries

2 cups

of honey

2 cups

of firmly-packed light brown sugar
---
Instructions
Allow 30 minutes for your ham to come to room temperature. Set your oven's temperature to 350 degrees Fahrenheit and let it preheat.
On a chopping board, position the ham. Score the top and sides with a sharp paring knife in a diagonal cross-hatch pattern, approximately ¼-inch deep. If using them, press the cloves into the ham at the intersecting points of the cuts. Place the ham on a rack in a roasting pan, with the scored side facing up.
Drain and save the juice from the pineapple rings. Using toothpicks, secure the cut pineapple pieces all over the ham. Using a toothpick, secure a maraschino cherry in the center of each slice of pineapple.
Fill the bottom of the pan with ¼-inch water and cover the ham loosely using a piece of foil. Roast the ham for 1 hour, or until an instant-read thermometer placed in its thickest part registers 130°F.
In a large saucepan placed over medium heat, mix the honey, brown sugar, and saved pineapple juice. Bring this mixture to a simmer and cook, ensuring to stir periodically, for 25 to 30 minutes, or until it develops a thickened, syrupy consistency and the volume is reduced to about 3 cups. Set this mixture aside afterward.
Raise the oven's temperature to 425 degrees Fahrenheit.
Remove the foil piece covering the ham and brush a third portion of the glaze all over it. Add extra water if all of the water in the roasting pan has evaporated. Continue baking the ham for another 15 minutes.
Again, bake for another 15 minutes after brushing on the last third portion of the glaze.
Spread the remaining glaze over the ham and cook it for another 15 minutes, or until the glaze is lustrous and the ham's skin is dark golden brown and crispy.
Allow for a 15-minute rest before slicing.
This recipe takes an entire duration of 2 hours and 30 minutes to cook, including an active cook time of 1 hour and 45 minutes. There are several other ideas to adopt for boneless ham recipes, and one particularly great one is this video recipe.