If you're simply cooking a few slices of bacon, it might make sense to pan-fry it. But for larger quantities of bacon, you'll find that cooking them in the oven is the most ideal – and certainly the most convenient – option. The bacon cooks evenly and crisps up wonderfully when cooked in this manner.
In this article, we'll show you the best ways to cook bacon in the oven, especially when choosing to use a temperature of 350 degrees. Also, watch out for helpful tips, recommendations, and suggestions that guarantee desirable results.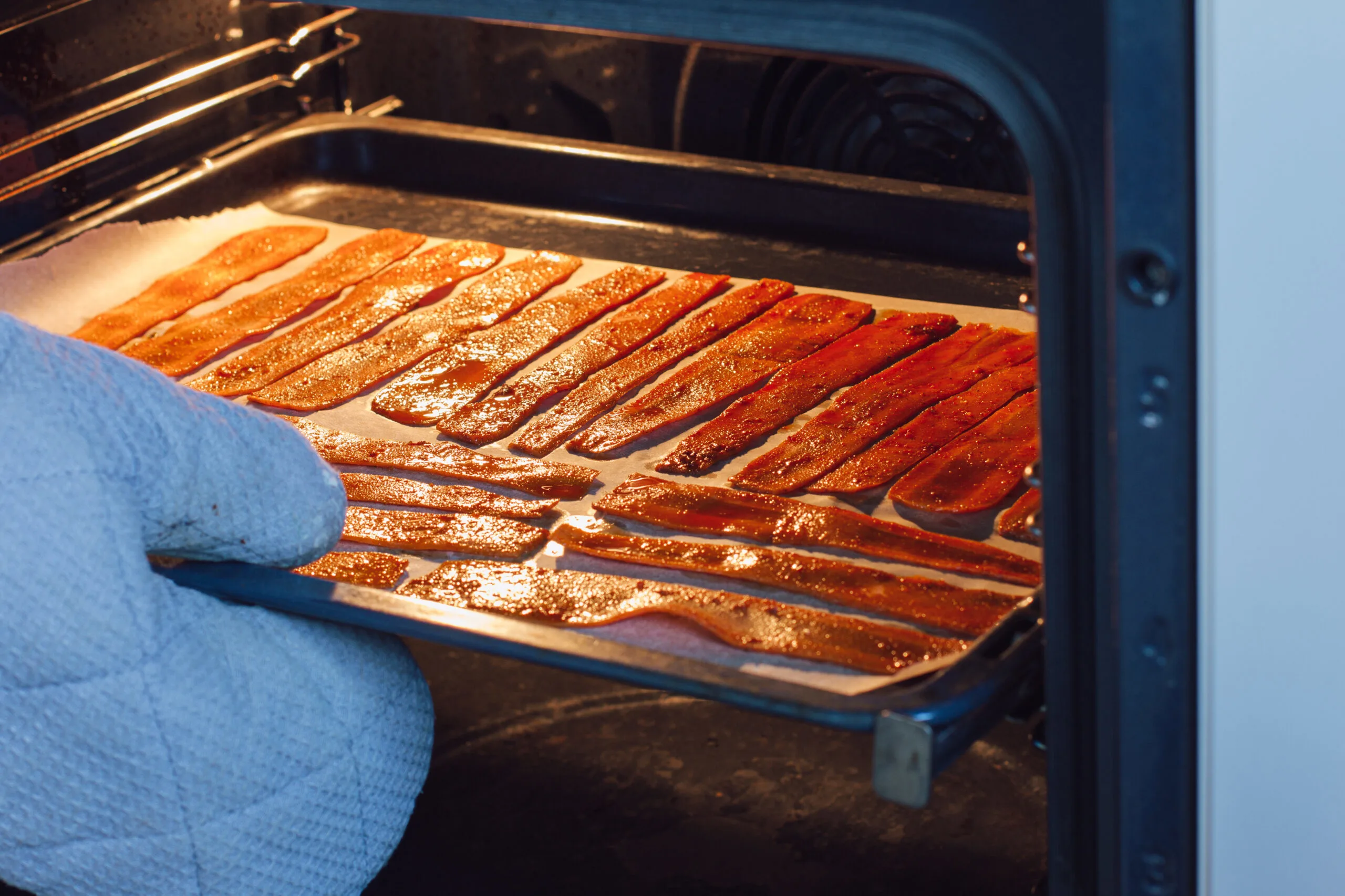 Bacon Nutrition Facts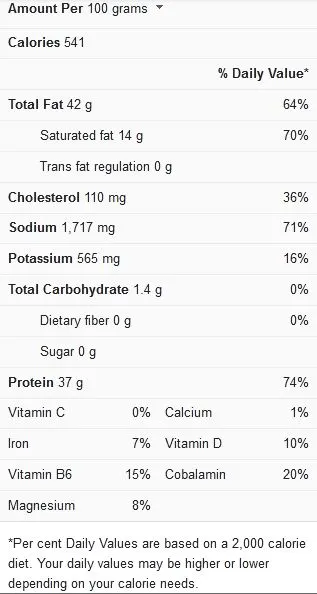 Tips for Cooking Bacon in Oven
When you opt to cook bacon in the oven, the following tips will help you achieve great results and allow you to get the best out of your recipes:
The right kind of bacon to use – With bacon, there are numerous sorts and sizes to choose from, including cured, uncured, hickory-smoked, applewood, and thick-sized cuts. Taste and crispiness are important factors that influence the choice of many cooks.
Generally, the thinner the bacon slices, the crispier it becomes when it cooks. At the same time, the bacon also becomes more delicate. The thickness will also affect the time it takes to prepare the bacon.
Natural, smoked, uncured bacon with a regular thickness is ideal (not too thin or thick). It has the perfect combination of the chewy middle, crunchy edges, and savory flavor.
Make use of an oven-safe rack – In case you prefer crispy results when cooking bacon in the oven, the key is to use an oven-safe rack rather than immediately placing the bacon on the baking sheet.
Using a rack is a crucial tip for proper bacon baking because it allows the fat to drop down. The fat must be removed from the bacon because it ensures that it develops a crispy quality.
Rimmed baking sheets are ideal – Regardless of whether or not you decide to use a wire rack, a rimmed baking sheet should still be used, as this will help prevent grease from spilling onto the oven floor and possibly igniting a grease fire.
The difference in results when cooking with baking sheet pans or wire racks – Unless you bake the bacon until it's shatteringly crisp on a baking sheet pan, the bacon tends to be slightly more chewy and hearty when cooked right on the pan.
Bacon cooked on a cooling rack takes a few minutes longer to cook since it is not sizzling in the hot rendered fat. The result is generally crisper around the edges, with an overall lighter texture and a slightly wavy appearance. The only disadvantage is that there will be more dishes to wash.
Ideal baking temperature – You may be instructed to preheat your oven to 400 degrees Fahrenheit when following some recipes. This isn't a horrible piece of advice. However, we believe that when your oven temperature is set at 350°F, bacon tends to cook more evenly.
In addition, a lower temperature tends to be more accommodating. Bacon tends to burn easily when cooked at a higher temperature. It's just underdone one minute; then the edges are charred the next. Therefore, preventing this is as simple as setting the oven to 350°F.
Ideal timing – Generally, with the oven cooking method, 20 minutes at 350°F is great for crispy bacon. If you prefer your bacon to be particularly crispy, feel free to cook it for a little longer. If you prefer it slightly but significantly softer, let it cook in the oven for only 15 minutes.
Because oven temperatures and personal taste preferences differ, you'll have to experiment with your oven until you figure out what works best for you.
Ideas for using up bacon grease – Make sure not to pour bacon grease down the drain; you risk clogging your sink if you do that. Generally, it's up to you to do what you want with the grease that's left in the pan. Here are some ideas:
Paper towels can be used to mop it up and then thrown away.
Alternatively, filter the grease into a glass jar using a fine-mesh strainer. After that, seal it and store it in the refrigerator for later use.
The grease can also be used in any savory recipe that calls for fat in the cooking process. It's extremely useful, especially when making scrambled eggs.
Other recipes where bacon fat can be substituted for the oil called for in the recipe can also be used.
View this post on Instagram

Cooking Time for Bacon in Oven at 350
Generally, the ideal timing for bacon depends on the size of bacon you're working with and the temperature you decide to set your oven to. You can, however, follow the timing guidelines in this table below when cooking bacon in an oven at 350:
Oven Temperature
Cooking Time for Thin Bacon
Cooking Time for Average-sized Bacon
Cooking Time for Thick-Cut Bacon
350 F
19-23 minutes
22-27 minutes
26-30 minutes
Print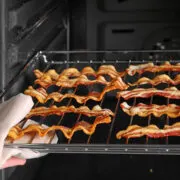 Crispy Oven-Baked Bacon (4 Servings)
---
---
Instructions
Set the oven to 350 degrees Fahrenheit and preheat it using foil; line a rimmed baking sheet with a wire rack.
Arrange the slices of bacon on the wire rack in a single layer. Instead of using a rack, you can also lay them directly on parchment paper.
If desired, season the bacon with seasonings, although this is entirely optional.
Bake until the bacon is crispy to your preference. You can leave it to bake in the oven for 20 minutes.
If you opted against using a rack, ensure to drain the cooked bacon on paper towels for a few minutes before serving.
Following this recipe results in delicious and crispy bacon that you and your family will enjoy. The entire cooking duration for this recipe is 25 minutes, including a prep time of 5 minutes and a cook time of 20 minutes.
Other ideas for cooking bacon in the oven can be found in this video recipe.