Pork butt is one of those relatively inexpensive cuts of meat that gets softer and tastes like a more costly cut when cooked properly. One particularly great thing about cooking pork butt recipes is that even if you don't have an instant pot or a slow cooker, you almost certainly have an oven, which is just as great.
Here, we'll teach you how to cook pork butt in the Oven and get awesome-tasting results. Also, pay attention to our notes on ideal timing, as well as our tips and suggestions to get the best out of your cooking experience.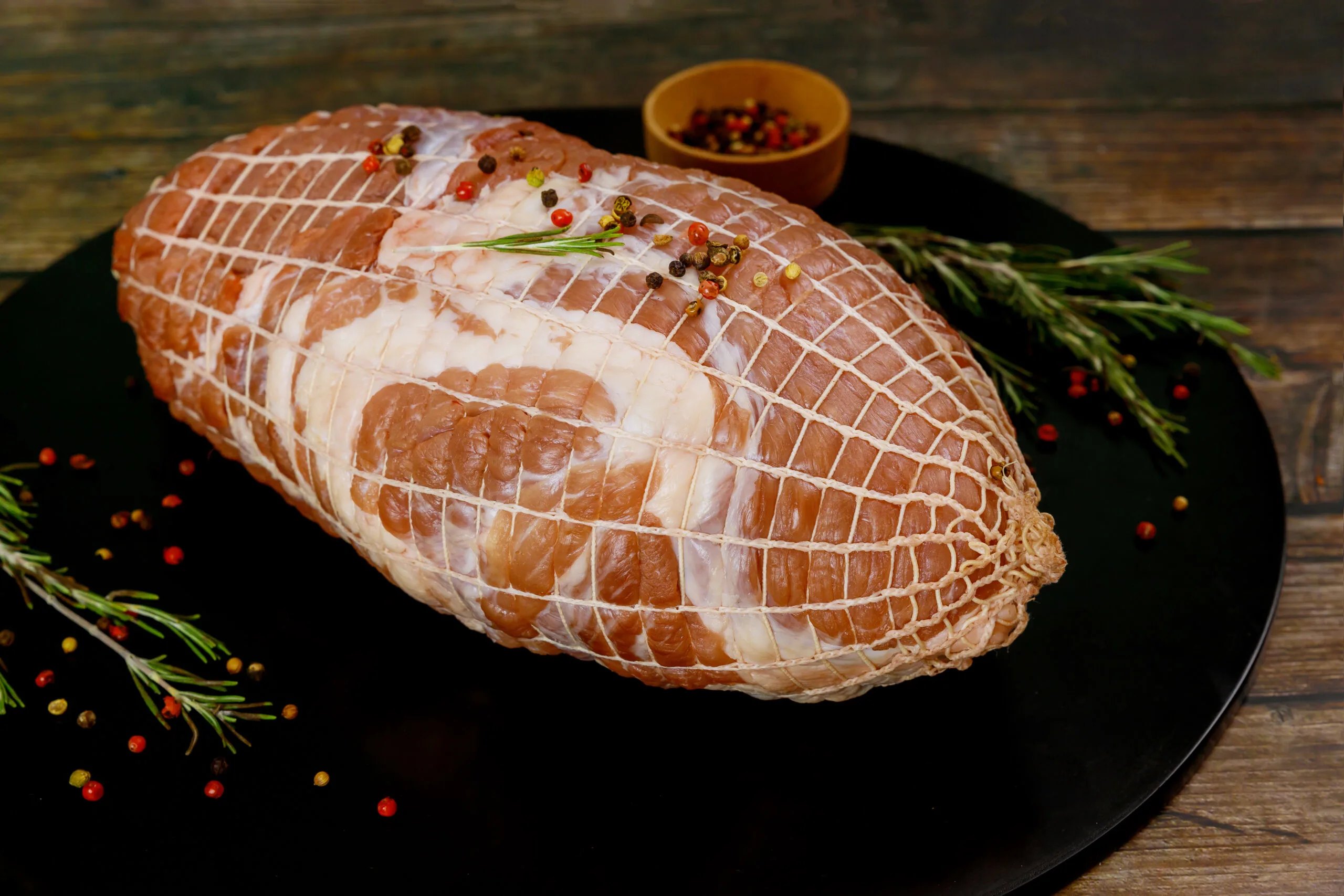 Boston Butt Nutrition Facts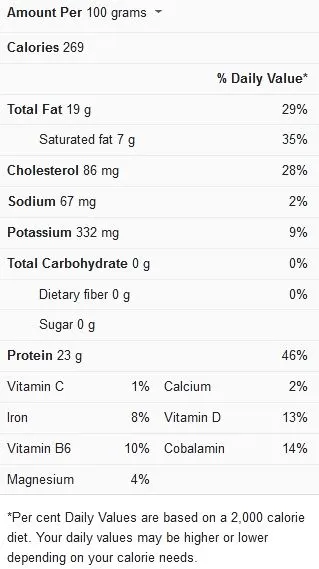 Tips for Cooking Boston Butt
These tips will ensure a smoother cooking process with Boston butt recipes, so pay close attention:
Cut up large pork butts – Larger pork butts will take much longer to cook, often up to 12 hours. It is frequently recommended to cut huge pork butts into smaller slices to speed up the cooking process and make it easier to estimate timing.
Appropriate pan for oven baking – A pan with borders is required to contain the fatty drainage. Some people prefer to cook in a huge Dutch oven, but you could also cook on a sheet pan.
The meat must be removed from the drainage system. If you don't have a rack, a few crumpled-up aluminum foil balls will help support the meat up and keep it out of the drainage. Don't forget to use foil beneath the meat to make cleanup easier.
Ideal temperature – The ideal temperature for baking pork butt in the Oven is 250 degrees. The Oven temperature can range from 225° to 275°, and there is no need for convection. According to smokers and grillers alike, pork butts are best cooked low and slow. You don't raise the temperature because the connective tissues and fats require time to melt into their deliciousness.
A good target temperature for a grill is 250°, and it's simple to achieve in an oven. You can also skip the preheating because the cooking process is low and slow.
Don't cover the roast – Make sure the Oven is properly preheated before placing the roast in, and don't cover the meat while roasting for a crisp top. Searing the outside of a pork roast (rapid browning at high heat) before continuing the cooking process is a terrific technique to seal in flavor.
More on temperature – Pork butt is typically cooked to an internal temperature of 195°F, but the most tender results come from 200° to 205°F. The only method to tell if your Boston butt is done is to use a meat thermometer to check the internal temperature of the thickest area. You can't cook according to the time or the color of the meat.
The connective tissue must dissolve to achieve the wonderful flavor, tenderness, and wetness of pulled pork, which begins about 170° to 175°F. However, for the finest outcomes, it must all melt.
View this post on Instagram

Cooking Time for Boston Butt per pound in the Oven
The timing for Boston butt recipes in the Oven usually varies depending on the size of the meat. However, you may follow these general timing guidelines:
| | |
| --- | --- |
| Cooking temperature | Cooking time |
| 250 F (ideal temperature) | 2 hours per pound |
Print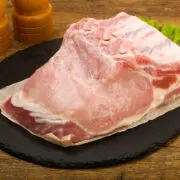 Oven Pulled Pork (12 Servings)
---
about

4

pounds Pork Butt – aka Boston Butt
the rub of your choice – good quality

2 tablespoons

of Wright's Liquid Smoke – optional but recommended
Recipe rub
---
Instructions
Use your favorite rub and some Liquid Smoke. If using the recipe rub, combine ½ cup of dark brown sugar, 2 tablespoons of kosher salt, 1 tablespoon of chili powder, 1 teaspoon of garlic powder, 1 teaspoon of onion powder, and 1 teaspoon of black pepper
If wrapping, place a 4 pound (plus or minus a pound) bone-in (or boneless) pork butt on a large sheet of plastic wrap. Rub in roughly 2 teaspoons of liquid smoke, although this is an optional inclusion.
Use roughly a cup of rub to coat the pork butt on all sides with a thick coating.
Wrap the meat in plastic wrap if you have time. It's possible that you'll require a second piece. Refrigerate for many hours, or overnight. If you don't have time, simply rub the meat and bake it.
When ready to cook, line a large rimmed baking sheet with foil and a rack.
Place the meat on a rack in a 250° oven (not convection). It's not necessary to preheat the oven. You can cut the cooking time in half by raising the oven temperature to 275°, but we recommend 250°.
Bake until the internal temperature reaches 195°F or more (ideally 200°-205°F). Approximately 8-9 hours. This will vary depending on the thickness of the meat, whether it is bone-in or boneless, and the temperature of the oven. In the next phase, you'll have some leeway to fine-tune your timing.
Remove the baking sheet from the oven and place it directly on a large sheet of heavy-duty foil. Wrap the foil tightly, then many towels around it. If you have a small cooler, place the wrapped meat in it and leave it to rest for 1-2 hours, or until you need it. When properly wrapped in a cooler, it can stay warm for up to 4 hours. This can assist you in getting the time of your dish just correct.
Using forks, shred the meat. It's going to break apart easily.
Notes
The entire cooking duration for this recipe is 9 hours and 40 minutes, including a prep time of 10 minutes and a cook time of 9 hours. This recipe for cooking a Boston butt produces fork-tender, amazingly delicious pulled pork that your family will be talking about for days. Feel free to explore this recipe.
If you'd like more ideas on how to cook a Boston butt, then you should check out this video recipe.