Mahi mahi is a delicate and tasty seafood, one of the most ideal varieties for baking. When baked, this tasty fish has a moderate flavor and a lovely, meaty texture that is indisputably excellent. There's no limit to the level of satisfaction you and your family will feel from the final meal when you cook mahi mahi according to the appropriate cooking instructions and pair it with the right cooking ingredients.
This article was created solely to guide newbies to perfection when cooking mahi mahi in the oven. As with other delicate fish, however, it is important to follow the appropriate timing guidelines which have been provided in this articel, in order to get the best results.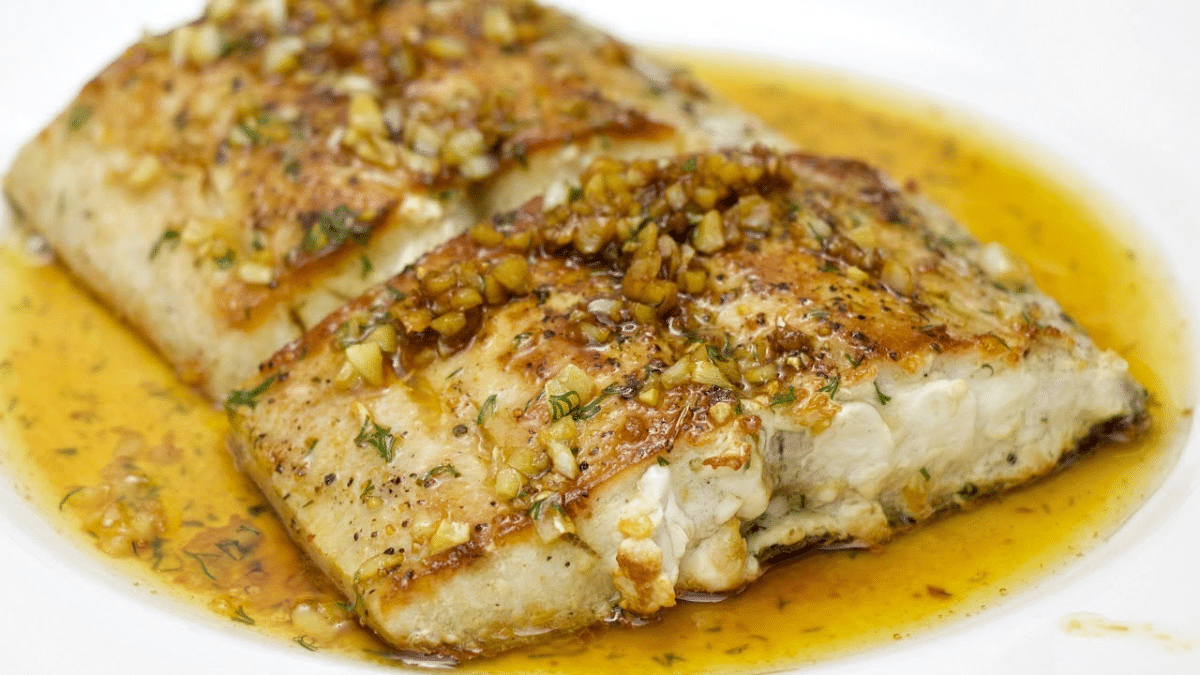 Tips for Cooking Mahi Mahi in the Oven
Pay attention to the following helpful tips, guidelines, and suggestions when cooking mahi-mahi filets in the oven, in order to get the best results out of your recipe:
Select the best possible filets – Keep the following in mind when picking mahi-mahi filets:
Choose wild-caught mahi-mahi whenever feasible because this means that the results of your cooking will taste much better and healthier.
Check to see if the mahi-mahi you're buying has a great, vibrant color and appears to be fresh and moist.
Don't be deceived by the fish's smell; fish does not have to smell fishy; this is usually a warning indicator that the fish isn't fresh. Check to see if the Mahi Mahi smells sour or ammonia-like; if it does, it's gone bad and needs to be tossed.
Fresh mahi-mahi will typically have a pleasant aroma that is akin to that of the sea.
Preparing the filets – If you're working with frozen mahi-mahi filets, ensure that you put them in your refrigerator well ahead of time so they can thaw.
If, on the other hand, you're using fresh mahi-mahi filets, first rinse them beneath cold water, afterwards, pat them dry using paper towels.
Ingredient suggestions – The following ingredients will help you arrive at tasty results with your mahi mahi recipes:
Lemon zest: Make sure that you don't forego the lemon zest in your recipe; you'll love the wonderful flavor it will introduce into the fish.
Due to the fact that it's way easier to zest lemons when they're whole, extract the zest first before cutting the lemon in half for its juice.
Garlic: Feel free to modify the amount of garlic in this recipe to your taste; if you prefer more, add more.
Cayenne pepper: You can also sprinkle a bit of cayenne pepper over the mahi mahi filets if you want to make this recipe more spicy.
Avoid overcooking your filets – You should only be baking your mahi mahi filets for about 10 minutes, or until the filets develop an opaque quality in the center. Using a fork, verify the doneness of the filets by seeing if they flake readily.
It is however important to keep in mind that doing the fork test may still not help you to ascertain if it was done. If you're in such a situation, you'll want to use a meat thermometer to check the internal temperature of your filets.
Mahi Mahi should be cooked to an ideal temperature of roughly 137 degrees Fahrenheit. Make sure not to overcook it, as it will quickly dry out and lose its flavor
Cooking from frozen – Mahi Mahi filets can definitely be cooked from a frozen state, however it is highly recommended that you thaw them first. To thaw the fish safely, but the mahi-mahi filets inside the refrigerator the night before you plan to bake them, then leave them to thaw slowly overnight.
View this post on Instagram

Cooking Time for Mahi Mahi in the Oven
Follow the timing guidelines in the table below if you would like to get the best results when cooking mahi-mahi fillets in the oven:
| | |
| --- | --- |
| Cooking procedure | Cooking time |
| Cooking mahi mahi in the oven at 400 degrees Fahrenheit | 10 to 15 minutes |
Print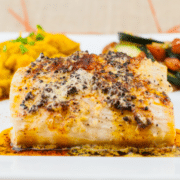 Oven Roasted Mahi Mahi (6 Servings)
---
2 tablespoons

of olive oil for brushing and oiling the pan

2

lb mahi-mahi filets (about 5 fresh

5

–

6

ounce filets, fresh or thawed if frozen)

2

lemons

2 tablespoons

of grated lemon zest

8

garlic cloves (minced)
salt and pepper (to taste)

1 cup

of grape tomatoes

2

lb of fresh thin asparagus
crumbled feta (optional)
---
Instructions
Preheat the oven to 400 degrees Fahrenheit.
Place parchment paper on the base of a baking sheet pan and brush it with olive oil before adding the fish filets.
Use olive oil to brush the fish filets all over, then rub the garlic and lemon zest into the filets before squeezing the juice of 1 lemon over them.
Season with freshly ground pepper and a pinch of sea salt. Add the grape tomatoes to the pan with 1 teaspoon of olive oil and a dash of salt and pepper.
Use some fresh thyme to top the mahi mahi filets, then roast them until they develop a slightly opaque quality in the center; this should take around 10 to 15 minutes depending on the thickness of the filets.
Remove and discard the woody ends of the asparagus.
Add the asparagus to a separate baking sheet pan and drizzle it with olive oil, half a lemon's juice, sea salt, and pepper. Toss the asparagus in the oil to evenly coat it.
For a moderately cooked asparagus, roast it on the topmost rack of the oven for about 10 to 15 minutes.
Remove the fish from the oven, remove the thyme sprigs, and serve them with fresh thyme sprigs as well as the juice from the remaining half lemon.
Serve the baked mahi-mahi filets immediately with feta crumbles and roasted tomatoes and asparagus.
Enjoy!
This recipe for baked mahi mahi filets yields such delicious results, especially when cooked following the right cooking instructions. The entire cooking time for this recipe is 25 minutes, including a 10-minute prep time and a cook time of 15 minutes.
If you'd like to see more recipe ideas for baked mahi mahi filets, we advise that you check out this video recipe for some inspiration.