The delectable grill marks, cooking up to the perfect medium-rare quality as requested by your family and friends, make grilling a superb steak kind of like an art form. When you want to wow your family or friends, grilled tomahawk steaks are definitely the way to go! You'll enjoy the deliciously tender flavor you'll get, and the appreciative smiles from your guests will be really fulfilling.
If you're not sure how this article will teach you how to get perfectly grilled tomahawk steaks from cooking on a gas grill. We have outlined a lot of insightful tips that should also guide you to excellent results with your recipe.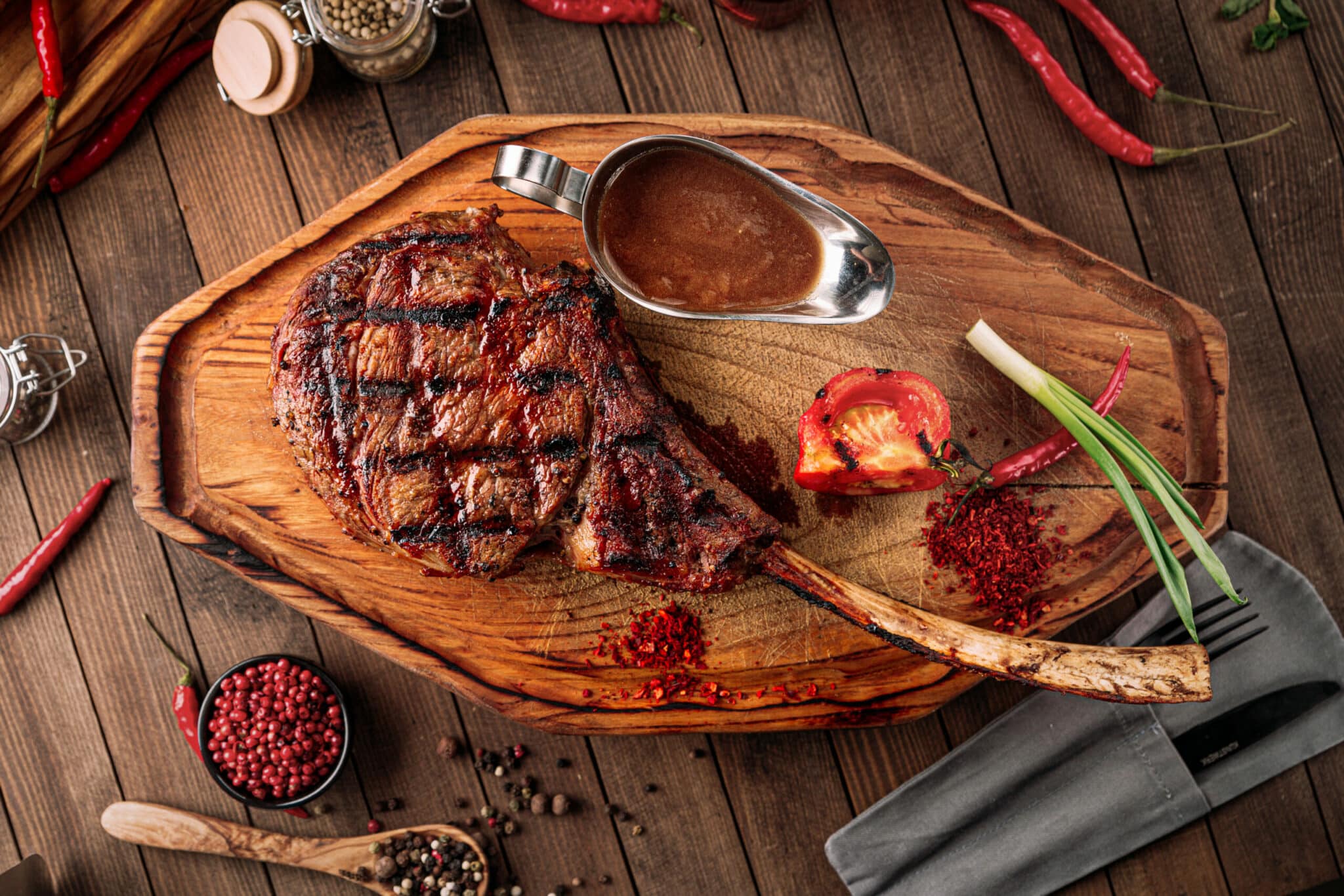 Steak Nutrition Facts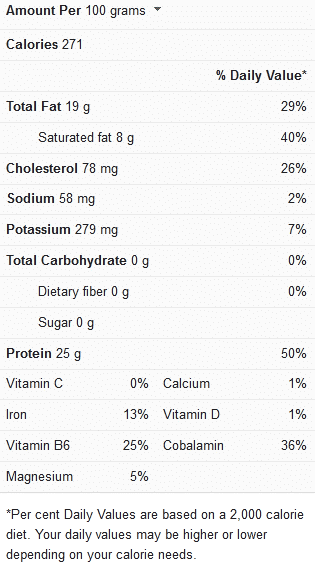 Tips for Cooking a Tomahawk Steak on a Gas Grill
Below, we have compiled a number of helpful tips, guidelines, and suggestions to help you get the best out of cooking a tomahawk steak on a gas grill:
Season your steaks properly – First and foremost, it's important to season your steak. Once it comes to seasoning premium cuts of meat, we're an advocate for keeping things simple — all you should aim to do is draw out the exquisite flavor of your tomahawk ribeye.
We recommend a spice blend of black pepper, kosher salt, and possibly a pinch of garlic powder, however, feel free to introduce your preferred steak seasoning instead. Because a tomahawk steak is such a large piece of meat, you'll want to season it liberally. Make sure the entire steak is coated, including the sides and fatty sections.
Let your steak rest – Allow your steak to rest for at least 45 minutes at room temperature after seasoning it adequately. If you have the time, you may also refrigerate the seasoned beef for a few hours before allowing it to settle at room temperature.
The meat will soak in all the flavors of the seasoning and its great taste will begin to develop during this time. In addition, the seasonings will absorb a bit of the moisture contained in the steak, which will aid in the creation of a lovely crust later during the searing process.
Have a meat thermometer handy – When grilling a typical steak, you may well be able to do without using a probe thermometer; usually, when the steaks are thinner, you can judge their doneness by looking at them and get away with it, particularly if you have some cooking expertise.
With a tomahawk steak, however, this is not the case. It's critical to use a probe meat thermometer to monitor the temperature of the beef's core part while it cooks. Otherwise, you won't be able to determine when it's finished cooking.
Ideal internal temperature – Although the USDA recommends a temperature of 145 degrees Fahrenheit for cooked steak, most experts and steak enthusiasts prefer a temperature of 123 to 125 degrees Fahrenheit.
Before removing your tomahawk ribeye steak from the grill, make sure it reaches an internal temperature of 125°F. It normally ends up being medium rare, with a smidgeon of a chance of being medium. One thing to keep in mind is that the steaks keep cooking a little after it has been removed from the grill and set aside to rest.
Slicing your steaks – Simply cut your steak along the line of the bone, taking the meat off the bone, if you'd prefer a steakhouse-style appearance. The steak should next be cut into ½-inch broad pieces, which are the ideal size for your guests to seize and share!
View this post on Instagram
Cooking Time for a Tomahawk Steak on a Gas Grill
Keep the following timing guidelines in mind when cooking tomahawk steak on a gas grill:
| | |
| --- | --- |
| Cooking procedure | Cooking time |
| Cooking a tomahawk steak on high at 475 to 500 degrees Fahrenheit | 15 to 20 minutes in total |
Print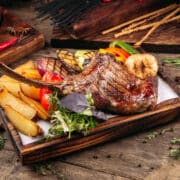 Grilled Tomahawk Steak (2 Servings)
---
---
Instructions
Take the steak out of the fridge at least 30 minutes earlier than you plan to cook it. Before you place it on the grill, it must reach room temperature.
Season both sides of the steak with salt and pepper as it comes to room temperature.
Mix the butter, garlic, as well as all of the fresh chopped herbs in a small bowl. Set aside after thoroughly mixing.
Heat up your grill to a high temperature of 475 to 500 degrees Fahrenheit.
Sear each side of the steak for 4 to 5 minutes on the grill. A solid seared appearance with dark grill marks on both of the steak's sides is what you're going for.
Reduce the grill temperature to a medium-low level (about 300 degrees F). Leave the steak to cook for another 7 to 10 minutes with the lid of the grill covered.
Ensure that you have a thermometer that can be read instantly. For medium-rare, you should be looking to achieve an internal temperature of about 130 degrees F. The steak will keep cooking so don't worry about that. It will be overdone if you keep it on the grill until it reaches 135°F to 140°F.
Transfer the steak to a chopping board and season it with Kosher salt once more. This will provide the meat with an extra kick of flavor. Allow for a 7- to the 10-minute rest period. While the steak is resting, spread the garlic herbed butter mixture on top.
Using a sharp knife, cut the steak into ½-inch broad slices; make sure to cut against the grain during this process.
Serve the steak with veggies, salad, or any other side dish of your choice. Enjoy your meal!
This tomahawk steak on the barbecue is ideal for a formal meal. You don't need to travel to a high-end steakhouse to eat a superb tomahawk steak; you can grill it yourself. There's also the benefit of being able to season your steaks to your liking and serve them with whichever side dishes you like.
If you'd like to see more recipe ideas and inspiration for Grilled Tomahawk steaks, we recommend that you take a look at this video recipe.