Cube steaks are a must-have for everyone at dinner. They are simply delicious, and you'll be surprised to find out that they're really not that hard to cook at all. You can make them in a short amount of time while simultaneously cooking other cuisines that will go with them.
If you're looking for how to get the best results with cube steaks in your crock pot, you've definitely come to the right place. In this article, we'll offer simple and foolproof procedures to carry out when cooking cube steaks, including some useful tips and guidelines to help enhance your skills in making this recipe.
Cube Steak Nutrition Facts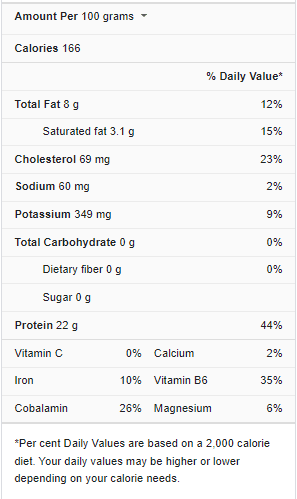 Tips for Cooking Cube Steaks in a Crock-Pot
Sear your cube steaks – sear the cube steaks in a pan on the stovetop first before you begin. This adds more flavor to the steak and also gives it some color. Sear the steaks with some flour. You'll also be using the flour for thickening your gravy.
Searing the meat is completely optional; you can just throw them right into the crock pot and start cooking. But this process also helps the meat to lock in its juices and flavor, which in turn will make them juicy and delicious.
Use some butter – butter is absolutely amazing with cube steaks. Adds some butter to the pan when searing the meat on the stovetop. Butter gives a little bit of sweetness to the meat. You can also use various kinds of cooking oil like avocado or olive oil if you can't find butter at that time.
Make the gravy first – when planning to cook this recipe dish, remember to make the gravy first before adding the steaks. This is because the gravy helps the cube steaks to cook better in the crock pot, and it makes them tenderize faster.
Don't use too much water – when you cook with a crock pot, it will create some moisture along the way. Hence, you don't need to add so much liquid to the gravy, or your food will become too watery, and that's no fun to eat at all.
Cut them in half – although this tip is optional, it might be useful to some. If your cube steaks are too large for the required serving size or to be tossed around in the crock pot, you can slice them in half with a knife or scissors for better convenience. You don't have to worry about them losing any flavor or juices because they go right into the crock pot after that.
Great sides to try – cube steaks go great with just about anything, from cooked rice to steamed broccoli to corn, beans, potatoes, or even salads. You can try any of these or take a recommendation from a family member or friend on other side dishes to try.
Rest your cube steaks – resting the cube steaks allows them to absorb more juices from the gravy, making them tender and savory. It also allows the heat the penetrate through them while still locking their juices in.
Use chunks of onions – onions tend to melt easily when in a crock pot. If you want the onions to still be visible when your cube steaks are ready, chop them up into chunks so that only a bit of them will melt in the crock pot.
View this post on Instagram

Cooking Time for Cube Steaks in a Crock-Pot
Below are the necessary timing and guidelines you should take note of when attempting to cook cube steaks in your crock pot.
| | |
| --- | --- |
| Cooking procedure | Cooking time |
| Cooking cube steaks in a crock pot | 6 to 7 hours |
Print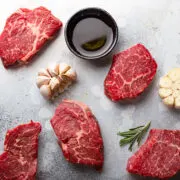 Cube Steak and Gravy – Crock Pot Recipe (5 to 6 servings)
---
---
Instructions
Melt the butter in a pan on the stovetop. If you don't want to use butter, you can substitute it with some cooking oil. Season your flour with salt, pepper, garlic powder, onion powder, and paprika. Blend the spices together with a fork. You can increase or reduce the quantity of the seasonings based on your preference.
Ensure your pan is hot enough and well coated with the melted butter. Take the cube steaks and coat in the seasoned flour, shake the steaks a little to remove any excess flour. Put it in the pan and sear for about 3 minutes or so on each side. You can sear the steaks in batches so you don't overcrowd your pan.
After the cube steaks develop a nice brown color to them, take them out of the pan and set aside.
In your crock pot, pour in about a quarter of your diced tomatoes, water, beef broth, and one envelope of onion soup mix. Season with black pepper, salt, paprika, and garlic powder. Chop up an onion into large pieces and add to the crock pot. Mix everything well. You can taste the mixture to see if it needs a little more seasoning or not.
Add your seared cube steaks into the crockpot and close the lid. Cook on low for 6 hours. You can also cook on high for about 3½ to 4 hours if you're in a hurry. After 6 hours or so, turn off your crock pot, and you can start serving the dish.
You can eat this recipe dish with rice or vegetables as a side dish.
You'll find that the cube steaks will be very tender and juicy when they're done. Your friends and family members are sure to fall in love with this recipe when they try it.
If you're interested in more cooking tips and guidelines to better your skills at cooking cube steaks using your crock pot, ensure you watch this video recipe.