Just as the name implies, sweet potatoes are sweet, you can cook up some delicious mashed potatoes or even some potato chips with it, you could even throw them in the oven to give them that crispy and soft texture. Despite oven-baked potatoes being my favorite, I don't always prepare them that way because it is usually time-consuming.
If you are like me and you like your potatoes well done on the inside whilst crispy on the outside, then oven-baked potatoes would be the way to go, but if you do not have the patience to wait for them to be cooked in the oven, then this article might just be what you need.
I've listed some helpful tips and guidelines that would quicken the cooking time for sweet potatoes, I've also included a table indicating different methods for cooking sweet potatoes and how long they require.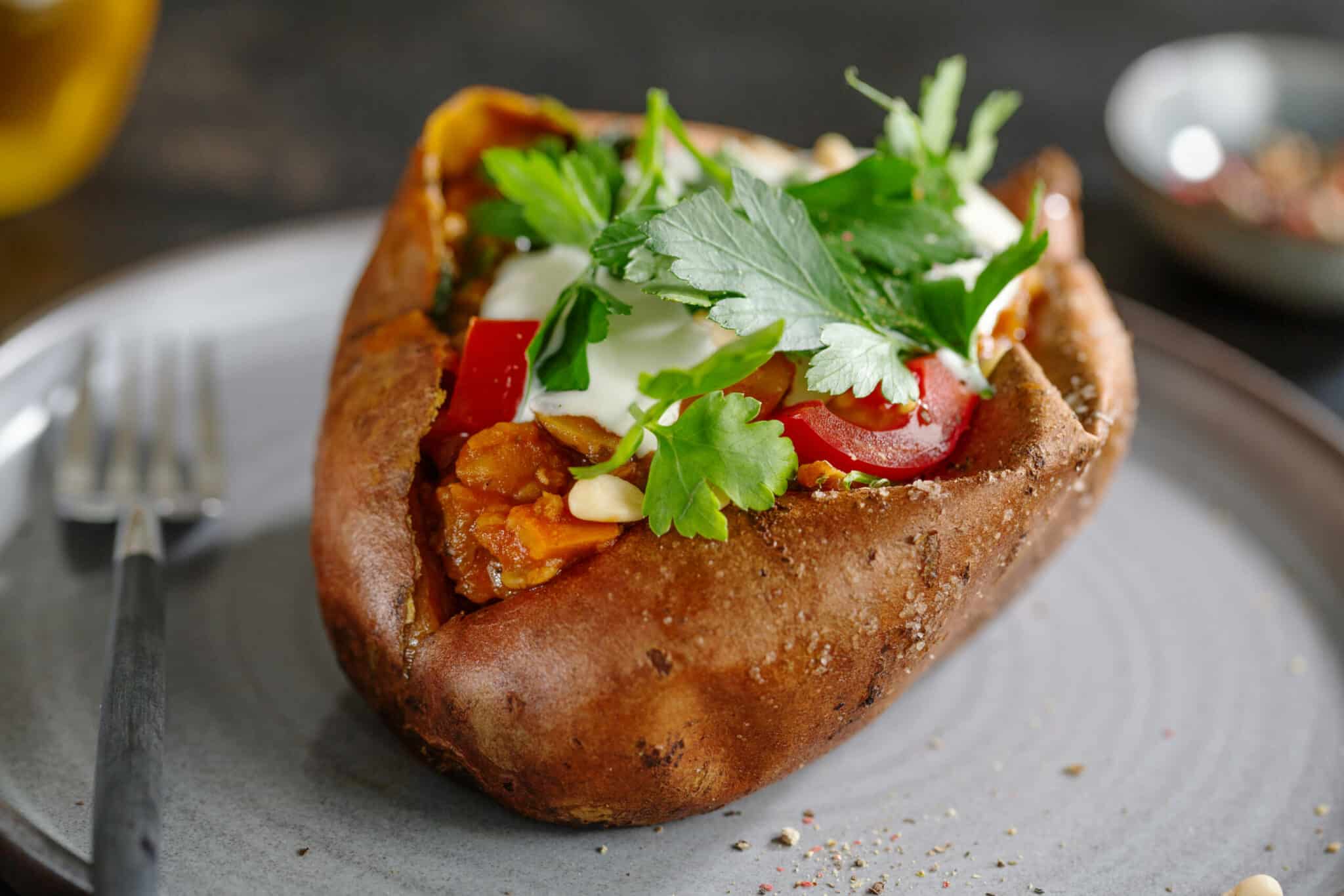 Sweet Potatoes Nutrition Facts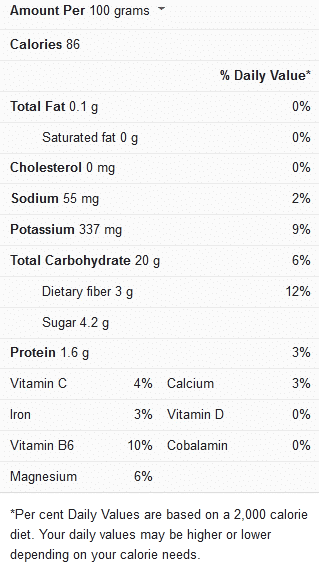 Tips to Cook Sweet Potatoes Faster
Cooking sweet potatoes is one of my favorites things to do, and everyone should not struggle with it. But if you still find cooking sweet potatoes difficult, here are some tips to help you cook them faster and better;
Wash the potatoes – before you even start cooking your sweet potatoes, you should give them a good wash. Place one potato under running water, and using your hands or a sponge, give it a good scrub, and don't forget to pat them dry with paper towels when washed, this only works for uncooked potatoes, if you are working with roasted potatoes, it wouldn't be a good idea to wash the potatoes.
Poke holes in the potatoes – sweet potatoes will explode, or become mushy when they are cooked, this is because are builds up inside the potato when it is exposed to high temperatures. To avoid your sweet potatoes exploding while you cook them, it is good to create an avenue for the steam to escape from the potato, you should do this by piercing a few holes in your potato with a fork, you can also stab the potatoes gently with a sharp knife a couple of times.
Microwave the potatoes – this is hands down the most important part of cooking sweet potatoes faster. Place your potatoes on a microwave-safe plate and then throw it into the microwave to cook for a while, you would get a well-cooked potato in a very short time as compared to cooking it in the oven.
The appropriate time to cook sweet potatoes- the total time required to cook sweet potatoes in the microwave is about 5 minutes. To ensure you don't overcook the potatoes, let them cook for just 3 minutes in the microwave, pull it out and try to pierce a fork through it, if it doesn't go through easily, then it is not properly cooked, cook it again for 2 minutes and try passing the fork through it again. If the fork doesn't go through, put it back in the microwave to cook for a minute or two again.
Finish off in the oven – if you are cooking your potatoes in the microwave, then chances are; you want well-cooked potatoes with crispy skins, but you don't have the patience to wait for the oven. After cooking the potatoes quickly in the microwave, finish it off in the oven for that crispy outer layer.
Remove the peels from the potatoes -. After cooking sweet potatoes in the oven, the skin would become crispy and wrinkly, at this point you should set it aside to cool, then gradually and carefully remove the peel from the potatoes to expose the softer and more delicious potatoes.
Quick Ways to Cook Sweet Potatoes
In the microwave
Cooking sweet potatoes in the microwave is undoubtedly the fastest way to cook sweet potatoes. The preparation time for this cooking method is also very short, and you should have your soft and delicious sweet potatoes in about 10 minutes.
In the air fryer
The air fryer is also another fast way to cook sweet potatoes. When you cook sweet potatoes with an air fryer, it is almost as fast as cooking them with a microwave. To get the best results when cooking with an air fryer, you need to first peel and wash the potatoes, then cut them into bite-size cubes, put them in an airtight plastic bag together with vegetable oil and other seasonings, when they are fully coated with seasonings, remove them and place them in the air fryer basket, cook for 10 minutes, flip them over and cook for another 10 minutes.
View this post on Instagram

In a pan
Cooking sweet potatoes in a pan may not be the fastest way to cook sweet potatoes, but there is a hack that can drastically shorten the time required to cook them in a pan. All you have to do is, saute the potatoes in coconut oil over medium heat for 3 to 4 minutes until they are caramelized, then add 1/4 cup of water and cover to cook for another 4 minutes before adding your seasonings.
Cooking Time for Sweet Potatoes
| | |
| --- | --- |
| Cooking Procedure | Cooking Time |
| Cooking sweet potatoes in the microwave | 3 to 5 minutes |
| Broiling sweet potatoes in the oven | 5 to 7 minutes |
Print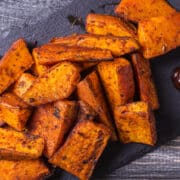 Quick sweet potato (1 serving)
---
---
Instructions
Wash the sweet potato in running water with a vegetable brush, pat the sweet potato dry with a paper towel
Pierce the sweet potato a few times with a fork or a sharp knife
Place the sweet potato on a paper towel, brush some coconut oil all over the sweet potato
Next, sprinkle some cinnamon powder, salt, and black pepper on the sweet potato, and wrap the potato in a paper towel.
Place the sweet potato in the microwave and set to cook for 5 minutes, after 5 minutes, turn the sweet potato over so the other side cooks for another 5 minutes.
Carefully remove the sweet potato from the microwave and unwrap it
Slice the sweet potato in half and add some more seasonings.
Enjoy your super fast sweet potato dish.
This sweet potato dish is super easy and can be prepared under 15 minutes, the cinnamon, salt, and pepper are simple seasonings that add a deliciously savory punch to the potato dish. If you would like to try out other recipe ideas, check out this video recipe.