Fresh English peas are supple and delicious, and they deserve to be celebrated as the crowning gems that they are in your spring dinners (with butter and fresh herbs and perhaps some pasta). The little green morsels, also known as garden peas or sweet peas, are a wonderful source of vitamins A and C, as well as dietary fiber.
Notably, English peas lend themselves to quick, classic cooking methods for simple vegetable side dishes, whether using fresh peas from the garden or market or starting with a frozen package.
This English peas recipe embodies summer cooking at its finest. Continue reading to learn how to make peas that are easy to prepare and taste incredibly fresh — in other words, pure perfection.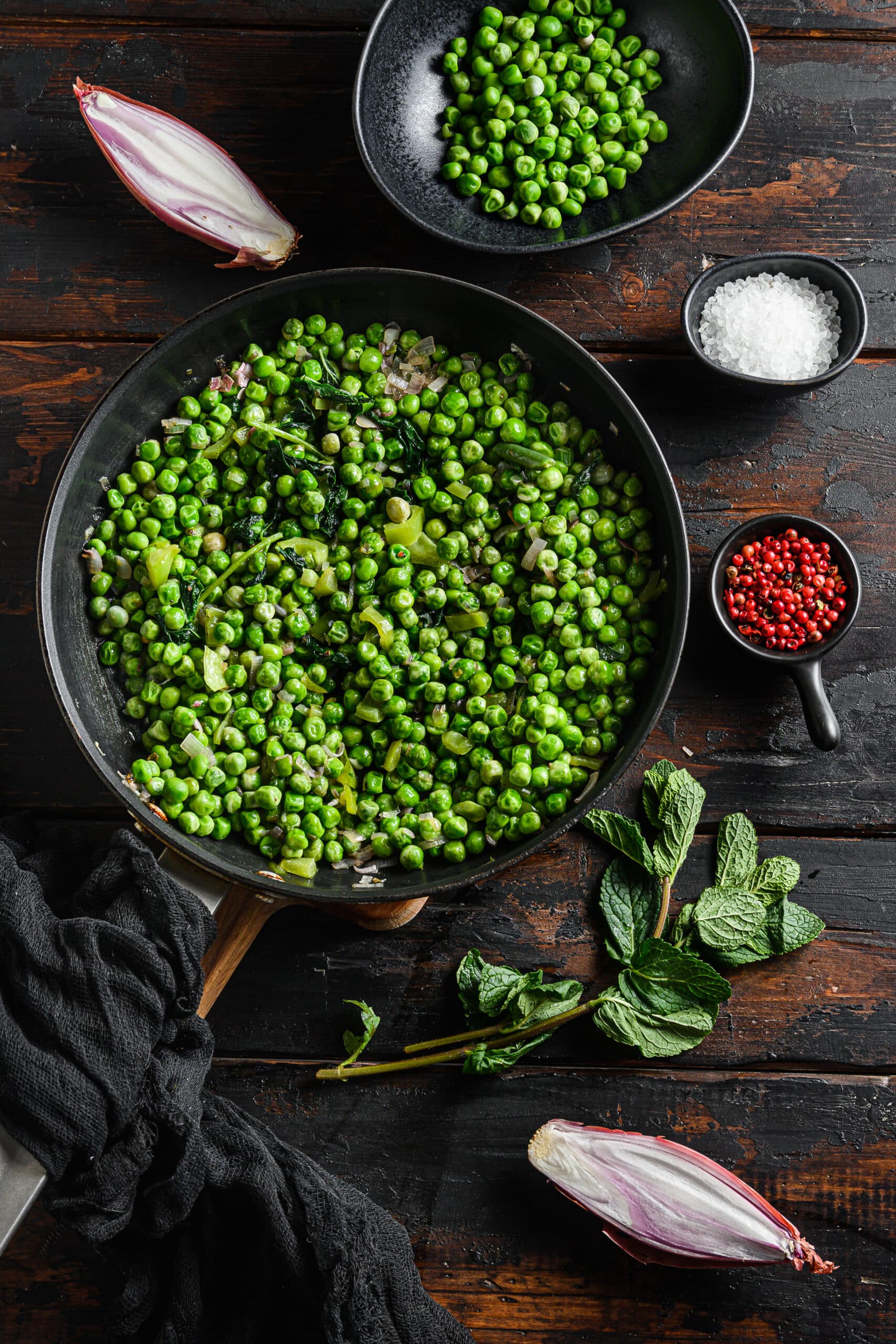 Peas Nutrition Facts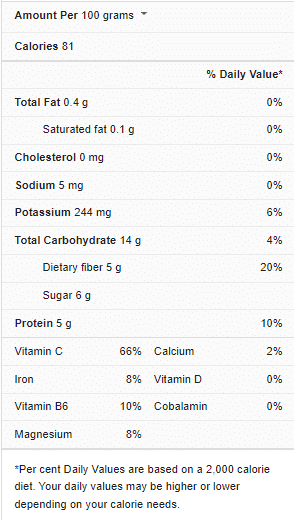 Tips on How to Cook English Peas
Picking the right peas – English peas with shriveled, yellowed, or dark stains on the pods should not be used. This indicates that the peas are past their prime, and when cooked, they will be starchy and bland rather than sweet and soft.
Make sure you don't overcook the peas – Boiling or lengthy steaming of the peas can increase water absorption, making them soggy and mushy. When peas are overcooked, they lose both flavor and nutrition. When the peas are cooked, all you need is butter, salt, and pepper to enjoy them.
Check for doneness – Make sure they're ready. Fresh English peas are not something to be relished even if slightly undercooked. You shouldn't rely on a visual clue to know when it's time to drain, either. Before they're totally cooked, your fresh peas will most likely turn from pale to vivid green, indicating that they're ready to eat.
Before they are fully cooked, your fresh peas will likely transition from pale to bright green, which is frequently a telltale indicator that they are ready to eat. Put a couple in your mouth to see if they're ready, just like any other starchy item. Drain them when they are ready.
How To Cook English Peas – You can follow this guide to help you cook English peas, I have provided two separate guides for both fresh and frozen English peas.
Fresh English Peas – When cooked within a few hours of picking, the delicate, fresh peas snuggled inside the fibrous pods of English shelling peas are at their most sensitive and sweet.
If you have some fresh peas available, you can follow these steps to cook them:
To remove any debris or residue, you should rinse the pea pods under cool running water.
Pull the thick thread of fiber that runs the length of the English pea pod by snapping the stem end.
Open the pod and push the peas into a serving dish. A cup of fresh, green peas comes from a pound of pea pods.
Put the peas in a pot with 1-2 teaspoons of salt and bring to a boil. Bring the water back to a boil.
Fresh peas should be cooked for two to four minutes. Small, immature peas soften and turn bright green in just a few minutes. Cooking peas that are riper and have completely filled their pods takes an extra minute or two.
Drain the peas in a colander, add 2-3 teaspoons of butter, and serve immediately while the peas are still hot.
After cooking and draining fresh-picked English shelling peas, you could chill them in the refrigerator to make a light, tasty pea salad. You can even add chopped fresh herbs and a mild vinaigrette or a tablespoon of low-fat mayonnaise.
Frozen Peas – Thaw the frozen shelling peas on the counter for several hours or in the microwave for a faster result. In a colander, drain the thawed peas.
In a heavy skillet over medium-high heat, sauté 2-3 tablespoons chopped shallots or mild onion with roughly 2 tablespoons butter. You can add 2-3 tablespoons of chicken or vegetable stock to the pan with the drained peas.
Cook – stirring occasionally as the stock reduces – for four to five minutes. Season with salt and freshly ground black pepper to taste, and serve immediately while the English peas are still warm.
English peas, unlike edible-pod snow peas and snap peas, must be popped out of their protective shells before being eaten. Since English peas quickly become starchy and hard, commercial farmers shell, blanch, and freeze them to maintain their texture and flavor.
You can also add one or two finely chopped fresh mint leaves to the last minute of cooking fresh or frozen English peas to brighten the flavor.
 

View this post on Instagram

 

How Long to Cook English Peas
The time of cooking is crucial in this "peas recipe." Cook them just long enough to warm them through, but not so long that they don't burst in your mouth when you bite into them so you taste the perfection.
| | | |
| --- | --- | --- |
| Preparation Time | Cook Time | Total Time |
| 1 minute | 6 minutes | 7 minutes |
Print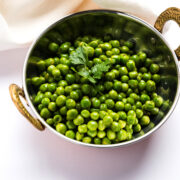 Fresh English Peas (4 Servings)
---
2

pounds of fresh green peas (about

4 cups

shelled)

2 teaspoons

of salt
---
Instructions
Before cooking, shell fresh green peas or English peas. You can simply snap the pod's top off and draw the thread down the pod's side.
Then remove the peas and rinse them in cool water before draining. (Remove the tips from sugar or edible pod peas and rinse in cold water.)
To boil, half-fill a large Dutch oven with water, add salt and bring to a boil. Return to a boil with the shelled peas.
Cook until peas are soft, about 6 minutes. Drain thoroughly. Serve immediately after seasoning.
Note that if serving green peas cold in salads, immediately submerge cooked peas in cold water. Allow the English peas to cool to room temperature. Make sure you drain as much as possible.
Green peas can be served with butter and salt & pepper, or with any of the following: Drawn butter, French dressing, lemon butter sauce, oil and lemon sauce, or any sour cream or white sauce are all good options.
You can also finish them off with a chopped fresh herb, such as basil or mint. You could also fold them into a silky risotto or pasta meal, refrigerate them for later use in a vivid pasta salad, or purée them for a simple and elegant crostini spread. You can watch this video recipe to know how to cook English peas to perfection.