Marjoram, also known as sweet marjoram, is an aromatic herb in the mint family that has been grown in the Mediterranean, North Africa, and Western Asia for thousands of years. Marjoram is a unique herb popular in many Mediterranean dishes. It has long been used as herbal medicine and contains several compounds that may offer health benefits. It has a milder flavor and is often used to garnish salads, soups, and meat dishes. People make medicine from marjoram's flowers, leaves, and oil.
Tea made from the leaves or flowers is used for runny nose and colds in infants and toddlers, dry and irritating coughs, swollen nose and throat, and ear pain. Marjoram tea is also used for various digestion problems including poor appetite, liver disease, gallstones, intestinal gas, and stomach cramps. Some women use marjoram tea for relieving symptoms of menopause, treating mood swings related to menstrual periods, starting menstruation, and promoting the flow of breast milk.
Other uses include treating diabetes, sleep problems, muscle spasms, headaches, sprains, bruises, and back pain. It is also used as a "nerve tonic" and a "heart tonic," and to promote better blood circulation. What's more, marjoram has been shown to have several anti-inflammatory and antimicrobial properties. It has been used medicinally to help treat a variety of ailments, including digestive issues, infections, and painful menstruation.
Marjoram Spice Nutrition Fact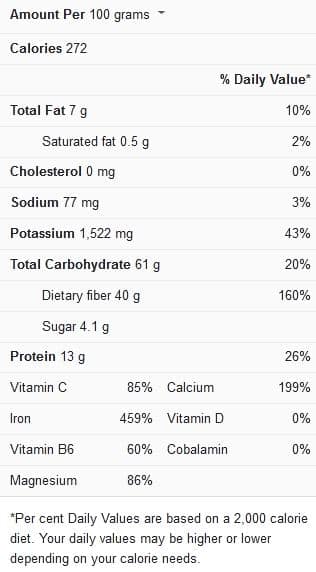 Marjoram Spice Substitutes
Marjoram may have several side effects which include: pregnancy complications, the effect of blood clotting, and it may interact with certain medications. It is not safe for those with diabetes, ulcer, blood, or lungs issues. Ultimately, people who have marjoram allergies are urged to use other substitutes. If for the above-listed reasons, you are in searching for marjoramsubstitutes, you are in luck. Here is a list of readily available and healthy marjoram substitutes.
Oregano
Like marjoram, oregano belongs to the mint family and it is used in many of the same dishes as the two herbs complement each other very well. Fresh oregano is best though dried is a good substitute as well.
Note that both fresh and dried oregano are considerably stronger than marjoram, with dried oregano being the most potent of the three. The similarity is such that some cooks actually consider marjoram a milder version of oregano. When using fresh oregano as a marjoram substitute, use about half of what the recipe requires for marjoram. With dried oregano, use a third.
Thyme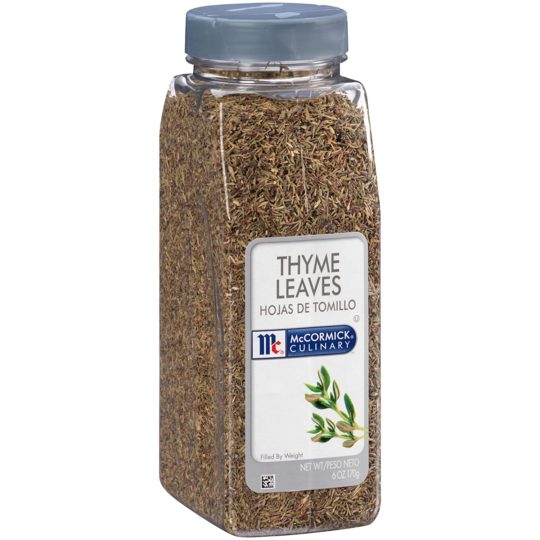 Thyme is another traditional herb used in European cuisines, especially in the Mediterranean region. Both are ingredients of the herbes de Provence herb blend. Like marjoram and oregano, thyme is a part of the mint family and can be used in dried or fresh form. Thyme is just as versatile as marjoram and its flavor is equally mild. You can use it in both meat and vegetable dishes.
There are more than a hundred different varieties of thyme. The types on which you should focus when replacing marjoram are the French and English varieties. You can use thyme in exactly the amount that your recipe requires for marjoram.
Sage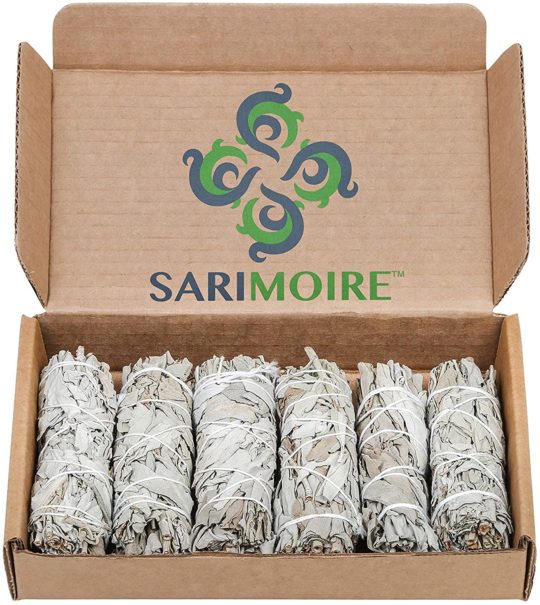 Sage is not a bad choice for a marjoram substitute. They do not taste exactly the same as marjoram, yet their strong herbal and earthy flavors resemble marjoram. Like thyme, sage can be used for medical treatments. Sage is a critical plant in the essential herb list in Britain. Besides, in America, they are an important ingredient for stuffing dishes on Thanksgiving and Christmas occasions.
You can use the same amount of sage to replace marjoram without changing too much the overall flavor of the food. For example, a teaspoon of dried sage can be used for a teaspoon of marjoram, or a teaspoon of fresh sage can be substituted for a teaspoon of dried marjoram.
Basil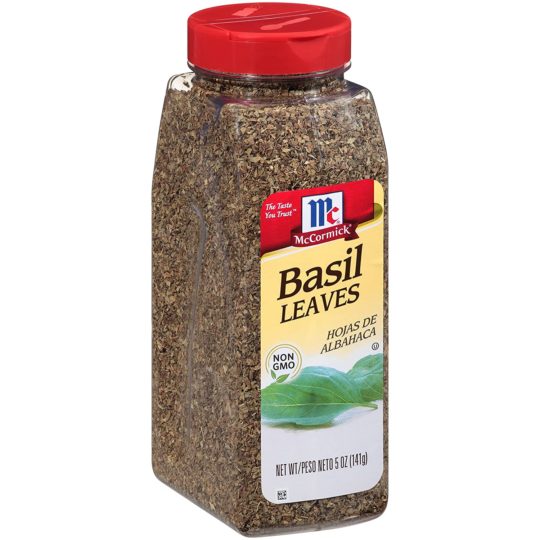 A member of the mint family, basil is very aromatic—which means fresh basil has a highly distinguishable taste when used in any recipe. Dried or ground basil works well as a marjoram replacement, but fresh basil does not. Although these two ingredients taste quite different from each other—when dried, their tastes aren't very easy to tell apart. Dried herbs often lose much of their aroma, so you can use dried or ground basil to replace dried marjoram. Use the same amount of basil as the marjoram that is called for in your recipe. Basil works best when used as a marjoram replacement in pasta sauces and stews.
Za'atar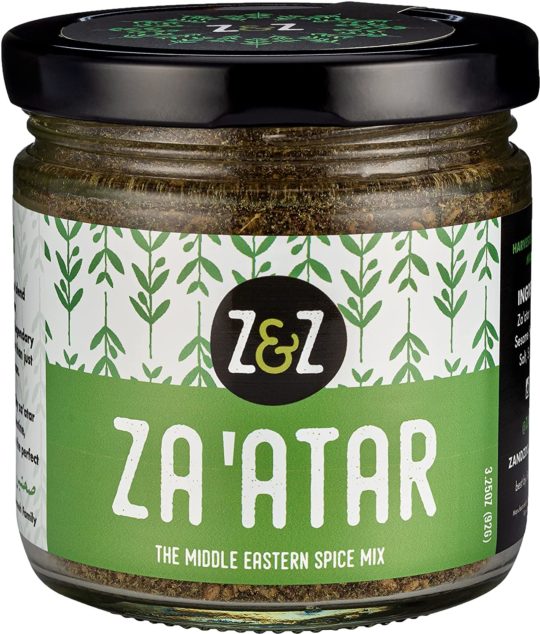 Za'atar is yet another option that will provide many of the same flavors. This Middle Eastern spice mix typically contains herbs such as thyme and savory along with sesame seeds and sumac. It can provide the herbal flavor that you would otherwise get from marjoram. Za'atar is a culinary herb or family of herbs. It is also the name of a spice mixture that includes the herb along with toasted sesame seeds, dried sumac, often salt, as well as other spices. What exactly is zaatar?
Za'atar Spice is a blend of savory dried herbs like oregano, marjoram, or thyme, and toasted earthy spices like cumin and coriander, with sesame seeds, salt, and the most important ingredient of all, sumac! Sumac gives it the delicious unexpected tanginess that to me, is the key to the best zaatar.
Sweet Basil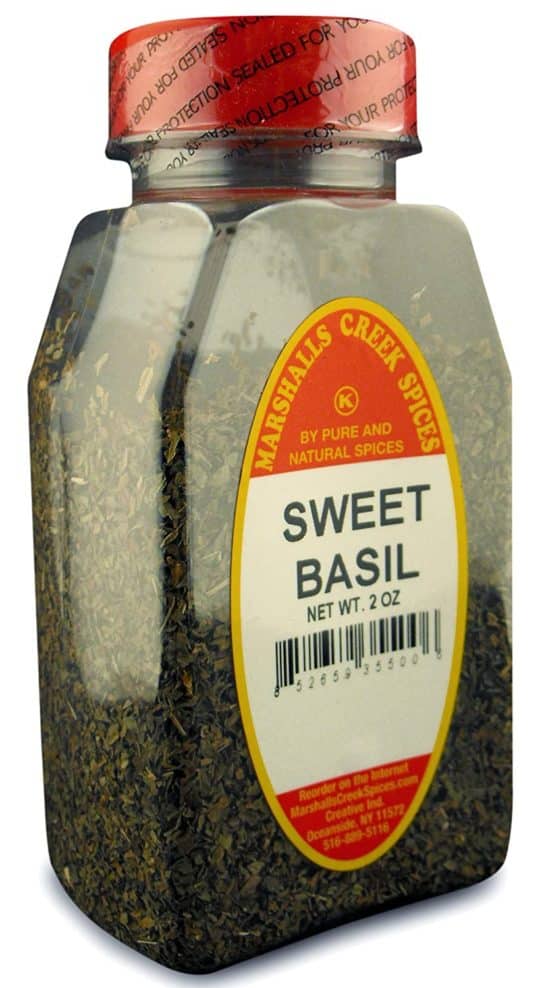 Chefs and mixologists slap their basil to release its sweet freshness. It pairs perfectly with tomato and garlic but also with gin and vodka. This dried version of Sweet Basil has many benefits, among them that you don't have to slap it. Basil is native to tropical regions from central Africa to Southeast Asia. It is a tender plant and is used in cuisines worldwide. There are many varieties of basil, as well as several related species or hybrids also called basil. Sweet basil is a sub-type of common basil with a milder taste. Sweet basil leaves can sustain better in high-temperature cooking than common basil, so they are widely used in South Asian cuisine.
Summer Savory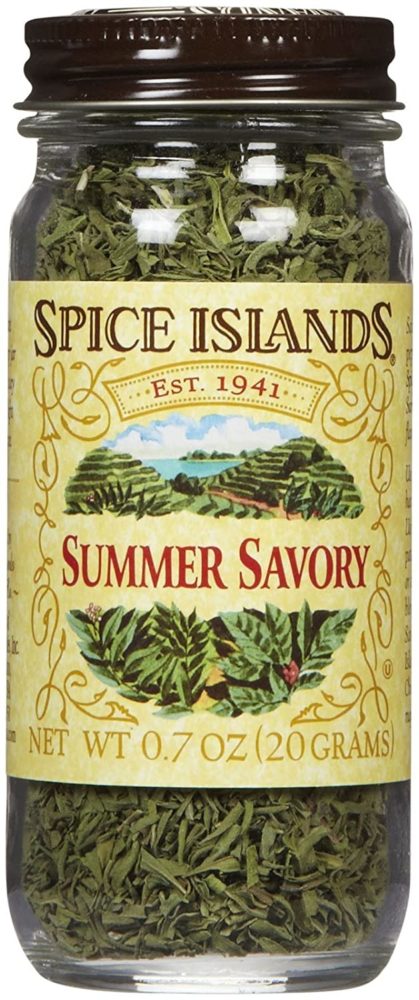 Summer savory is closely linked to sage in taste and has a similar sweet and peppery taste like marjoram. It works in dishes such as roast venison and other meat-based recipes but works best when flavoring or seasoning sausages. You can replace dried marjoram with the ground or dried summer savory. Another option is winter savory—which is less sweet than summer savory. However, you can still use it if you aren't making a dish that doesn't require that sweet underlying flavor. If you are using summer savory, use the same amount of it as marjoram. If you're using winter savory, use a slightly lesser quantity than marjoram to account for its bitter taste.
Frequently Asked Questions (FAQs)
Do oregano and marjoram taste the same?
While the oval, flat green leaves of these mint-family herbs are often confused for one another, each one has a distinct smell and flavor that sets it apart. Oregano tends to be pungent and spicy, while more mild marjoram is floral and woodsy.
What flavors go with marjoram?
Marjoram has a delicate, sweet, pleasant flavor with a slightly bitter undertone and is used as a flavoring for many meat dishes. Try marjoram in lamb, beef, and veal dishes paired with parsley, dill, basil, and thyme. Great in eggs, tomato-based soups, and sauces.
Is marjoram good with chicken?
Yes, it does. Marjoram. Recognized for its citrus and pine flavors, marjoram is often used in Middle Eastern dishes. There are several ways to use marjoram: placing whole leaves on top of the chicken, adding to the olive oil before brushing on meat, as a rub, or sprinkling on top of individual pieces.
Conclusion
The smartest way to stay safe when experimenting with a marjoram substitution that you have never used before is to start small. Because dried and fresh ingredients bring different flavors to a dish, the amount required of any ingredient becomes subject to taste—so keep doing taste checks on your recipe as you progress.