The world has been in love with recipes that include alcoholic ingredients for centuries, and this fact isn't a surprise. Every variety comes with its unique chemistry that improves the depth and flavor presence of many dishes. And Chambord isn't left out of the equation. To emphasize, it's one of the most widely-used liqueur ingredients in making sweet dishes.
But not everyone can quickly grab a bottle of Chambord, which can be a huge bummer if you're looking forward to its recipe. It's why you need to know how to find a quick replacement for it when you can. Here, you'll read about some of the most affordable Chambord substitutes around you. And you'll get to see how these alternatives can offer the same flavor effects to your dishes as expected from Chambord.
What is Chambord?
Chambord, also commonly called a raspberry liqueur, is an alcoholic drink distilled in Loire valley in France. The liqueur comprises blackberries and raspberries as its primary ingredients, with additional others like black raspberries, black currant, and XO Cognac in its flavor profile. The complete blend of ingredients is finally summarized by Madagascar vanilla, Moroccan citrus peel, and honey in the mix. And this combination was inspired by the original raspberry liqueur types made in the valley as far back as the 17th century.
Whole blackberries and raspberries are steeped in spirits for weeks to produce this unique liqueur, after which the infusion is extracted. After a second infusion, the fruits are pressed to give their juice and sugar and combined with the infused spirits. What follows next is a combination of cognac, black raspberries, natural vanilla extract, citrus peel, herbs, spices, and honey. And the result is a fruity liqueur with an ABV of 16.5%.
The Chambord is presented in a bottle that is modeled like a globuscruciger. This inspiration explains its spherical shape and the metallic lettered belt around its middle. The strap is made from gold-painted plastic, and the lid is also fitted with a crown of similar material. But after mid-2010, modifications were made to this design, giving it a more modern appearance.
Chambord Uses in Recipes
The Chambord combines a myriad of fruity and sweet flavors that gives it a versatile nature. Its explosive taste plays well with vodka and gin, which explains why the liqueur is a regular in cocktails with such ingredients. It's also well-received when paired with brandy and bourbon and in sweeter drinks made from sherry and crushed ice. And these are some of the many ways the French liqueur has been employed in premium cocktail drinks worldwide.
You'll also find Chambord in tons of classic sweet dishes as well. It's a great addition to baked goods, frozen desserts, and creamy toppings. Its unique combination of flavors works perfectly with other fruit ingredients like lemons and berries. And it's a welcome addition to sweet sauces and can be drunk on its own as an aperitif.
Some of the many desserts, food, and cocktail recipes that use Chambord include;
Raspberry Martini
Cupcakes
Tarts
Tiramisu
Chambord Cosmopolitan
Puddings
Semifreddo
French Horn
Sorbets
Jello squares
Truffles
Toddies
Chambord Margarita Royale
Dessert dips
Jams
Ice cream
No-Bake Pies
Ube Belle Poire
Chocolate roulade
Agave Kiss
Crumbles
Dessert fillings
Dessert squares
Bramble
Plum crunch
Chambord Vodka Sour
Panna Cotta
Tartini
Shortcakes
Chambord Substitutes
Chambord is unique, and there's no doubt about its wide array of uses. But it's also an expensive bottle of liqueur due to its limited production and complex distillation process. Also, not everyone who can afford it can find it in their vicinity. Plus, it seems like a waste when you only need about a few teaspoons for a recipe.
You may also not be privy to cooking with alcohol and need to cut Chambord off your list. Or perhaps you'd like to make a large batch of cocktails but don't want to spend a fortune on the French liqueur. In all these situations, any of these handy substitutes will do. Plus, you'll find both alcoholic and non-alcoholic options to consider.
DeKuyper Razzmatazz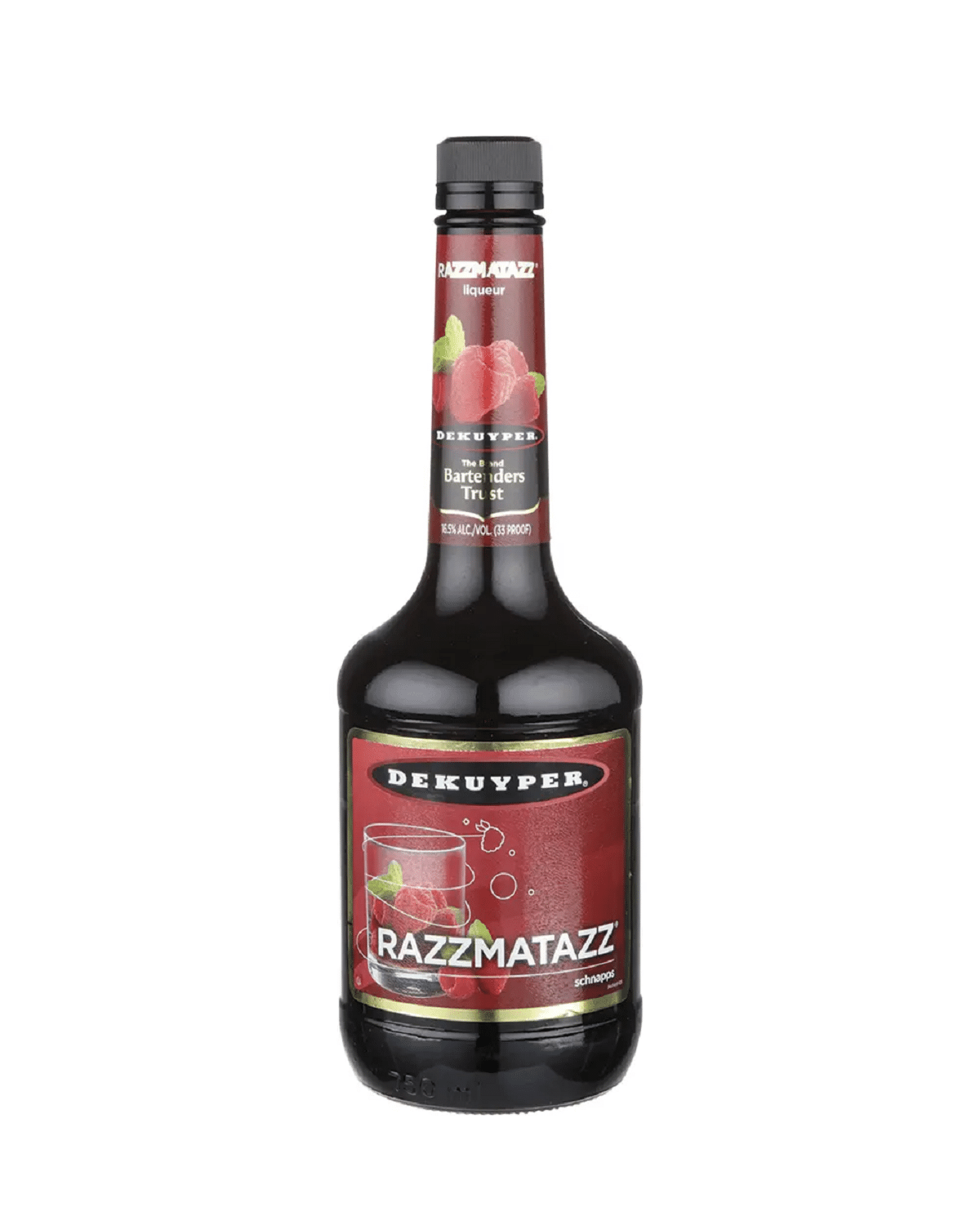 This raspberry liqueur shares a close semblance in taste with Chambord, especially in cocktails. Plus, it's a cheaper alternative compared to the French liqueur. DeKuyper Razzmatazz will also work in food recipes and offers an exceptional raspberry flavor to desserts and toppings. But their consistency area bit different, with DeKuyper Razzmatazz being more syrupy. It's also sweeter than the Chambord but still works to replace it in lots of recipes.
Crème de cassis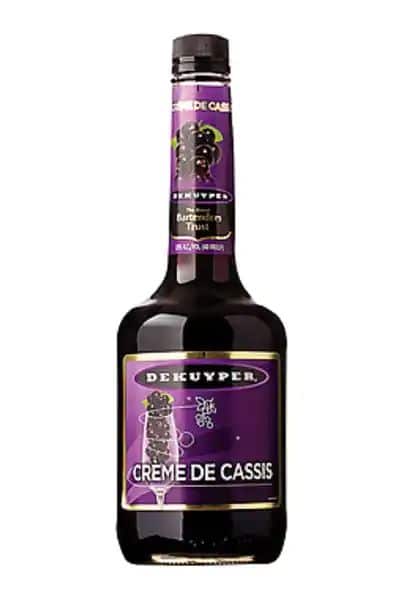 With its fruity and sweet taste, this liqueur makes a superb stand-in for Chambord in many recipes. Crème de cassis is primarily prepared from blackcurrants and was first made in Dijon around the mid-18th century. Thankfully, its French background and blackcurrant flavor share a similarity with the quality of Chambord. And it makes the crème de chasis not just a fantastic substitute for cocktails but also as an aperitif. When selecting this liqueur as a replacement for Chambord, consider some of its well-known and high-quality brands. These options include Hiram Walker, Drillaud, Massensez, and many others.
Raspberry Juice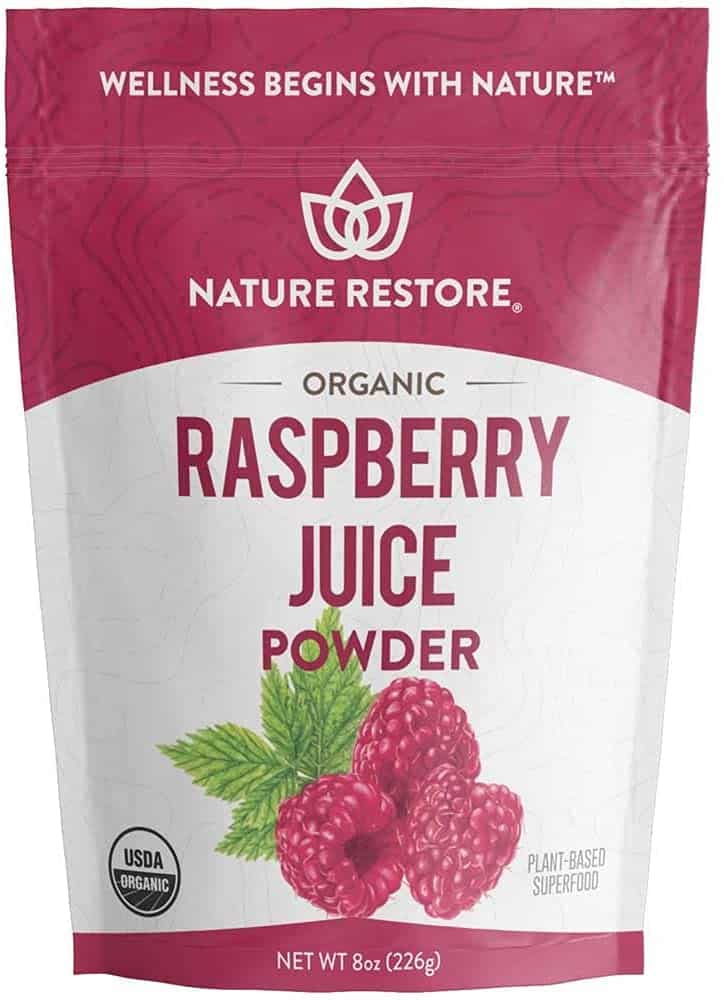 This option offers numerous advantages as a substitute for Chambord. First, it's easy to come across, as you can either make some at home with fresh fruits or use a store-bought product. And second, it's cheap, as you'd spend as little as ¼ of whatever Chambord probably costs to get it. Third, it's mostly made from raspberries, one of the primary ingredients in the French liqueur, meaning you'll get sweetness and a close flavor. And fourth, you can use it in equal amounts as Chambord for foods, desserts, alcoholic and non-alcoholic drinks.
Rum or Vodka
Some varieties of vodka and rum are flavored with raspberries and make ideal substitutes for Chambord. Plus, you'll find tons of them at affordable prices in liqueur stores around you. But when choosing rum or vodka as an alternative to Chambord, ensure that the product is high quality. Also, check that the raspberry flavor is heavy in composition, so it surfaces in cocktails and mixed drinks.
Raspberry Syrup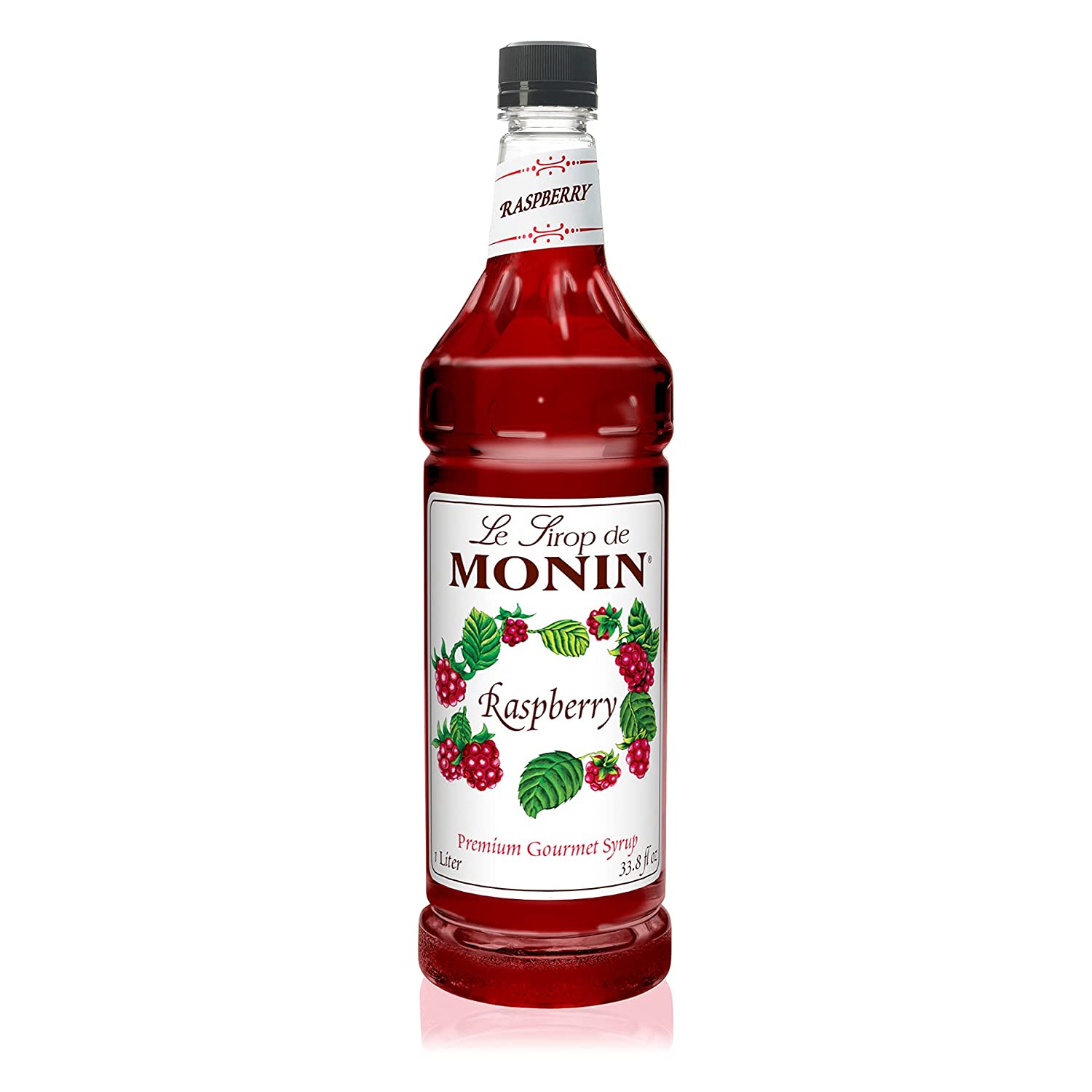 Another fantastic non-alcoholic option for replacing Chambord is raspberry syrup. And the best news about it is you can either get a store-bought product or make some at home in your kitchen. The reason is that raspberry syrup is fresh raspberries pureed with sugar and water. The mixture is then boiled, so the excess fluid evaporates, and the solids are taken out. And the result is a highly concentrated fluid with a robust flavor that's not far from that of Chambord. You can use the raspberry syrup in non-alcoholic drink mixes. But it's also perfect for puddings, pies, cakes, pancakes, cupcakes, and icy desserts.
Frequently Asked Questions (FAQs)
Can you substitute framboise for Chambord?
Yes, you can, but you'll have to make adjustments. While many believe they're the same, the reverse is the case. Both have flavors based on raspberries but with a few distinctions. First, framboise has a transparent color compared with Chambord. And second, unlike Chambord, framboise is sugar-free.
What is similar to Chambord?
Apart from the substitutes listed above, you can also consider Di Amore Raspberry, Ole Smoky Blackberry Moonshine, and Giffard Blackberry liqueur. Pama Pomegranate liqueur is also an impressive non-raspberry-based alternative to Chambord.
Is Chambord all-natural?
Yes, it is. The French liqueur is composed of a wide range of extracts and essences, which explains why many wonder about it. But the company guarantees that the ingredients in the Chambord blend are all obtained from natural sources and void of artificial flavorings.
Conclusion
Making exquisite recipes and cocktail mixes is an exciting experience with Chambord. But the elusive liqueur may be hard to acquire due to its costly production. It's why these substitutes can be of tremendous help, as they help fill the blanks. Plus, you'll get great flavor from them at lower prices.