It's often said that the life of any recipe dwells in its spice ingredients. This reason is why you'll find items like curry, turmeric, thyme, onion, garlic, and ginger popping up as regular additions to many dishes. And while these are among some of the most popular spices you can find, others though rare, are available. And as far as exotic spices are concerned, mace powder is one of the unique types.
But you may not always have a jar of it in your pantry or spice rack, and many recipes call for it in small quantities. Combine this with the reality that is ground mace is pricey, and rushing to pick a fresh supply becomes impractical. So, it's great to always have handy replacements for mace in your kitchen for such times.
But you also need to understand why these substitute ingredients like nutmeg and mace blades are great alternatives to the mace powder. And you'll also need to learn what mace tastes like, so you can substitute them easily. Of course, this article refers to the mace spice, not the mace spray used as a defense tool.
What is Mace?
Mace is a spice native to the' Spice Islands', which comprises the Moluccas near Indonesia. It's grown on the same trees and fruits that produce nutmegs. When the Myristicafrangrans tree fruits are harvested, the seeds come with a red coating, known as the aril. The aril encapsulates the nutmeg seed. This aril is removed manually from the nutmeg seed and flattened. Then, it's sun-dried for about 14 days, giving it an orange- or yellow-brown color.  This dried 'blade' can be sold as they are or grounded to provide you with mace powder.
Mace in Recipes
Mace gives a sweet and woody flavor with a slight savory bite. It's warm and gives you a soft taste of nutmeg while reminding you of a blend of pepper and cinnamon. Mace's main flavor qualities rest on the warm and sweet side, so many fall recipes incorporate it into their lists.
These flavor qualities allow mace to easily combine with other ingredients, making it an excellent addition to many recipes. It's popularly used in Asian, Caribbean, Indian, and Middle-Eastern cuisines. These regions aren't the only places where mace has found acceptance, as many recipes of Dutch, French, American, and British origins also make use of it.
Mace has regularly been used in baked goods and flavors meats, fish, and seafood dishes. It's also a common ingredient in spice blends, spice rubs, and even desserts. The taste of many fruit-, fluid- and grain-based recipes is also enhanced with mace. Mace offers such a unique flavor; it plays a significant part in recipes such as;
Cakes
Stew
Panang curry paste
Panettones
Pies
Liver pate
Potted shrimp
Gnocchi
Mustard
Puddings
Tandoori khumb
Ice cream
Cookies
Tarts
Fondue
Creamed mace chicken
Roasted fruits
Bread
Roasted vegetables
Chicken and chestnut shorba
Tamales
Pasta
Sauces
Colcannon
Pork recipes
Orange chicken
Mace Substitutes
Mace is an excellent addition to many recipes and works in various ways, so most dishes call for it. But mace is rare, and when you do find it, a small jar can be pretty costly. This situation is because you'll need to peel the aril of tons of nutmegs to make enough mace for sale. So, if your recipe demands it in small amounts or you can't find an affordable replacement at the grocery store, consider these close substitutes;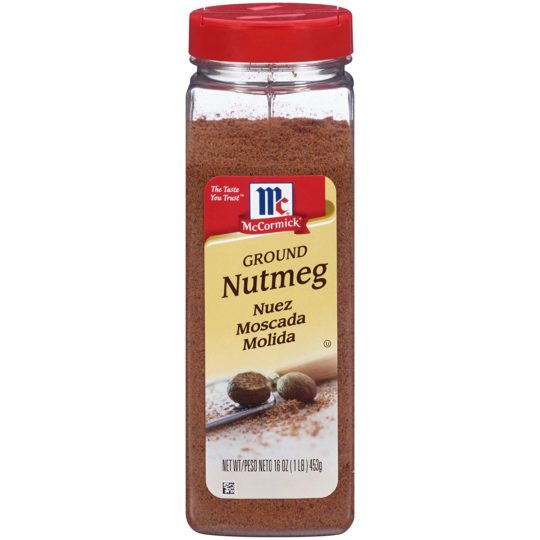 Nutmeg is derived from the same tree as mace, so they share a similar flavor. Nutmeg's main difference is more aromatic since it's made directly from the seeds, unlike mace, which is made from the seed's membrane. Nutmeg is already a regularly used spice in sweet and savory recipes and is perfect for cakes, meats, fish, desserts, and baked goods. And you can use nutmeg at equal ratios when substituting for mace.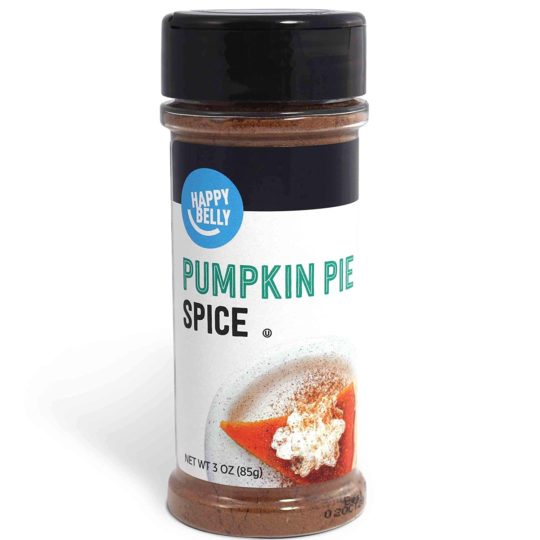 Don't be confused by the name to think it's only meant for flavoring pumpkin pie. This spice doesn't taste like pumpkin but combines a blend of familiar ingredients, including cinnamon, cloves, nutmeg, ginger, and allspice. The nutmeg portion of pumpkin pie spice lends its warm, sweet flavor to the combo and surfaces easily, so it works as a good substitute for mace. And you can swap pumpkin pie spice for mace in any dish at a one-to-one ratio.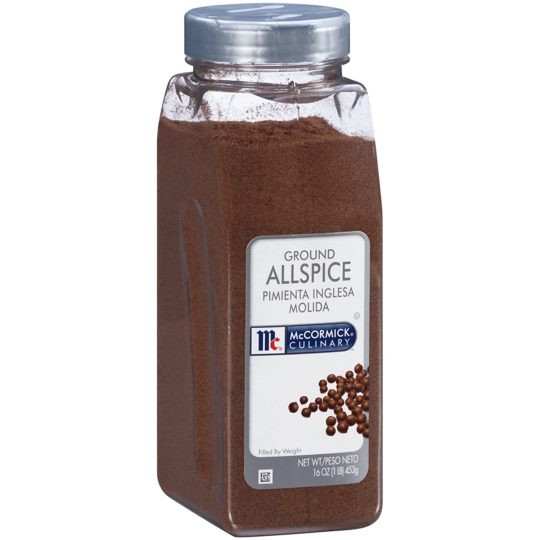 This spice is justly named, as it's one of the most versatile spices available. Allspice is derived from Pimentadiociaberries, which are grounded to release its warm taste. And in addition to this flavor profile, allspice gives you a taste blend similar to a combination of cinnamon, nutmeg, juniper berries, and pepper.  So, in many cases where you can't find the real thing, combining these individual spices will offer the same results.  Allspice works in every dish as an equal substitute for mace.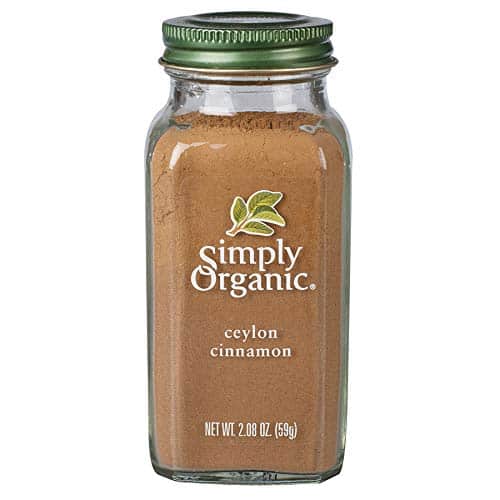 Cinnamon is an excellent substitute for mace for many reasons. First, it's easy to find, and most times, you have one in your spice rack. Second, it's sweet and makes a fantastic flavor enhancer in desserts and baked goods. And third, it's potent, so you only need a bit of it to replicate the exact flavor effects of mace. When substituting cinnamon for mace, reduce the quantity by half. And the best form of cinnamon to use is powder, so the flavor spreads quickly in the recipe.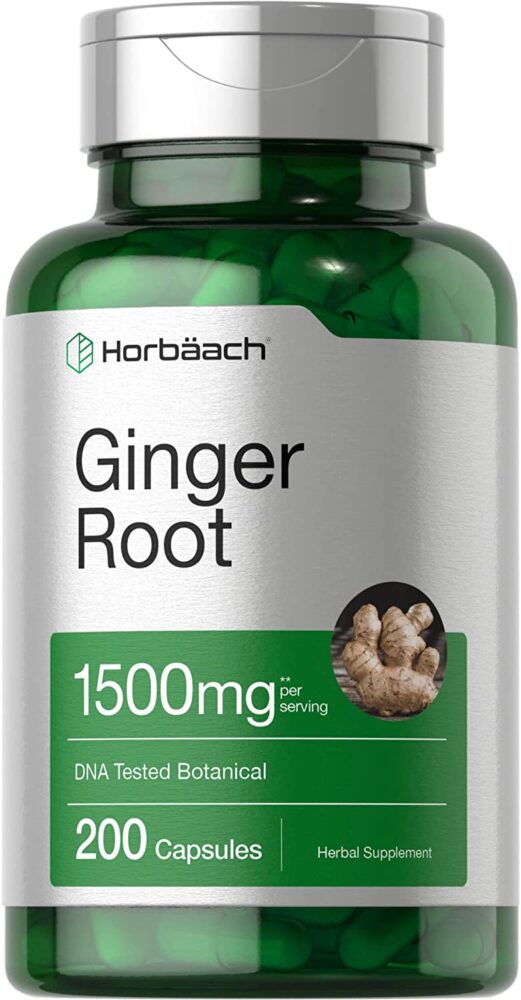 Ginger makes an acceptable last-resort alternative to mace in times of need. It's a convenient spice option since you stand a chance of having some around in fresh, dried, or powdered form. And any of these options can be used to replace mace in your recipe. Note that ginger is hotter than mace, so you may not want it in sweet recipes and desserts. But if you're making a meaty or vegetable-based recipe, it makes a fantastic replacement for allspice in equal amounts.
Frequently Asked Questions (FAQs)
Which is stronger, nutmeg or mace?
Mace has a more robust flavor than nutmeg and has a spiciness that reminds you of black pepper. But nutmeg holds its flavor longer than mace as the latter quickly loses this, especially in grounded form.
How do you grind mace?
If you happen to have mace blades in your kitchen, you can use them as-is for your recipe. But if you prefer to ground them first, you can use a spice grinder. You can slightly toast the blades first and let them cool before you grind them. Doing this will awaken the blades' essential oils and end up with a more fragrant powder. Plus, it prevents the oils from causing the powder to clog in the grinder. Also, be sure to use the ground mace as a finishing ingredient, as it tends to lose flavor the longer it's cooked.
What is ground mace good for?
Apart from being a culinary spice, ground mace also offers some health benefits. It's orally taken to combat diarrhea, vomiting, nausea, and stomach pains. It's also an excellent remedy for digestive problems and excessive gas. Many regions also apply mace to the skin to ease aches and rheumatism. And the compounds in mace help to control the overgrowth of oral bacteria, healing mouth wounds.
Conclusion
Being an exciting ingredient in cooking, you can feel lost when you find your pantry lacking mace. But you don't have to, as the flavor profiles of these substitutes share a close semblance with mace. Plus, most of them would save you tons of money from buying an expensive batch. So, why not give them a try in your following recipe that calls for a mace?