The best technique to prepare bratwurst depends on different factors, such as how much time you'll spend cooking, how many brats you need to cook, and what kitchen tools you have on hand. When cooking only a few brats, one of the best approaches is the stovetop method, and in no time, you'll have a lovely dinner on your plate.
This article will teach you how to cook brats on the stovetop and tips to ensure that you get the best results. You can also follow the included recipe; it will be one you'll enjoy and constantly crave.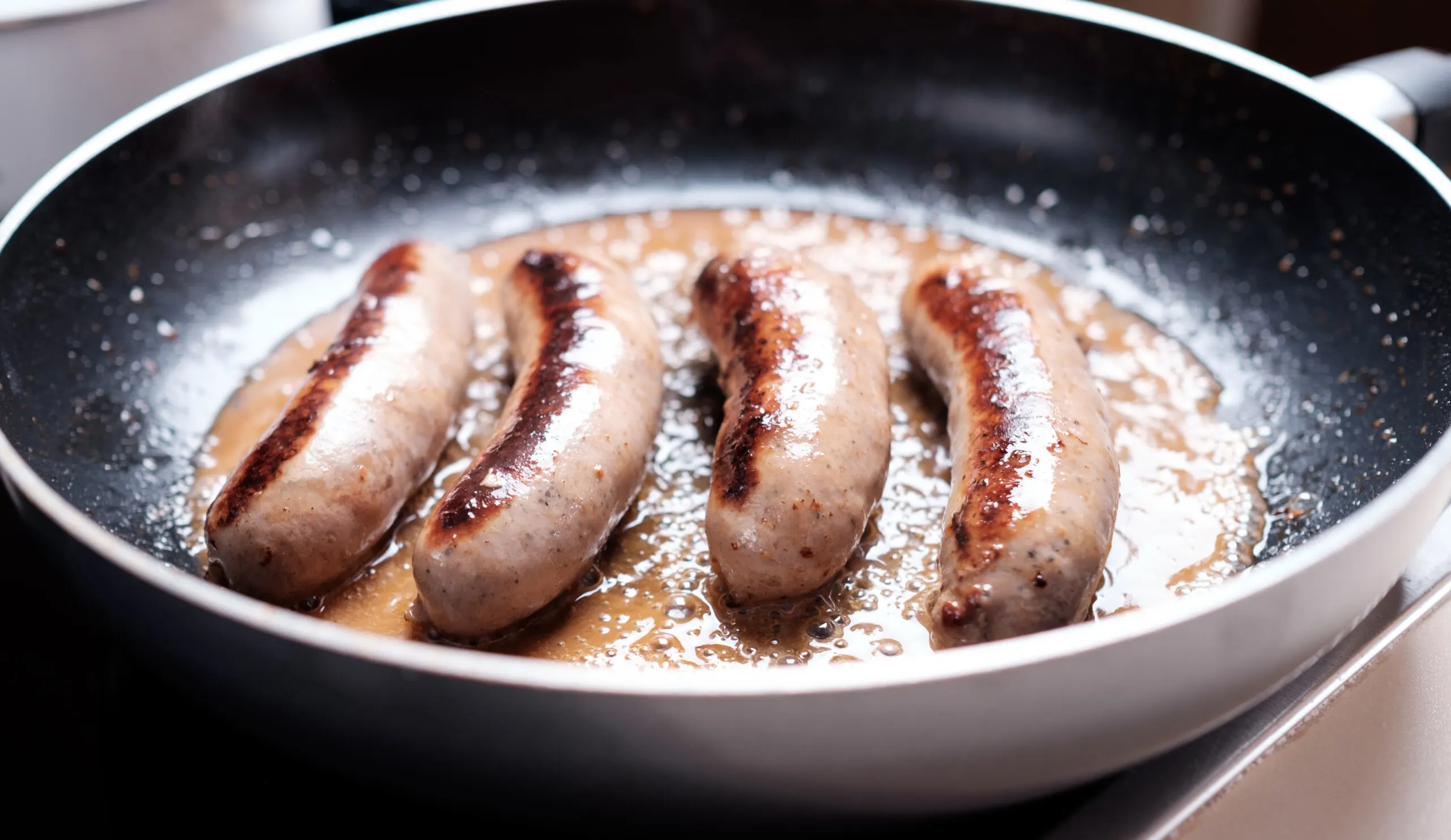 Brats Nutrition Facts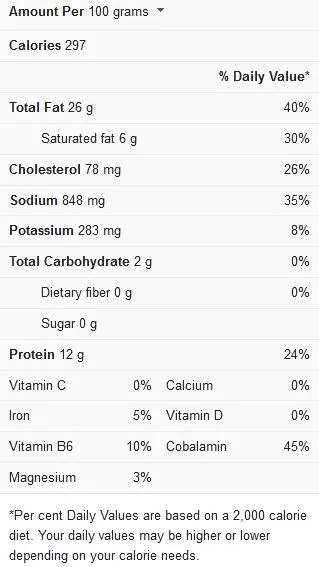 Tips for Cooking Brats on Stove
Cooking brats on the stovetop yields delicious results every time, but only when you're, you're following the right guidelines. Take note of the tips we've outlined below:
What to cook brats in – You have a variety of alternatives for cooking bratwurst, whether you want to boil them on the stove or try to simmer them in liquid before grilling or pan-frying them.
Some people prefer to roast or grill their brats without first partially cooking them in liquid, as this is an optional step.
Beer is the most preferred liquid for cooking bratwurst, and the flavor of the sausages paired with a moderate beer flavor makes for an ideal combination. Instead of a strong beer that can overshadow the whole taste, choose a mild beer that would merely contribute a little flavor to the finished dish.
The best beer kind to use – A lager or pilsner has a pleasant flavor that is not overbearing. They are also relatively inexpensive and widely available around the world. Another benefit to this beer kind is that they are less likely to boil over when you use them for cooking.
The idea behind using beer for cooking bratwursts – The concept is to cook the bratwursts completely through. As a result, you'll need to brown the meat in the pan first, after which you add the onions and beer. The onions would normally be burnt before the brats get fully cooked if the beer is not included.
One other important reason is the additional flavor that the beer provides. Beer is a fantastic complement in terms of flavor, but other options you may also use in its place include cider, chicken, apple juice, beef stock or vegetable stock, or even water. Beer without alcohol content should also generally suffice.
Cooking bratwursts from frozen – Skip the browning step if you're working with frozen bratwursts. Start by cooking them for about 2 minutes, until the onions are golden, then pour in the beer and toss in the brats. Cook for another 13-14 minutes, or until the sausages get fully cooked, and the internal temperature reads 71°C/ 160°F.
Although the depth of flavor imparted by searing the meat first may be sacrificed, the dish should still turn out great.
Don't poke holes in the bratwursts' – It'sIt's not ideal for poking holes in brats because they tend to lose all of their fluids and flavor and risk getting overdone. Cooking the brats in the liquid prevents them from splitting. Ideally, it would help if you kept an eye on the stove's temperature; this will help you avoid splitting and overcooking.
Ingredient suggestions – Sauerkraut, sautéed onions, potatoes, cooking brats in beer, and serving brats on a bun are the most popular ingredients with which bratwursts are typically cooked.
Serving suggestions – You should serve brats with mustard, sauerkraut, potatoes, and beer if you wish to make a traditional German bratwurst lunch. If you're cooking brats in a Bavarian Oktoberfest style, then pairing them with traditional German sides will make for a fun and celebratory feast.
Bratwurst is frequently served in the United States as a hot dog on a bun with traditional hot dog sauces or tucked inside a bun with warm sauerkraut and onions toppings.
Working with leftovers – Bratwurst leftovers should last up to two months in the refrigerator. Before serving, you must defrost them in the refrigerator and reheat them thoroughly. Allow the brats to reach room temperature before storing them in an airtight container in the refrigerator.
Reheating brats in the pan is a very simple process. You should, however, add a little more beer or another beverage. Warm them gradually on the burner, ensure that they are covered, and you'll also need to stir periodically.
View this post on Instagram

Cooking Time for Brats on Stove
Ideally, you can follow the timing guidelines in the table below when cooking brats on the stovetop:
Cooking Procedure
Cooking Time
Cooking brats on the stovetop
20 minutes in total
Print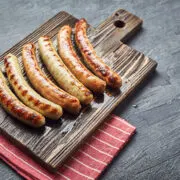 Stovetop Brats (5 Servings)
---
Ten small brats (about 75 g/ 2.7 oz each)

One tablespoon

of vegetable oil
One medium onion

1 cup

of beer (

250

ml/

8.5

fl.oz)
fine sea salt
---
Instructions
Divide the onion into equal quarters, then slice the onion quarters.
Preheat a large, heavy-bottomed skillet (ideally a cast-iron type skillet). Pour in the oil. Sear the brats for about 3 minutes on medium-high heat, then flip them with tongs. Allow the other side of the brats to cook for another 3 minutes.
Between the sausages, add the onions and let them cook for about 2 minutes. Make sure to stir occasionally until they turn golden.
Repeat the flipping process for the sausages, add in the beer, cover the mixture, and let it cook for about 10 minutes on low heat, flipping halfway through. The temperature at this point should be 71 degrees Celsius/160 degrees Fahrenheit on the inside of the sausages. If you don't have a meat thermometer, split one sausage in half and check to see if it's done.
Take the brats off the heat, then season to taste with salt and pepper, and simmer the sauce for 2 minutes. Bring the sausages back to the pan and combine them with the sauce.
Serve right away.
This recipe can be made within an entire duration of 25 minutes, including a prep time of 5 minutes and a cook time of 20 minutes. Feel free to try it at home, but if you still want more recipe ideas, then this video recipe might interest you.