Brussels sprouts are no exception to the delicious results of cooking with an air fryer, thanks to the mega-hot circulating air. Cooked this way, veggies, in general, tend to be sweeter, crunchier, and more flavorful than roasted vegetables. Brussels sprouts might be the ideal vegetable for air frying because their insides become delicate and delicious, while their outsides are perfectly crisped.
In this article, we'll show you the basics of cooking Brussel sprouts in an air fryer and the best practices to adopt for desirable results. Also, take note of appropriate cooking times and helpful tips.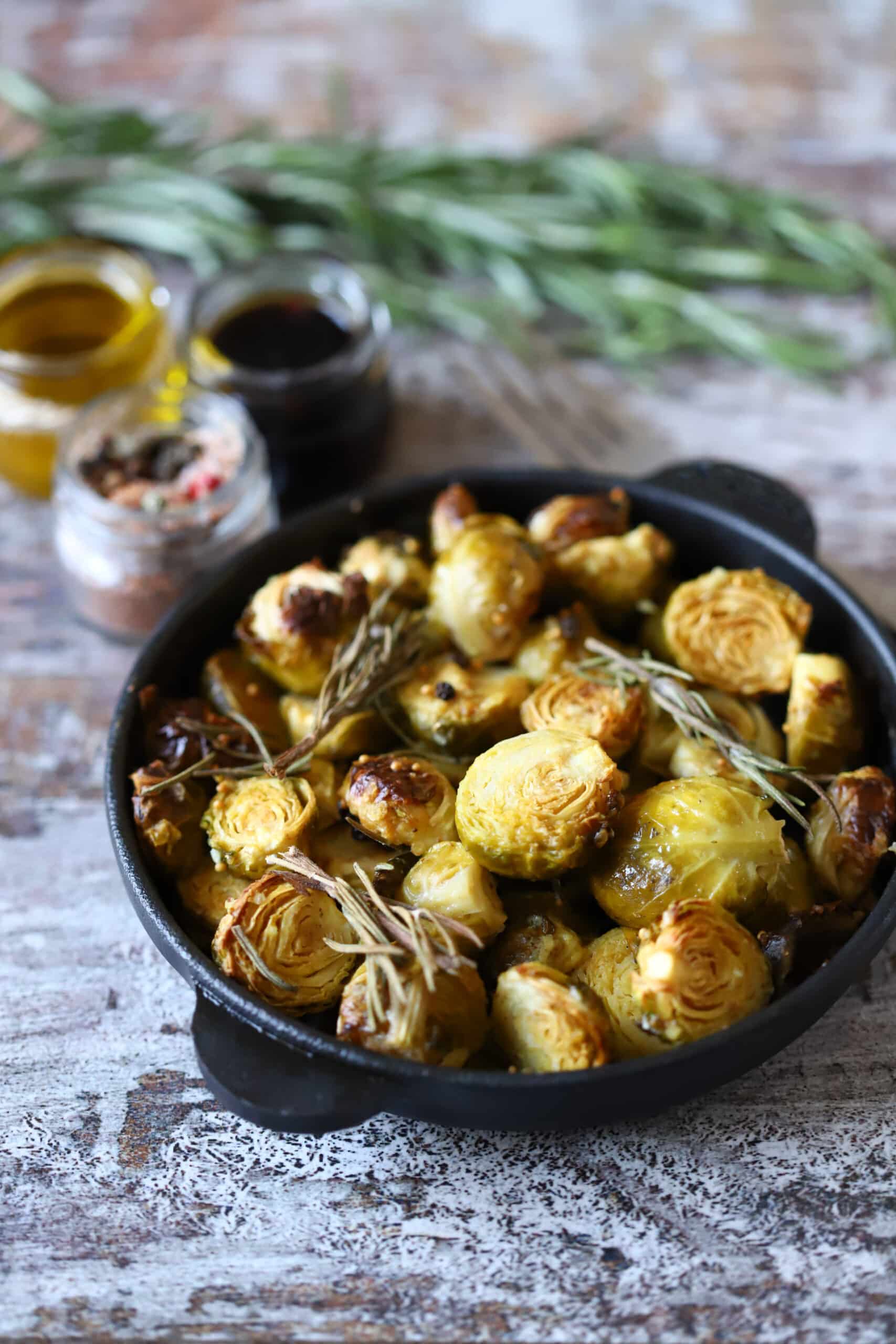 Brussel Sprouts Nutrition Facts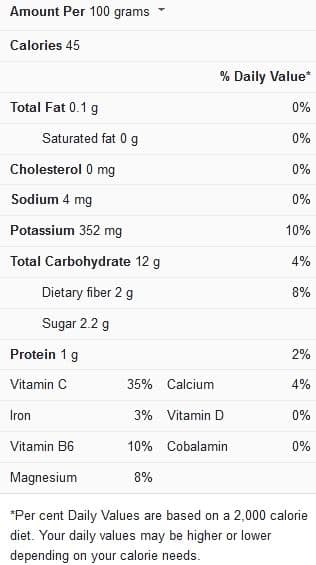 Tips for Cooking Brussel Sprouts in an Air Fryer
The process of using an air fryer for cooking Brussel sprouts is mostly easy, especially depending on the information you have at hand. Generally, the following tips will help you get the best results:
Why use an air fryer? – Cooking with an air fryer is a fantastic way to enjoy dishes that taste like they've been fried yet use far less oil than typical frying methods. The air fryer generally requires little to no oil, producing a delicious and healthy dish.
If you need more reasons to cook more often with an air fryer, consider these:
Air fryers work with food by blowing hot air down and around them, resulting in crispy results in a short time.
Air fryers are fantastic for preparing healthier versions of food items that would otherwise be deep-fried and have a higher calorie content.
Because they work in similar ways, you might not notice much difference between air fryer veggies and roasted vegetables cooked with a convection oven at home.
The air fryer has the advantage of swiftly preheating compared to a convection oven.
When evaluating the individual performances of a high-powered convection oven versus an air fryer, you'll find that the air fryer crisps food is marginally better.
Working with frozen Brussel sprouts is far better to use fresh Brussel sprouts because they taste far superior to frozen varieties. Fresh is the way to go, but many people wonder if frozen Brussel sprouts can be cooked in an air fryer. While this is not impossible, frozen sprouts will most likely not taste as good as fresh Brussel sprouts.
That being said, you can use frozen Brussel sprouts, but you will need to allow more time for them to thaw because it is necessary to get them cooked first.
For optimal results – Many people typically have a bad experience due to bad boiled Brussels sprouts. In fact, in most cases of people that don't like Brussel sprouts, they probably ate wrongly cooked ones.
Brussels sprouts can become soggy even when cooked in the oven. If the pan is too packed, or the oven's heat isn't high enough, this will inevitably happen. Air fryer recipes avoid both of the above-described pitfalls, ensuring that your sprouts are always enticingly crisp and never soggy.
When air frying Brussels sprouts, a temperature of 375 degrees F is ideal to avoid burning them.
In addition, shaking the basket frequently during the cooking process will ensure that air keeps circulating in the air fryer, and the sprouts will end up evenly crisped.
To achieve the right texture, the most difficult aspect of air frying Brussels sprouts may be to ensure that they have enough time to get delicate in the middle before the outsides become scorched to the extent of being inedible.
While some people enjoy their Brussels sprouts al dente throughout, others prefer them to be quite softer in the middle. If you are one of the people with a preference for the softer kind, here's how to deal with it:
Soak Brussels sprouts in water for 10 minutes before air frying them to make them crispy on the outside and tender on the inside.
The period spent soaking tenderizes the sprouts, making the middles softer.
Before cooking, there's no need to soak Brussels sprouts if you don't mind a little crunch.
 

View this post on Instagram

 

Cooking Time for Brussel Sprouts in an Air Fryer
The timing guidelines in this table below have been adapted to suit the appropriate timing for Brussel sprouts in an air fryer:
Cooking Procedure
Cooking Time
Cooking Brussel sprouts in an air fryer at 375 degrees Fahrenheit
15 minutes
Print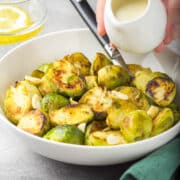 Crispy Air Fryer Brussels Sprouts (4 Servings)
---
---
Instructions
Preheat an air fryer to 375 degrees Fahrenheit. In the meantime, while the air fryer heats up, trim 1 pound of Brussels sprouts and cut those that are more than an inch broad in half. Toss in 1 tablespoon of olive oil and ½ teaspoon of kosher salt in a medium-sized mixing dish to blend.
Shake the Brussels sprouts into a single layer in the air fryer. Let them cook for 15 minutes in total, stopping halfway through to shake the basket (or rotate the pans if using a larger air fryer). You can also prepare the shallot butter in the meantime.
Get one medium shallot finely chopped. In a medium microwave-safe bowl, heat two tablespoons of unsalted butter until they melt. (As an alternative, you can also melt over low heat in a medium saucepan, then remove from the flame.) Stir in the shallots and one teaspoon of red wine vinegar until everything is well combined.
As soon as the Brussels sprouts are done, stir them with the shallot butter in a mixing basin or saucepan and serve the sprouts right away.
This recipe results in flavorful Brussel sprouts, and no one would blame you if you never want to cook these veggies any other way. The entire cooking duration lasts 15 minutes, including a prep time of 15 minutes.
If you'd like to see more ways to use an air fryer for cooking Brussel sprouts, then this video recipe might interest you.