The simplest method for cooking hamburger patties is to bake them in the oven. Weigh down the seasoned ground beef into the pan and bake in the oven for about 15 minutes. Of course, there's still the issue of the secret ingredient to consider.
The key ingredient that spices up these baked hamburgers are a crunchy coating mix. Instead of grilling or frying, you can bake them in the oven. I suggest you use a sweet and spicy steak sauce for the finest flavor.
To bake hamburger patties in the oven, you'll need a small range of ingredients, most of which you already have on hand. The exact contents are mentioned in the recipe highlighted in this article. In addition, I gave you a broad outline of what you will need.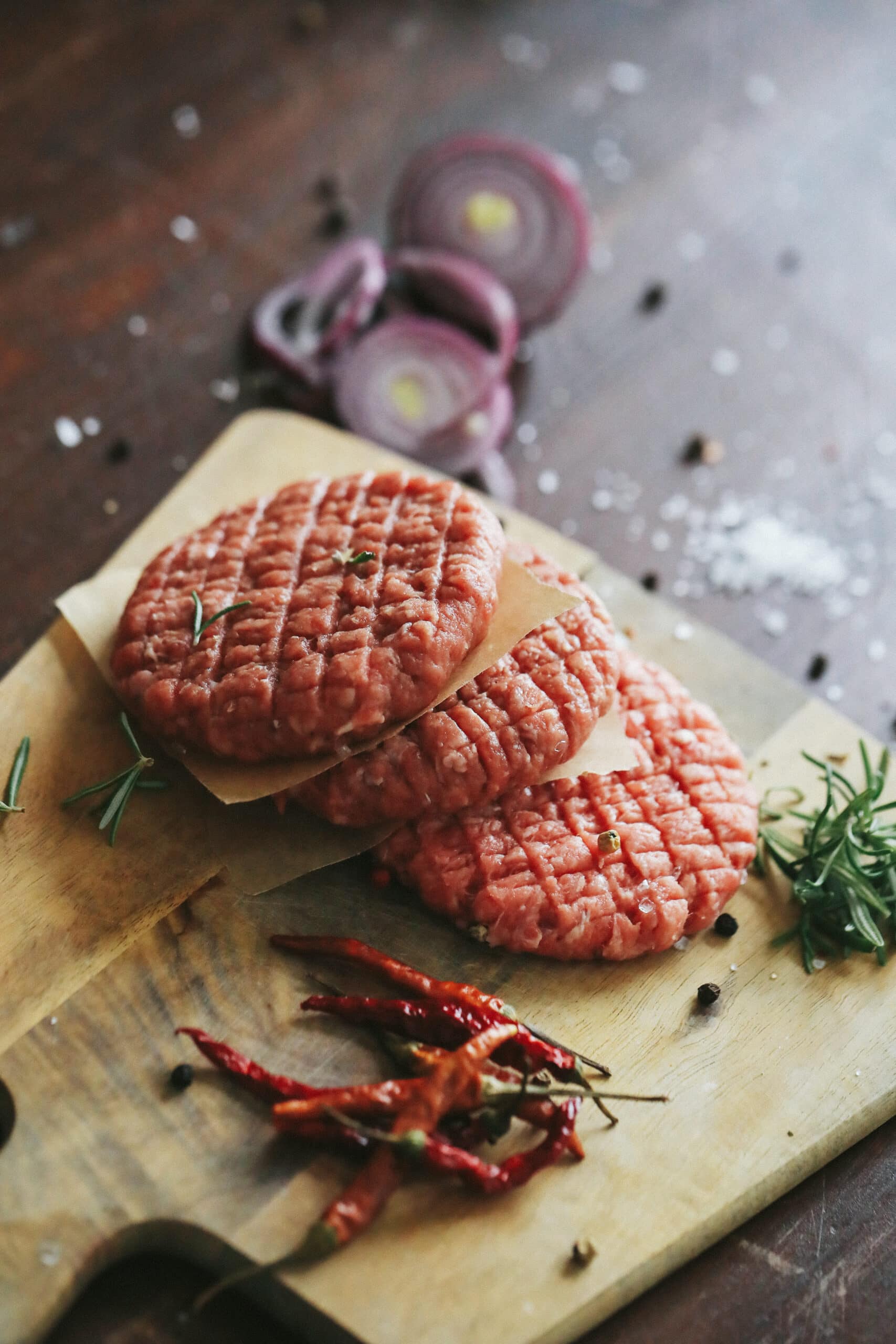 Hamburger Patties Nutrition Facts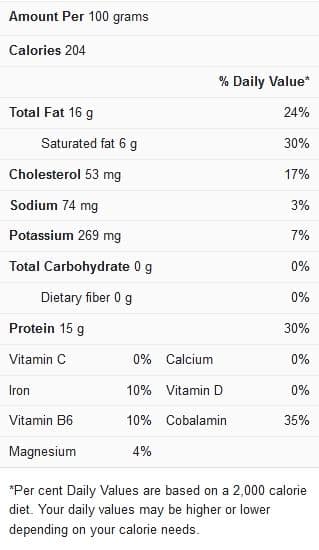 Tips on How to Cook Hamburger Patties in the Oven
Beef Selection – When cooking hamburger patties in the oven, select beef with a slightly greater fat content. This will keep the burgers juicy and delicious. The optimal lean-to-fat ratio for beef is between 80% and 85%lean and 20% to 15% fat.
A healthy hamburger can be made with lean ground beef. Moreover, when you top your burger with fresh lettuce and ripe tomatoes, that increases the health benefits of this dish even more.
Fine Burgers – You will have to avoid overworking the meat, or your burgers may come apart. Just use enough to mix the seasonings and Sauce, and you will see the hamburgers hold together perfectly.
Each burger patty should be approximately 4 ounces in weight. Rationing the patties to meats: for four patties, you can use one pound of meat or two pounds for eight patties. Then season with salt and pepper until it is as you like.
Moreover, you can still make patties out of any leftover beef and keep them uncooked in the freezer for a quick dinner later.
When forming the patties, you can make them a little thinner than you would for pan-frying or grilling. Make indentations in the center of each burger with your thumb; the indentations will keep the burgers from swelling up and make them flat once cooked.
Doneness – Check the temperature of the burger with an instant-read food thermometer to verify it reaches the food safety temperature of 160 degrees Fahrenheit.
To toast the buns, spread them out on a baking sheet and bake for 2 to 3 minutes before the burgers are done.
Hamburger Toppings – The options for hamburger toppings are endless. Your choice ranges from cheese, lettuce, and tomato to mayo, ketchup, spicy mustard, bacon, and eggs.
Here's a hint if you are wondering when to put cheese slices on your baked burgers: you should add the slices of cheese about 1 – 2 minutes before the baking time is up. The cheese should be melted but not completely melted and slide off the pan.
Baked Hamburgers Patties in Lower Fat – You can bake the burgers in their fat instead. Follow the steps below:
Preheat the oven to 400 degrees Fahrenheit.
Line any rimmed baking sheet with aluminum foil. You will need to place a wire rack on top of the foil-lined sheet pan, ¾ inch above the pan's surface. Then spray the wire rack lightly with cooking spray.
Go ahead to place the patties on the rack 1 inch apart.
Then proceed to cook for 20 to 25 minutes until you're sure they've reached an inner temperature of 160°F for most beef and 165°F for poultry.
 

View this post on Instagram

 
Cooking Time for Hamburger Patties in the Oven
Preparation Time
Cooking Time
Total Time
10 minutes
25 minutes
35 minutes
Print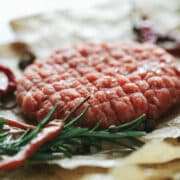 Baked Hamburger Patties (4 Servings)
---
24 ounces

of ground chuck

One teaspoon

of kosher salt
Freshly ground black pepper
Spice Mix (optional)

One tablespoon

of vegetable oil
Four slices of cheese, such as Cheddar, American, Saga blue cheese, and Swiss (optional)
Four soft hamburger-style buns, split
Four slices of beefsteak tomatoes (optional)
Different types of lettuces and greens, such as iceberg, romaine, or even watercress. The choice is really yours.
Ketchup
Spice Blend
One tablespoon

of Worcestershire sauce

Two teaspoons

of garlic powder

Two teaspoons

of onion powder
Hot Sauce (to taste)
---
Instructions
Start this recipe by preheating the oven to 450 degrees Fahrenheit. In the oven, go on to place a roasting rack on a foil-lined baking sheet.
Proceed to break the meat into small pieces with your hands and distribute evenly but loosely on a parchment or waxed paper-lined baking sheet.
You can then season the meat well with salt and pepper before spreading it out. At this point, if desired, you can add the spice blend.
Go ahead and cut the meat into four equal parts (about 6 ounces each). You may have to form each part into a ball with your hands by gently tossing it from one hand to the other. Make sure you don't overwork the flesh or push too hard on it.
You may now preheat a big cast-iron skillet for 5 minutes. It would help if you increased the heat to high and drizzled in the oil.
Cook the patties until the patties are well-browned. Flipping once, you will have to cook it for about 2 minutes per side.
You should transfer the hamburgers to the roasting rack in the oven, and you may need to use a spatula.
Cook for another 8 to 9 minutes (for medium-rare), 10 to 11 minutes (for medium), and 13 to 15 minutes (for well-doneness).
If using cheese, top the hamburgers with it during the last few minutes of cooking to allow it to melt.
Then, place the hamburgers on a platter; you should let them rest for a few minutes before serving.
You can go and toast the hamburger buns in the meantime.
Then put together the hamburgers with your preferred condiments and toppings.
Serve and enjoy your dish.
Suppose you wonder what will make up for a good hamburger side dish. Seasoned French Fries or Spiced Sweet Potato Fries are excellent accompaniments to your hamburgers. Picnic staples like a Quick Macaroni Salad are also a great addition.
You can watch this recipe to learn more about cooking hamburger patties in the oven.