When you think about burgers, the first thing that hits your mind is a backyard grill, as most times, burgers are done in the summer, over charcoal ovens, and during barbecue hangouts. But you can still make those tasty patties right in your kitchen, at any day and any time. All you need is to know how much time it takes to cook, along with some other handy tips.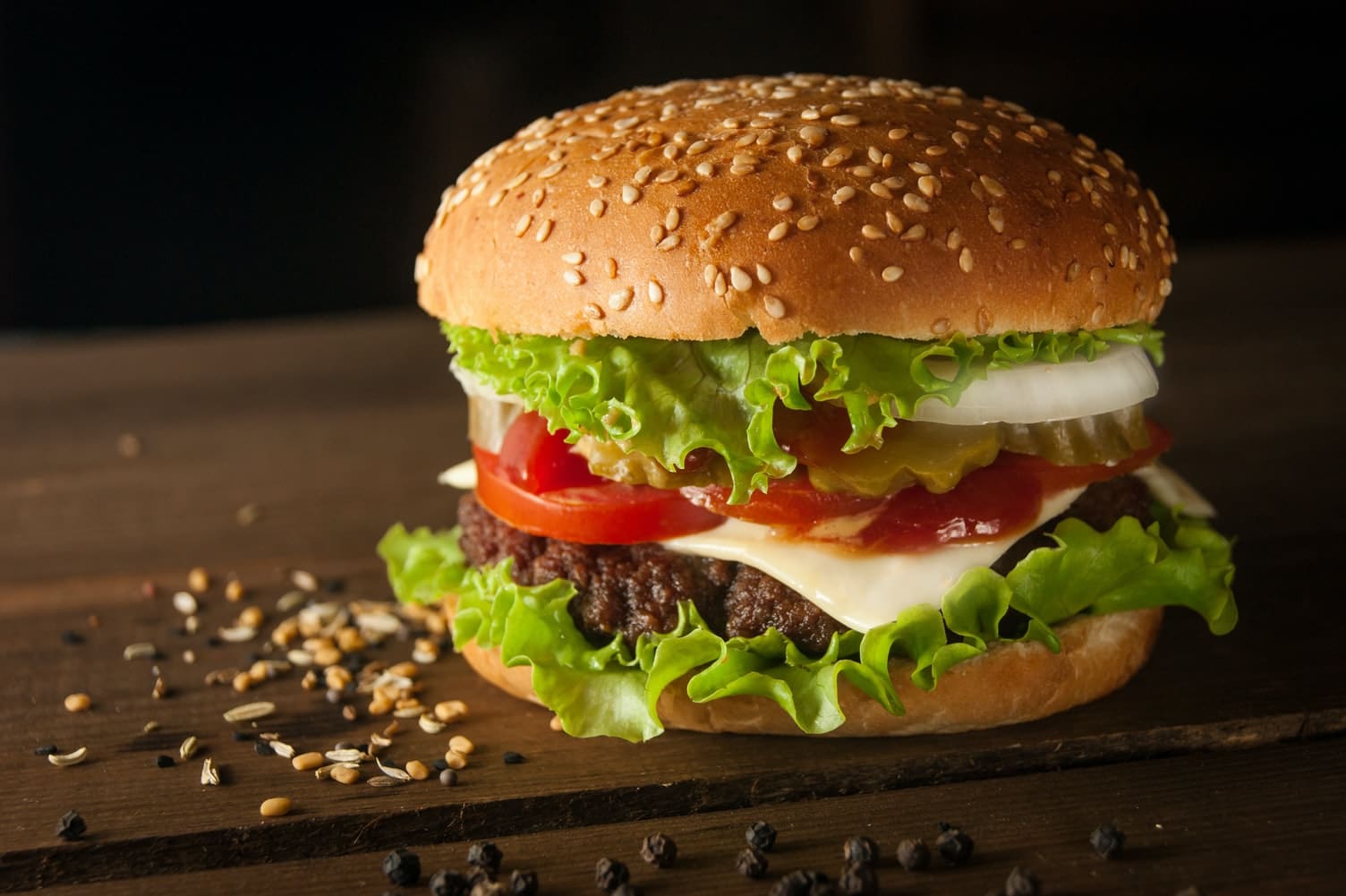 Best Cooking Time for Stove Burgers
People may feel that grill-cooked burgers are better, and there's no denying how tasty they turn out to be. But stove-cooked burgers can taste just as great. All it takes is timing and an ideal seasoning and patty-making technique, and you'll get a batch that's just as delicious.
Depending on the size, an average stove burger takes about 10 minutes to cook- that's 5 for each side. But, if you want a better texture that's not too dry or chewy, 6 to 7 minutes maximum should be how long you cook the burger on a stove. That means you fry one side for 3 minutes, flip and fry the other for another 3 minutes. If you want it deeply cooked, leave for an extra minute before you set it down.
Extra Tips for Cooking Burgers on Stove
Knowing the perfect cooking time for stovetop burgers is only half the battle. These other helpful tips will ensure you make a great-tasting burger at every turn.
Choosing the Beef
Beef with 20% fat makes the best burgers if you ask any expert. These are gotten from leaner meats like chuck beef or brisket, and because the fat percentage is low, the burgers come out both crisp and juicy.
Season Less
Some people like to season the ground beef before they make the patties, and it's alright. But be careful not to season much, as it'll cause the beef to be too compact and toughen after frying. A better way to the season is after the patties are formed. Then, you add a bit of salt and ground pepper with a dash of any other spices you'd prefer.
Shape Patties Instead
Making patties by rolling the ground beef into a ball before pressing to a disc causes the meat to compartmentalize. The fibers are pushed closer together, and the burger comes out tough and chewy after it's done. For a tender burger, divide the ground beef into the total amount of patties you're making, and then shape by pressing gently with your fingers. You can make them to ½ inch thick for medium or well done, or ¼ inch thick for medium-rare.
Check the Internal Temperature
The burger's doneness depends on how you want it cooked, so to be sure, use an instant-read thermometer. For medium-rare, stop cooking at 53°C. Medium is ready at 60°C, medium-well 66°C, and well done at 70°C.
To further help you, check out this easy-to-make stove-cooked burger recipe you can whip up in under 25 minutes!
Print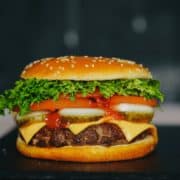 Easy Stovetop Spicy Cheese Burgers (4 servings)
---
1

pound, 80% lean ground beef

4

hamburger buns, about

4

-inch wide

3 teaspoons

vegetable oil

1 teaspoon

salt

½ teaspoon

paprika

¼ teaspoon

black pepper

4

slices cheddar cheese
---
Instructions
Divide the ground beef into 4 equal sections. Form the patties with your fingers, and season each side generously with salt, paprika, and black pepper.
Place a non-stick frying pan on the stove and set heat to medium-high. Add the oil and heat up, then add the patties.
Cook the patties for about 3 minutes or until the cooked face is brownish. Flip with a pancake spatula and cook the other side, cook for another 1 minute, then put a slice of cheese on each patty. Cook for another 2 minutes, and watch the cheese melt on the patty top.
Take out the patties and let them rest on a plate for another 5 minutes. This carryover cooking allows the heat inside the patties to further cook the meat before it cools.
While waiting, toast the buns. And when they're ready, add the patties and whatever extra toppings and condiments you desire.
Also, check out this homemade stovetop burger video recipe for your next lunch.